Beaded/Embellished
Each and every week doesn't start with a bang. Sometimes you get the luxury of easing on in, especially when it comes to weeks that end early like this one, which officially kicks off the holiday season. Speaking of luxury, these easygoing, new bags possess a different kind of luxe appeal, proving earthy embellishments with a rustic twist can be as alluring as the all-out glam stuff.
Featured Items
Getting back to nature has never been so chic and glamorous. Usually when you think of taking a hike, dusty trails and jagged edges come to mind. Some of these rock-inspired clutches definitely feature the latter, but in the sleekest way possible.
Featured Items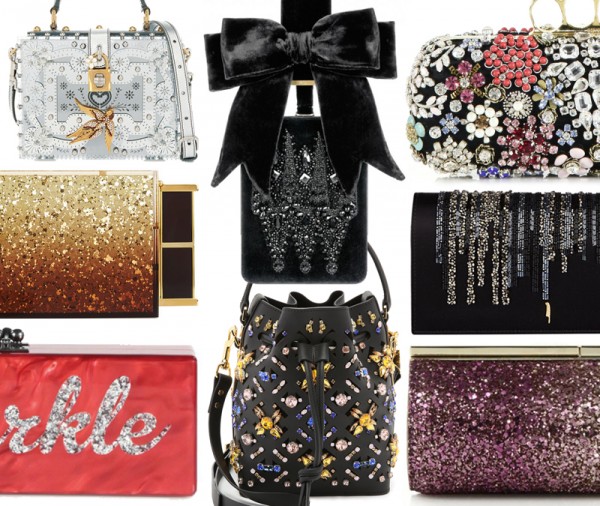 Forget spicing up your life. It's now the season to sparkle up your life! Nothing says "I'm feeling festive" like a bag that glitters, glimmers, and catches the moonlight. And if you're not feeling so festive to begin with, a bag like one of these will definitely put you in a shiny mood.
Featured Items
Thanks to street style and social media, fashion trends change with such rapid speed nowadays, it means they come back around as fast as they go. Who can keep track? That's why you shouldn't ever rid of anything you love. If it's feeling tired, just put it in the back of your closet store it for another day.
Yellow is perky and red is hot, but if you ask me, no color energizes my spirits and warms my mood like pink. Which makes it the perfect way to kick off a busy week, as well as Breast Cancer Awareness Month. It's also rapidly becoming the unofficial color of the season.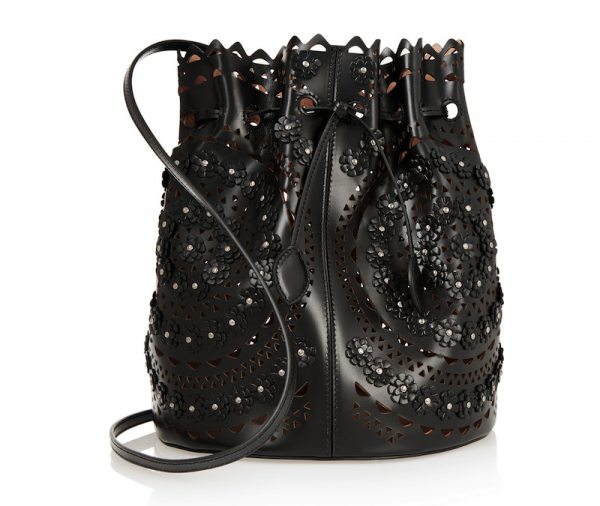 Thank you, Alaïa! Just when you think bucket bags are getting boring, one comes along that reinvigorates the love of the trend. Credit all their trademark laser-cut handiwork. These intricate details are insane!
We're more than midday through Monday, and I'm still not ready to face it. But I am ready to face a fresh bunch of happy-to-go lucky bags featuring, you guessed it, faces! Fashion is still in a lighthearted mood, so we might as well capitalize on the sense of novel fun.