Beaded/Embellished
When a good sale comes your way, you stop everything you're doing and get to shopping. Items already discounted, some by as much as 50%, are getting an additional cut of 30% off just for Bag Snobs with the code BS30FR. And FREE SHIPPING. What?!
A little fringe is fun and on-trend. But not all fringe is created equal, and these fringe bags rival Animal the Muppet in their levels of crazy moppy-ness. But hey, maybe you like that kind of look. And maybe you've got a little bit of Animal in you yourself!
The original Balenciaga motorcycle bag, or more officially known as the Arena Classic City bag, had me up quite a few nights in search of different variations back in 2000. I had the ready-to-be-distressed leather version. I had the less-common pony hair. Hell, I even had it in denim and flannel.
The ubiquitous ILoveMakonnen song may be about "working Monday night" and the "club going up on a Tuesday," but I'm switching it up! Turn your Manic Monday into Monday Fun Day by getting dressed to the nines and going out in full-force.
As we head towards the end of summer (noooo!), there is one thing we don't need to leave behind. While nautical prints and caftans will have to move to the back of closet, there's a certain fabric that gets to remain front and center: Canvas.
There's something so timelessly sophisticated about one of fall's favorite fabrics, tweed.
How is it already Monday again? I'm not going to opine on why the weekend goes by in the blink of an eye, while a workday can feel like an eternity. Instead, I'm going to distract myself with a bunch of bags that have me all starry-eyed.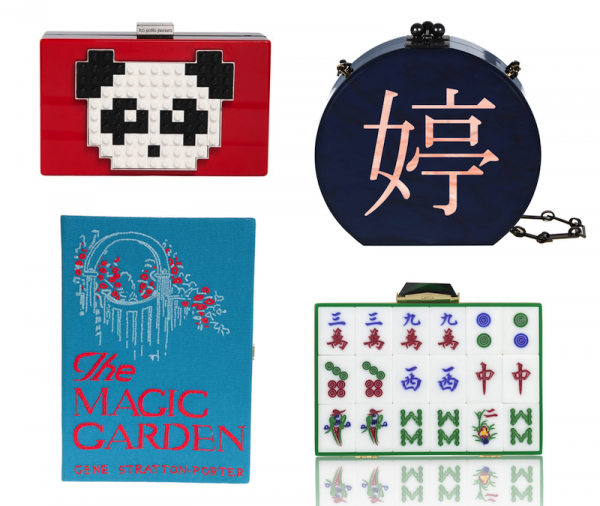 Five-thousand-plus years of culture, and the Chinese are trending once again. Throughout history, much has been borrowed by Western cultures from the Chinese in the realms of both fashion and technology. But never has it been as revered as it is today!