Beaded/Embellished
Fri 08.15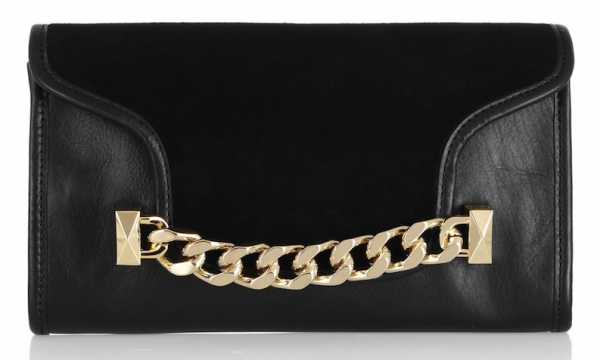 Let's think ahead for a minute. The party season is coming up and that may even include end of summer events. The point is, you need to start looking for evening party bags.
Wed 08.13

Following up on our discussion on Pierre Hardy's attention-seeking shoe, the art-inspired designer has now unleashed another eyeful on us. Think of this embellished clutch as the second installment in his cheeky nod to Pop and graphic art, as well as fashion's recent romance with all things overtly silly.
Thu 08.07
An exotic bag is one of the most luxurious accessories you can collect, but that kind of luxury comes at a steep cost. With feathers, you get the exotic look without the accompanying price tag! They also add instant glitz and glam to even the most mundane of outfits…
Wed 08.06
Trust me: Despite what you might think upon first impression, you won't have a problem resisting the urge to keep this on display on one of your shelves, instead of taking it out to show off.
Tue 08.05
Forget the Walk of Fame. Who needs a star on Hollywood Boulevard to prove she's a shining Snob?! I mean, these days if you have an active Instagram account, you are technically a star, no?
Tue 07.22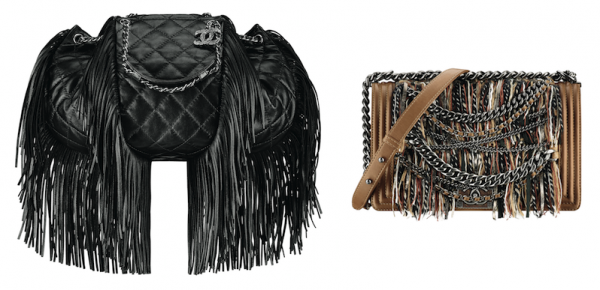 Still on the fence about fringe? Linger in limbo no more. Chanel's gutsy riff on the fashion world's latest love interest should tip you right over. You'll be walking with a lot more spring in your step, or at least zeal in your movements, thanks to their breeze-catching, precision-cut fringes.
Mon 07.21
Contrary to what we might hope, bags are not always "one size fits all." Skinny, young things may be able to get away carrying just about anything, but my well-endowed girlfriends have trouble finding even a simple crossbody. While you can certainly buy any bag out there, the truth is that different bags flatter different body types. See which will work best for you!