Beaded/Embellished
Mon 01.05
At the moment, Giuseppe Zanotti isn't just serving up his standard selection of traffic-stopping shoes. He's also delivering an interesting twist on the backpack…
Fri 01.02
What's the latest trend in accessories? Personalized bags, of course. While you know I love a good monogrammed accent, there are plenty of other ways to make your bag strictly your own. Just look to Anya Hindmarch, a designer who has always had a similar fondness for personalization.
Wed 12.31
Valentino's multicolored chevron pattern has risen to popularity just as quickly as it would take a rainbow to appear after a thunderstorm – and the results are equally magical.
Tue 12.30
Take a hint from the latest runways and dive into color! But there's no need to perform an all-out wardrobe overhaul. Hold onto your favorite neutral colors for the main part of your ensemble because a boldly colored bag is the simplest way to ease into color and test which searing new hue really speaks to you.
Mon 12.29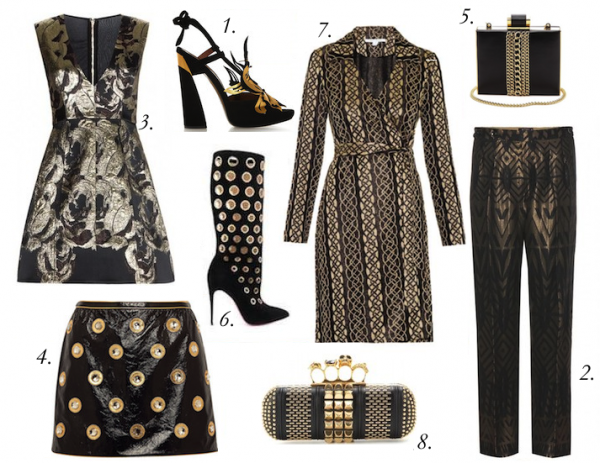 In the words of Wiz Khalifa, "Yeah, uh huh, you what it is." While he's referring to the combination of black and yellow, I say close enough! Black and gold is what's up. There's just something about this eternally cool, classy combination that feels right for ringing in the New Year.
Mon 12.15
In this unexpected collaboration, LeSportsac dressed up its signature ripstop fabric with lacy ruffles and imitation pearls, courtesy of jewelry brand Erickson Beamon. Together, the companies have crafted totes, wallets, clutches, and duffels, all decked out with enough statement accessories to more than fill up your jewelry box!
Mon 12.15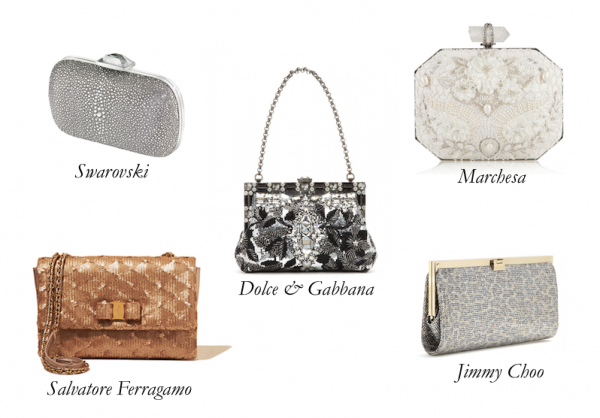 The Chinese aren't ones to skimp when it comes to celebrations. They ring in every new year with explosive firecrackers and countless sparklers. That's why I'm encouraging you to close off the Year of the Horse with sparkle and shine!
Mon 12.15
Valentine's Day must be coming early this year. How else can you explain the sudden influx of bags that are wearing the symbol of love loud and proud? Cute and quintessential, hearts never go out of style, and they will just about always make you happy.
Fri 12.12
When we think of holiday dressing, we think of tinsel-like metallics, the kitschiest of embellishments, and colors as warm as a crackling yule log. Today I'm making a case for something different, yet just as appropriate for the season – winter white and silver bells!