Beaded/Embellished
Stripes: No longer relegated to sports or prepsters, the fashion set has claimed them for our own. And trust we have really run with them. This season, almost every major designer has gone stripe-happy, but I can say with confidence that none have done it as well as Gucci. Can I just say Gucci, Gucci, Gucci is all I dream about? Every. Single. Day. Never would I ever think that stripes, chains, and bows could be so well-executed. But here they are, along with my other favorite stripes of the season!
Featured Items
Rose quartz may be my favorite on-trend color that's always tempting me, especially as of late, but like a pretty appetizer instead of a robust meal, I still easily tire of lightweight colors of little substance. That's why black is my mainstay entrée.
Featured Items
Gigi Hadid just made two major fashion points: There are no rules anymore when it comes to dressing for couture shows, and there are endlessly edgy ways to work winter white. I'm loving Gigi in a breezy white coat with tattered denim and a whimsical clutch. Her A.L.C. jacket, a glamorous update on the standard trench, is the perfect way to polish up a pair of seriously ripped One Teaspoon boyfriend jeans (note: the Aussie label is the go-to for off-duty denim).
Featured Items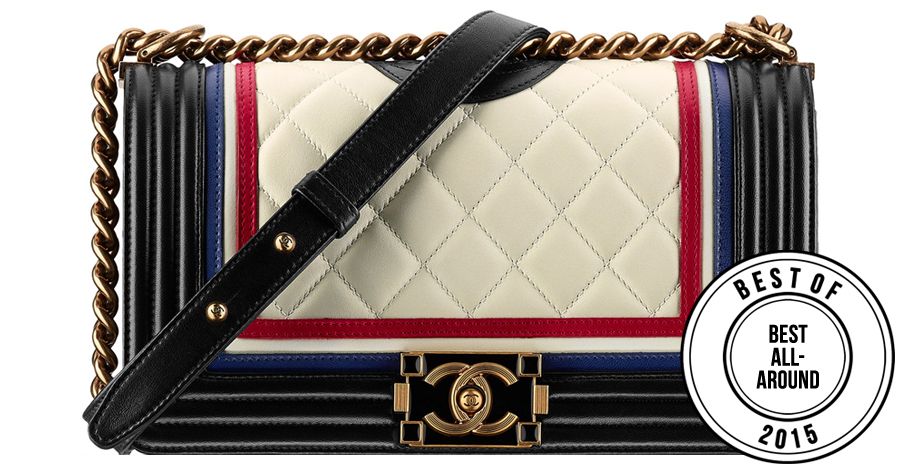 The votes are in! Scroll through to find out which designers you're awarding with the year's top honors…
Featured Items
I wish there was a pill for "I don't have anything to wear" days. Pop it and poof! A new outfit. If you also suffer from this chronic ailment, an eye-catching bag is always the answer. And if you're carrying one of Sarah's Bags, you can trust it will be all anyone looks at; no one will even notice what you're wearing with one of these mood elevators clutched in your hands. So tongue-in-cheek, when I'm not taking them out as my medicine, I like displaying them on my bookshelves.
Featured Items
Calling all Hermès Snobs! This is one of the most incredible bags I have ever laid eyes upon. So incredible that it's going up for auction at Sotheby's on Friday, Jan 8th which means everyone has a chance to buy it. Well, everyone in theory, at least; the guide price is $75,700. Regardless, waitlists be damned!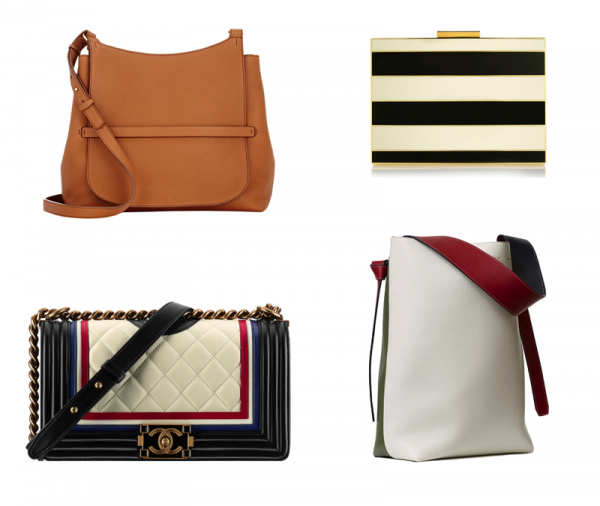 With 2015 comfortably behind us, we're looking forward towards a fresh year, at least for the most part. As awards season quickly approaches, it's time we take stock of the best, worst, and most memorable bags of the past year. Make your voice heard, and vote from now until Sunday, January 10th! The winners will be announced on Monday, January 11th. The fate of the brands is in your hands, perhaps literally.
Featured Items