Beaded/Embellished
The ubiquitous ILoveMakonnen song may be about "working Monday night" and the "club going up on a Tuesday," but I'm switching it up! Turn your Manic Monday into Monday Fun Day by getting dressed to the nines and going out in full-force.
As we head towards the end of summer (noooo!), there is one thing we don't need to leave behind. While nautical prints and caftans will have to move to the back of closet, there's a certain fabric that gets to remain front and center: Canvas.
There's something so timelessly sophisticated about one of fall's favorite fabrics, tweed.
How is it already Monday again? I'm not going to opine on why the weekend goes by in the blink of an eye, while a workday can feel like an eternity. Instead, I'm going to distract myself with a bunch of bags that have me all starry-eyed.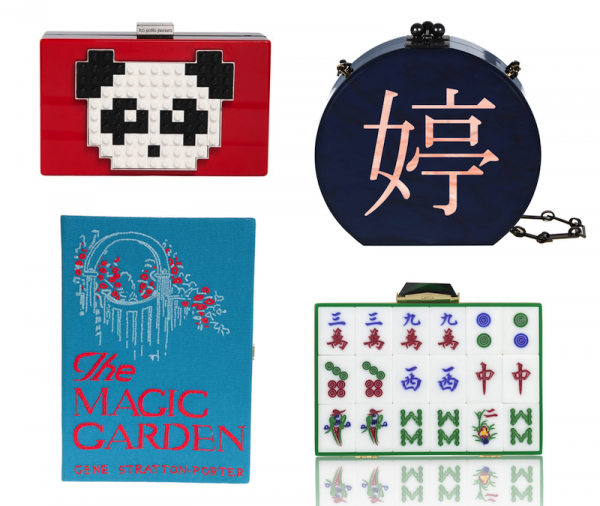 Five-thousand-plus years of culture, and the Chinese are trending once again. Throughout history, much has been borrowed by Western cultures from the Chinese in the realms of both fashion and technology. But never has it been as revered as it is today!
It's a Monday in August, and if you ask me, that's barely a Monday at all. Except try telling that to yourself now that you're sitting at your desk dragging yourself back from a weekend beach jaunt…
Pushing the envelope is a must. As a designer, you should always strive to create something unique and personality-driven. But it's possible to push the envelope past the point of no return. And as a designer, you should also know when to stop.
Calling all modern boho muses! Along with all you classic Snobs who have always harbored a bohemian style fantasy. With his first – and impressively original – foray into bags, Joseph Altuzarra is redefining a current and effortless breed of chic.