Beaded/Embellished
Mon 12.15
In this unexpected collaboration, LeSportsac dressed up its signature ripstop fabric with lacy ruffles and imitation pearls, courtesy of jewelry brand Erickson Beamon. Together, the companies have crafted totes, wallets, clutches, and duffels, all decked out with enough statement accessories to more than fill up your jewelry box!
Mon 12.15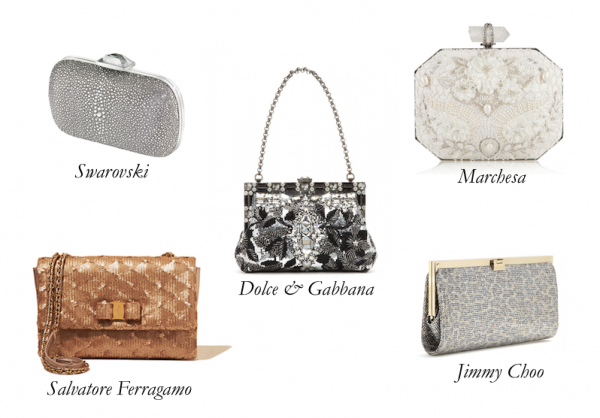 The Chinese aren't ones to skimp when it comes to celebrations. They ring in every new year with explosive firecrackers and countless sparklers. That's why I'm encouraging you to close off the Year of the Horse with sparkle and shine!
Mon 12.15
Valentine's Day must be coming early this year. How else can you explain the sudden influx of bags that are wearing the symbol of love loud and proud? Cute and quintessential, hearts never go out of style, and they will just about always make you happy.
Fri 12.12
When we think of holiday dressing, we think of tinsel-like metallics, the kitschiest of embellishments, and colors as warm as a crackling yule log. Today I'm making a case for something different, yet just as appropriate for the season – winter white and silver bells!
Fri 12.12
Do you ever feel like you're being watched? Maybe it's because there are suddenly too many bags to count out there with eyes of their own! From the subtle and sophisticated to the unapologetically campy, I've narrowed it down to just five gaze-worthy bags. But even with five, I can promise you'll still get an eyeful.
Thu 12.11
Anya Hindmarch does clean, minimalist designs as well as anyone, but she knows how to have fun too and that playful spirit is on full display in her latest project – the StickerSHOP.
Thu 12.11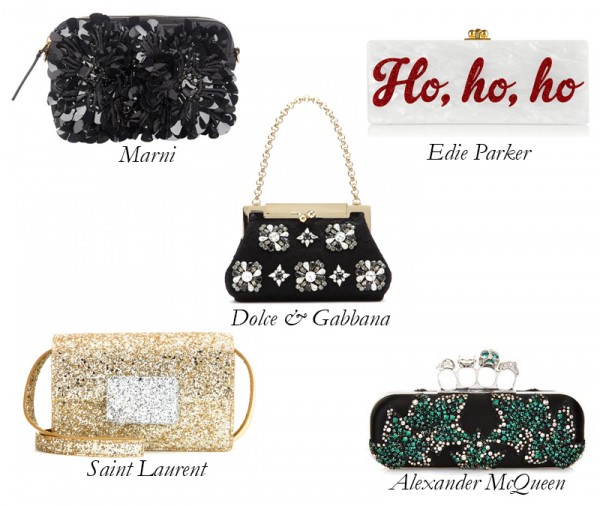 Maybe it's just the holiday spirit taking over my senses, but suddenly I'm seeing a whole brigade of bags that could double as festive decorations for your Christmas tree. From clusters of beads and jewels to fanciful adornments to glitter galore to in-your-face lettering, forget the strung bright lights…
Wed 12.10
Bing Crosby fantasized about a white Christmas back in 1942, and some things never change. I can't speak for Bing, but I know I'm still hoping to see white come December 25th…
Fri 12.05
Do you ever get the feeling that your bag wishes it was something else? Lately, I've noticed a number of clutches that seem to have minds of their own. As if they are not completely content to be themselves. I don't know about you, but I appreciate a bag that doesn't fantasize about being another object entirely.