Beaded/Embellished
Fri 08.29
Recently, Cathy Horyn succinctly wrote of her longtime nemesis, Hedi Slimane and his accomplishments (or lack thereof) at the house of Yves Saint Laurent: "In two years as creative chief, he has barely broken a sweat as he fetches another pussy bow from the '60s time capsule."
Fri 08.29
By now you've either bought or added booties, a coat, and something burgundy-colored to your fall fashion wish list. What about a few more unexpected pieces, though?
Wed 08.27
The Wednesday blues getting you down? Fight them off with some cure-all shopping! Kirna Zabete has marked down its sale items up to 75% off, making it 100% guilt-free. Stock up on last-minute summer essentials, or ready your wardrobe for fall with blazers, jewels, and form-fitting Roland Mourets.
Fri 08.22
Abstract florals or an elaborate English labyrinth? Stella's latest take on the Boston bag is like a Rorschach test – it's up for interpretation!
Thu 08.21
Call it my love for the sleek and simple things in life, but I just can't seem to connect with this Muzungu Sisters "statement tote" (that's an understatement, NET-A-PORTER).
Fri 08.15
If there's one thing that makes leaving the summer sun behind more bearable, it's the rich hues of fall, and none is more tempting than aubergine (honestly, I think I like saying the word more than anything else!).
Fri 08.15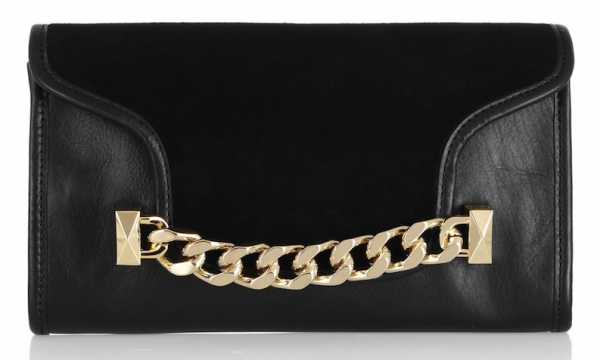 Let's think ahead for a minute. The party season is coming up and that may even include end of summer events. The point is, you need to start looking for evening party bags.