Beaded/Embellished
Thu 01.30
There are few times I'll set aside my mini bag, but I'm always willing to do it for an adventure, whether it's surfing, skiing, or my favorite – shopping. And since adventures can sometimes be rough and tumble (sample sale, anyone?), you want a tote that's not going to break your heart when it gets a scratch – a.k.a. one with a sweet and low price tag.
Wed 01.29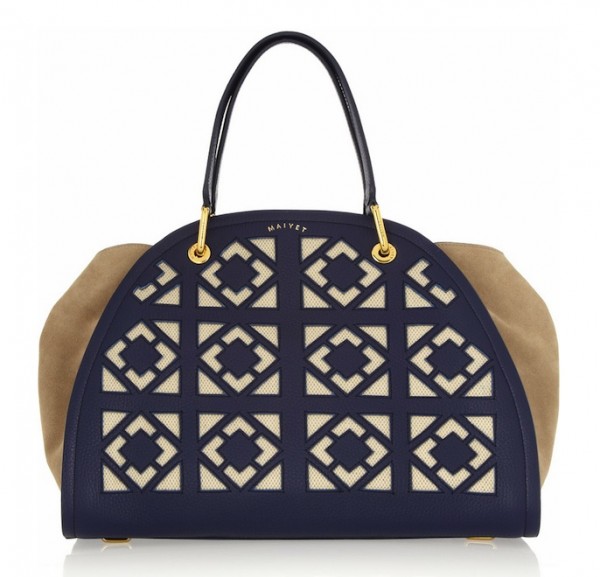 Bold lattice designs usually make me think of 1970s Palm Springs décor, a little tacky and over-the-top. But my new obsession with interior designer Tom Scheerer has me changing my tune.
Tue 01.28
Not since the Paddington have I longed for a Chloe bag this badly. The Baylee has just the French sense of nonchalant chic the brand is known for. Kelly admired the style back in December, but the two-tone version is what has my heart racing. Perfect for the split personalities in all of us! Which hues would you go with?
Tue 01.28
With the Polar Vortex finally fading into the distance (fingers crossed, anyway), it's time to start gathering our summertime essentials. Go frugal or splurge! Surprisingly, it doesn't make much of a difference here. There are tons of affordable options for your warm weather adventures. Which set do you prefer?
Mon 01.27
I'm usually not one to get all kitschy and fussy with a clutch, but when something strikes a chord, all rules go out the window. There's a girly side to each of us. This all-over floral applique clutch in the perfect, peachy pink is so freaking adorable, I will work an outfit to make this work. It can get ridiculous pretty quickly, so no to wearing it with a flouncy, floral dress.
Fri 01.24
Camouflage bags are a tricky business. The inherent irony about them is camo print was invented to blend in, but it doesn't outside of the forest. And no, the urban jungle does not count. Actually, it's a pattern that's tough to wear if you're not basically monochrome and free of other prints.
Thu 01.23
I'm all for an embellished bag. In fact, I welcome the add-ons and fixings. And I love nothing more than little princess toys for my young nieces and goddaughters. But do I want them bedazzled all over my clutch? No, thank you.
Tue 01.21
Between all of the massive coats and boots we wear to stay warm, it's clear that winter is the season of zippers. And while there's definitely nothing fun about shimmying in and out of these oversized pieces everyday, I've found a few zipper embellishments that will revive your appreciation for the edgy sense of style that one (or 10!) of them can add to an outfit.
Fri 01.17
I love the exuberance of Paula Cademartori's colorful bags, and there's no better time than the spring/summer season to display them. The most dramatic of her 2014 collection is the Cirque line, a selection of Big Top-inspired pieces like this red and gold Kate
(on Luisa via Roma for $1,324).