Beaded/Embellished
Fri 08.22
Abstract florals or an elaborate English labyrinth? Stella's latest take on the Boston bag is like a Rorschach test – it's up for interpretation!
Thu 08.21
Call it my love for the sleek and simple things in life, but I just can't seem to connect with this Muzungu Sisters "statement tote" (that's an understatement, NET-A-PORTER).
Fri 08.15
If there's one thing that makes leaving the summer sun behind more bearable, it's the rich hues of fall, and none is more tempting than aubergine (honestly, I think I like saying the word more than anything else!).
Fri 08.15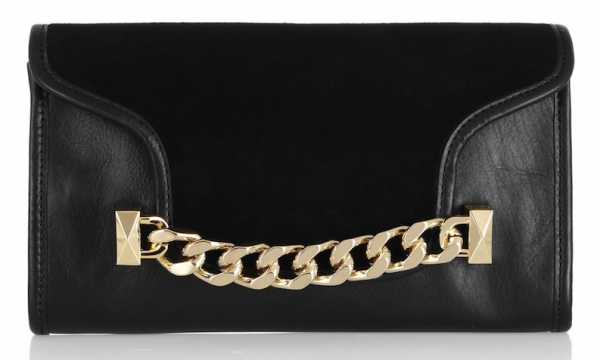 Let's think ahead for a minute. The party season is coming up and that may even include end of summer events. The point is, you need to start looking for evening party bags.
Wed 08.13

Following up on our discussion on Pierre Hardy's attention-seeking shoe, the art-inspired designer has now unleashed another eyeful on us. Think of this embellished clutch as the second installment in his cheeky nod to Pop and graphic art, as well as fashion's recent romance with all things overtly silly.
Thu 08.07
An exotic bag is one of the most luxurious accessories you can collect, but that kind of luxury comes at a steep cost. With feathers, you get the exotic look without the accompanying price tag! They also add instant glitz and glam to even the most mundane of outfits…
Wed 08.06
Trust me: Despite what you might think upon first impression, you won't have a problem resisting the urge to keep this on display on one of your shelves, instead of taking it out to show off.
Tue 08.05
Forget the Walk of Fame. Who needs a star on Hollywood Boulevard to prove she's a shining Snob?! I mean, these days if you have an active Instagram account, you are technically a star, no?