Canvas/Linen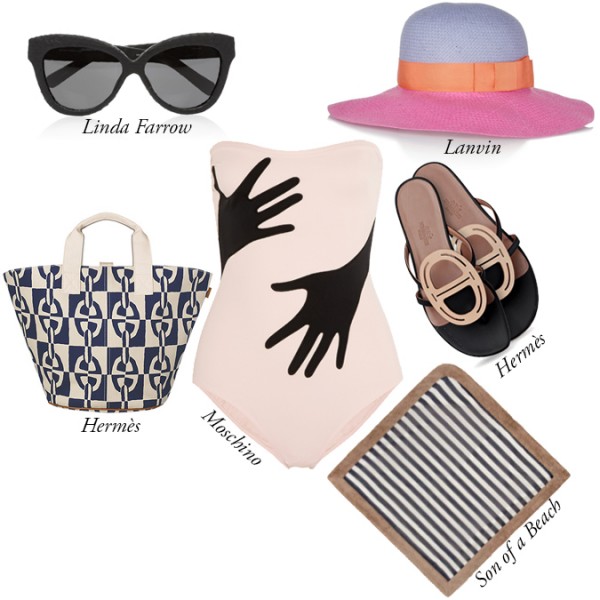 These aren't exactly the typical vacation must-haves that you can throw in your raffia tote and leave on the beach while you wade out into sea. They're more like what you'd be wearing while lounging on the deck of a 210-footer out on the ocean! Would you indulge in these luxe accessories for your next tropical getaway?
Ilse Valfré is a Mexican artist promoting some serious girl power. Through her incredible art, she makes having a healthy attitude about being a girl part of your daily routine – namely because her messages are scrawled out on a number of cheeky accessories you can carry with you all the time. Female empowerment has never looked cuter! Accessories available at Valfré.
…And tulips and daisies and lilies. Some people say the first day of spring is March 21st (and technically, they are right). Others say it's when new buds have returned to the trees. But I say it's when a fresh crop of blossoms hits the shelves by way of my favorite accessory.
Chinese New Year is just around the corner (January 31st!), when we leave behind the Year of the Snake and usher in the Year of the Wooden Horse. To fete the occasion, I've rounded up a few pieces in the Wooden Horse's lucky colors – green and brown. Wood, lush greenery, and even a few ponies are sprinkled into the mix! What will you be wearing to celebrate the New Year?
I'm so in love! I'm no ballerina, not even close, but this update of Nina Ricci's delicately impactful Ballet bag is making me want to dance. Or at least do a little twirl with it on my arm. While the original has a wide, east-west silhouette, this newly elongated iteration really speaks to me.
Most bags are purely for our own pleasure, but when we find those select few that are both beautiful and meaningful, we take even more pride in carrying them. That's exactly how I feel about sass & bide's latest offering.
I've fallen hard for fatigues this season. I'm getting everything in the print (of course, wearing it all together would be a serious no-no). Believe it or not, camo is incredibly versatile. I mean, it was designed to blend in! Wallflowers need not apply, though. Camo must be executed the right way and that requires confidence and style.
Consumers are driving the market in a more direct way than ever with artists relying on their donations to make everything from films to clothes to you guessed it – bags! The fashion industry is a tough one to crack. I was perusing Kickstarter for up and coming talent when I came across One Language […]