Canvas/Linen
Calling all sci-fi fans and cartoon nerds! This kitschy bag trend is officially out of hand, but if there's any occasion where it's acceptable to whip out a Sponge Bob bag or an Archie and Veronica clutch, Comic-Con International is the place to do it.
While it's tempting to bring your favorite soft calfskin, luscious suede, and elaborate exotics to the beach or pool, you know tossing such skin on the sand or wet concrete goes against your better judgment. And really, at the end of a long, sweaty, sun-scorched, splash-soaked day by the water, it's not worth the worry.
This is the brand's first baby bag, and it seems first time's the charm! A perfect mix of function and style is hard to come by in this arena, but founder Princess Marie-Chantal of Greece is a mother of five. She knows a thing or two about what's needed from a diaper bag!
What better way to celebrate Earth Day than with eco-friendly FEED totes? They're the perfect summer beach bags, and better yet, the purchase of just one of these provides meals for between 25 and 50 school kids.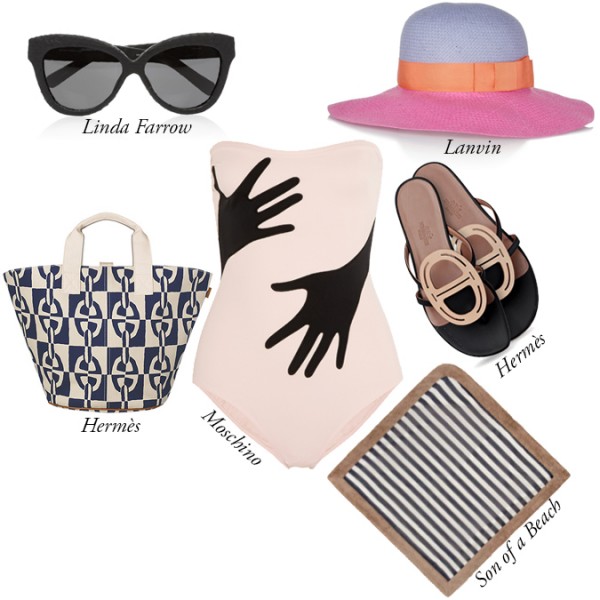 These aren't exactly the typical vacation must-haves that you can throw in your raffia tote and leave on the beach while you wade out into sea. They're more like what you'd be wearing while lounging on the deck of a 210-footer out on the ocean! Would you indulge in these luxe accessories for your next tropical getaway?
Ilse Valfré is a Mexican artist promoting some serious girl power. Through her incredible art, she makes having a healthy attitude about being a girl part of your daily routine – namely because her messages are scrawled out on a number of cheeky accessories you can carry with you all the time. Female empowerment has never looked cuter! Accessories available at Valfré.
…And tulips and daisies and lilies. Some people say the first day of spring is March 21st (and technically, they are right). Others say it's when new buds have returned to the trees. But I say it's when a fresh crop of blossoms hits the shelves by way of my favorite accessory.
Chinese New Year is just around the corner (January 31st!), when we leave behind the Year of the Snake and usher in the Year of the Wooden Horse. To fete the occasion, I've rounded up a few pieces in the Wooden Horse's lucky colors – green and brown. Wood, lush greenery, and even a few ponies are sprinkled into the mix! What will you be wearing to celebrate the New Year?