Celeb Bags
Tue 03.18
While it might be March, the chill in the air serves as a reminder that it's definitely still winter. No matter! By adding a few sunny yellow accessories, Lea Michele kept spirits high on the NYC set of Glee. Here she is brightening up a dreary underground subway with her canary-colored beanie and DVF Sutra mini bag.
Mon 03.10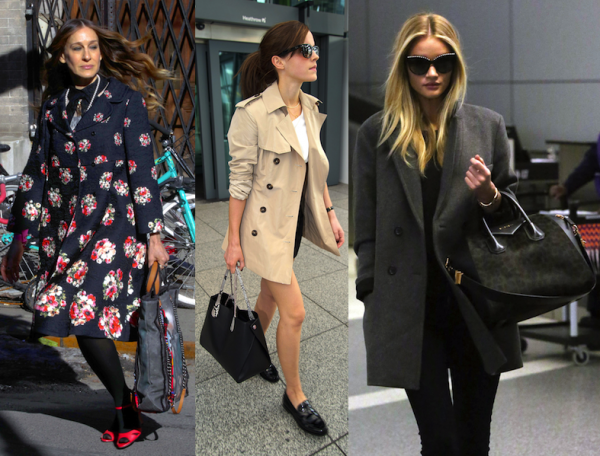 I bought four totes while I was at Paris Fashion Week. I'm an avid mini bag fan, but once I realized that I couldn't even fit so much as an invitation in, the hunt for the perfect tote began. Who better for inspiration than some of the most fashionable women in the world? Take Emma Watson's Spring 2014 Dior Addict – the look is classic with a twist, courtesy of python straps.
Thu 03.06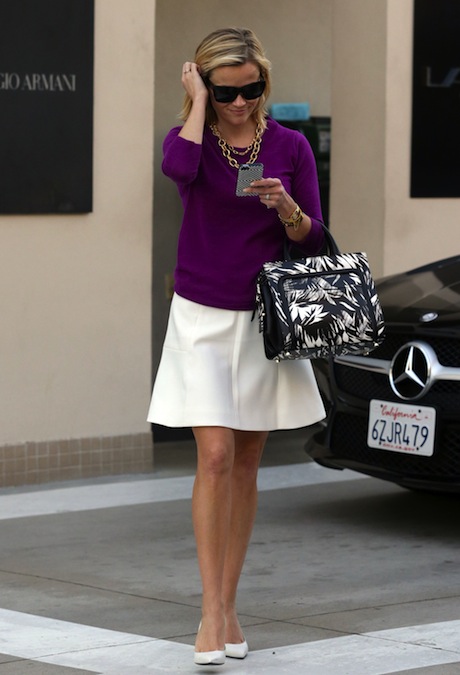 Another week, another set of swoon-worthy celebrity bags! Let us know who's carrying your favorite in the poll…
Wed 02.26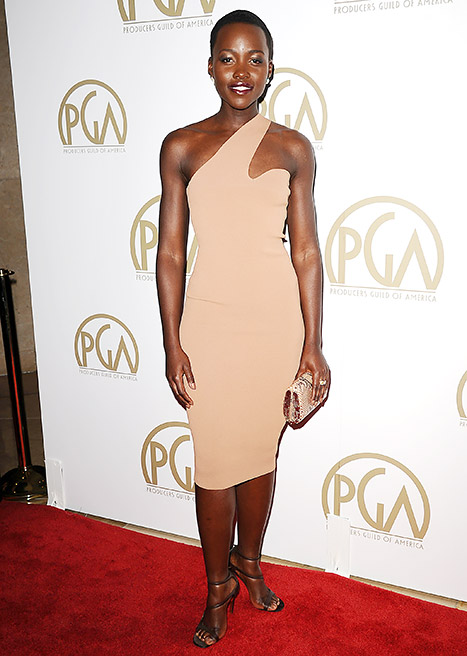 Check out my Oscar predictions in US Weekly! From it girl Lupita Nyong'o to veteran Cate the Great, the nominees are sure to be carrying clutches as award-worthy as they are, and I have just the right ones in mind. While the dress steals most of the attention on the red carpet, let's not forget the bag can make or break a leading look. See my picks here…
Thu 02.20
Sometimes it's okay to play favorites – at least when bags are involved! Tell us which is your favorite this week in the poll below…
Mon 02.10
Another week, another set of celebrity bags! Let us know whose is your favorite in the poll…
Fri 01.31
Okay, so Heidi Klum probably isn't taking a weekend getaway. Odds are she's flying into NYC for one of her million fashion gigs, but how great would this perfectly polished look be for a quick rendezvous? Airport style this chic is worth imitating, starting with a crisp, black and white tote.
Thu 01.23
While Jessica Alba has been seen carrying her red Saint Laurent Sac de Jour (at Barneys New York for $2,950) all over LA, this casual airport outfit is probably the best way she's styled it yet.
Mon 01.13
Did you watch the Golden Globes? Nominee (and fashion's freshly-minted it-girl) Lupita Nyong'o impressed in Ralph Lauren on the red carpet, but she doesn't just reserve her great looks for big events. Here she is on an ordinary day carrying Miu Miu's Spring 2014 Biker bag. It turns out Balenciaga and Belstaff aren't the only moto-obsessed brands out there.