Celeb Bags
Wed 08.28
Summer's almost over – can you believe it?? Soon you'll have to pack up those itty-bitty bikinis and sandals for next year. Lucky for Alessandra Ambrosio, the sun shines in L.A. all year long, giving her time to master the signature Cali girl style.
Tue 08.27
My love affair with Tod's bags dates back to college. Why the lifelong obsession, you ask? I learned at a very young age that the beauty of a Tod's bag is in its deceptive simplicity and that a girl needs that one chic bag she can take literally everywhere and wear with anything to be well-dressed.
Wed 08.21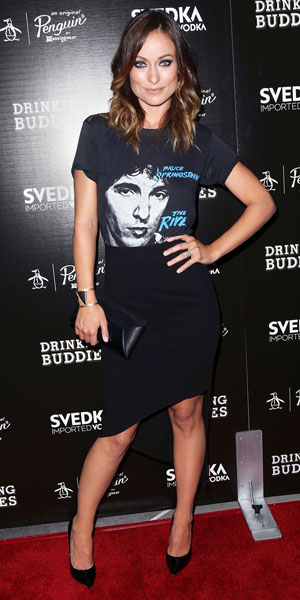 Olivia Wilde looked laid-back lovely while attending the screening of her movie Drinking Buddies in Hollywood.
Wed 08.14
Anne Hathaway has an easy, confident style that's hard not to adore. She's always carrying something unique – this time it's Freedom of Animals' black and teal Melia. Besides its standout look, the bag is also noteworthy for being vegan-friendly. Its NYC-based brand constructed it from vegetable-dyed, recycled faux leather and lined the interior in organic cotton.
Fri 08.09
Reese Witherspoon was spotted leaving the Rossano Ferretti salon in Beverly Hills recently wearing a sweet and chic, smart summer look.
Fri 08.02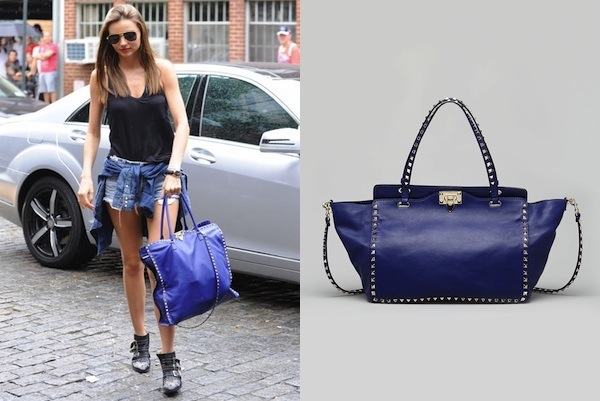 On the move and right on, Miranda Kerr hit the notes of casual style perfectly while running errands in New York City on July 28th.