Celeb Bags
It may be cold in London, but Kerry Washington is keeping warm with a Goyard Saint Louis PM tote in the color of the season! While we may be used to seeing a lot of vibrant looks on her, every Snob has to indulge in an all-black look from time to time.
School may be out for summer, but the schoolgirl look most certainly is not and the number one student in the style is the lovely Emmy Rossum. As is always the case with these kinds of outfits, a sense of grown-up sophistication is required…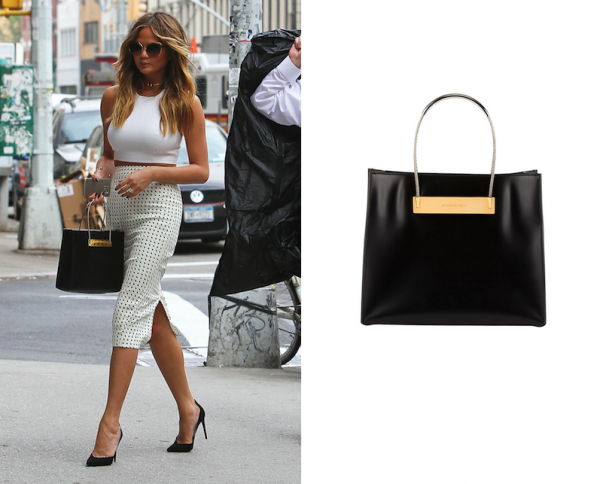 It seems Chrissy Teigen and I have a thing or two in common…we both love a black and white outfit! And I must say, her taste in bags and cat-eye sunnies is equally Snobby.
Vanessa Hudgens is known for her boho, Coachella style, but she doesn't reserve the look solely for the California desert.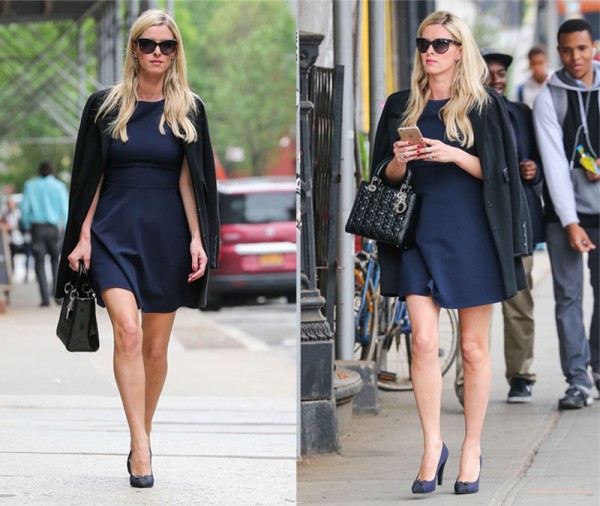 Spring pastels? Not for Nicky Hilton! In spite of everyone's desire for an end to winter, there has been very little springtime to enjoy; we've kind of gone straight into summer, so it's getting hot in NYC.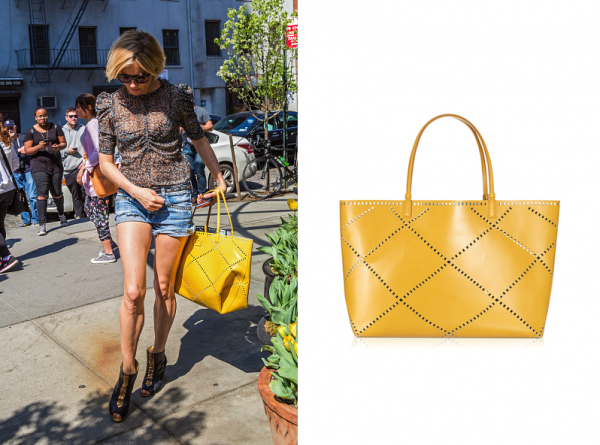 Sienna Miller was walking on sunshine on May 3rd in New York City. Of course, her sun-streaked blonde bob, naturally warm disposition, and Manhattan's gorgeous weather had something to do with it, but most specifically, it's Sienna's big, bright Roger Vivier tote.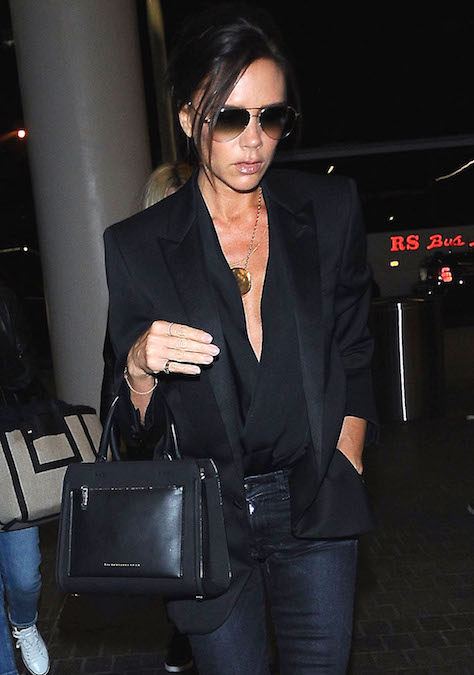 No matter how many years it's been since she went by the moniker, Victoria Beckham will always be Posh, wherever she goes…and so will her bags!
When Tom Ford names an accessory after you, you know you're the ultimate Snob, and with this bag, Jen Aniston lives up to the hype. The chic black and navy combo, the sun-kissed locks, and my favorite Row bag of all time? This is the Snob of the week!
Not many would call into question Sarah Jessica Parker's status as a style icon, but if there's any doubt, just look at this quick study at her ability to effortlessly transform. Better yet, she transforms her Max Mara Whitney bag right along with her look.