Celeb Bags
Wed 12.18
It's hard to commit to a white daily bag. We worry they'll get dirty (because they inevitably do). Is a big white bag hard to carry off in the winter? Even if it's as pure as the driven snow, the answer is yes!
Tue 12.10
Ladies, we have an instant classic on our hands – and at our fingertips! The era of Raf Simons reign at Dior may prove to be the chicest yet (since Monsieur Dior, bien sûr). Especially if the visionary designer continues on the track he's treading. The Diorbar bag is as ladylike as it gets in this day and age. Without resorting to overt fuss and showy logos.
Fri 12.06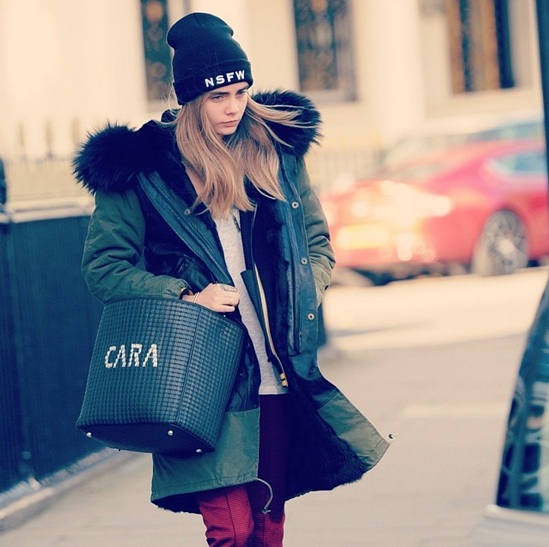 Maybe it's all the competition out there. Maybe it's because we're tired of seeing ourselves – and our accessories – coming and going. Or maybe we're just coming around to the long-lived fact that nice things feel even nicer when they've been customized.
Thu 11.14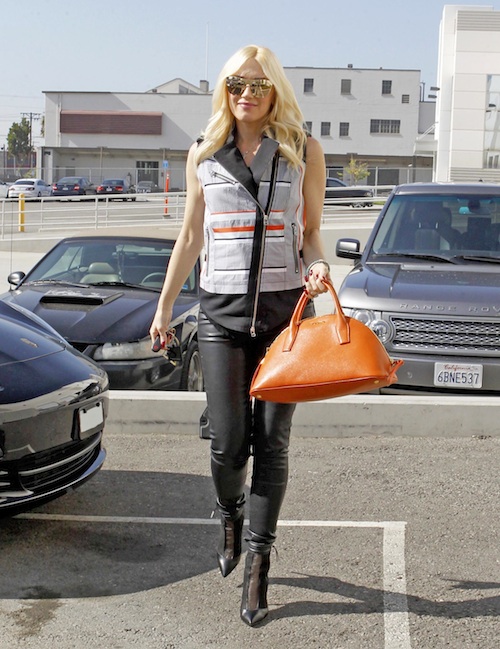 Gwen Stefani has a way of taking pieces and styling them in the most unexpected ways. When Miu Miu rolled out its newest accessory on the Fall/Winter '13 catwalk, it was hailed as an elegant update on the classic bowling bag style, yet the "Rock Steady" beauty has incorporated it into a moto-chic look – complete with black leather pants.
Mon 11.04
When it comes to Stella, celebrities are birds of a feather. They may not all flock together, but famous ladies don't mind carrying the same bag, that's for sure. Can you blame them?
Thu 10.10
Givenchy's Lucrezia bag is a current classic for modern snobs who aren't afraid of a little edge or to take a risk. While we're used to seeing it in color or alligator-stamped texture, the latest edition just reinforces the fact that Givenchy isn't afraid of a lot of edge.
Tue 09.17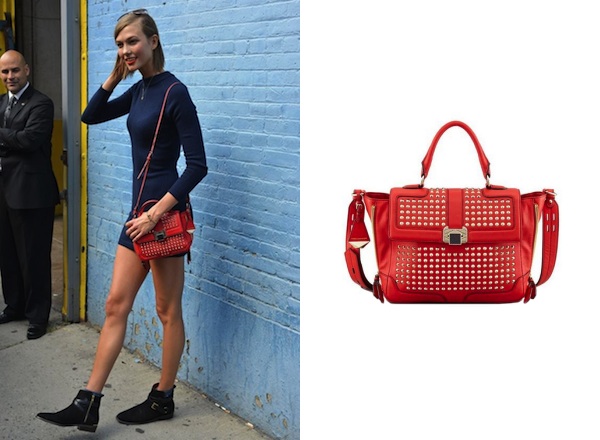 Karlie Kloss strut along the catwalks of virtually every show at NYFW. This girl is beyond busy, and the best bag for that? A mini, of course! A Rebecca Minkoff Elle studded satchel to be exact. Mini bags are my obsession (for obvious petite reasons), and in spite of her six foot frame, it seems Karlie feels the same way.
Mon 09.16
Olivia flawlessly breaks the "No white after Labor Day" rule while attending the Rachel Zoe fashion show in New York recently.