Frugal Snob
There's no need to spend a fortune on the most beloved color of the year. Rose quartz isn't just a shade of pink that's easy on the eyes and uplifting to the spirit. Soft and unassuming, it's a color that looks good on every skin tone. It's also just about everywhere right now!
Featured Items
For those of you who didn't think such a list is possible, think again. As for most of you who know a substantial list of under-$100 bags is feasible but are savvy enough to remember that no one said anything about those bags being chic, cute, covetable, or remotely expensive-looking, well, here's one to change your mind! We've scoured all the stores to find a tightly edited group of 10 bags that are all that and more. Long live the frugal Snobs in all of us!
Featured Items
On stage, Katy Perry's style is candy-coated and over-the-top (And I mean that in a good way; these are costumes, after all!), but in real life, she finds the perfect balance of sophistication and fun. She often dons the work of relatively-unknown designers like Ulyana Sergeenko, who artfully constructed the pop star's pleated, tiered skirt bubbling in an array of colorful polka dots…
Featured Items
From logo-heavy to itty-bitty micro to faux exotic bags, there's a wide variety of frugal finds to pick up this week – each serving a different and equally important purpose in your life.
Featured Items
A clutch specific to the fall season might not be something you want to splurge on, but then again, having a particular tweed texture or distinctive animal print at your fingertips just feels so right. Enter Diane von Furstenberg's new crew of Secret Agents.
Meet the new cool-girl bag. The bag for the girl who inherently gets that no waitlist or amount of hype can make you cool if you aren't already so. Derek Lam 10 Crosby's crossbody clutch isn't just the perfect understated, everyday bag. It's the frugal Snob's dream come to life.
I appreciate a great animal print just as much as I appreciate a good frugal find, so when you put two of my favorite things together, you can imagine my excitement. You should be psyched, too!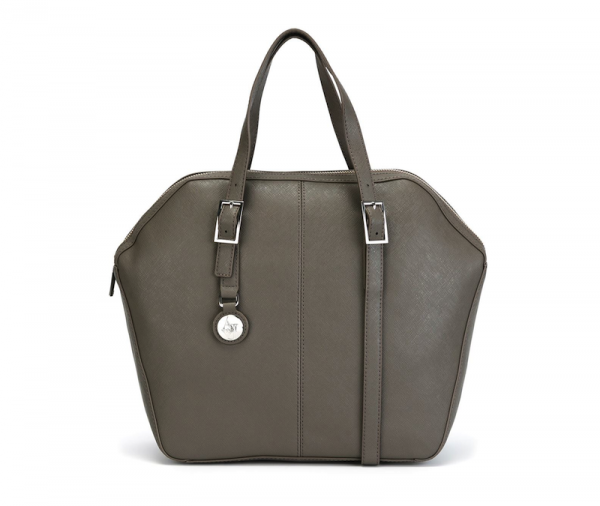 I can't remember the last time we featured an Armani Jeans bag on the site. That may very well be because we never have before. But there's a first time for everything! Just goes to show you should never say never.