Frugal Snob
It may seem like summer just ended, but the truth is that the holidays are already creeping up on us. Soon you'll be even busier than you are now, and for times like those, you want to streamline everything, including your bag!
Had you told me 15 years ago that one day Ms. Bradshaw would be carrying a bag that Kelly and I designed, I would have fainted, which is almost what I did this morning when I saw the lovely SJP with our green Jewel Box!
Animal-printed calf hair is an autumnal must, but generally you have to cough up big time to get the look. Our solution? Faux-ny pony!
It's been a while since I've found myself drawn to a slouchy, effortless tote. The kind you can – and undoubtedly will – use to death, and then will continue to use because once it's all worn in, it suddenly has a whole new look. But here I am again, and this time it's Linea Pelle's frugal find that has demanded my attention.
The ever gorgeous Emmy Rossum rung in her 28th birthday this weekend with none other than the wine-hued Snob Essentials croco-embossed pouch!

When former CFDA Fashion Incubator mentor Christine Park started Time's Arrow last year, she took inspiration from her mother's bag collection – pieces minimalist in style, yet heavy on interior organization. In this way, the Fall '14 Ishi clutches and crossbodies are certainly on-brand.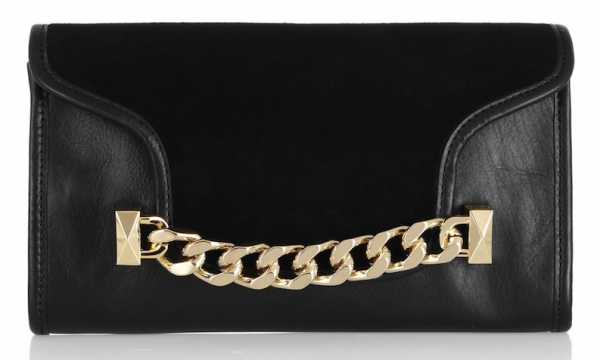 Let's think ahead for a minute. The party season is coming up and that may even include end of summer events. The point is, you need to start looking for evening party bags.
This is a prime example of everything a Frugal Snob bag should be: flirty, fun, noncommittal, and lighthearted (no pun intended). If something like this cheekily romantic bag happened to veer off into the quadruple-digit price range, you would surely hear me exclaim that such a novelty purchase isn't worth a big investment. But that's not the case!