Frugal Snob
Forget the clutch for now. It's the pouch that's the real fashion-editor favorite of the moment. Why, you ask? Pouches are easy to grab, more low-key than their structured counterparts, and instantly make you look like an insider. And don't think they're meant to be reserved just for day (while they do make for perfect street-style photographer fodder).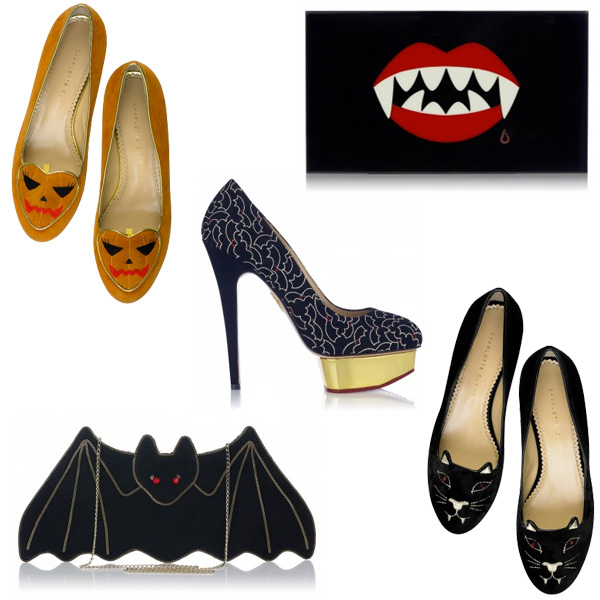 Halloween gives you the opportunity to dress up as someone (or something) else, but does that right extend into everyday style? Charlotte Olympia certainly thinks so! The Queen of Kitsch leads the pumpkin pack with her love 'em or hate 'em holiday accessories. Naturally, her Kitty flats made their way into the collection, updated with red crystal eyes and sharp fangs.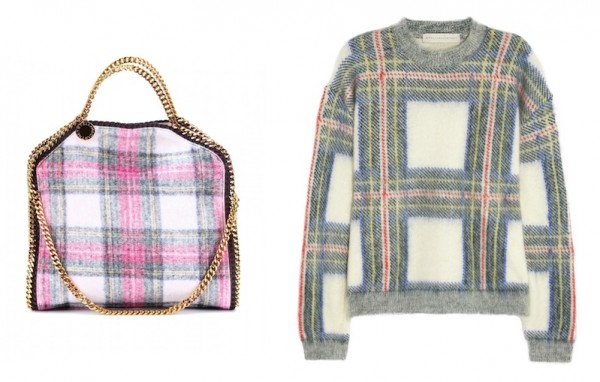 Okay, now that we've complied our wish lists for Spring 2014, let's focus on the present – autumn! The hottest look of the season? Red tartan à la Stella and Céline. Just don't wear multiple pieces together – you'll look like a Scottish Halloween costume gone wrong.
A truly great Frugal Snob bag is hard to find, and yet here one is staring us right in the face! Named for the address of DVF's chic NYC HQ, the 440 clutch is sleek through and through from the envelope shape to the tastefully embossed logo to the bold enamel bar closure. Don't worry about running out of space, though – the bag has more than enough room for nights (or days) when you're trying to travel light.
In honor of New York Fashion Week (I just got off the plane last night and it's already off with a bang! Let the games begin!), I'm featuring my favorite bags of the season from the New York designers who top my list. Not only can I hardly wait to see what they've whipped up for their Spring 2014 runway shows, I'll be keeping their bags in heavy rotation as I hop planes, rows, and cities in the coming weeks.
We know it's not really a man's world (it's a Snob's world), but the way fashion's looking this fall, it's certainly a menswear moment. From prints like trendy houndstooth and checks to tuxedo-inspired pieces, we just can't seem to get enough. And while it's always fun to borrow your boyfriend's sweater, there's something about getting the look tailored for a woman that's even better…
While it is true that you can't buy taste, I will be the first to admit that Frugal Snob bags in the $100 category are very hard to come by. I searched high and low (more low) to see if I was able to come up with a list of contenders that are not just good for the price but are actually good enough to be Snob worthy
This was the decade of the it bag. I don't mean to say that there weren't iconic bags before – the term "it bag" was coined in the '90s! And there were many (yes, Dior is on this list twice – no, I won't apologize). Which of these styles did you carry?