Clutch
Mon 02.24
Milan Fashion Week: land of luscious leathers, sophisticated street style with an ever-outlandish twist, and where the avant-garde is sure to merge with the classic. Fall 2014 was no exception. While it was hard to narrow the list down to just three, here are my favorites from the Milan runways…
Mon 02.24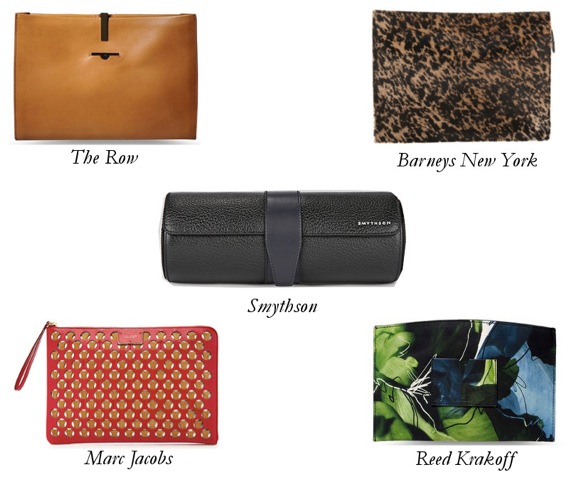 Bags are the only accessories that can truly multitask (other than shoes, which make for pretty handy bug exterminators when the occasion arises). The oversize pouch is the "it" clutch if there was ever such a thing, which is exciting because that allows you to justify investing in a luxe laptop case (finally!).
Mon 02.24
I love The Row, but I'm sorry: this clutch is ridiculous. While it's not hard to embrace the bohemian tassel-accented hobos and fringe-trimmed clutches of their current Spring '14 collection, this time, they've taken their embellishments too far.
Fri 02.21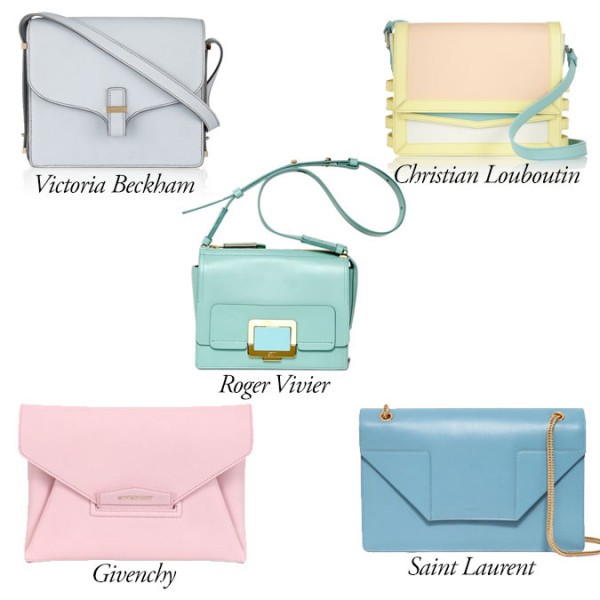 There's no need to wait for Easter to get a basket-worth of sugar-sweet confections. Pastels are where it's at this season, even for girls whose daily uniforms consist of black, gray, and more black.
Thu 02.20
Feeling bi-curious? Not in that way, silly! I'm thinking more along the lines of a super-chic shoulder bag inspired by the unified yet starkly contrasted beauty of the old black and white cookie. (To quote the prolific Jerry Seinfeld, "I love the black and white. Two races of flavor living side by side in harmony.") Sure, I'm being tongue-in-cheek about the baked good, but there's nothing ironic about my love for this two-toned bag.
Thu 02.20
A new movement in bags is literally taking shape. Forget what you've heard about beginner-level geometry; it's a mere trend – nothing more. What was once a novelty concept has now evolved into a staple.
Tue 02.18
Fall 2014 heralds a distinctively glam collection from fashion's reigning (and unofficial) King of Clean. Pristine sweeps of straps, as exhibited on the hyper-sleek, badass pumps, and crisp, uncluttered panels of high-shine beading in platinum and gunmetal, as seen on the shell tops and tank dresses, make for fuss-free cocktail ease.
Thu 02.13
We're never surprised to see fur grace the Fall runways, but the number of fur bags this season is off the charts. From Donna Karan's shaggy style (her 30th anniversary collection was all about movement) to DVF's trim shoulder bags, black seemed to be the shade of choice, with Vera Wang also throwing her noir beaver shopping bag into the ring.