Clutch
The ubiquitous ILoveMakonnen song may be about "working Monday night" and the "club going up on a Tuesday," but I'm switching it up! Turn your Manic Monday into Monday Fun Day by getting dressed to the nines and going out in full-force.
As we head towards the end of summer (noooo!), there is one thing we don't need to leave behind. While nautical prints and caftans will have to move to the back of closet, there's a certain fabric that gets to remain front and center: Canvas.
There's something so timelessly sophisticated about one of fall's favorite fabrics, tweed.
How is it already Monday again? I'm not going to opine on why the weekend goes by in the blink of an eye, while a workday can feel like an eternity. Instead, I'm going to distract myself with a bunch of bags that have me all starry-eyed.
You might not have heard of this brand – that's perfectly fine; as far as I'm concerned, this bag is the first of theirs worthy of any attention – but take notice. A gently priced snakeskin bag, albeit one of watersnake realized with great styling, is always on-trend, no matter what you're wearing.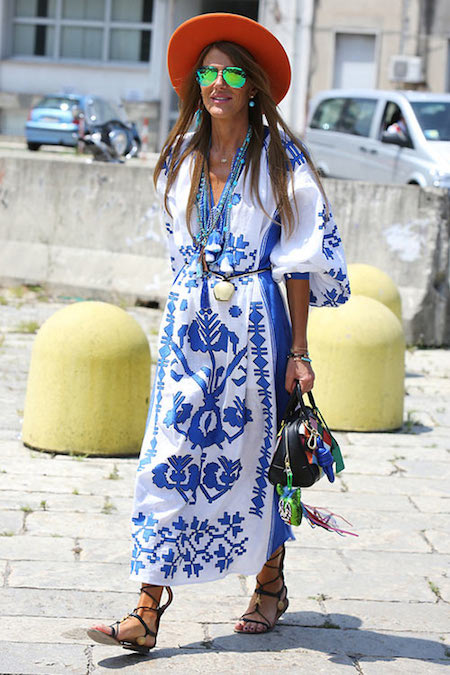 From fringe to hobo bags to exaggerated hoop earrings, the boho look is a fashion favorite at the moment, and none are doing it as well as Ukranian brand Vita Kinicon. For one thing, the style – vyshyvanka, the nation's traditional embroidered clothing – is a different take on boho than we're used to seeing.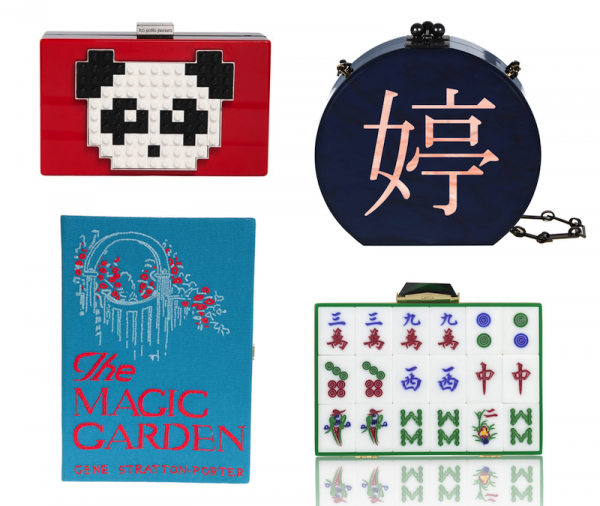 Five-thousand-plus years of culture, and the Chinese are trending once again. Throughout history, much has been borrowed by Western cultures from the Chinese in the realms of both fashion and technology. But never has it been as revered as it is today!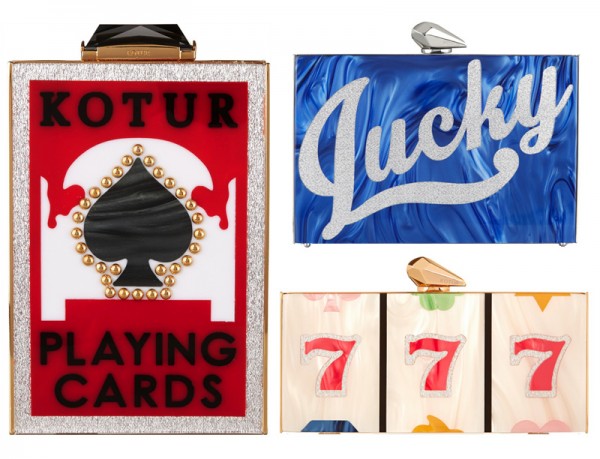 Who's feeling lucky? Kotur's latest collection is inspired by old school casinos, from the lit-up Las Vegas strip to the Atlantic City boardwalk – and it's inspiring me to take a gamble on some new, good-time clutches. This is the kind of cheeky theme that colorful perspex box clutches were made for.