Clutch
Wed 12.31
Valentino's multicolored chevron pattern has risen to popularity just as quickly as it would take a rainbow to appear after a thunderstorm – and the results are equally magical.
Wed 12.31
When it comes to the crazy, kooky, kitschy, playful, frisky, or fun, the clutch is the style that can manage such moods best. Case in point: Kotur's Taylor box clutch, made of shiny, pearlized Perspex. Who says you have to wait all the way until the Fourth of July to spark some starry, stripy fireworks?
Wed 12.31
Mirror, mirror, in your closet! But I'm not talking about your full-length reflection…
Tue 12.30
Take a hint from the latest runways and dive into color! But there's no need to perform an all-out wardrobe overhaul. Hold onto your favorite neutral colors for the main part of your ensemble because a boldly colored bag is the simplest way to ease into color and test which searing new hue really speaks to you.
Mon 12.29
While the past year proved to be a tumultuous one in many ways, 2014 was undeniably a year of great bags.
Mon 12.29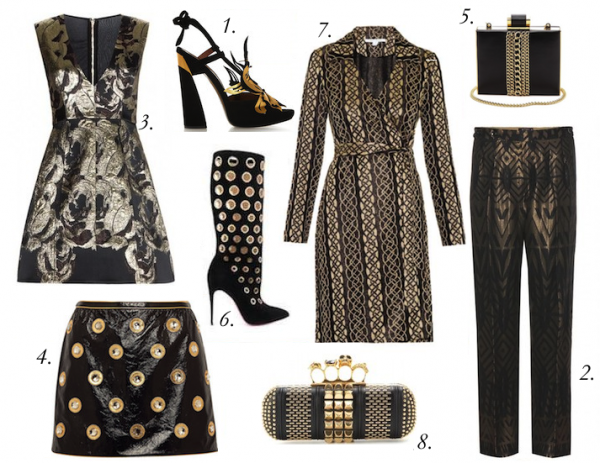 In the words of Wiz Khalifa, "Yeah, uh huh, you what it is." While he's referring to the combination of black and yellow, I say close enough! Black and gold is what's up. There's just something about this eternally cool, classy combination that feels right for ringing in the New Year.
Wed 12.24
Forget awning, Bengal, zebra, Breton, repp, and candy stripes. Even pinstripes. The chicest of all breeds of stripes is chevron!
Thu 12.18
Not sure what to get the Zooey Deschanel in your life? Whimsy-infused clutches make cute gifts for girls with the personalities to match, and some are even marked down right now (no real surprise there)! On the other hand, there are bags that require investments so steep they take the fun out of it…
Mon 12.15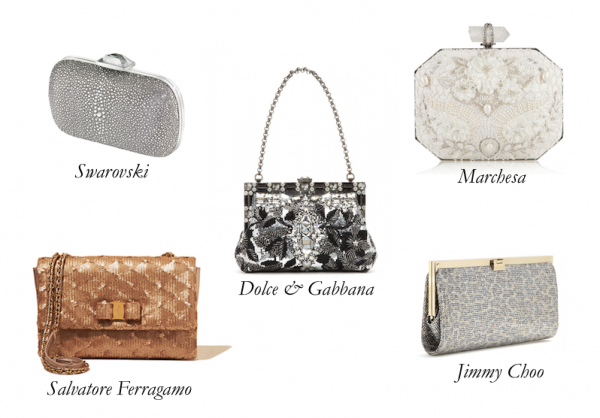 The Chinese aren't ones to skimp when it comes to celebrations. They ring in every new year with explosive firecrackers and countless sparklers. That's why I'm encouraging you to close off the Year of the Horse with sparkle and shine!