Clutch
Thu 03.20
Wow! It's love at first sight! And J. Mendel has given us so much to love in a single, slim clutch. From the distinctly simple shape to the naturally textural snakeskin flap, the Melodie is chic and luxurious to the max.
Tue 03.18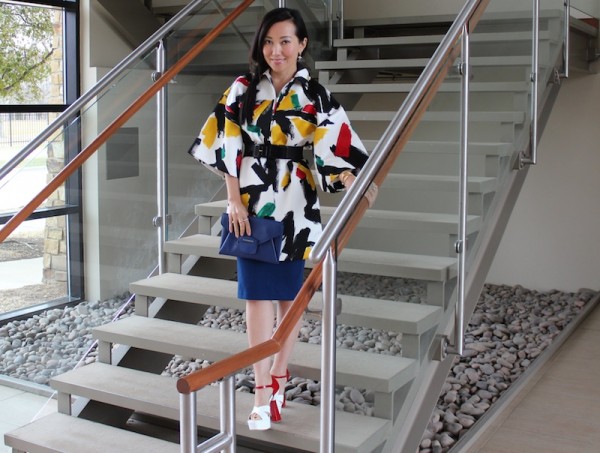 This is an exciting time in fashion: currently, pastels and primary colors, two families that couldn't be more different, are coexisting in harmony and making an equal amount of impact in the trend department.
Tue 03.18
These street style bags are creating trends! We've got tiny bags, novelty designs, and furry creations.
Wed 03.12
Forget the belt bag. It's all about the glove clutch. Best-known for their innovative and offbeat ball bag, Perrin Paris marks a new era with their Spring 2014 collection, one that brings them full circle. The century-old French glove-makers are going back to their haute-couture roots.
Tue 03.11
While I consider myself both a Bag Snob and a Food Snob, I never thought the two would come together in quite this way. The results are hit or miss. Chanel, for one, did the gourmand well with steaks that were probably the most imaginative bags we've seen from the brand in years. I also fell for Nancy Gonzalez's handwoven croc wicker apples and pineapples.
Mon 03.10
It feels great to strike out at night with a flashy clutch; it's that extra sparkle (literally and figuratively) that makes you feel special – and like a special night is in store. But make sure your awe-inspiring accessory is tasteful.
Thu 03.06
There was a time not long ago that when it came to bags, Phoebe Philo could do no wrong. But even brilliance can go tired and give way to the mundane; there are peaks and valleys (and I trust there'll be another peak!). The Céline Fall 2014 season's bags just left me feeling flat.
Thu 03.06
I have complained that Anya Hindmarch veered too far off into Novelty Land with her Capri Sun-lookalike foil-pouch clutch, but her sense of adventure isn't all bad. Actually, she's proven she has a real sense of savvy and even outright originality for the spring season.
Wed 03.05
…And tulips and daisies and lilies. Some people say the first day of spring is March 21st (and technically, they are right). Others say it's when new buds have returned to the trees. But I say it's when a fresh crop of blossoms hits the shelves by way of my favorite accessory.