Clutch
Wed 07.02
A center panel of contrasting color (or texture!) can take a bag from basic to the big leagues with the simplest of juxtapositions…
Mon 06.30
Summer calls for bold color, strappy sandals, crop tops, and of course, a playful bag. And if you're lucky, a trip to Florence, which is where I styled this lovely model for one of our Luisa via Roma Firenze4Ever shoots!
Mon 06.30
Nancy's foray in to new exotics is as exciting as the bags themselves. When the queen of crocodile takes on a new (and arguably equally decadent) material, you take notice…
Thu 06.26
I always look forward to perusing the latest from Luisa via Roma for our Firenze4Ever Style Labs, but shooting our Snob Essentials bags made the experience even more special…
Wed 06.25
They're grrreat…?! Fashion has officially gone lowbrow, and we're hitting new levels of irony. From the fast-food drive-through to the supermarket, think cheap, suburban Americana for a high price.
Tue 06.24
Block out your lunch break right now. You have shopping to do! The NET-A-PORTER U.S. sale clearance has begun, and the items discounted are nothing to scroll past…
Mon 06.23
What's the color of summer 2014? Officially turquoise! Celebs can't seem to get enough of our bags in the vibrant, summery hue, and we can't get enough of seeing these gorgeous girls in them!
Fri 06.20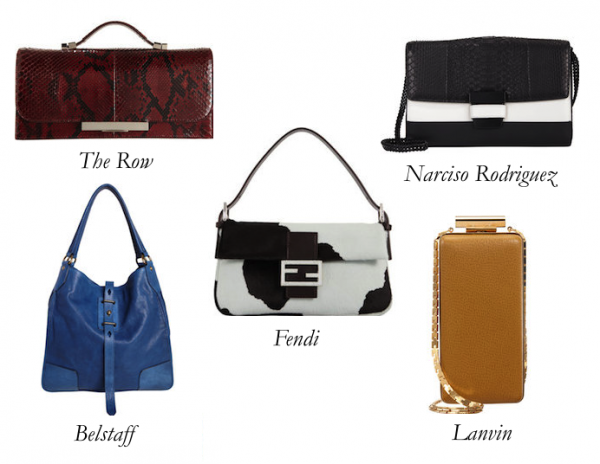 Barneys sales are the best, hands down. Shop with these bags in mind to get the most bang out of your sale buck.
Thu 06.19
You've got a full social calendar this summer, and few of those events are harder to shop for than the athletic variety. Half the time you're just trying to relax with a beer and the other half the time you're expected to dress to the nines. Suiting up for the occasion is a game in itself!