Clutch
Tue 06.24
Block out your lunch break right now. You have shopping to do! The NET-A-PORTER U.S. sale clearance has begun, and the items discounted are nothing to scroll past…
Mon 06.23
What's the color of summer 2014? Officially turquoise! Celebs can't seem to get enough of our bags in the vibrant, summery hue, and we can't get enough of seeing these gorgeous girls in them!
Fri 06.20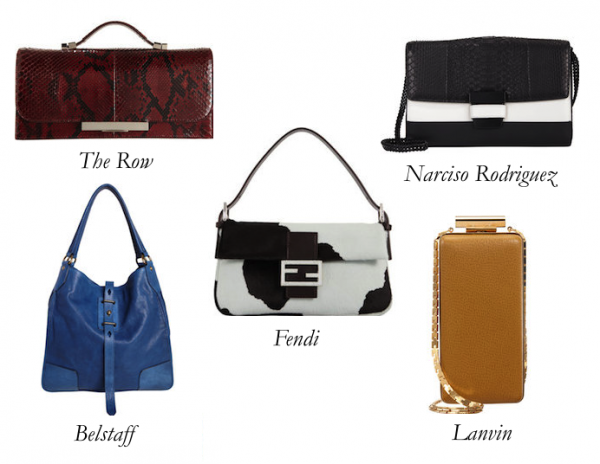 Barneys sales are the best, hands down. Shop with these bags in mind to get the most bang out of your sale buck.
Thu 06.19
You've got a full social calendar this summer, and few of those events are harder to shop for than the athletic variety. Half the time you're just trying to relax with a beer and the other half the time you're expected to dress to the nines. Suiting up for the occasion is a game in itself!
Wed 06.18
Each season, we are invited to Luisa via Roma's Firenze4Ever Style Lab. We happily accept without hesitation, not only because it's a great excuse to visit our favorite Italian city, but to see the amazing people of Florence who have become like family to me. Not to mention the fact that it's fun!
Tue 06.17
It's almost as if this bag was made to make me – and you! – smile: it's not just in my favorite color, the butterflies have just inspired me to break into a grin!
Thu 06.12
Resort is no mere iteration of Fall or a lead-in towards Spring. It's now a well-established season unto its own…
Mon 06.09
Attending the Maui Film Festival, Lupita Nyong'o reminded us once again why she's an emerging style icon…