Clutch
Tue 02.11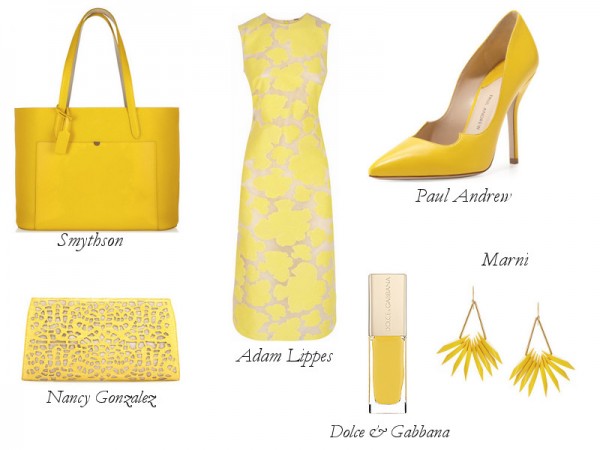 I'm wrapped up in fall thanks to NYFW, but let's not jump the gun too soon. Now is the time to enjoy all of those soft, springtime hues, and this year my favorite is yellow! Sometimes sallow, sometimes mellow, but here it's vibrant and full of life.
Mon 02.10
Or should I say, here comes Soleil? "This season, I gave her a name: Soleil," said Phillip Lim of his Fall 2014 woman. "A fun and culturally curious woman, her world is somewhere between instant pop and culture." She's also a more evolved version of the original Lim girl.
Sun 02.09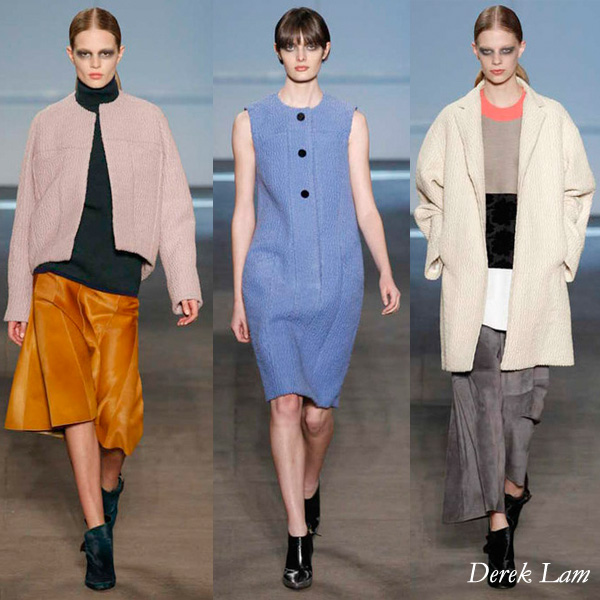 In my backstage interview with Derek Lam, I asked him to describe his Fall 2014 collection in one word. The answer? Energy. Sportswear-infused and as comfortable as it is polished, the high-octane theme made for a most luxurious collection.
Fri 02.07
Who you calling ingenue? Jason Wu is proving himself to be the new master of edgy sophistication. Opening with a dark, mature, introspectively and attractively moody tone right out of the gate, his Fall 2014 collection presents a supremely modern interpretation of the femme fatale.
Thu 02.06
Nina Ricci's brilliant wraparound clutch in smooth black recently stole my heart and found a place in my hands, but, as they say, on to the next one! A touch of snakeskin (genuine or not) changes everything: this is exactly what I look for in a clutch.
Wed 02.05
Spring's hottest shade – none other than Pantone color of the year radiant orchid – makes an appearance on a clutch destined for awards season red carpets. The purple hue gives a decidedly more whimsical flair to designer Deborah Sawaf's signature cheetah than we've seen in the past, which seems more than appropriate for a dewy, springtime clutch.
Tue 02.04
If you believe Punxsutawney Phil, winter is far from over, which is why it's so exciting that Shopbop is unloading hundreds of items from their winter collections at 70% off! The best Valentines often come from yourself, so why not indulge in a few of these guilt-free treats? You'll need a cute bag for your February 14th plans, whether they involve a special someone or a group of friends.
Mon 02.03
Don't like wristwatches? Italian accessories designer Corto Moltedo has come up with a unique alternative – the Time Machine clutch. Inspired by the writings of James Joyce, this collaboration with the Bamford Watch Department will ensure you'll never run late!
Wed 01.29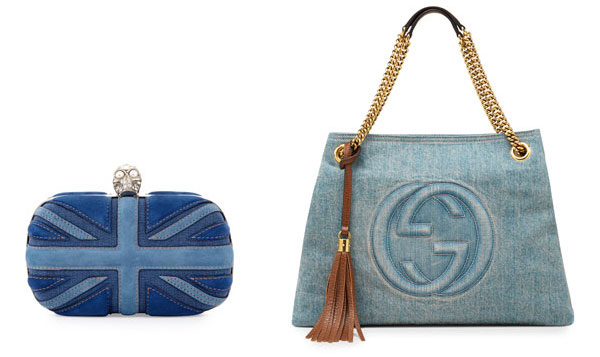 So how do we feel about denim bags? I love a great pair of jeans or a tailored denim shirt, but my appreciation for America's most quintessential item of clothing has never successfully translated to bags.