Clutch
Anne Hathaway's been out of the limelight lately, as she prepares for the arrival of her first baby, but all it takes is one stellar red carpet appearance to remind the world of just how chic and fabulous you really are – especially when pregnant. There's nothing wrong with plain old maternity wear for these occasions, but I love when women make non-maternity clothes work in spite of their growing bellies…
Featured Items
Chinese New Year is coming up on February 8th. Since it's an auspicious time when wearing the right things will bring you good luck, I've gone ahead and rounded up the best and most appropriate pieces for the occasion. And remember, as well, that for the feast, you must eat long noodles (for long life), dumplings (they symbolize money!), and an entire fish served with the head and tail intact…
Featured Items
Sometimes a kiss is more than a kiss (the best ones are, anyway!). That's certainly the case with my new NH 1300 necklace from Nouvel Heritage. I love the idea that you never own jewelry; you're merely holding it for the next generation. And as one of the most sentimental pieces I've collected, this diamond-encrusted treasure will surely be passed on and cherished. Not only can you engrave a name on the side of the charm, but it also comes engraved with your – or a loved one's – pout.
Featured Items
Gigi Hadid just made two major fashion points: There are no rules anymore when it comes to dressing for couture shows, and there are endlessly edgy ways to work winter white. I'm loving Gigi in a breezy white coat with tattered denim and a whimsical clutch. Her A.L.C. jacket, a glamorous update on the standard trench, is the perfect way to polish up a pair of seriously ripped One Teaspoon boyfriend jeans (note: the Aussie label is the go-to for off-duty denim).
Featured Items
The sales just keep on coming! And I am more than ready to continue shopping, especially when the discounts are on pieces as unique as these…
Featured Items
This spring is all about projecting an innocent spirit. I'm loving the sense of optimism and joyful attitude that's already in full effect. It's the perfect way to start off the new year, one that, by the look of things, is guaranteed to be a good one. It also looks like it will be nothing but picnics all season, and I am definitely okay with that! Come prepared to soak up the sun with the right bag…
Featured Items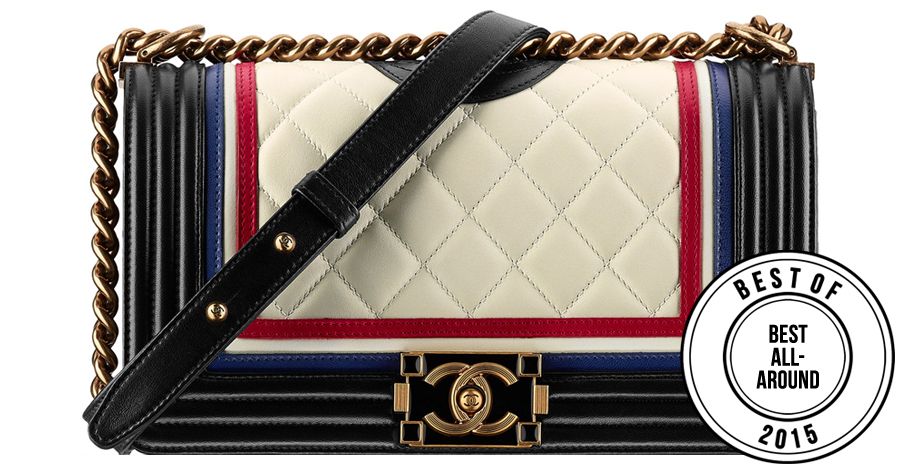 The votes are in! Scroll through to find out which designers you're awarding with the year's top honors…
Featured Items
There's no need to spend a fortune on the most beloved color of the year. Rose quartz isn't just a shade of pink that's easy on the eyes and uplifting to the spirit. Soft and unassuming, it's a color that looks good on every skin tone. It's also just about everywhere right now!
Featured Items
For those of you who didn't think such a list is possible, think again. As for most of you who know a substantial list of under-$100 bags is feasible but are savvy enough to remember that no one said anything about those bags being chic, cute, covetable, or remotely expensive-looking, well, here's one to change your mind! We've scoured all the stores to find a tightly edited group of 10 bags that are all that and more. Long live the frugal Snobs in all of us!
Featured Items