Clutch
Fri 07.11
When a glamour-obsessed fine jewelry line takes the plunge into clutches, you hope the results are going to be awe-inspiring. When New York-based Bochic (founded in 2004) takes the plunge into minaudierès, the result is a passionate collection worthy of old Hollywood.
Thu 07.10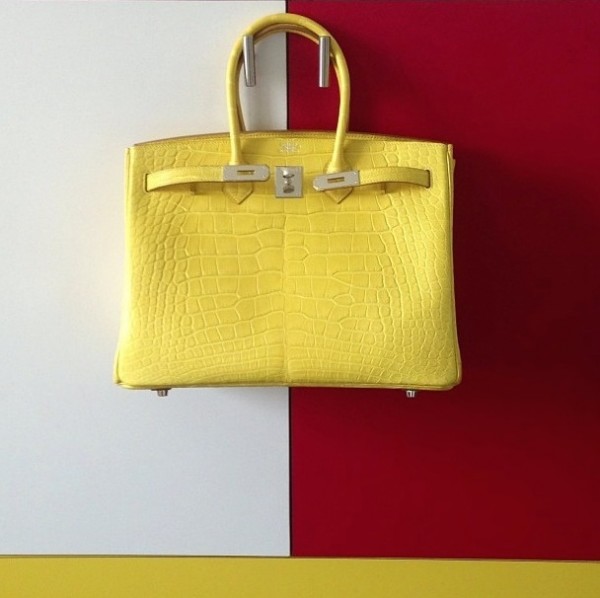 There is nothing worse than pulling out your most treasured exotic-skin bag to find it dry, cracked, or peeling – or worse yet, all three. A very wise woman once told me that our designer bags are like fine cars: they need tuning regularly.
Thu 07.10
While a lot of what's going on here is amazingly cool, a perfect bag this is not…
Tue 07.08
Many of my close circle of friends are water signs (Cancer, Pisces, and Scorpio), which means I'm lucky enough to have a group of sensitive, caring, and loyal women around me. Since most Cancers have July birthdays, I thought we could celebrate the best way I know how – with bags! The month's birthstone is ruby, so in honor of all you summer babies, here are my favorite ruby reds…
Tue 07.08
When it came to distinctly Western gear for the genuine cowboys of the Wild West, the consensus has always been go big or go home. But – confession time! – I'm not a genuine cowboy, nor am I trying to qualify as one. I'm more about a refined take on Western fashion.
Tue 07.08
There are moments when the right color selection is all it takes to take a collection from cool enough to outright covetable…
Thu 07.03
It's a real success for a designer when a celebrity repeats a bag, let alone when she Instagrams it, so Mindy Kaling is letting it be known – she loves Thalé Blanc just as much as we do.
Wed 07.02
A center panel of contrasting color (or texture!) can take a bag from basic to the big leagues with the simplest of juxtapositions…