Clutch
Fri 02.28
What is the essence of the Nina Ricci woman? That's the question Peter Copping explored at his show at the Jardin yesterday, and the answer he reaped was a most satisfying one. Not that we didn't have more than a hint already.
Thu 02.27
Did anyone else just catch that balmy breeze in the air? What a delightfully fresh summer bag! Sometimes a bag is all it takes to make you feel like a new season is finally in effect, and for me, Viktor & Rolf's eyelet-inspired creation is it.
Wed 02.26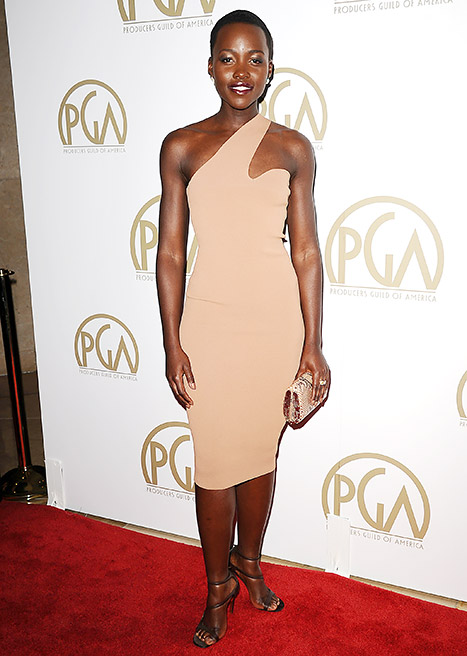 Check out my Oscar predictions in US Weekly! From it girl Lupita Nyong'o to veteran Cate the Great, the nominees are sure to be carrying clutches as award-worthy as they are, and I have just the right ones in mind. While the dress steals most of the attention on the red carpet, let's not forget the bag can make or break a leading look. See my picks here…
Tue 02.25
Why carry a regular bag when you could carry a little piece of art? That's how I feel every time I'm clutching one of Urania Gazelli's delectable plexiglass minaudières. Greek designer Rania Giourmetaki continues to delight for Spring 2014 with transparent fluorescents, florals (arguably harder to pull off on a plexi clutch than on an embroidered or appliquéd bag), and of course, more games.
Mon 02.24
Milan Fashion Week: land of luscious leathers, sophisticated street style with an ever-outlandish twist, and where the avant-garde is sure to merge with the classic. Fall 2014 was no exception. While it was hard to narrow the list down to just three, here are my favorites from the Milan runways…
Mon 02.24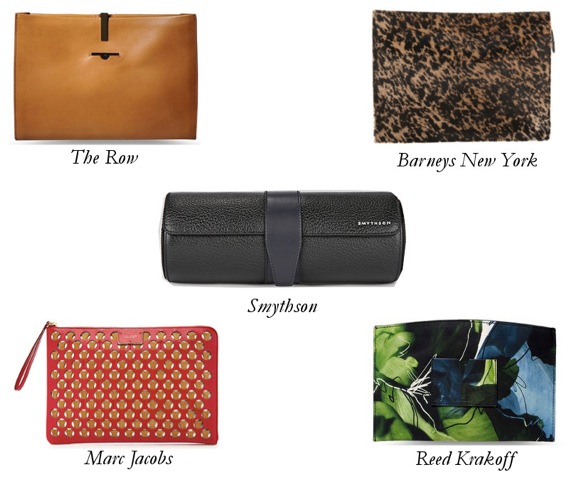 Bags are the only accessories that can truly multitask (other than shoes, which make for pretty handy bug exterminators when the occasion arises). The oversize pouch is the "it" clutch if there was ever such a thing, which is exciting because that allows you to justify investing in a luxe laptop case (finally!).
Mon 02.24
I love The Row, but I'm sorry: this clutch is ridiculous. While it's not hard to embrace the bohemian tassel-accented hobos and fringe-trimmed clutches of their current Spring '14 collection, this time, they've taken their embellishments too far.
Fri 02.21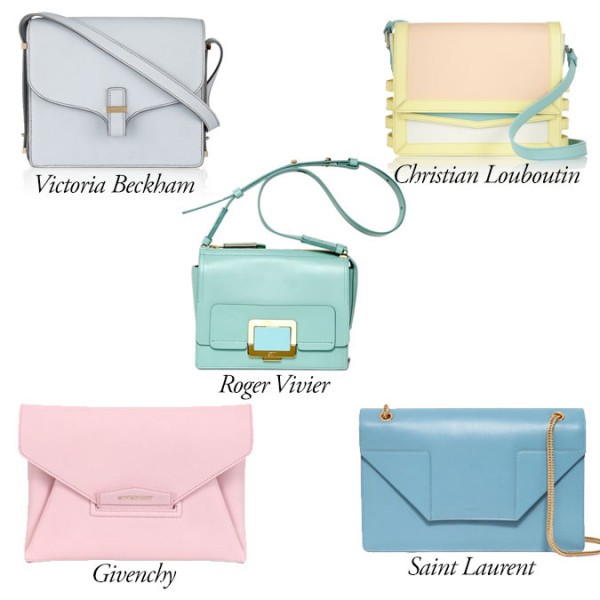 There's no need to wait for Easter to get a basket-worth of sugar-sweet confections. Pastels are where it's at this season, even for girls whose daily uniforms consist of black, gray, and more black.