Clutch
Tue 01.28
For the second installment of my homage to pink and its many moods, flavors, and attitudes, I'm paying attention to a shade that's impossible to ignore. Neon pink is at once the feistiest and girliest color there is. As delightfully contradictory as the women who wear them, statement pieces don't get any bolder than in scalding-hot neon pink.
Mon 01.27
I'm usually not one to get all kitschy and fussy with a clutch, but when something strikes a chord, all rules go out the window. There's a girly side to each of us. This all-over floral applique clutch in the perfect, peachy pink is so freaking adorable, I will work an outfit to make this work. It can get ridiculous pretty quickly, so no to wearing it with a flouncy, floral dress.
Mon 01.27

Is it a clutch or is it a case? We officially live in the age of technology, where we're all constantly glued to our smartphones, gadgets, and gizmos. Now, thanks to Kotur's savvy sensibility, your phone can get stuck on your clutch. Literally!
Fri 01.24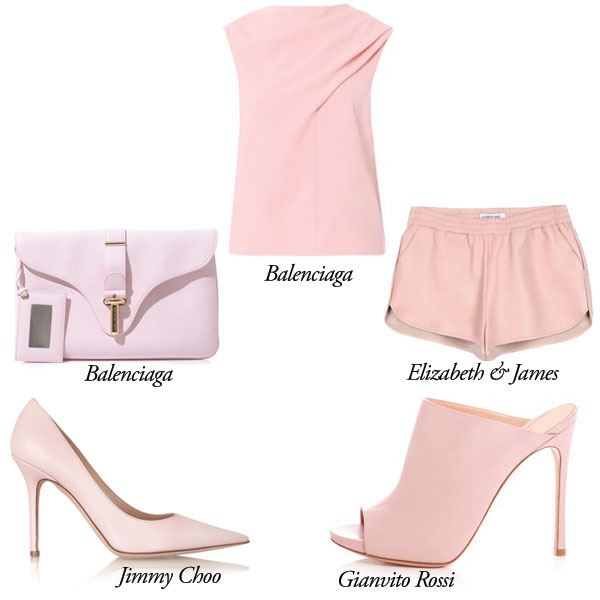 I have an unabashed love of anything pink. After giving birth, I carried a pink diaper bag, even though I'd had a boy (What? He wasn't the one carrying it – I was). I don't have daughters; it's my biggest regret in life…So I painted my laundry room pink, complete with giant pink Pottery Barn girls' chandelier.
Thu 01.23
First, the newest Ballet tote stole my heart, and now this little winner: Nina Ricci is on fire. It was only last spring when I was having major doubts about (read, had damn near given up on) the brand, but what a difference a year makes.
Wed 01.22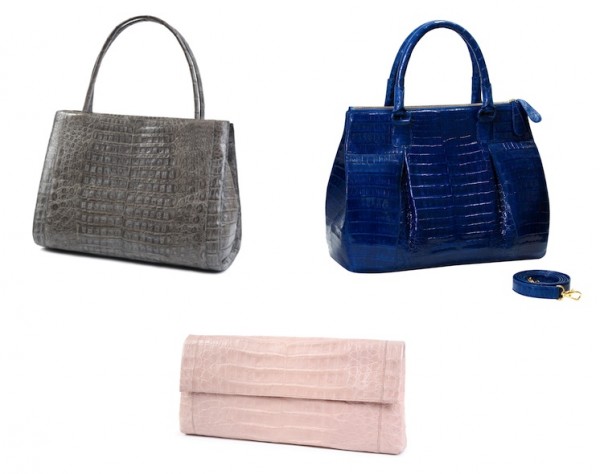 Did you ever think you would have the chance to imagine your own Nancy Gonzalez bag, and see that concept come to fruition? While I'm sadly not talking about the opportunity to work with crocodile's legendary mistress one-on-one, the dream of personalizing your own Gonzalez original just became a reality.
Wed 01.22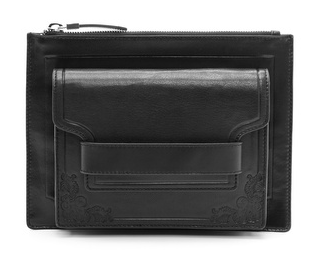 This is one of those uniquely subtle bags that could be the work of a new and still-unknown designer – or the creation of one of your favorite design house's chic little sister. Don't let the good looks of McQ Alexander McQueen's black leather clutch fool you: this one's all about function (but obviously not without style and edge).
Tue 01.21
If this season's "radiant orchid" mauve pinks and warm lavenders are not your thing, you still owe it to yourself to get out of the mid-winter doldrums. Achieve instant perkiness, inside and out, with a sunny yellow bag.