Clutch
Wed 10.22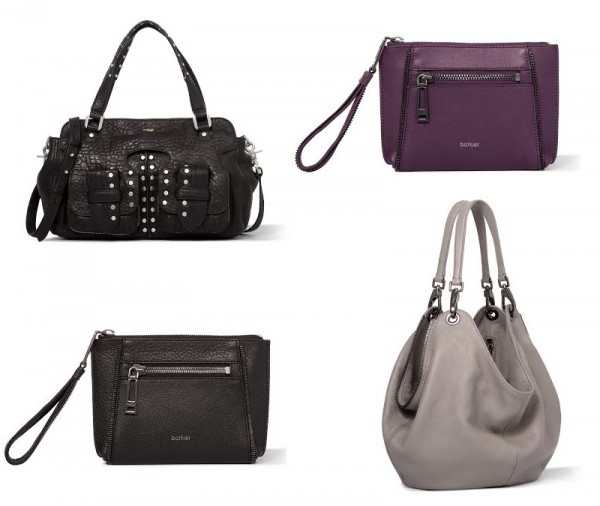 Have you entered to win our Botkier New York giveaway yet? Two gorgeous prize packages are up for grabs!
Tue 10.21
Don't think of blue as a hue so different from black. Just think of the shade as jet-black's more mellow, yet equally mysterious and often just as neutral sister. I am!
Thu 10.16
While the adage, "things aren't always as they seem," may be old, it applies to some of the freshest designs out there. In English, trompe l'oeil translates to "deceives the eye," and these designers make that deception one that you'll welcome with a smile.
Thu 10.16
What's at the end of the rainbow? It's not a pot of gold. It's something better: Kotur! Inspired by the art and design attitudes of the 1950s, Fiona Kotur looked to the Robert Indiana's sign paintings and Memphis' Lansky Brothers, the famed tailors who fashioned Elvis' signature look.
Wed 10.15
The undisputed Queen of Croc, or Mama Nancy, as I call her, will be in Beverly Hills tomorrow for a special appearance at Neiman Marcus, and she's bringing along plenty of one-of-a-kind pieces for you Cali Snobs to gawk over!
Wed 10.15
In high school, I discovered that fortune cookies are actually American (it appears the Chinese invented almost everything except these cookies). Growing up, I awaited the close of each meal at my family's favorite Chinese restaurants for those damn cookies, believing they held the keys to my future.
Tue 10.14
Had you told me 15 years ago that one day Ms. Bradshaw would be carrying a bag that Kelly and I designed, I would have fainted, which is almost what I did this morning when I saw the lovely SJP with our green Jewel Box!