Clutch
Thu 06.05
This is an homage to friends who wear black all year long. When we're bustling over pastels in springtime? They're in black. When we're sporting the brightest, boldest prints for summer? They're not! And I get it – the sartorial choice is perennially chic. Have you ever looked at someone wearing black and thought, "that is just not her color?" No!
Wed 05.28

Christian Louboutin is on a sleek, chic new kick, and no one is happier about his newly minimal (it's all relative, right?) aesthetic than I am.
Tue 05.27
I stayed up super late last night to shop NET-A-PORTER's end-of-season saleicon. Didn't spring just start?? Oh well. No complaints when discounts are up to 50% off! I bought so many new clothes for summer, but let's start with my favorite bags…
Tue 05.27
Whether you're the pretty-in-pink type or you prefer the sharp contrast of simple black and white, Victoria Beckham has you covered for Pre-Fall. This season, it's all about textures. While she stays close to her clean, elegant, and deceptively uncomplicated vision, Victoria is upping the ante on details.
Fri 05.23
Who's checking out for the long weekend? (Both hands raised over here!) Need a great bag to take you from planes to trains to automobiles and back again? Not to mention lunches, brunches, evening barbecues, and surfside cocktails? This is it.
Thu 05.22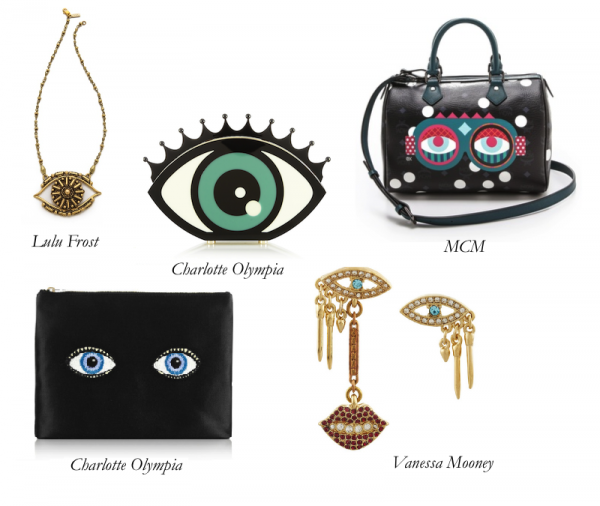 Who you lookin' at?! We began our impromptu examination of fashion's ever-blossoming love of facial features the other day, via bags inspired by our puckers. Now it's on to the magnetic eye area for a second dose of accessories that merge abstract art with cult horror film themes. The result? Jeepers creepers!