Clutch
Wed 01.21
What a way to start the year! We know they can't all be winners, so it's only normal that some bags beg the question: Where do we draw the line of bad taste?
Fri 01.16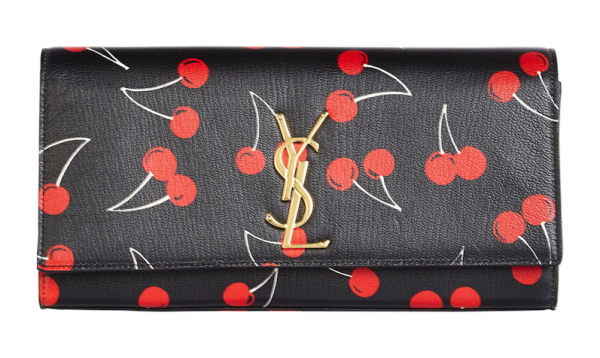 So this was originally going to be a Snob or Slob post, but I'm just going to assert myself and give it big, huge Slob.
Thu 01.15
I am so loving Nina Ricci's current bag renaissance. My little baby Marche is so cute and perfect for day and night, and it's quite liberating to being able to pack more than just the basics when going out at night. This shoulder style, which easily converts into an oversized clutch, happens to be just as good.
Mon 01.12
As a petite woman I was always told to stay away from certain prints, broad horizontal stripes being one pattern at the top of that list. But I have found that as long as the fit is correct, one can wear anything. Especially when it's a print you love.
Fri 01.09
2015 may have just begun, but I already spot some bags bound to rule the year and I can't wait a second longer to invest. If I had to sum it up: Simple staples with elements of excitement, like shoulder bags in psychedelic chevron or old-school acrylic clutches in pearlescent blood red. Last year was all […]
Fri 01.09
Not all dots are created equal. Harsh as it may sound, some polka dots are simply way better than others. I always love a good spotty-dotty print, but when the pattern is elevated thanks to some artistic abstraction, a harmonious blending of multiple prints, or an altogether unexpected feel, it's enough to make me crave the classic motif all over again.
Thu 01.08
Wear your red with pride! Fashion's most powerful color makes for a great way to instantly energize your new year, and it also makes for the perfect foil to this season's pale grays and assorted neutrals.
Wed 01.07
What's inspiring the hottest graphics of the season? It's none other than tie-dye in a full spectrum of variations, from the artful and abstract to distinctly deliberate patterns. Bring the beloved, nostalgic summer motif into winter right now to create an unexpected mood. You'll be surprised at how effortlessly it blends with your wardrobe.