Clutch
Thu 03.06
I have complained that Anya Hindmarch veered too far off into Novelty Land with her Capri Sun-lookalike foil-pouch clutch, but her sense of adventure isn't all bad. Actually, she's proven she has a real sense of savvy and even outright originality for the spring season.
Wed 03.05
…And tulips and daisies and lilies. Some people say the first day of spring is March 21st (and technically, they are right). Others say it's when new buds have returned to the trees. But I say it's when a fresh crop of blossoms hits the shelves by way of my favorite accessory.
Tue 03.04
I say this with confidence: When it comes to mastery of the craft and virtuosity of divine execution, Maria Grazia and Pierpaolo are unparalleled. In a most emotional Fall 2014 show, the pair made their inspiration felt by each and every onlooker: unconventional women deeply rooted in a moment of change.
Tue 03.04
Fall 2014 marked a most beautiful show from the duo – and one of Viktor Horsting's and Rolf Snoeren's most wearable to date! Last season's flirty schoolgirl-inspired collection gave way to a more somber, studied Fall.
Fri 02.28
What is the essence of the Nina Ricci woman? That's the question Peter Copping explored at his show at the Jardin yesterday, and the answer he reaped was a most satisfying one. Not that we didn't have more than a hint already.
Thu 02.27
Did anyone else just catch that balmy breeze in the air? What a delightfully fresh summer bag! Sometimes a bag is all it takes to make you feel like a new season is finally in effect, and for me, Viktor & Rolf's eyelet-inspired creation is it.
Wed 02.26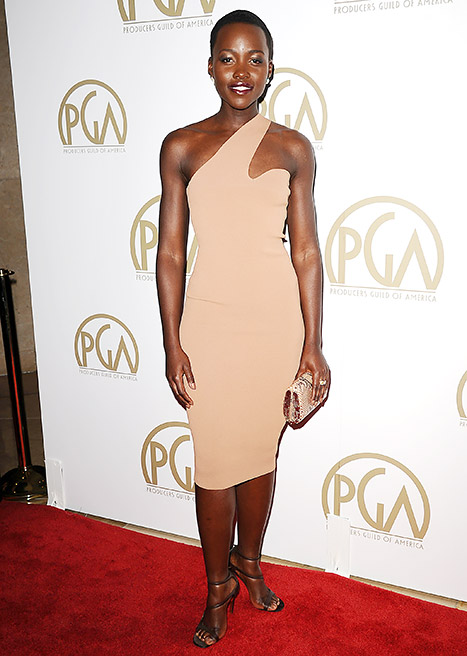 Check out my Oscar predictions in US Weekly! From it girl Lupita Nyong'o to veteran Cate the Great, the nominees are sure to be carrying clutches as award-worthy as they are, and I have just the right ones in mind. While the dress steals most of the attention on the red carpet, let's not forget the bag can make or break a leading look. See my picks here…
Tue 02.25
Why carry a regular bag when you could carry a little piece of art? That's how I feel every time I'm clutching one of Urania Gazelli's delectable plexiglass minaudières. Greek designer Rania Giourmetaki continues to delight for Spring 2014 with transparent fluorescents, florals (arguably harder to pull off on a plexi clutch than on an embroidered or appliquéd bag), and of course, more games.