Clutch
Thu 12.18
Not sure what to get the Zooey Deschanel in your life? Whimsy-infused clutches make cute gifts for girls with the personalities to match, and some are even marked down right now (no real surprise there)! On the other hand, there are bags that require investments so steep they take the fun out of it…
Mon 12.15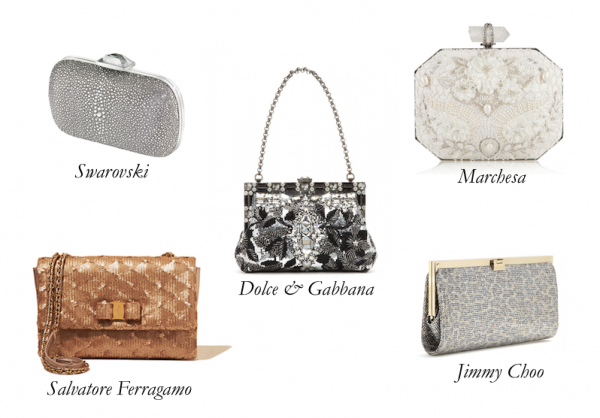 The Chinese aren't ones to skimp when it comes to celebrations. They ring in every new year with explosive firecrackers and countless sparklers. That's why I'm encouraging you to close off the Year of the Horse with sparkle and shine!
Mon 12.15
Valentine's Day must be coming early this year. How else can you explain the sudden influx of bags that are wearing the symbol of love loud and proud? Cute and quintessential, hearts never go out of style, and they will just about always make you happy.
Fri 12.12
In a pre-show interview, the designing force behind the House of Valentino told me white is the color of Haute Couture. Pure, unadulterated, clean, and effortlessly distinctive, the shade's power lies in its uncorrupted connotation and lack of pretense.
Fri 12.12
Do you ever feel like you're being watched? Maybe it's because there are suddenly too many bags to count out there with eyes of their own! From the subtle and sophisticated to the unapologetically campy, I've narrowed it down to just five gaze-worthy bags. But even with five, I can promise you'll still get an eyeful.
Thu 12.11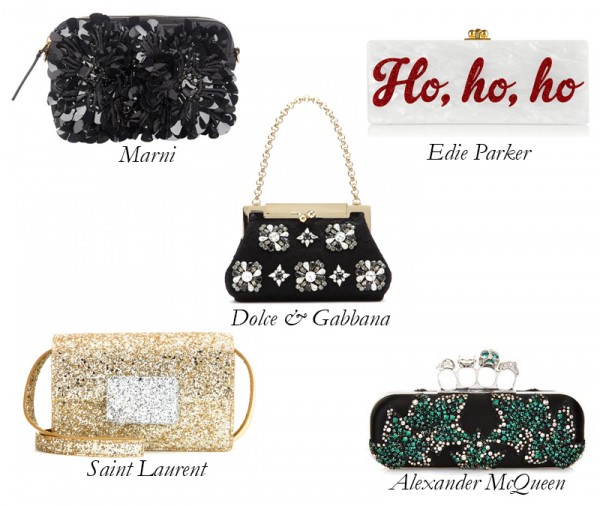 Maybe it's just the holiday spirit taking over my senses, but suddenly I'm seeing a whole brigade of bags that could double as festive decorations for your Christmas tree. From clusters of beads and jewels to fanciful adornments to glitter galore to in-your-face lettering, forget the strung bright lights…
Thu 12.11
ring on the beach! Or the jungle. Or the wallpaper of famed New York City restaurant Indochine, for that matter. Whatever the reference this motif brings to mind, fresh foliage-print bags are making for a truly tropical take on resort. Bring them out now, sunny holiday or not, to take yourself out of the current season, so to speak.
Mon 12.08
Wow! Here's to even more art as bag and bag as art. In celebration of Art Basel, exotic-skin mix-master Adriana Castro has applied the fierce talent and unique eye of acclaimed Spanish Pop artist Antonio De Felipe, whose work the designer fell for during one of her trips to Spain.
Fri 12.05
Do you ever get the feeling that your bag wishes it was something else? Lately, I've noticed a number of clutches that seem to have minds of their own. As if they are not completely content to be themselves. I don't know about you, but I appreciate a bag that doesn't fantasize about being another object entirely.