Clutch
Wed 11.26
Hungry? Wear your lunch on your arm. Or even better, your favorite snack. The latest crop of kitschy-fun bags is setting out to make your mouth water. While most aren't exactly appetizing, they do make for cute statement pieces that are well worth a giggle. So lighten up, eat up, and have some fun with this food for thought!
Mon 11.24
I recently attended the Katy Perry concert with my 10-year-old. Despite being the oldest person there amongst screaming preteens, I had the best bag in the whole place– one that left me hands-free to eat my cotton candy with one hand, while pumping my fist in beat with the other. In the spirit of being unencumbered and embracing the music, here are the top bags for concerts!
Tue 11.18
Forget trendy black and white for a minute. There's nothing more luxurious – or timeless – than the juxtaposition of perennially chic black against rich, melting gold. It's just the kind of decadence you want to celebrate around the holidays, when sequins, oversized jewels, and general excess are at their height.
Fri 11.14
Who else would come up with such a shape, let alone get away with it? Outside-the-box design is what we've come to expect from Maison Martin Margiela, but we can't take that for granted…
Wed 11.12
This clutch may not seem like much, and it might give you the first impression that it's masculine or even a downright man bag. But in person, it possesses a kind of elegance that photos just can't do justice.
Tue 11.11
Fur bags may not keep us warm like our coats and vests do, but there's something special about them. Much like pumpkin spice lattes (and pumpkin anything, really), these are luxuries best enjoyed during a certain time of year – and that time is now.
Fri 11.07
Who says winter means you've got to ditch bright colors? You don't have to abandon the fun neon trend just because temperatures have dropped. The '80s girl in me wants it all year long!
Thu 11.06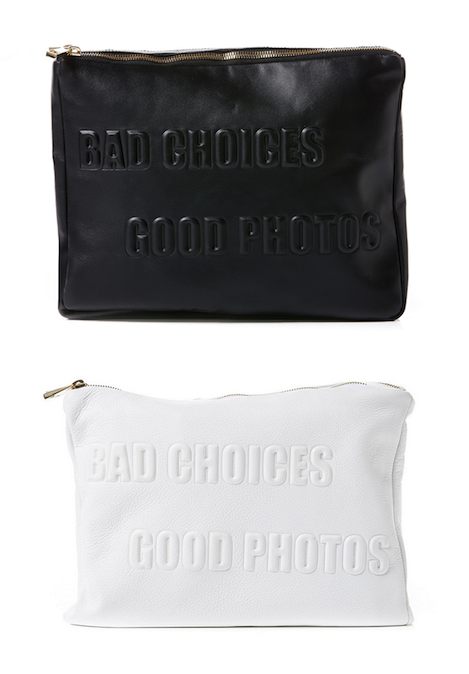 In the era of social media, when selfies are the number-one Instagram shot of choice and those with the most Twitter followers reign supreme, just about everything is documented…