Clutch
Thu 04.17
Last year we had the black and white trend, and this year, things are taking a darker turn – in a good way! I'm obsessing over pastels right now just as much as the next girl, but there's nothing like a bag you can carry year-round.
Tue 04.15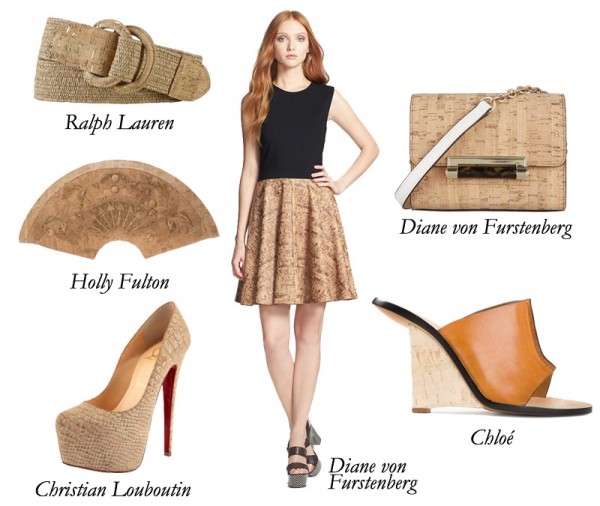 Who knew cork could be so versatile? This season marks a major comeback for the impermeable, buoyant material.
Mon 04.14
The best prize at last night's MTV Movie Awards came from none other than Narciso Rodriguez. In line with Jess' eco-friendly empire, he made this black, crocheted clutch from aluminum soda bottle tops and named the bag after her! It's no wonder why this woman would inspire designers – she's a perpetually stylish muse.
Wed 04.09
Nobody rocks a crossbody like SJP! The busy mom of three walks her kids to school and gets her own groceries so she knows all the best hands-free bags out there, and her latest find is just as stunning as it is functional – the Elisabeth Weinstock United States crossbody.
Mon 04.07
Well, hello, Monday! Nothing beats the blues (and this never-ending winter) like a beautiful bag, and this Nina Ricci clutch trumps all the other cobalt, indigo, azure, navy, and true blue pick-me-ups I've seen in some time. From the shape to the shade, Nina Ricci hits all the right notes with their oversized clutch in the perfect hue of French blue.
Fri 04.04
Some weekends call for a clutch you don't have to overthink. You know those weekends when you're going out to a festive dinner or boozy brunch with a big group and you don't want to worry about someone spilling Pinot Noir or a Bloody Mary when you set your precious bag on the table.
Fri 04.04
Graphic black and white was last year's biggest spring trend. Actually, it was probably the biggest trend of the year, one that has stuck around and likely won't go anywhere too soon. Because really, when is the classic duo not in style?
Mon 03.31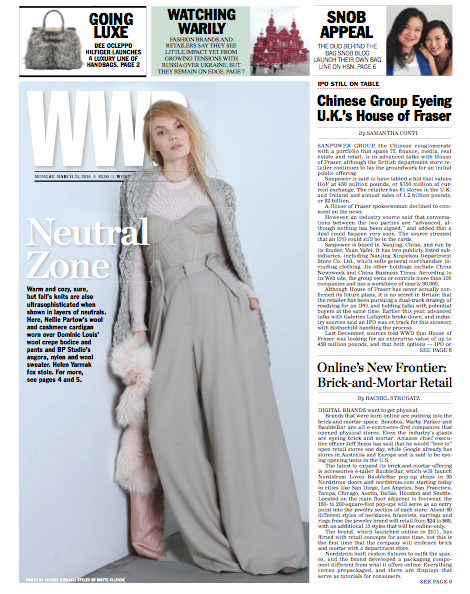 Our heartfelt gratitude goes out to Women's Wear Daily for making the launch of our Snob Essentials bag line today's front-page news! As the name suggests, we have covered all the bag essentials a Snob needs, from clutches to backpacks to everyday totes. Using vegan leathers, we've designed the whole line within an affordable price range ($68 to $128) without sacrificing quality.