Convertible
Fri 07.19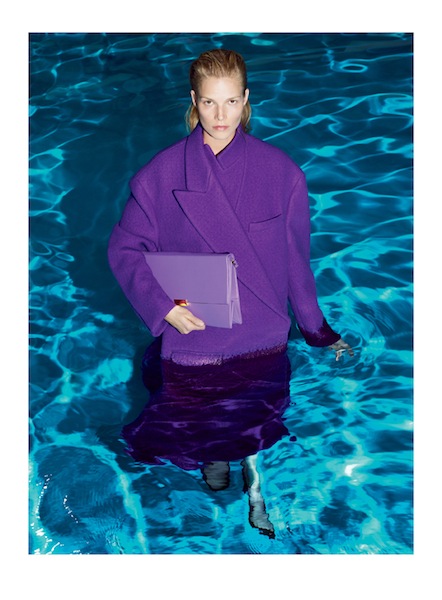 Ahhh, I love Stella McCartney! It's guilt-free shopping in so many ways from that fact that it's all undeniably chic down to her use of biodegradable materials. Her new Winter campaign will be unveiled in the September issues of all our favorite glossies, but here's a sneak peek for Bag Snob readers.
Tue 07.02
As a regular bag, I wouldn't use this. But as a carry-on, gym duffel, or overnighter, it's perfect. Especially because it has a detachable shoulder strap, which makes for hands-free travel, wherever you go.
Wed 06.26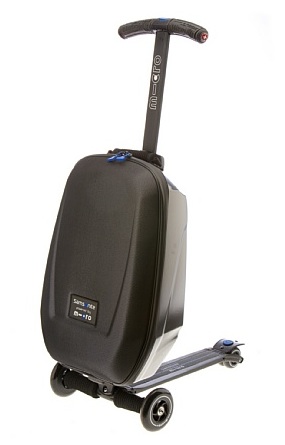 With all of the traveling I'll be doing this summer, nothing would be better for my feet, busy schedule, and general sanity than a scooter suitcase. To think there was once a time when I thought adding wheels onto luggage was the greatest invention ever! Micro takes it up a notch by combining their scooter with Samsonite's quality hard-shell case.
Thu 06.13
I just landed in Florence, so my mind is focused on all things travel! It's hard to pare down your suitcase (I have three with me and had a nightmare the night before flying that Kelly and Rich left me on the curb with it all 'cuz it wouldn't fit in our car!) – I'd rather just make sure everything's organized. That's where Flight 001 comes in…
Mon 04.01
There was once a time when people carried actual gym bags to the gym, instead of their leather totes. Granted, I don't go to the gym very often, but when I do, I actually work out so I want a bag that's functional. I don't carry my crocodile Birkins into the locker room like some […]
Tue 01.29
Belstaff is my current obsession (and I'll admit it was initially fueled by those smoldering Ewan McGregor ads). The ability to take tire tread and large buckled straps and create such ladylike bags is just a testament to the brand's brilliant reinvention. As Jessica Chastain shows with her flawlessly-coiffed locks, you don't have to be […]
Wed 01.23
What began as curiosity has turned into obsession. Linen and exotics are an unusual combination, but I ultimately feel that it was really smart to use python on the flap of this thin Narciso Rodriguez ($1,700). You get the sense of a true exotic without the high price, and the matte black texture is absolutely […]
Thu 11.15
I love Cate Blanchett in my new fave Belstaff!!! The all-weather jacket brand's recent foray into bags has not gone unnoticed by Cate and with her star power, I'm sure the Dorchester bag will soon find even more devotees. An easy, fold-over tote that can quickly convert with a shoulder strap, the tote is perfect […]