Convertible
At first glance, I quite liked this bag. How perfect for summer, I thought. The structure, polished lock, and rolled leather top handle add sophistication to seasonal favorite rattan. It's not some slouchy straw bag you'll take to the beach, but it does evoke the look and feel of summer that we all love.
My favorite dressmaker may just become my favorite bag maker yet. Watch this video I made backstage of the Classico bag. The man is pushing envelopes, literally. These envelope-style bags constructed of origami folds (fastened by a single magnet) allow you to play with and change up the flap of the bag at your whim.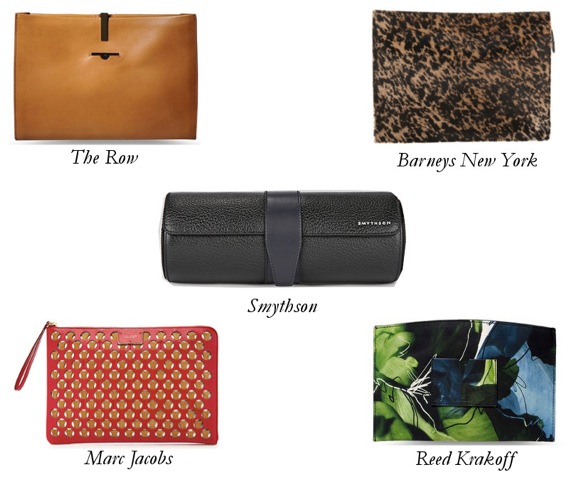 Bags are the only accessories that can truly multitask (other than shoes, which make for pretty handy bug exterminators when the occasion arises). The oversize pouch is the "it" clutch if there was ever such a thing, which is exciting because that allows you to justify investing in a luxe laptop case (finally!).
From the low to the high, you absolutely must get a backpack if you don't already have one. But there's one major rule that comes with the territory: you must steer clear of looking like a schoolgirl (unless, of course, you're trying to look like a schoolgirl, but that's a story for a different day).
What do you think? Best diaper bag ever? I'd say so – it even makes me want to have another baby! Soft black leather with a texture-blocked gunmetal python and lizard flap doesn't exactly scream diaper bag, which is pretty incredible because how often do you see a chic baby bag?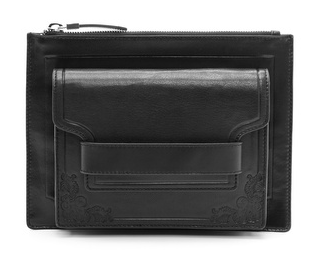 This is one of those uniquely subtle bags that could be the work of a new and still-unknown designer – or the creation of one of your favorite design house's chic little sister. Don't let the good looks of McQ Alexander McQueen's black leather clutch fool you: this one's all about function (but obviously not without style and edge).
It's time to gear up for battle, and by battle I mean Black Friday (and all the sale days preceding, as it seems they're earlier and earlier every year!) and by gear I mean a belt bag. It may seem crazy to suggest buying a bag in order to go buy other things, but it's better to be hands-free so that you can shop in top form.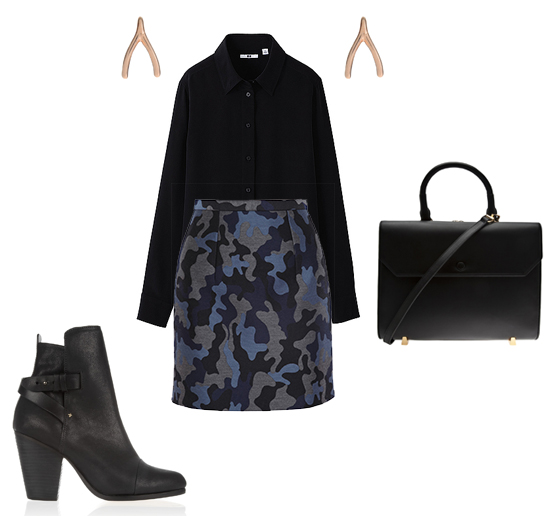 Walking around the NYU campus provides you with a lot of hilarious, insightful, or plain quintessential college conversations. Lately though, internships and jobs have been a popular topic – and more importantly, what to wear to an interview.
I love saddle bags, but I still have yet to find a version that actually reflects the easy, graceful lines of a beautifully made horse saddle. For me, there is nothing more effortlessly chic than the breezy spirit of a saddle bag.