Convertible
Sometimes my relationships with brands are like my most volatile relationships in life. What I love most about Maison Martin Margiela is one minute I'm hating on them, and the next I'm back in love.
When designer Emilia Wickstead needed accessories to accent her Spring 2014 runway creations for London Fashion Week, she knew just which luxe bag was right for the job – Mark Cross' Grace Box. Only one bag, you say? That's all you need when it comes in a rainbow's worth of hues!
While Sarah Jessica Parker may not be known for her sensible fashion sense, trust me – she appreciates practicality as much as the next working mom. Want proof? Just take a peek at her Elisabeth Weinstock crossbody! Yes, it's anaconda, and yes, it's been painted electric blue, but at its heart, this is a bag of convenience – the Tokyo pulls double duty just like SJP
This may not be fun Marni, but the brand's serious side is just as desirable (and even more wearable). A structured tote like this is perfect for everyday wear, and still oozes personality from its bi-color combo to its removable straps. The bag updates the black and white look with tan piping, softening the style to ensure maximum versatility even once the graphic trend passes.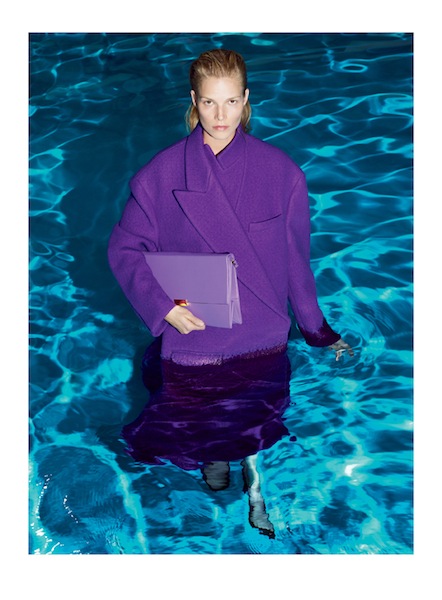 Ahhh, I love Stella McCartney! It's guilt-free shopping in so many ways from that fact that it's all undeniably chic down to her use of biodegradable materials. Her new Winter campaign will be unveiled in the September issues of all our favorite glossies, but here's a sneak peek for Bag Snob readers.
As a regular bag, I wouldn't use this. But as a carry-on, gym duffel, or overnighter, it's perfect. Especially because it has a detachable shoulder strap, which makes for hands-free travel, wherever you go.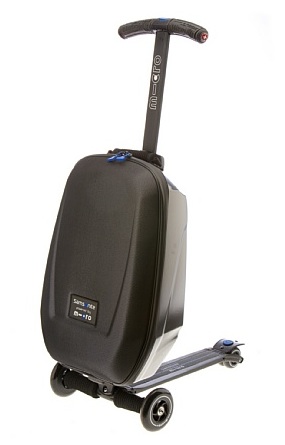 With all of the traveling I'll be doing this summer, nothing would be better for my feet, busy schedule, and general sanity than a scooter suitcase. To think there was once a time when I thought adding wheels onto luggage was the greatest invention ever! Micro takes it up a notch by combining their scooter with Samsonite's quality hard-shell case.
I just landed in Florence, so my mind is focused on all things travel! It's hard to pare down your suitcase (I have three with me and had a nightmare the night before flying that Kelly and Rich left me on the curb with it all 'cuz it wouldn't fit in our car!) – I'd rather just make sure everything's organized. That's where Flight 001 comes in…