Couture Snob
Fri 02.28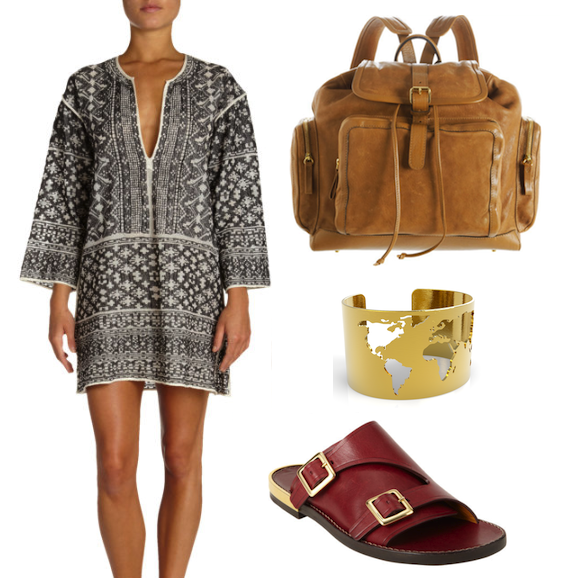 I just landed in Paris yesterday for another pavement-pounding Fashion Week, which got me thinking of how best to dress when you're out globetrotting. It has to fall somewhere between worldly and sensible (granted, that's a word rarely uttered along the front rows of any runway). What's your secret to traveling in style?
Mon 02.24
Haven't had a chance to pick up the March issue of Harper's Bazaar yet? Check out all of Tina's top picks here!
Wed 02.19
At 40 years old, Kate Moss still is the world's reigning queen of style for me. Forget pubescent girls, of-the-moment amateurs, and so-called street style stars…What exactly does that term mean, anyway? Getting dressed up just to roam the streets during Fashion Week with no purpose other than the hope of getting your photo snapped?!
Tue 02.18
Fall 2014 heralds a distinctively glam collection from fashion's reigning (and unofficial) King of Clean. Pristine sweeps of straps, as exhibited on the hyper-sleek, badass pumps, and crisp, uncluttered panels of high-shine beading in platinum and gunmetal, as seen on the shell tops and tank dresses, make for fuss-free cocktail ease.
Mon 02.17
…well, florals at least! Spring is here and with that always blossoms a royal garden's worth of prints and appliqués. This season's are some of the best yet from Givenchy's dark, romantic roses to Kotur's girly, pink petals. Yes, right now it is okay and even desirable to wear your mother's sheets. When done right, the look isn't old lady-ish in the least.
Fri 02.14
Inspired by the geometric color-play of the Ballet Ruses, the J. Mendel Fall 2014 collection came forth, from start to finish, with uncommon creations that ooze luxury and desirability in the truest sense of the words.
Fri 02.14
Have you picked up the March issue of Harper's Bazaar? If not, it's time to get to the newsstand now! Our very own Tina is featured in the glossy's pages, detailing her top beauty, culture, and fashion picks including everything from signature scents to the greatest artists to – you guessed it – bags! What do you think of her must-haves?
Tue 02.11
In the tenth year of her namesake brand, the always-wearable and ever-relatable Tory Burch gives us another collection of staples. She's also achieved a slice of global domination, what with over a 100 boutiques and an instantly recognizable logo. Luckily, the trademark was nowhere to be found on this runway.
Tue 02.11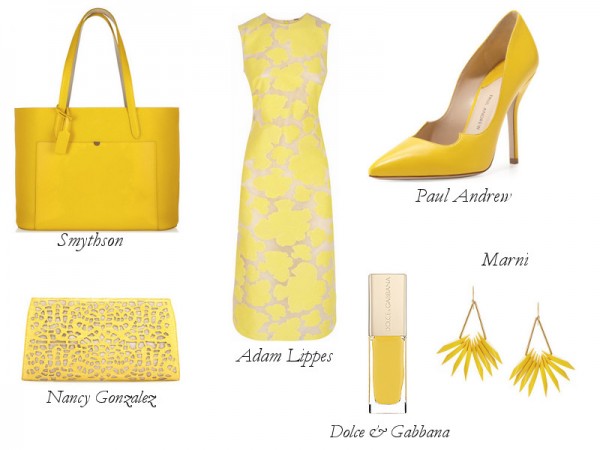 I'm wrapped up in fall thanks to NYFW, but let's not jump the gun too soon. Now is the time to enjoy all of those soft, springtime hues, and this year my favorite is yellow! Sometimes sallow, sometimes mellow, but here it's vibrant and full of life.