Designer Pers. Appear.
Wed 03.26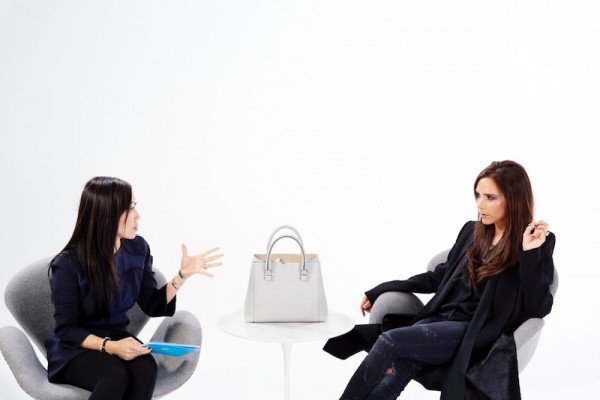 I love nothing more than girl talk, especially when the girl I'm talking to is Victoria Beckham! In our exclusive Skype GVC series interview, she dished on everything from her love of New York City to the newest accessory from her line – the absolutely adorable and highly functional Quincy, named after VB's very lucky niece.
Sun 02.09
Stuart Vever's first collection for Coach is completely straightforward for those worried that the brand's typicalicon customer wouldn't get it. Americana idealized and suburbian Oregon track homes in the fall serve as inspiration for a utilitarian collection that purposely lacks polish, but instead is infused with charm. Colors are literal fall foliage of ochre and auburn.
Thu 01.16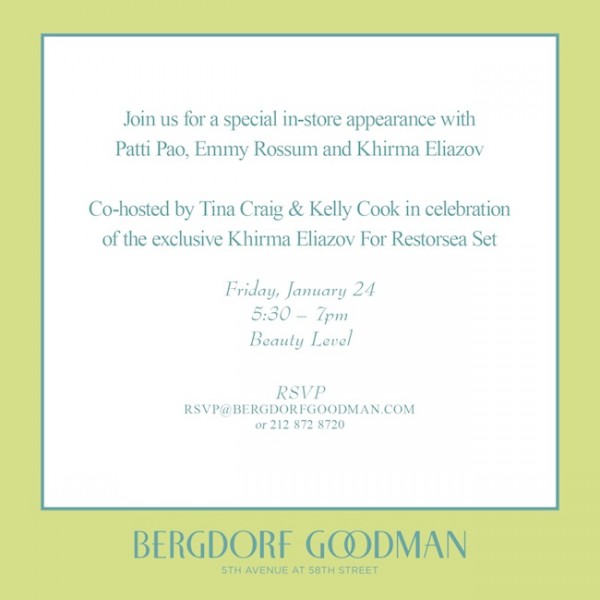 I hope you don't have plans next Friday evening because Kelly and I will be co-hosting an event at Bergdorf Goodman that you're not going to want to miss! The cause for celebration? Our favorite skincare line, Restorsea, has teamed up with Georgian-born accessories designer Khirma Eliazov to create an exclusive exotic pouch ($295) that is not only covetable, but full of cosmetics!
Wed 10.16
Have you met Nancy Gonzalez yet? She'll be stopping in Bergdorf Goodmanicon this Thursday and Friday to debut a selection of Resort 2014 bags exclusive to the luxe NYC store, and you're invited! The Colombian designer is celebrating 15 years at Bergdorf's, where my love affair with her croc creations first began.
Thu 10.10
Today at 12 p.m. ET Rebecca Minkoff will make fashion history by giving us the opportunity to shop in an innovative, new way – through a Google+ Hangout! I'll be moderating as ladies from the top glossies and blogs talk trends and Rebecca's holiday picks, which you can buy as you're watching the show. RSVP and tune in here!
Fri 07.26
The inimitable Narciso Rodriguez is not only the czar of the clean line or the minimalist master who knows how to embrace a feminine curve like no other, he is also one of the most charming designers I have ever had the pleasure of meeting. Not to mention a trailblazer and record-breaker who proves that strong and steady wins the race.
Wed 03.13
The lovely Nancy and Santiago Gonzalez will be at Saks Fifth Avenue in Bal Harbour tomorrow March 14th from 3 to 5 pm! Nancy will be front and center on the floor with tons of one-of-a-kind trunk show wonders. The orange Cristina bag (named after Nancy's daughter, who will also be there!) is the most vibrant of […]
Fri 12.21
Have you been dying to see Victoria Beckham spring 2013 bags?! Here they are! Well, at least my favorite ones, which will all be available in-store at Neiman Marcus and on VictoriaBeckham.com. The luscious crocodile Victoria bag ($33,000) in vibrant sunset is at the top of my Santa wish list. But I'm also game for […]
Wed 08.29
I have a soft spot for Houston– I have never met more warm and welcoming people, anywhere in the world (except Dallas of course, I love my Texas girls!). Which is why I am so excited that my first PA as designer of the DL x Bag Snob denim collaboration is kicking off in Houston […]