Embroidered
Thu 11.14
A bag made with a haute-couture milk maid in mind? At first glance, I thought this was yet another one of Charlotte Olympia's kitschy-fun creations. But upon closer inspection, I saw it undeniably lacked the joie de vivre of her bags. Indeed, this is an Olympia of a different breed.
Tue 11.12
Most bags are purely for our own pleasure, but when we find those select few that are both beautiful and meaningful, we take even more pride in carrying them. That's exactly how I feel about sass & bide's latest offering.
Wed 10.30
I love saddle bags, but I still have yet to find a version that actually reflects the easy, graceful lines of a beautifully made horse saddle. For me, there is nothing more effortlessly chic than the breezy spirit of a saddle bag.
Sat 10.26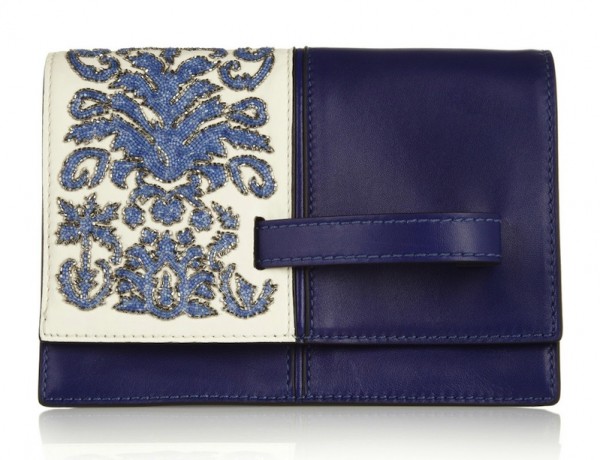 This exquisite little cocktail of leather and embroidery sold out faster than I can say Valentino Garavani. All I can do now is put it on my wish list (right at the top) and pray for it to reappear.
Mon 10.14
Art Snob Maria Brito tells us about Prada's recent collaboration with Damien Hirst. The bug-embellished bags are sure to make you squirm!