Exotics
The business of re-commerce is bigger than ever, thanks to social media and technology. With so many sites around, it's hard to navigate and zero in on the best. I recently discovered LGS in Dallas (and Chicago!), founded by two childhood friends, Brielle Buchberg and Lindsay Segal. LGS is Brie and Lindsay's joint vision: A curated designer retail experience and consignment boutique rolled into one.
If personalizing your bag felt like a new trend a year or two ago, now it's essentially a must-do. We are living in the age of the bag accessory, but not all charms are created equally. Nancy Gonzalez just gave the rest of the best a run for their Snobbiness with the their new chain charms, launching today at their Make It Yours Event at Bergdorf Goodman in New York.
I ended the most stressful New York Fashion Week (having my bag stolen and being stranded without ID and money accounted for most of the stress!) on a high note, literally. With the high-pitched sound of a pinging bell, to be exact. And another. With each chilling ping, I was blissfully liberated from the tribulations of the week and pulled further into Marc Jacobs' beautifully haunting, Tim Burton-esque world, with odes to Beetlejuice and Corpse Bride alike. Marc usually puts on a grand show: One season it was life-sized pink Barbie houses, another warranted a world premiere at the famed Ziegfeld Theater. Marc is, if nothing else, the greatest showman on earth. But he is much, much more, like one of the most creative and talented designers on the planet.
Right now, the overarching trend in bags is everything optimistic and fun. It's not the shape that makes a bag a must-have anymore. Instead of specific silhouettes, it's all about the vivacious and expressive. Think details that catch the eye for bags that are personality-driven and tell a story – so you can tell your own story with your bag. What's not to love about that?!
Featured Items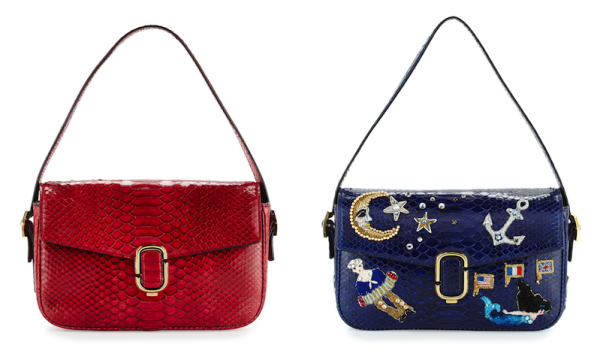 Some runway bags don't translate well to real life. But Marc Jacobs is one of the few designers who can successfully bring the dream to reality. His Spring '16 bags are just as enticing a prospect to carry all day, every day as they were when we first saw them swinging from the arms of models back in September at the Ziegfeld.
Featured Items
Stripes: No longer relegated to sports or prepsters, the fashion set has claimed them for our own. And trust we have really run with them. This season, almost every major designer has gone stripe-happy, but I can say with confidence that none have done it as well as Gucci. Can I just say Gucci, Gucci, Gucci is all I dream about? Every. Single. Day. Never would I ever think that stripes, chains, and bows could be so well-executed. But here they are, along with my other favorite stripes of the season!
Featured Items
Whether you're happily (or unhappily) single, dating, engaged, or married, there's one thing that will bind us all together this Valentine's Day: the love of bags! And if Cupid's arrow strikes just right, you might get to take home one of the best. To celebrate the holiday, Nancy Gonzalez and Snob Essentials are giving away a sweet treat in the form of this glossy pink croc saddle bag.
I've long preached the gospel of the Hermès Birkin (and all things Hermès, for that matter). During the lean real estate years, I convinced my husband that with my bags, I was liquid, whereas he owned land, an acquisition with a price that just wasn't stable.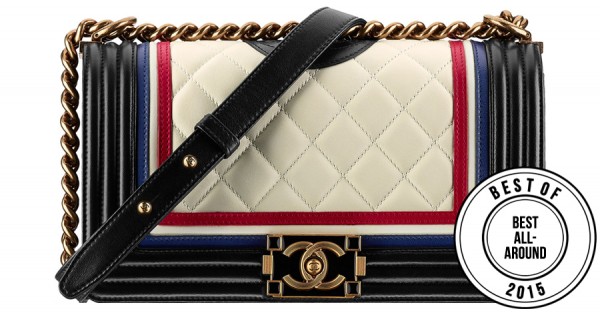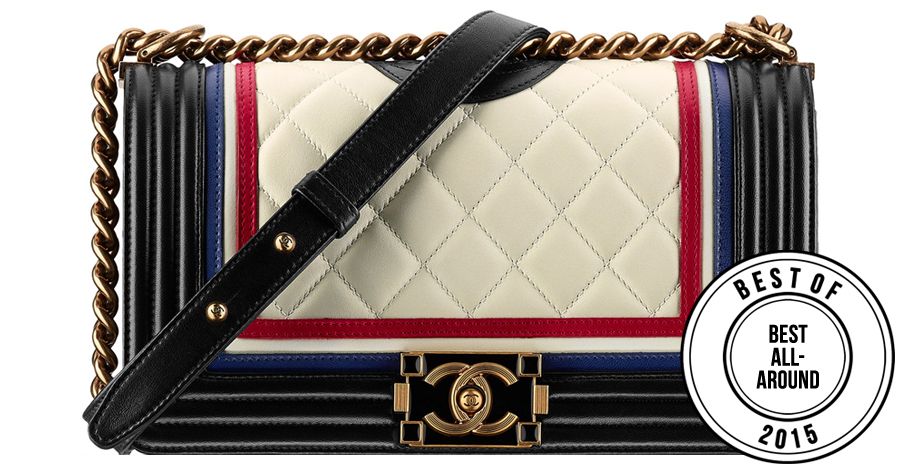 The votes are in! Scroll through to find out which designers you're awarding with the year's top honors…
Featured Items