Exotics
Mon 03.31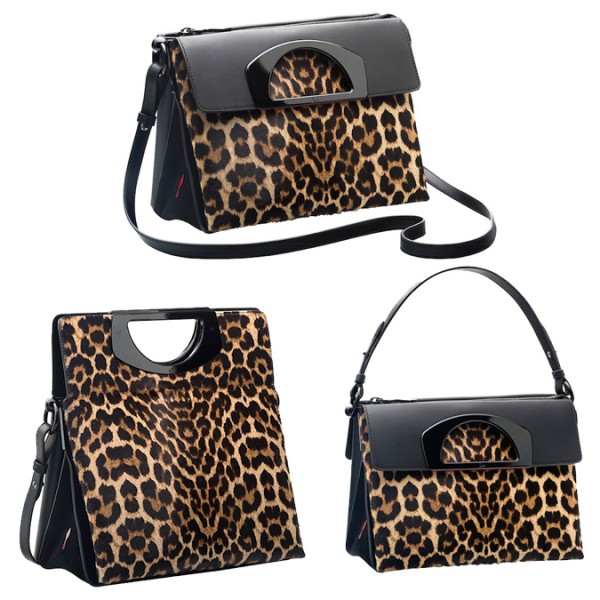 Bon voyage, studs, grommets, glitter, and heavy-metal hardware, and bonjour, clean lines, smooth metal, and pristine cutouts! From spikes to structure, I like the direction Christian Louboutin bags are headed for Fall 2014.
Fri 03.28
A single glance at this, and I'm reminded of the age-old question: form over function? The best bags encapsulate both in the right measures so you don't even have to pose the query, but then there bags of the more unusual breed that make me pause and wonder.
Fri 03.28
Here's a surefire way to make a neutral piece pop: the juicy infusion of yellow doesn't merely read like a lightning bolt on a classic deep-gray clutch, it's also exactly what the summer calls for. Mark my words: you will be amazed by how wearable and versatile bright lemon yellow is once you welcome it into your palette.
Mon 03.24
The age-old expression, "If it ain't broke, don't fix it," has never rang truer than when it comes to the iconic and famed Bottega Veneta weave. The beauty lies in the brand's unique magic: their signature intrecciato technique is instantly recognizable, no second guessing required, without a logo or nameplate to be found. Who needs it?
Fri 03.21
Maison Martin Margiela loves to fool our eyes and toy with our notions of what things should traditionally be, and here's an instance where they've been highly successful on both fronts. This super-adorable wristlet clutch is shaped like a soft sunglasses case, a silhouette you rarely – if ever – see in actual bag form.
Fri 03.21
Metallics? Hello, liquid luster! Black patent leather? Think shinier than your lip gloss. Astrakhan lamb fur? So sumptuous! And crocodile? This is as divine as exotic skin gets. Jason Wu is keeping his girls classy for Fall '14 with an insanely gorgeous bag collection set strictly in neutral tones.
Wed 03.19
Not having a Rag & Bone moment yet? The Enfield will surely change your mind. This new Spring style proves the boys can do so much more than great basic tees and well-tailored blazers.
Mon 03.17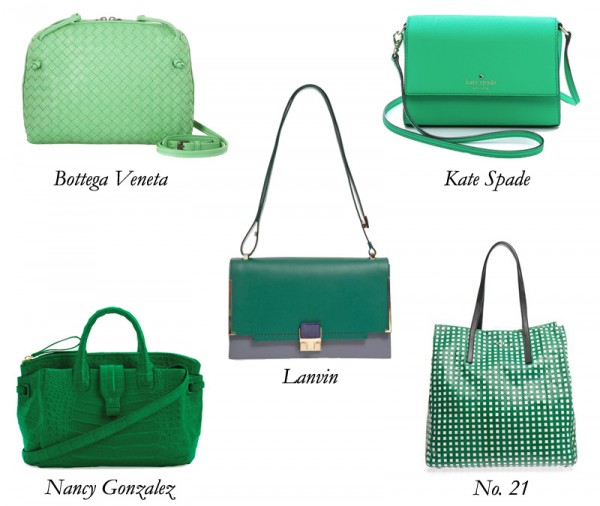 According to legend dating back to Boston in the 1700s, if leprechauns (or your prankster friends) see that you're not wearing green on March 17th, they'll pinch you! To avoid unsightly little bruises, I recommend one of the Emerald Isle-hued options below. My husband's maternal grandfather was 100% happy go lucky Irish, and his spirit has me in the mood to celebrate.