Exotics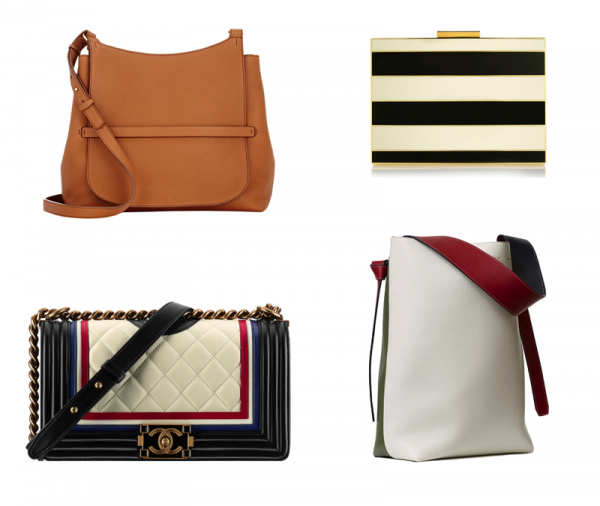 With 2015 comfortably behind us, we're looking forward towards a fresh year, at least for the most part. As awards season quickly approaches, it's time we take stock of the best, worst, and most memorable bags of the past year. Make your voice heard, and vote from now until Sunday, January 10th! The winners will be announced on Monday, January 11th. The fate of the brands is in your hands, perhaps literally.
Featured Items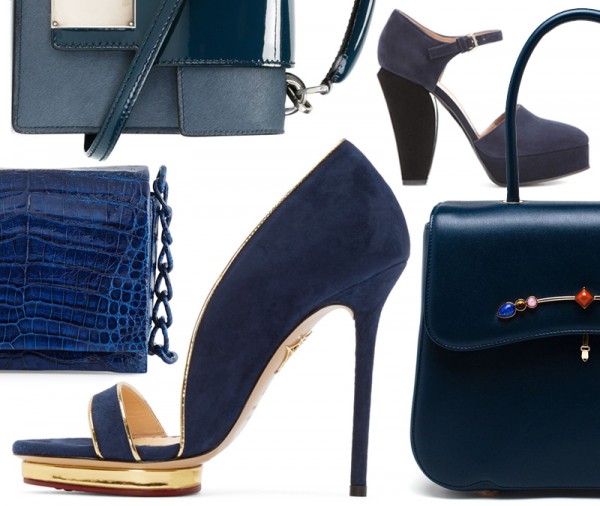 The word "blue" has gotten a bad rap in modern times, particularly in American culture. Blue Christmas, the Monday blues, singing the blues, heck, blue balls…I could go on until I'm blue in the face! In reality, blue is the most uplifting color of all. Just look to the sky on a bright, sunny day. It's an instant mood-enhancer, just like crystal-clear blue water.
Featured Items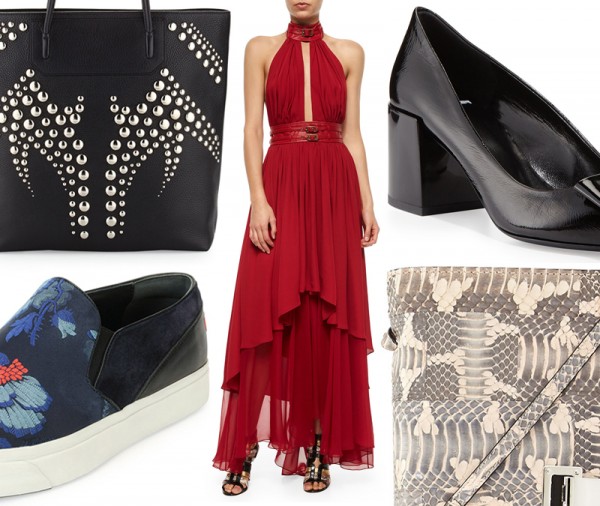 Call it the holiday spirit of giving (or receiving), but we can't get enough of the current sales! And the latest certainly don't disappoint. Now through Friday the 11th at Neiman Marcus and Saturday the 12th at Bergdorf Goodman, get an additional 20% off already reduced merchandise, including these highly giftable finds and this stunning party dress…
Featured Items
Unless Santa is planning on being very good to you this year, there are just some bags so extravagant and so expensive that all we can do is sit and wonder at their beauty (and their attached price tags). These are those perfectly-crafted creations…
Featured Items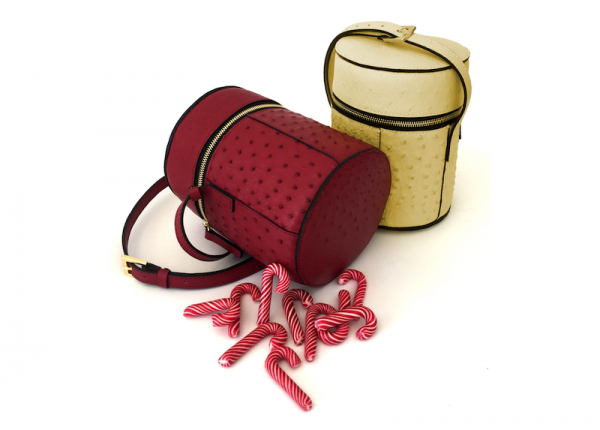 They say that it's better to give than to receive. While this is certainly true, the best case scenario involves both gifting and receiving, and since we at Snob Essentials aim to please, we're partnered with Bernice Angelique to ensure that one lucky Snob gets to do just that…
After a long day spent on a photo shoot with Barbie in Beverly Hills (Yes, it was as fun hanging out with Barbie and her friends as I always imagined it would be!), I treated myself to a quick stop at Barney's winter sale. From knee-high Givenchy boots and towering Alaïa platforms to The Row satchels and my favorite Nina Ricci Marche bag, it felt like an embarrassment of riches – and I was ready to indulge.
Featured Items
Each and every week doesn't start with a bang. Sometimes you get the luxury of easing on in, especially when it comes to weeks that end early like this one, which officially kicks off the holiday season. Speaking of luxury, these easygoing, new bags possess a different kind of luxe appeal, proving earthy embellishments with a rustic twist can be as alluring as the all-out glam stuff.
Featured Items
It is hard to resist the whiles of the supremely romantic city of Florence and the legendary artistic heritage that's so deeply embedded in its bones. As the birthplace of the Renaissance, arguably the culturally richest era in the history of time, Florence is where artists roamed and reaped divine inspiration in the process. Centuries later, everywhere you turn, history and beauty pours from the cobblestone streets and statue-studded piazzas. It's no wonder some of the best bag craftsmen in the world are found here.