Exotics
Tue 07.01
Okay, so before you go and hate on this bag, as I was prepared to do upon first glance, take a closer look: "Hidden-TF" is the crossbody's official name. Meaning, you, the wearer, have the option to hide the purposefully blatant initialized logo, or you can show off your dedication to Mr. Ford to all your friends.
Mon 06.30

I cannot get enough of Chloé bags lately! The current object of my desire is the Camille crossbody bag: an absolutely adorable mini-bucket bag laden with some serious hardware.
Wed 06.25
They're grrreat…?! Fashion has officially gone lowbrow, and we're hitting new levels of irony. From the fast-food drive-through to the supermarket, think cheap, suburban Americana for a high price.
Mon 06.23
Last week I appeared on Good Morning Texas to talk packing tips. The less you have to lug around when traveling, the better, but you also want to bring everything you need. With a few special tricks and some organizers, you can fit everything and maybe even have room left over for some shopping!
Fri 06.20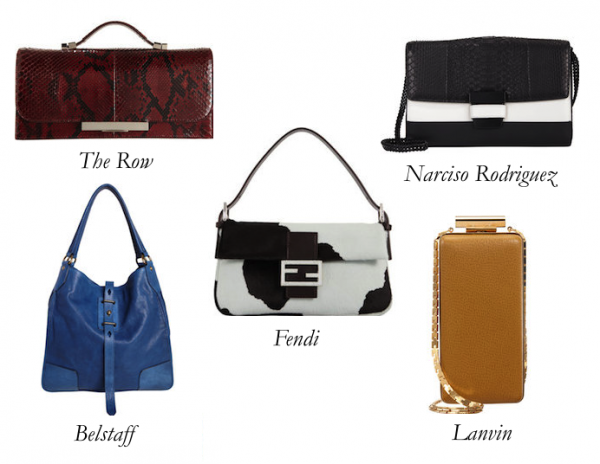 Barneys sales are the best, hands down. Shop with these bags in mind to get the most bang out of your sale buck.
Fri 06.20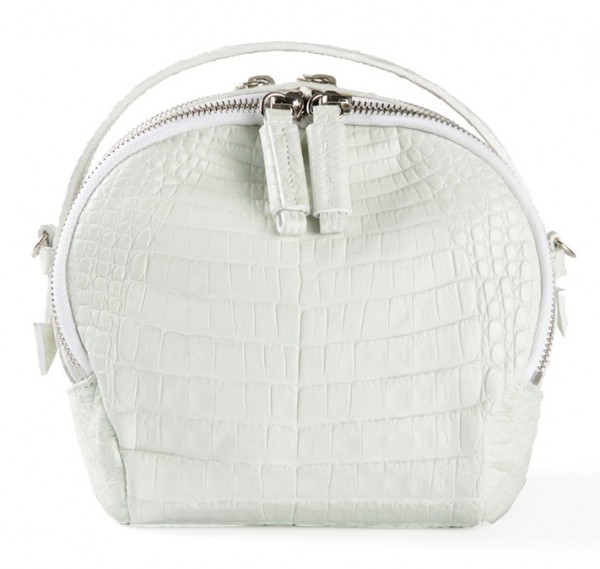 The petite little shape of this Alexa Wagner handbag makes it the most adorable thing I've ever seen. But for a novelty piece, I don't need it to come in crocodile. Let me rephrase that, rather: I don't want to pay the high price of croc for a fun, lighthearted bag that clearly doesn't warrant an investment-level price tag.
Wed 06.18
Back in 2008, painter Hanneli Rupert launched what is now seen as one of Africa's first luxury bag brands – Okapi.
Wed 06.18
Count on Bottega Veneta to constantly devise different and exciting ways to inject energy into their quintessential trademarks. This time, a classic Bottega style is renewed with the application of taupe-gray ayers in their signature intrecciato.
Mon 06.16
While Zagliani doesn't always create the biggest stir with their impeccable, handmade creations, their exotic skins are supreme and the house is about as Italian as a centuries-old piazza. So I'm not entirely surprised they've managed to finesse the ever-tricky bucket bag.