Exotics
Mon 03.10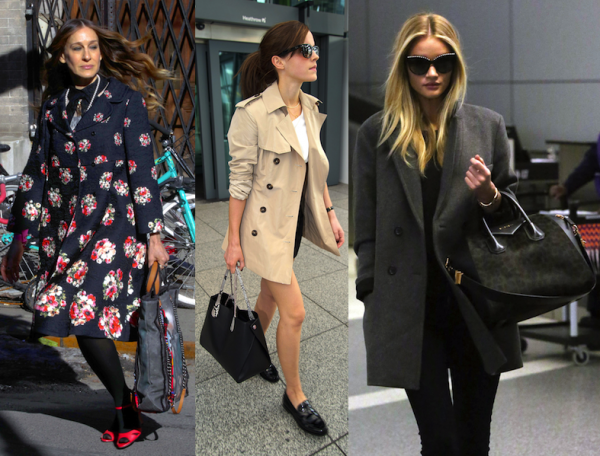 I bought four totes while I was at Paris Fashion Week. I'm an avid mini bag fan, but once I realized that I couldn't even fit so much as an invitation in, the hunt for the perfect tote began. Who better for inspiration than some of the most fashionable women in the world? Take Emma Watson's Spring 2014 Dior Addict – the look is classic with a twist, courtesy of python straps.
Thu 03.06
I have complained that Anya Hindmarch veered too far off into Novelty Land with her Capri Sun-lookalike foil-pouch clutch, but her sense of adventure isn't all bad. Actually, she's proven she has a real sense of savvy and even outright originality for the spring season.
Mon 03.03
The first sunny day of the week gave way to an appropriately lighthearted mood at Chloé. The Fall 2014 Chloé girl is as breezy and effortless as ever, and more free-spirited than before. She doesn't sweat anything; her attitude is chill because she's confident in herself – and her innate sense of style, no over-the-top accessories or airbrushed face of makeup required.
Mon 03.03
Excuse me! When did Ferragamo get this good? Actually, forget good. It really doesn't get much better than this, as far as I'm concerned.
Fri 02.28
What is the essence of the Nina Ricci woman? That's the question Peter Copping explored at his show at the Jardin yesterday, and the answer he reaped was a most satisfying one. Not that we didn't have more than a hint already.
Mon 02.24
Milan Fashion Week: land of luscious leathers, sophisticated street style with an ever-outlandish twist, and where the avant-garde is sure to merge with the classic. Fall 2014 was no exception. While it was hard to narrow the list down to just three, here are my favorites from the Milan runways…
Mon 02.24
I love The Row, but I'm sorry: this clutch is ridiculous. While it's not hard to embrace the bohemian tassel-accented hobos and fringe-trimmed clutches of their current Spring '14 collection, this time, they've taken their embellishments too far.
Thu 02.20
Sometimes it's okay to play favorites – at least when bags are involved! Tell us which is your favorite this week in the poll below…
Tue 02.11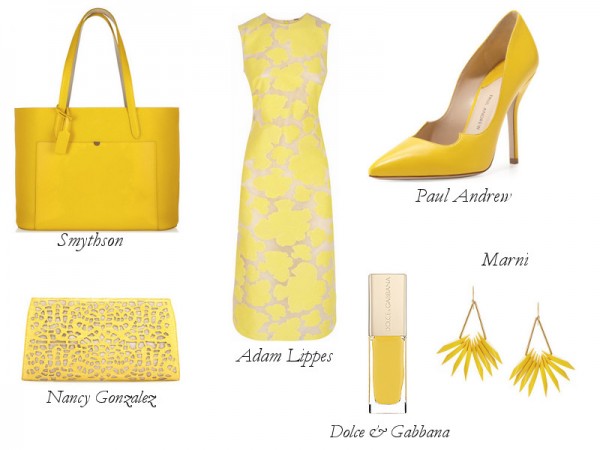 I'm wrapped up in fall thanks to NYFW, but let's not jump the gun too soon. Now is the time to enjoy all of those soft, springtime hues, and this year my favorite is yellow! Sometimes sallow, sometimes mellow, but here it's vibrant and full of life.