Exotics
Mon 02.10
I always appreciate the relaxed, zen-like environment of The Row's presentations. Walking into their venue is an instant reprieve from the chaos that abounds at other shows and on the streets. As per usual, Ashley and Mary-Kate mingled with guests while we sipped tea and noshed on croissants. A few minutes before the show, the girls disappeared backstage, and the intrigue mounted…
Fri 02.07
Who you calling ingenue? Jason Wu is proving himself to be the new master of edgy sophistication. Opening with a dark, mature, introspectively and attractively moody tone right out of the gate, his Fall 2014 collection presents a supremely modern interpretation of the femme fatale.
Wed 01.29
Although color blocking is still a big thing, it's all about texture blocking now. Adriana Castro infuses both of these concepts in this exciting daily bag of electric blue python with a natural lizard flap and pebbled leather trim. It takes an adept eye to combine so many elements into one tiny bag and keep it looking cheery and bright, instead of cluttered and bogged down.
Mon 01.27

Is it a clutch or is it a case? We officially live in the age of technology, where we're all constantly glued to our smartphones, gadgets, and gizmos. Now, thanks to Kotur's savvy sensibility, your phone can get stuck on your clutch. Literally!
Wed 01.22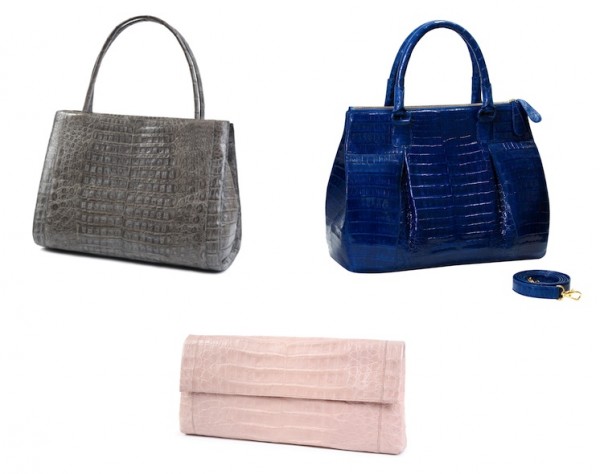 Did you ever think you would have the chance to imagine your own Nancy Gonzalez bag, and see that concept come to fruition? While I'm sadly not talking about the opportunity to work with crocodile's legendary mistress one-on-one, the dream of personalizing your own Gonzalez original just became a reality.
Wed 01.22
What do you think? Best diaper bag ever? I'd say so – it even makes me want to have another baby! Soft black leather with a texture-blocked gunmetal python and lizard flap doesn't exactly scream diaper bag, which is pretty incredible because how often do you see a chic baby bag?
Thu 01.16
I'm so completely obsessed with Jill Haber bags. Ever since I saw them last season, I can't stop buying them and I can't stop wearing them. Everywhere I go, people stop, stare, inquire, and consequently obsess along with me.
Wed 01.15
I loved Gilles Mendel's bags from the very start. I spotted J. Mendel's first-ever collection on the runway and after the show, immediately dashed backstage for a close inspection (naturally, it didn't disappoint). Trust my love isn't waning now.
Fri 01.10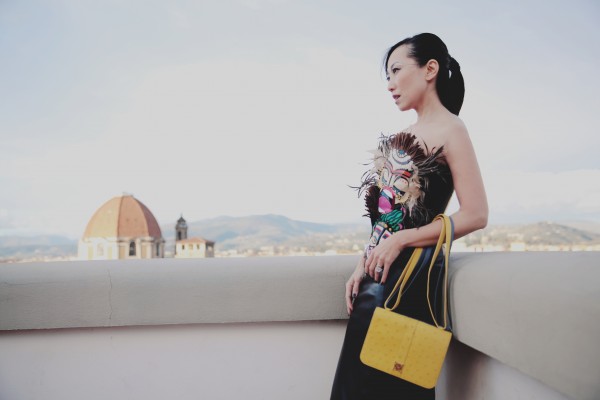 After styling a dynamic duo of models for Luisa via Roma's epic Firenze4Ever event, it was on to the next shoot. For the first time ever, I was both stylist and model. Conceptualizing the looks and getting in front of the camera posed a new (and cold) challenge.