Exotics
Fri 12.13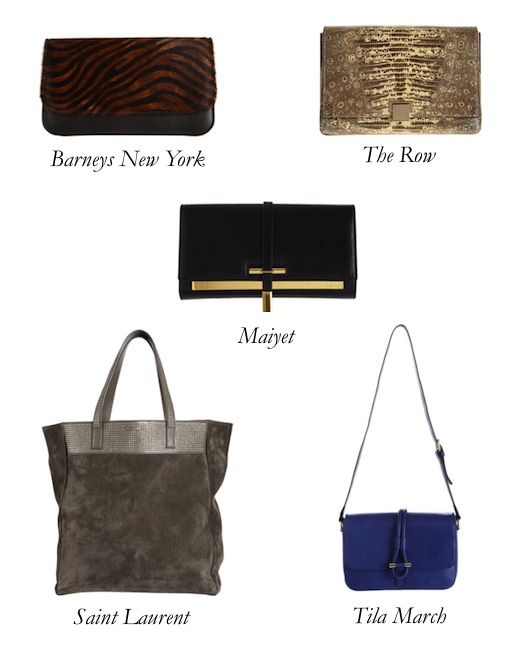 I imagine you have plans tonight, but they might need to be pushed back because Barneys is having a sale! Tons of great designers are up to 40% off, including Saint Laurent, Maiyet, and the Row. Yes, THE ROW! Need I say more??
Fri 12.13
The backpack is back! When it comes to the most innately casual of bag styles, no one can dress it up like The Row. With their latest incarnation, they have read my mind. Color-who? I am all about texture-blocking, especially when a stark, striking contrast is involved.
Tue 12.10
Have you heard? Pantone has revealed the color of the year for 2014 – radiant orchid! We already saw it on quite a few Spring 2014 runways, but before you can get your hands on those looks, I've rounded up a few to get you through winter.
Tue 12.03
Calf hair is as luxe as any skin out there – and it's the exotic you don't have to feel guilty about (unless you're an animal lover, that is). Tactile and touchable, soft but not too plush: I love the unique texture, especially as winter approaches and smooth leather and suede start to look commonplace.
Mon 12.02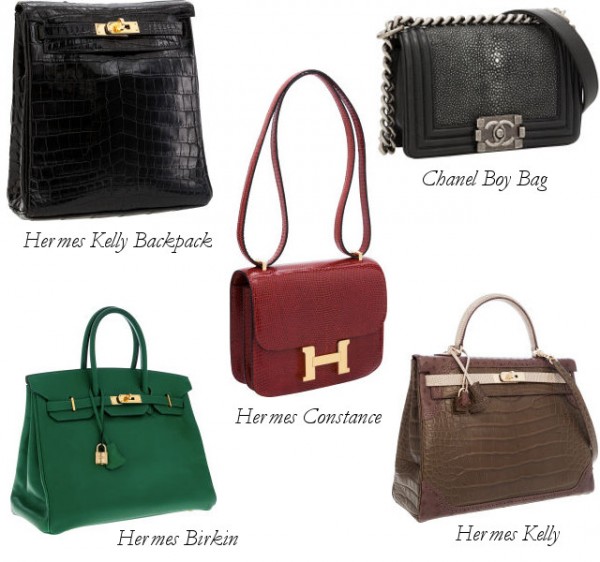 Auctions are some of the best places to find unique pieces, and Heritage Auctions, the "World's Largest Collectibles Auctioneer" has more than a few exotic, noteworthy collectibles from the likes of much-loved brands Hermès, Chanel, and Cartier. It's time to make your list for Santa – just make sure he knows the bidding ends on December 9th and 10th!
Mon 11.25
Color trends come and go, but at the end of the (increasingly short) day, there is nothing chicer than black on black. If you had any doubts about the power of monochrome ebony, look no further than Nancy Gonzalez. Her small flap shoulder bag captures the epitome of all-black appeal, in my opinion.
Wed 11.20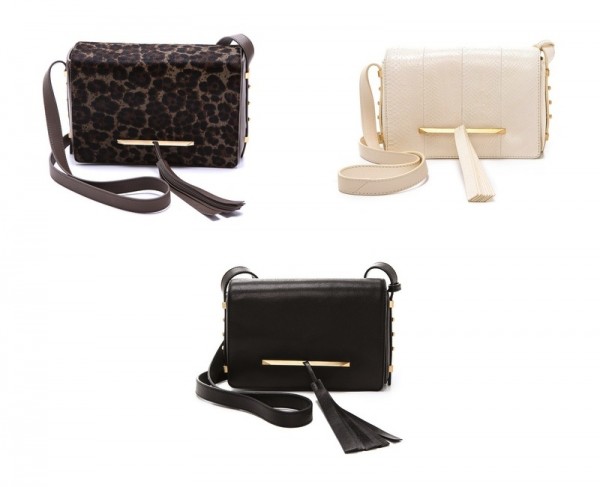 I don't need to tell you how difficult it is to find unique and stylish bags under $400. Let alone chic EXOTIC bags. Unless you're perusing The Outnet and Barneys Warehouse with Sherlock-level stealth, it's basically unheard of. Put the binoculars down: the Bo and Brigitte bags by B Brian Atwood are the answers to all your bag dreams
Wed 11.20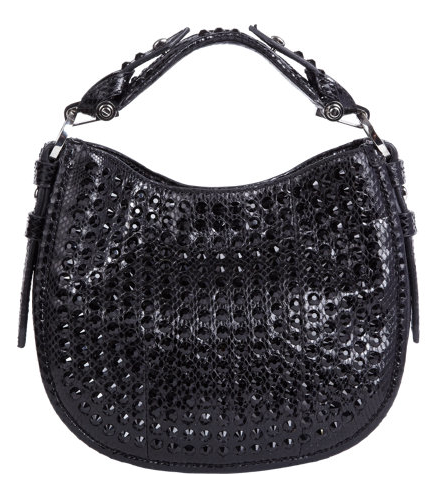 Maybe it's all that time Riccardo Tisci is spending with Kim and Kanye. Is it just me or is Givenchy looking flashier than ever these days? Not that their trademark elements are missing. A combination of hard-edges and luxurious details, this says Givenchy all the way.