Exotics
Wed 05.07
Behold: the decadent of the decadent. What could be more luxurious than a tote deeply understated in shape, set in polished crocodile? One that's deep emerald green crocodile. While everyone knows that Azzedine Alaïa knows his way around a mean laser-cut perforation, I believe sumptuous skin combined with a subtle silhouette is where he really shines.
Tue 05.06
Never have I wished more for a daughter than I have this season. If only, so she and I could wear matching mama-and-baby bags. With all the delightful minis out there, from Tod's to Saint Laurent, I'm so happy to report Dior's iconic Bar and Addict bags have joined the miniature revolution.
Mon 05.05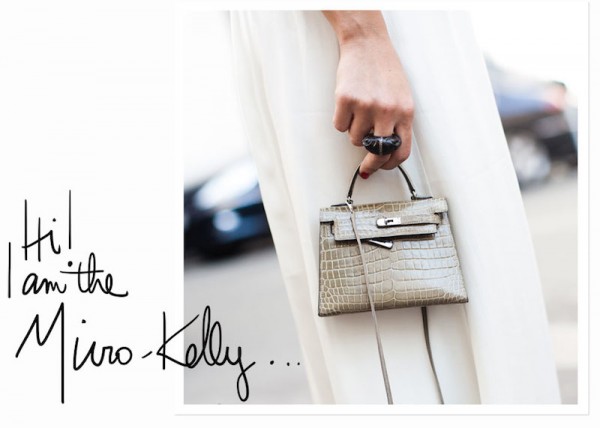 There are women who are merely front-row fixtures, and then there's Deena Aljuhani Abdulaziz. You can always count on the always-elegant Deena to raise the style bar during fashion week. The terrifyingly chic fashion entrepreneur is the owner of D'NA boutique.
Mon 05.05
I have been an active member of Overpackers Anonymous for as long as I can remember. It started at eight years old when I moved to the United States from Taiwan. The transition definitely affected my tendency to stock up—being uprooted from the only home you've ever known to a foreign country and not speaking a word of the local language is beyond traumatizing. Therefore, wherever I went, I packed everything with me.
Fri 05.02
Remember when we all gasped at Lupita N'yongo's stunning Golden Globes' gown (and pretty much every other time she appeared anywhere)? The woman behind that look – as well as those of Michelle Dockery – is Micaela Erlanger. She's the stylist to the stars – and the best-dressed ones at that!
Thu 05.01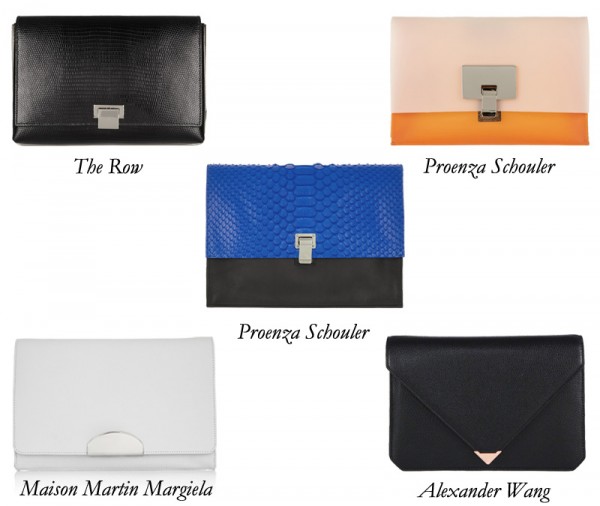 Haven't you heard? It's hip to be square. It all started with two young women who have an innate knack for knowing what's cool; I have to give props to The Row for spearheading this trend. When the Olsen duo launched their bags with their new now-iconic shape, I was instantly smitten.
Thu 05.01
It's been a little while since we've covered a Zagliani bag, and I can confidently say their new Fall 2014 collection is most definitely making me sit up and take notice once again. Recently appointed Creative Director Giorgia Scarpa (formerly of Prada and Dior), now on her third collection for the Italian luxury house, is hitting her stride. As they say, third time's a charm.
Wed 04.30
Do you have the perfect summer bag yet? The one that's perfect for running, sunning, and everything in between, as exuberant as the season itself? If you have yet to score the piece that will elevate both your spirits and your style, look no further than Andrew Gn.
Tue 04.29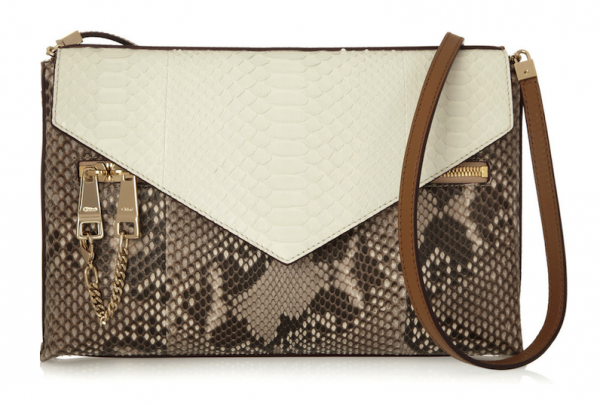 This isn't the bag that's going to keep you up at night wishing for it or the one that will taunt you in your dreams when you do fall asleep. But Chloé's Cassie bag is one of those beautiful pieces that you'll get use out of forever and then some. As practical as it is easy on the eyes, this is one of the bags that will take a front seat in your closet.