Exotics
Fri 07.25
Maggie Copeland founded Brooklyn-based Palethorp with a focus on high-quality leathers and snakeskins (even the signature lining is snake-printed), or more often than not, a juxtaposition of the two. The results are perfect summer fun, and as if the prices weren't reasonable enough to begin with, the label is offering Snobs an exclusive 40% discount!
Thu 07.24
I absolutely love this! Never one to complacently go with the ordinary designer grain, mix-master designer (and husband to Isabel Marant) Jérôme Dreyfuss always has a distinct, unmistakable way of shaking up textures and colors. But this three-way combo of denim, suede, and snake is flat-out genius.
Mon 07.14
Did I say I was on the fence about patchwork? Some new fall styles have me eating my words!
Fri 07.11
When a glamour-obsessed fine jewelry line takes the plunge into clutches, you hope the results are going to be awe-inspiring. When New York-based Bochic (founded in 2004) takes the plunge into minaudierès, the result is a passionate collection worthy of old Hollywood.
Fri 07.11
When it comes to gray, the rule goes the paler the better for successfully speaking to the season's neutral trend.
Thu 07.10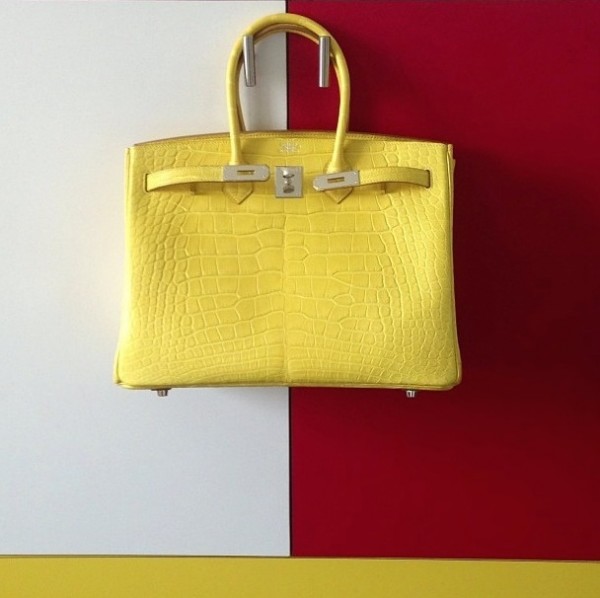 There is nothing worse than pulling out your most treasured exotic-skin bag to find it dry, cracked, or peeling – or worse yet, all three. A very wise woman once told me that our designer bags are like fine cars: they need tuning regularly.
Tue 07.08
There are moments when the right color selection is all it takes to take a collection from cool enough to outright covetable…
Fri 07.04
I can't think of a better way to celebrate the ultimate all-American holiday than with a roundup of looks from some of my all-time favorite all-American designers!