Exotics
Tue 08.12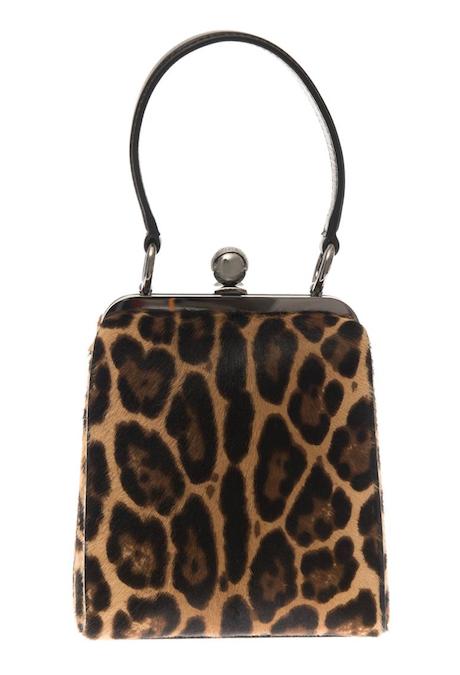 This is just what you need for the fall season: a small (but not too petite) top-handle box that is equal parts adorable, chic, and sophisticated, all wrapped up into one neat package.
Thu 08.07
I knew it was only a matter of time until my girl Jill Haber was going to wow and woo me again, but here is something unexpected…
Tue 08.05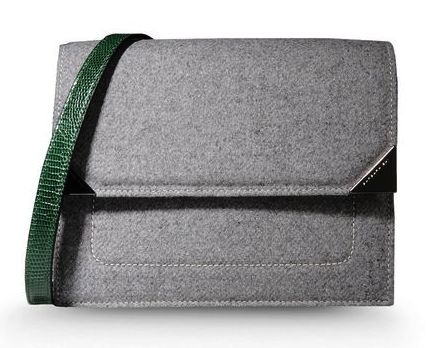 One word for Fall 2014: Felt. Well, let me put it this way. Céline is already doing it, so as if that doesn't solidify the trend, I'll reiterate: Barbara Bui has incorporated the once-humble fabric into an elevated level of perfection.
Mon 08.04
With MICHAEL Michael Kors becoming so ubiquitous (look around the mall or TSA line, and see how many you can spot), it has definitely chipped away at the luxury of the Michael Kors Collection. So be it, thinks Michael, as he checks the balance of his bank account. But I call it like I see it, and this is a great bag.
Fri 08.01
Well, August has arrived. We only have so much summertime left, but we intend to make the most of it! The month's birthstone is peridot, so in honor of those celebrating a birthday, we've partnered with bespoke ostrich bag designer Bernice Angelique to give away an exotic, light green-hued Doctress.
Wed 07.30
Right now, I am all about simplifying my life with small pouches. I no longer need to carry baby supplies, so it recently hit me: I myself don't even understand why I still run around daily with large bags. If there's a designer who understands the work/kids/leisure balance, it's Victoria Beckham, so it's no wonder I'm obsessed with her small zip pouches.
Tue 07.29
Remember how eagerly we anticipated the premiere of each new season of Sex and the City? The excitement would overtake every woman I knew, whether they lived in a bustling metropolis or not. And it wasn't just to observe and empathize with Carrie Bradshaw's love life but to gaze at the shoes and bags worn by Sarah Jessica Parker.
Fri 07.25
Maggie Copeland founded Brooklyn-based Palethorp with a focus on high-quality leathers and snakeskins (even the signature lining is snake-printed), or more often than not, a juxtaposition of the two. The results are perfect summer fun, and as if the prices weren't reasonable enough to begin with, the label is offering Snobs an exclusive 40% discount!
Thu 07.24
I absolutely love this! Never one to complacently go with the ordinary designer grain, mix-master designer (and husband to Isabel Marant) Jérôme Dreyfuss always has a distinct, unmistakable way of shaking up textures and colors. But this three-way combo of denim, suede, and snake is flat-out genius.