Fashion
Mon 12.02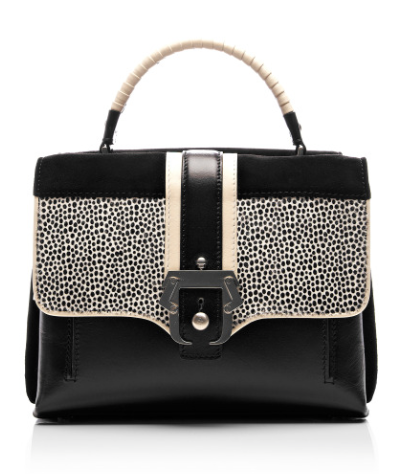 Paula Cademartori is a name you need to know. Since debuting her brand in September 2010, the up-and-coming designer has won accolades among the fashion elite, dazzling us with distinctive, personality-driven styles. Now her Faye handbag gives even more reason you should keep an eye out for her.
Tue 11.05
Romeo, Romeo, wherefore art thou Romeo?! Maybe if Juliet had managed to nail this beauty she would have maintained the will to live, with or without her man. There are great daily bags, and then there are the great daily bags that transcend their genre. The Zagliani Romeo falls at the top of the latter category.
Mon 11.04
When it comes to Stella, celebrities are birds of a feather. They may not all flock together, but famous ladies don't mind carrying the same bag, that's for sure. Can you blame them?
Wed 10.30
I love saddle bags, but I still have yet to find a version that actually reflects the easy, graceful lines of a beautifully made horse saddle. For me, there is nothing more effortlessly chic than the breezy spirit of a saddle bag.
Wed 10.30
I've been eying the Chanel Boy since it first came out; I just haven't been able to pull the trigger, as I've been over-thinking it (a twist on a classic, does it read too trendy?). But now there's this version. The Chain bag.