Fur
It's a Monday in August, and if you ask me, that's barely a Monday at all. Except try telling that to yourself now that you're sitting at your desk dragging yourself back from a weekend beach jaunt…
Ahhhh the inexplicable craze for all things Fendi continues! Bag monsters, stickers, and other quirky accessories (for your accessory) are still very much on-trend, and there's no finer example than that of the Karlito.
Who's the Snobbiest Bag Snob of all?! Victoria Beckham, that's who. Her personal style and hair (from cropped to long, frosty blonde to rich brunette) have changed greatly throughout the years, but one thing has remained constant: her bags. More specifically, her great taste in bags.
It might sound nutty, but here it is: You need to accessorize your accessories right now, namely your bags. Thanks to the still-strong buzz surrounding Fendi's friendly, furry monsters, this '90s trend (remember Prada's robot charms!) is making a strong comeback.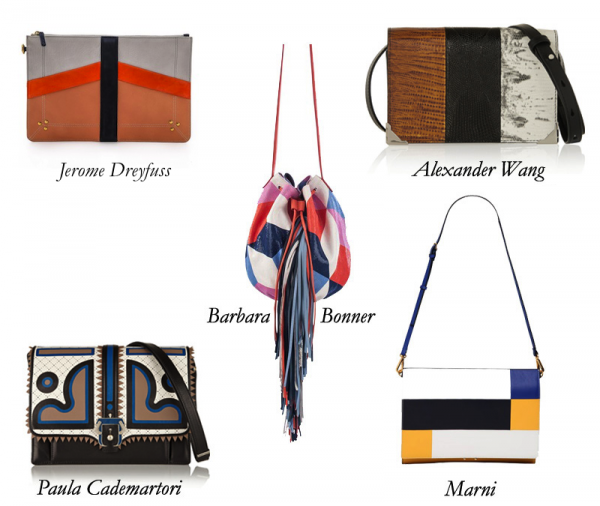 Bohemian glam: an oxymoron if one has ever made it into the fashion lexicon; these are two words that are as different as can be…Yet the pairing makes perfect sense when it comes to the must-have bags of the season.
The throes of winter call for extra layers, more substantial fabrics, and yes, plenty of fur and shearling (whether real or faux) to help keep you toasty. While our bags clearly don't require the same treatment, this season's slew of nubby shearling and frothy fur bags are making me want to bundle up, down to my tote.
Fur bags may not keep us warm like our coats and vests do, but there's something special about them. Much like pumpkin spice lattes (and pumpkin anything, really), these are luxuries best enjoyed during a certain time of year – and that time is now.
So why would you wear head-to-toe leopard?! Pick one of these great pieces, the staples I'm choosing to invest in myself, to wear at a time, and you will have them begging for more.