Giveaway
Mon 04.14
If you haven't won one of our four April giveaways, this just might be your lucky week! Third time's the charm, right? Each Monday, we've announced a different bag from pre-owned accessories purveyor LUXE DH, offering four chances to win, and today's prize is a pink Balenciaga First.
Mon 04.07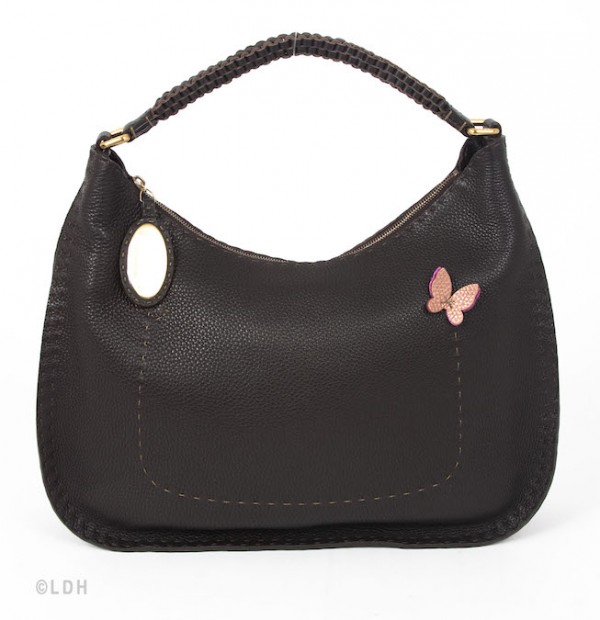 Round two of our LUXE DH giveaway has begun, and this week the object of our affection is a pebbled leather Fendi Selleria hobo! With a petal pink butterfly appliqué, the bag offers a delicate touch of spring to contrast its basic black backdrop. This is perfect for Snobs who want to give a nod to the new season without getting too frou-frou or flowery.
Tue 04.01
We're taking April showers pretty seriously around here, with not one, not two, not even three, but four prizes to give away this month! Each week, we'll reveal a different bag from pre-owned accessories purveyor LUXE DH, offering four chances to win (though you can only take home one).
Mon 02.24
Have you entered to win our February giveaway yet?
Wed 02.19
We're used to flipping through fashion glossies and perusing runway photos for style inspiration, but thanks to social media, the democratization of fashion can actually make your next-door neighbor more influential than even the most famous fashion editors. Take Luvocracy, where you can recommend everything from lipstick to kitchen utensils to your followers.
Sat 02.01
In honor of the most romantic month of the year, we're giving away a couple of truly crush-worthy accessories – a bright blue Givenchy Antigona and brass mono earring!
Fri 12.20
Online vintage mecca Bella Bag has generously sponsored the giveaway of this gorgeous Hermes Birkin. Have you entered to win yet? There's just a week and a half left to throw your hat in the ring!
Mon 12.09
It's the season of giving and to celebrate, we'll be giving away Dareen Hakim's Le Capri envelope clutch in emerald (retail value: $265) – the Pantone color of the year!