Luggage/Travel
Bing Crosby fantasized about a white Christmas back in 1942, and some things never change. I can't speak for Bing, but I know I'm still hoping to see white come December 25th…
I'm having a monogram moment. This is no doubt due to Petite Malle mania, but even more so because of Louis Vuitton's latest collaborations. In honor of its 160th birthday, the house is celebrating the iconic LVs with the help of six art and design legends.
Last week I appeared on Good Morning Texas to talk packing tips. The less you have to lug around when traveling, the better, but you also want to bring everything you need. With a few special tricks and some organizers, you can fit everything and maybe even have room left over for some shopping!
The overnight bag has never been so chic. Or this unrecognizable, for that matter. You wouldn't guess this is a piece of luggage just by glancing at it; it looks far too sophisticated. It's also as modern and futuristic as it appears.
I'm in New York City for a few days, and every time I pack for trips, I can't help but think of better, more efficient ways to travel. Meaning, better, more efficient luggage. Not to brag or anything, but I'm pretty obsessed when it comes to smart suitcases and beyond. This isn't about traveling "in style," per se. It's about traveling with as little stress and mess as humanly possible.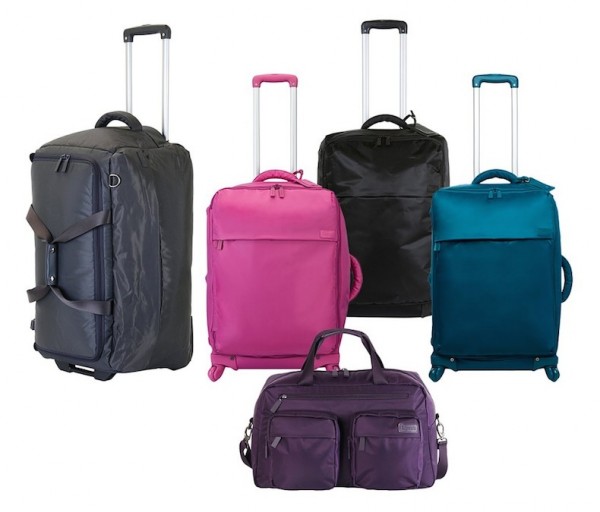 I'm a born and raised New Yorker so of course I love black, but there are few things that give me as much anxiety as loosing my luggage and when your suitcase is just one black one in a sea of near identical ones, this is very no bueno! Luckily I'm now a Lipault Luggage convert (sorry Samsonite!).
The ultimate bag would be one you can buy for your man and sometimes borrow because you actually bought it for yourself and needed a slick justification. This would be one of those bags. The carry-on is something that I have perfected. I bring A LOT of stuff on the plane with me – a blanket, a pillow, an eye mask, a cosmetic pouch with maximum hydration products, food, water, my iPad…
As we look forward to the Resort treats, covetable Spring musts, and everything else tempting us into 2014, let's pause and take a look back at the best of the past year. A lot of bags have come, stolen our hearts, and gone, but only a handful have what it takes to withstand the test of time (even if we're only talking 12 months).