Luggage/Travel
Wed 06.26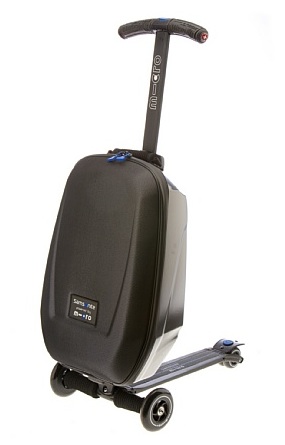 With all of the traveling I'll be doing this summer, nothing would be better for my feet, busy schedule, and general sanity than a scooter suitcase. To think there was once a time when I thought adding wheels onto luggage was the greatest invention ever! Micro takes it up a notch by combining their scooter with Samsonite's quality hard-shell case.
Tue 06.25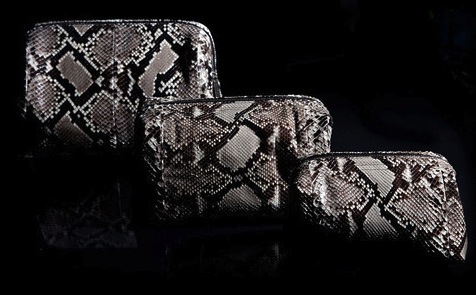 Tina talks her serpentine obsession.
Fri 06.21
Whether you're driving to a quaint beach house or flying to the sunny surf in Tulum, sometimes all you need to recharge your batteries is a little weekend getaway.
Thu 06.13
I just landed in Florence, so my mind is focused on all things travel! It's hard to pare down your suitcase (I have three with me and had a nightmare the night before flying that Kelly and Rich left me on the curb with it all 'cuz it wouldn't fit in our car!) – I'd rather just make sure everything's organized. That's where Flight 001 comes in…
Thu 05.16
With a suitcase like this, the fantasy of the ultimate in glamorous traveling is realized. The fantasy, of course, also includes a full-time porter – because in true old-world form, this trunk doesn't come with wheels. All for the sake of Industrial Revolution-era romance! (Nineteenth-century snob Anna Karenina would be all over this.) No shock […]
Fri 05.03
Mom bags – as in suitable for diapers – these are not. These Five Essentials are the bags women want, covet, and deserve for Mother's Day. This isn't a holiday for practical gifts (Mom is practical all year long!). That, to me, is disrespectful. Instead, show your mother how much you love her by showering […]