Luggage/Travel
The ultimate bag would be one you can buy for your man and sometimes borrow because you actually bought it for yourself and needed a slick justification. This would be one of those bags. The carry-on is something that I have perfected. I bring A LOT of stuff on the plane with me – a blanket, a pillow, an eye mask, a cosmetic pouch with maximum hydration products, food, water, my iPad…
As we look forward to the Resort treats, covetable Spring musts, and everything else tempting us into 2014, let's pause and take a look back at the best of the past year. A lot of bags have come, stolen our hearts, and gone, but only a handful have what it takes to withstand the test of time (even if we're only talking 12 months).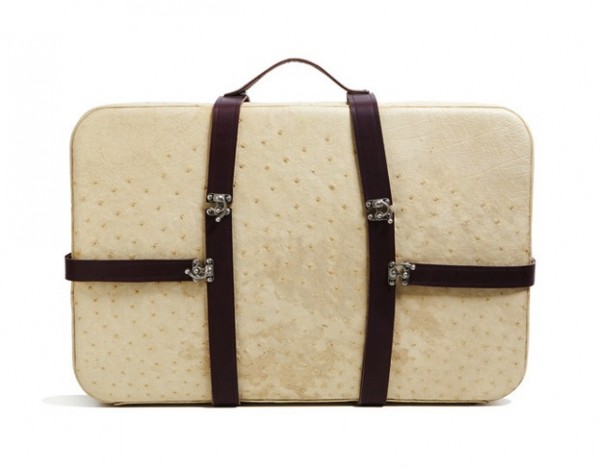 Meet Precious 7: it's not just a brand-new place to discover new designers. It's an innovative collective of fashion experts who curate showcases devoted to designers with fresh visions. Tina and I are on the board of advisors, and we're so proud to be part of this exciting project.
This bag is a trip. It's essentially a tiny suitcase, and how cute is that? It reminds me of the old days of airplane travel (before my time!) when people got dressed up to fly and flight attendants were chic and glamorous.
I can safely say I have never been in love with a Longchamp bag before. Of course, we all have at least one foldup Le Pliage for travel (and the shopping sprees that come with your trip), but we don't carry it because we love it. It's all function and no fun.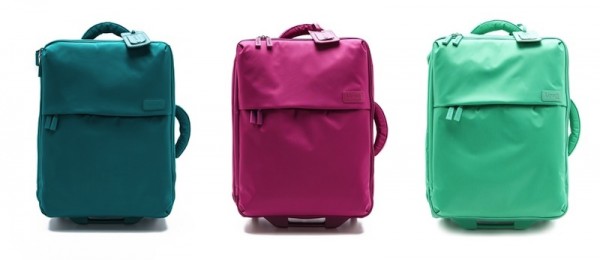 For those of us with storage limitations (and that would be everyone – I live in the suburbs, and my closet is still bursting!), Lipault Paris' foldable carry on is perfection in a bag. The lightweight luggage folds up flat, making it easy to store under a bed or tuck away at the edge of a closet. I have duffels that flatten, but you really want a structured carry on to protect your belongings.
My childhood dream of being a ballerina was never fulfilled for a couple of reasons: A) I never possessed the patience to actually attend lessons, and B) I only wanted to be a ballerina because I liked the tutus. Fair enough. While arabesques and pliés were not meant for me, thanks to Nina Ricci, I may still become a ballerina yet!
After having my Louis Vuitton luggage stolen and lost several times over, I've learned to check the most nondescript luggage when I travel. How to distinguish from other, equally subtle suitcases on the belt? I tie on bright-colored (and slightly tacky) ribbons. Trust me, no one wants to grab a suitcase covered in Christmas tinsel.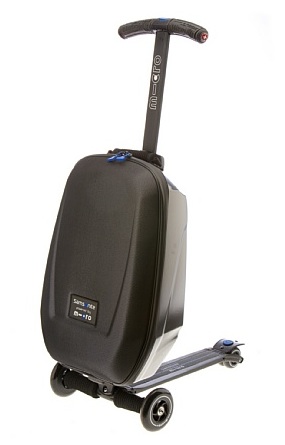 With all of the traveling I'll be doing this summer, nothing would be better for my feet, busy schedule, and general sanity than a scooter suitcase. To think there was once a time when I thought adding wheels onto luggage was the greatest invention ever! Micro takes it up a notch by combining their scooter with Samsonite's quality hard-shell case.