Man Snob
Not only did I get to play dress up while in Florence for Luisa via Roma's biannual Firenze4Ever event, I got to dress up a couple of gorgeous male models too! In honor of Men's Fashion Month, I pulled together some fresh, spring looks for the boys…
Men tend to do a better job at keeping their closets streamlined. A mom may have more clothes and accessories than she has room for (a perfectly reasonable excuse to expand said closet if you ask moi), but a dad? Just a few special pieces. And because the quantity is low, the quality must be high, so for Father's Day, don't give him a million little quirky presents. Invest in one truly Snobby gift that will last him a lifetime…
The ultimate bag would be one you can buy for your man and sometimes borrow because you actually bought it for yourself and needed a slick justification. This would be one of those bags. The carry-on is something that I have perfected. I bring A LOT of stuff on the plane with me – a blanket, a pillow, an eye mask, a cosmetic pouch with maximum hydration products, food, water, my iPad…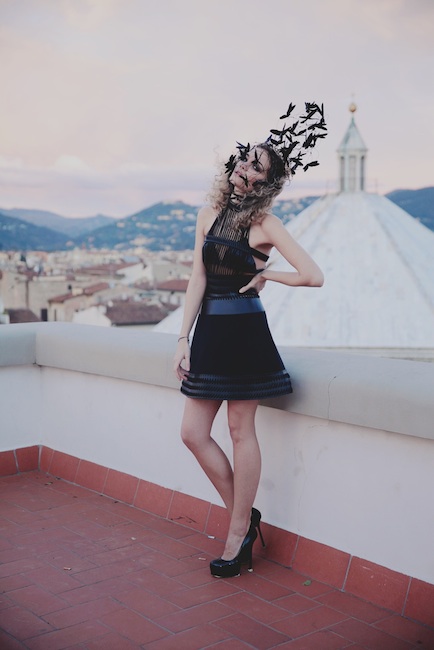 The third installment of my Italian adventures in styling (and modeling): These are the final looks from my stay in Florence. Naturally, they are also the most avant-garde of the trio.
Touted as the Oscars of the digital fashion world, FIRENZE4EVER is a three-day global fashion event like no other. My fifth time attending as host Luisa via Roma's guest brought me once again to the most magical city in Italy.
It's time for another roundup of my favorite man bags, the ones that have recently inspired me. Not only to do some shopping for the men in my life, but to get in touch with my tomboy side. Minimal and functional, sensible and stylish: they're all about simplicity.
It would be easy to get all of your loved ones the same generic gift, but that takes all of the fun out of it! I like to tailor presents to each individual, whether it's my hubby, dearest friend, or the host of a party.
Tina becomes envious of Louis Vuitton's new tote bags for men.