Messenger/Cross Body
Wed 12.04
Calling all snobby vegans! (I know you're out there!) Amazing developments in technology have given way to many brilliantly constructed fabric options, so you can have your "leather" and save the cows, too.
Tue 12.03
Calf hair is as luxe as any skin out there – and it's the exotic you don't have to feel guilty about (unless you're an animal lover, that is). Tactile and touchable, soft but not too plush: I love the unique texture, especially as winter approaches and smooth leather and suede start to look commonplace.
Fri 11.22
Adorable, affordable, and unarguably appealing: Diane von Furstenberg knows what fellow women want, and it's accessible bags like the Sutra. Whether you're shopping around for a friend or sister or you're feeling like giving yourself a little something, this makes for a great gift at a genius price.
Wed 11.20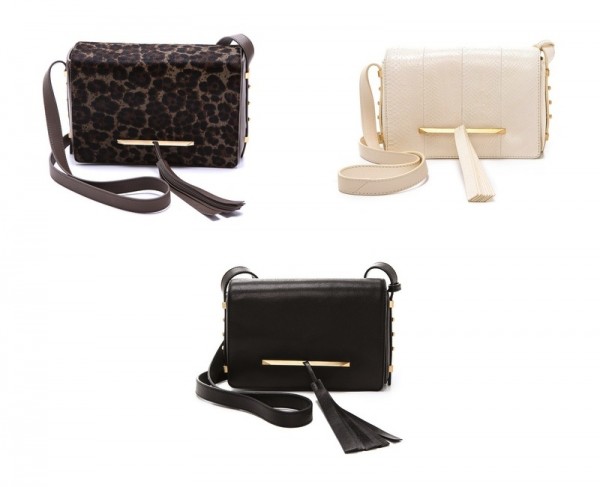 I don't need to tell you how difficult it is to find unique and stylish bags under $400. Let alone chic EXOTIC bags. Unless you're perusing The Outnet and Barneys Warehouse with Sherlock-level stealth, it's basically unheard of. Put the binoculars down: the Bo and Brigitte bags by B Brian Atwood are the answers to all your bag dreams
Thu 11.14
Walking around the NYU campus provides you with a lot of hilarious, insightful, or plain quintessential college conversations. Lately though, internships and jobs have been a popular topic – and more importantly, what to wear to an interview.