Messenger/Cross Body
Wed 07.02
Nina Ricci is on a roll, and as for their latest, I am loving this easy-to-incorporate-into-your-life satchel!
Tue 07.01
Okay, so before you go and hate on this bag, as I was prepared to do upon first glance, take a closer look: "Hidden-TF" is the crossbody's official name. Meaning, you, the wearer, have the option to hide the purposefully blatant initialized logo, or you can show off your dedication to Mr. Ford to all your friends.
Mon 06.30
Summer calls for bold color, strappy sandals, crop tops, and of course, a playful bag. And if you're lucky, a trip to Florence, which is where I styled this lovely model for one of our Luisa via Roma Firenze4Ever shoots!
Mon 06.30

I cannot get enough of Chloé bags lately! The current object of my desire is the Camille crossbody bag: an absolutely adorable mini-bucket bag laden with some serious hardware.
Thu 06.19
You've got a full social calendar this summer, and few of those events are harder to shop for than the athletic variety. Half the time you're just trying to relax with a beer and the other half the time you're expected to dress to the nines. Suiting up for the occasion is a game in itself!
Wed 06.11
I am still consumed with miniaturizing my entire world, especially when it comes to bags…
Tue 06.10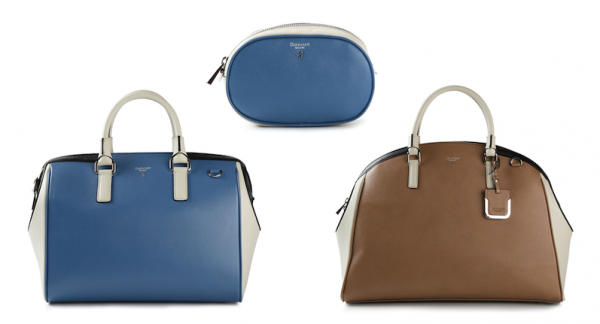 Serapian might just be your new favorite bag designer, but there's nothing nouveau about the brand…
Tue 06.03
Just a touch of baroque glamour makes this chain-strapped clutch all the more modern. McQ Alexander McQueen has a knack for creating enhanced yet practical basics that go from super-casual to evening-appropriate in a cinch, for always-accessible prices. This flap-front clutch offers a bit of minimalism for the maximalist at heart.