Messenger/Cross Body
Wear your red with pride! Fashion's most powerful color makes for a great way to instantly energize your new year, and it also makes for the perfect foil to this season's pale grays and assorted neutrals.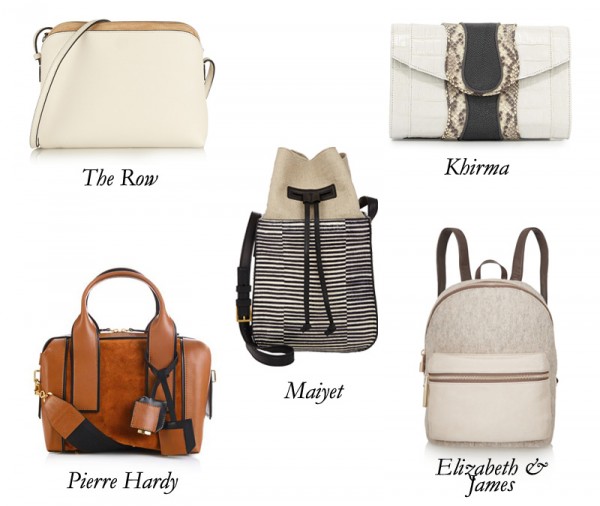 New Year, new neutrals! For every fantastic bright bag you collect, you probably want two to three relaxed, natural-looking bags. As fun, and sometimes necessary, as perky, offbeat colors are, it's the true-to-nature neutrals that will take you through your real life.
As far as new trends go, the cutout-handle bag is suddenly here to stay in a major way, but that doesn't mean every designer's incarnation is doing it for me. It's Christian Louboutin's Passage bag that has me the most intrigued.
This one's for all the mall warriors and department store troopers braving the last-minute holiday crowds.
When we think of holiday dressing, we think of tinsel-like metallics, the kitschiest of embellishments, and colors as warm as a crackling yule log. Today I'm making a case for something different, yet just as appropriate for the season – winter white and silver bells!
Forget trendy black and white for a minute. There's nothing more luxurious – or timeless – than the juxtaposition of perennially chic black against rich, melting gold. It's just the kind of decadence you want to celebrate around the holidays, when sequins, oversized jewels, and general excess are at their height.
Here are some amazing options that will keep your mind at ease and bag intact, whether the forecast calls for a light shower or an all-day downpour.
Don't think of blue as a hue so different from black. Just think of the shade as jet-black's more mellow, yet equally mysterious and often just as neutral sister. I am!