Messenger/Cross Body
Wed 04.30
Yesterday I got the tiniest, most adorable micro bag from Tod's, and since then, my mini obsession has gone off the charts. In that way, bags are like cats. Sure, you love them when they're fully-grown, but they're even cuter when they're tiny enough to fit in the palm of your hand!
Wed 04.30
Do you have the perfect summer bag yet? The one that's perfect for running, sunning, and everything in between, as exuberant as the season itself? If you have yet to score the piece that will elevate both your spirits and your style, look no further than Andrew Gn.
Fri 04.25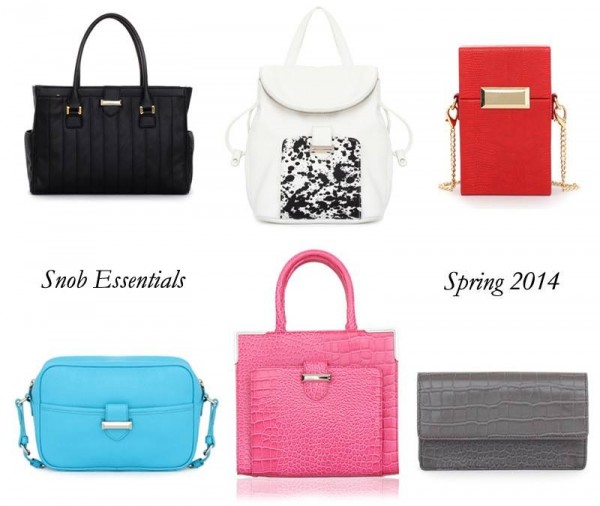 What did you dream of becoming when you were a kid? I told anyone and everyone that I was going to be a writer and a fashion designer…
Wed 04.23
Whether you love loud colors and prints or muted pastel hues, click on over to the Saks Fifth Avenue Friends and Family event to get 25% off your spring shopping!
Thu 04.17
Sometimes a man with the right touch can change everything (and I'm not talking about taking your night in a seductive direction). It takes the one and only Tom Ford to pack the ultimate unsexy, utilitarian crossbody bag full of sex appeal. Not only does he know what women want, he knows how they function.
Fri 04.11
Neon is back and bolder than ever! I remember it first started trending around the time Wham glowed in the dark for their "Wake Me Up Before You Go Go" video, but my son believes the fluorescent hue belongs to his generation. He thinks he's cooler than me because when he begged for a pair of blindingly yellow Nikes, I told him they were a bit bright.
Wed 04.09
Nobody rocks a crossbody like SJP! The busy mom of three walks her kids to school and gets her own groceries so she knows all the best hands-free bags out there, and her latest find is just as stunning as it is functional – the Elisabeth Weinstock United States crossbody.
Tue 04.08
I like fringe; I really do. Actually, back in high school, I had a rather serious habit of dousing myself in fringe. A black fringe leather jacket, circa 1990? Check. White fringe leather boots, circa 1991? Double check!