Messenger/Cross Body
Tue 07.22
Sleek, clean, and created for instant organization: Consider Maiyet's Amonet bag your new little helper. We're seeing a lot of these über-compartmentalized bags lately, as if it's almost a new trend, and I'm loving it. It's like designers are finally getting the fact that function is just as important as the way things look.
Tue 07.22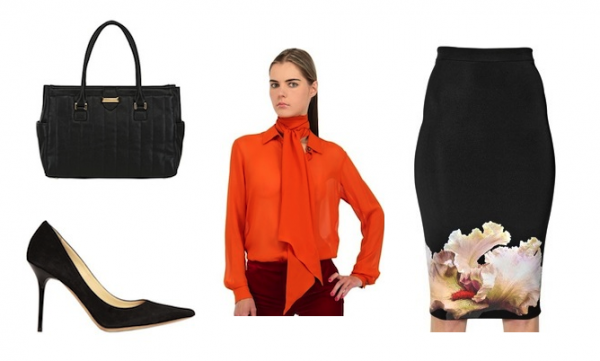 After a rejuvenating vacation, the last thing you want to do is go back to work. I keep this buzzkill feeling at bay with my secret weapon – bags! Our Snob Essentials 24-Hour tote should really be called the 365-Day tote. It will get you from the plane to home to the office with zero hassle.
Mon 07.21
Contrary to what we might hope, bags are not always "one size fits all." Skinny, young things may be able to get away carrying just about anything, but my well-endowed girlfriends have trouble finding even a simple crossbody. While you can certainly buy any bag out there, the truth is that different bags flatter different body types. See which will work best for you!
Fri 07.11
The month-long frenzy has almost reached its conclusion, and to celebrate the final game, I've rounded up some lucky bags for the competing teams!
Fri 07.11
When it comes to gray, the rule goes the paler the better for successfully speaking to the season's neutral trend.
Tue 07.08
Another week, another gorgeous Chloé bag! I could get used to this. While the brand has certainly done the saddle shape before, this is different. The Drew's juxtaposition of a round silhouette with a blunt, square flap updates the beloved style in a modern, refreshing way. And really, what's more polished or sophisticated than black with gold hardware?
Wed 07.02
Nina Ricci is on a roll, and as for their latest, I am loving this easy-to-incorporate-into-your-life satchel!
Tue 07.01
Okay, so before you go and hate on this bag, as I was prepared to do upon first glance, take a closer look: "Hidden-TF" is the crossbody's official name. Meaning, you, the wearer, have the option to hide the purposefully blatant initialized logo, or you can show off your dedication to Mr. Ford to all your friends.