Messenger/Cross Body
Don't think of blue as a hue so different from black. Just think of the shade as jet-black's more mellow, yet equally mysterious and often just as neutral sister. I am!
It may seem like summer just ended, but the truth is that the holidays are already creeping up on us. Soon you'll be even busier than you are now, and for times like those, you want to streamline everything, including your bag!
Animal-printed calf hair is an autumnal must, but generally you have to cough up big time to get the look. Our solution? Faux-ny pony!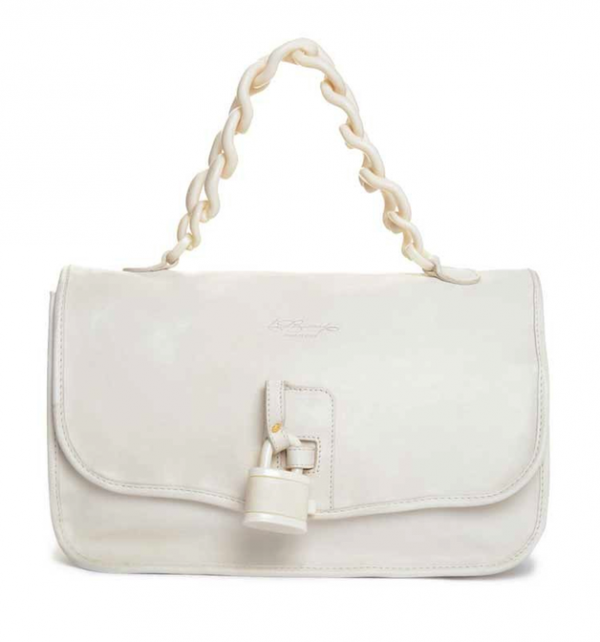 Designer Diana Broussard started off in jewels, and as you might have guessed, she's known for her exaggerated chains and padlock-topped necklaces. She spoke to us about this particular new bag style, along with the other verticals she is set to launch soon (including a perfume and soaps)…
The closing of fashion month doesn't just mean the chance to take a moment to look away from the runway (whether it be front-row or online). It's time to reflect on the best bags of the Spring '15 season, courtesy of the grand finale in the City of Lights.
Nordstrom was the first retailer to pick up my jewelry line 15 years ago, so it feels like I'm coming full circle now that they're carrying our Snob Essentials Circle bag (sorry, I couldn't help myself!). Don't waste any time picking yours up; it sold out within hours of appearing on HSN.
This Fashion Month, we've watched street style stars attract camera lenses with everything from McDonald's-inspired bags to little Karlitos. You rarely find minimalism outside of Lincoln Center, but at the end of the day, that's what we really want and that's what designers Byron and Dexter Peart offer with their latest collection…
We're on to our third Forzieri giveaway bag, and we think you're going to like it. No, not like – love. I make no secret of my Marni obsession, and Tina was equally enamored with Consuelo Castiglioni's colorblocked Trunk back in April. Now we're giving away the bike culture-inspired bag in black!
The word "utilitarian" gets thrown around a lot when talking bags, but Alexander Wang is taking it literally this season.