Messenger/Cross Body
Thu 05.29
Already thinking ahead towards fall even though it's only unofficially summer? So am I! Get excited now, with a fresh crop of bags that are as mysterious as they are current. Dark romance and subtly tribal are two strong trends going into the next season, and the moods have been injected into both floral and animal prints.
Tue 05.27
Whether you're the pretty-in-pink type or you prefer the sharp contrast of simple black and white, Victoria Beckham has you covered for Pre-Fall. This season, it's all about textures. While she stays close to her clean, elegant, and deceptively uncomplicated vision, Victoria is upping the ante on details.
Fri 05.23
Who's checking out for the long weekend? (Both hands raised over here!) Need a great bag to take you from planes to trains to automobiles and back again? Not to mention lunches, brunches, evening barbecues, and surfside cocktails? This is it.
Thu 05.22
I've been watching the growth and evolution of Time's Arrow for about two years now, but all it takes is one look at this crossbody for solid proof that they're a force to contend with!
Tue 05.20
From kitschy cartoon bags to Maria Brito's gallery of clutches, fashion just can't seem to get enough of the art world, and its latest muse is none other than famed surrealist Dalí whose Mae West Lips Sofa is considered one of the 20th century's most iconic furnishings.
Fri 05.16
Did you catch us on HSN last night? We had such fun talking about our new bag line, and one of the highlights is this black and white paint splatter style! It's the only print in the spring collection, and the pieces it decorates are quite possibly my favorites (I'll never tell, though! Would you have a favorite child?!).
Thu 05.15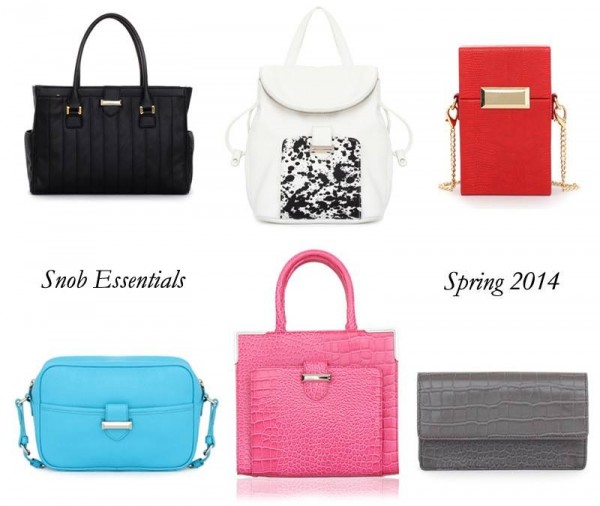 The day is finally here. We are launching our very own bag collection, today! Saying it's a dream come true sounds like such a cliché but at this very moment on this day, everything is hitting me at once. Tina and I started Bag Snob 9 years ago but it really started the minute we met.
Thu 05.15
Huge thanks to our friends at Who What Wear for this amazing feature. Check out my favorite five ways to style our new bag collection!
Fri 05.02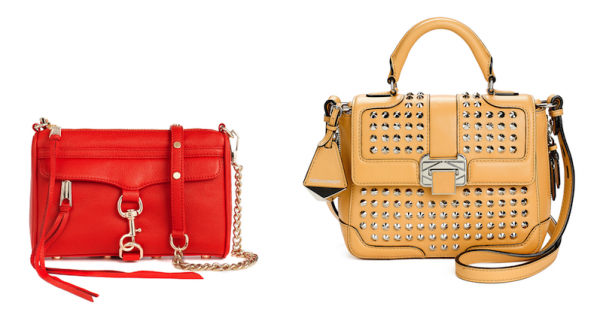 There's nothing like a sample sale to make you throw caution to the wind. Rebecca Minkoff is a Frugal Snob's dream to begin with. Pair that with a discount of up to 75%, and all bets are off!