Messenger/Cross Body
Tue 07.29
Remember how eagerly we anticipated the premiere of each new season of Sex and the City? The excitement would overtake every woman I knew, whether they lived in a bustling metropolis or not. And it wasn't just to observe and empathize with Carrie Bradshaw's love life but to gaze at the shoes and bags worn by Sarah Jessica Parker.
Fri 07.25
Maggie Copeland founded Brooklyn-based Palethorp with a focus on high-quality leathers and snakeskins (even the signature lining is snake-printed), or more often than not, a juxtaposition of the two. The results are perfect summer fun, and as if the prices weren't reasonable enough to begin with, the label is offering Snobs an exclusive 40% discount!
Thu 07.24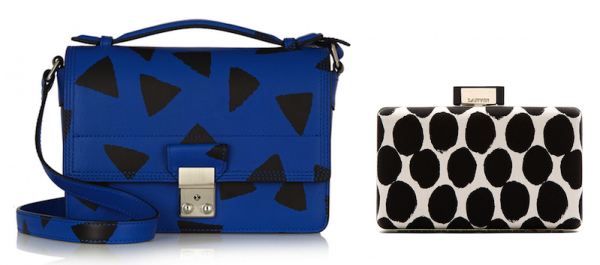 Polka dot or animal spot? Painterly circles or graffiti-inspired triangles? Or something else entirely? Honestly, when something looks this good, it doesn't really need to be defined with a precision-perfect touch.
Tue 07.22
Sleek, clean, and created for instant organization: Consider Maiyet's Amonet bag your new little helper. We're seeing a lot of these über-compartmentalized bags lately, as if it's almost a new trend, and I'm loving it. It's like designers are finally getting the fact that function is just as important as the way things look.
Tue 07.22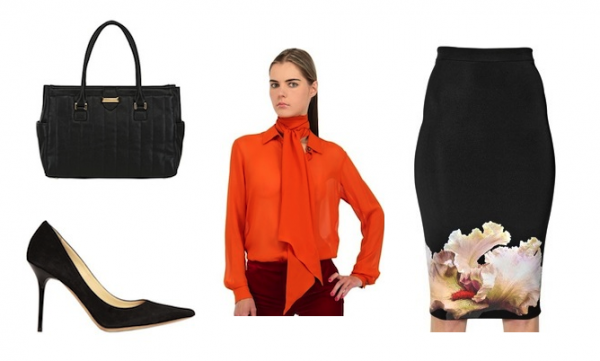 After a rejuvenating vacation, the last thing you want to do is go back to work. I keep this buzzkill feeling at bay with my secret weapon – bags! Our Snob Essentials 24-Hour tote should really be called the 365-Day tote. It will get you from the plane to home to the office with zero hassle.
Mon 07.21
Contrary to what we might hope, bags are not always "one size fits all." Skinny, young things may be able to get away carrying just about anything, but my well-endowed girlfriends have trouble finding even a simple crossbody. While you can certainly buy any bag out there, the truth is that different bags flatter different body types. See which will work best for you!
Fri 07.11
The month-long frenzy has almost reached its conclusion, and to celebrate the final game, I've rounded up some lucky bags for the competing teams!
Fri 07.11
When it comes to gray, the rule goes the paler the better for successfully speaking to the season's neutral trend.