Bag Snob
Tue 10.21
Today's fashion news honors Oscar de la Renta and explores Tokyo Fashion Week.
Mon 10.20
How fun is it to host a party for 900 of the chicest New Yorkers? Let's just say days like these make me love my job! The launch of shop-in-a-shop Birdcage was one of the best events I've ever had the pleasure of being involved with.
Mon 10.20
The now signature double zipper pull for Chloé that we've seen accenting everything from totes to new favorite, the Drew, is at it again on this crisp, classic shoulder bag.
Mon 10.20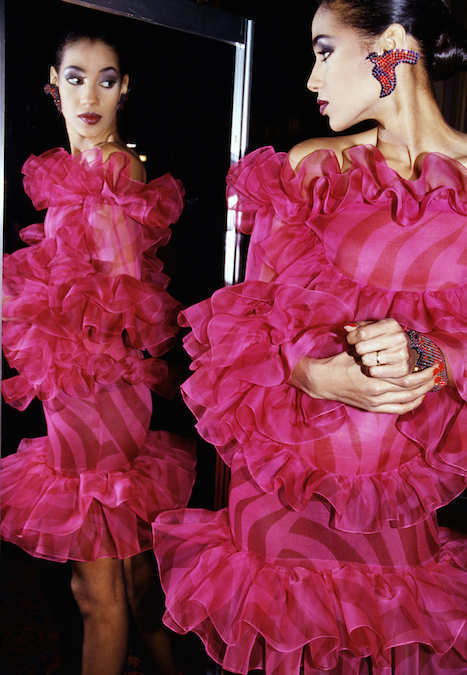 Today's fashion news includes memories of '70′s fashion shows and New York Bridal Week!
Fri 10.17
What's better than a present that is actually a present? Forget the bows, ribbons, and wrapping paper…and Scotch tape, scissors, and fumbling hands. When your bag is designed to look like a glamorous little gift box, every day will feel like Christmas or your birthday.
Fri 10.17
I will always love the use of cool hardware, especially on a super-functional tote. The "safety buckle" motif is now almost as famous as the designer himself, Christopher Kane, or at least intrinsically linked to his designs, from his wild, belted dresses from Spring '07 to this season's smaller, sleeker bags.
Thu 10.16
While the adage, "things aren't always as they seem," may be old, it applies to some of the freshest designs out there. In English, trompe l'oeil translates to "deceives the eye," and these designers make that deception one that you'll welcome with a smile.
Thu 10.16
Between Target and H&M collaborations, designer fashion is more accessible than ever, and those collections are just getting better all the time. If you thought Isabel Marant's H&M tour de force was highly anticipated, then there's not even a word to describe the mania that's about to ensue for Alex Wang.