Bag Snob
Tue 10.21
People often ask me to name the consummate turning point in my career, and I always have a definitive answer. I tell them it was when Mr. Oscar de la Renta brought us into the "fashion club" nearly eight years ago. He was the first major designer to take a leap of faith and do so.
Tue 10.21
Don't think of blue as a hue so different from black. Just think of the shade as jet-black's more mellow, yet equally mysterious and often just as neutral sister. I am!
Tue 10.21
Emanuel Ungaro, is that you? I barely recognized you! Granted, it has been a while since I've seen a bag of theirs worthy of paying some real attention. But the cool, exciting shape of their three-dimensional Triangle clutch is enough to get me to notice the brand once again.
Tue 10.21
Today's fashion news honors Oscar de la Renta and explores Tokyo Fashion Week.
Mon 10.20
How fun is it to host a party for 900 of the chicest New Yorkers? Let's just say days like these make me love my job! The launch of shop-in-a-shop Birdcage was one of the best events I've ever had the pleasure of being involved with.
Mon 10.20
The now signature double zipper pull for Chloé that we've seen accenting everything from totes to new favorite, the Drew, is at it again on this crisp, classic shoulder bag.
Mon 10.20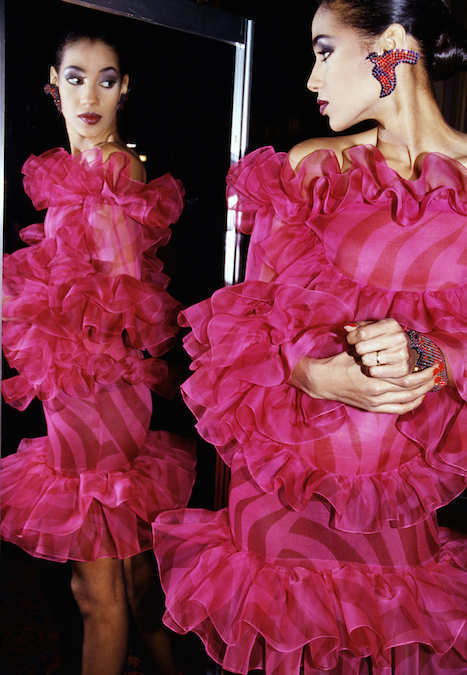 Today's fashion news includes memories of '70′s fashion shows and New York Bridal Week!
Fri 10.17
What's better than a present that is actually a present? Forget the bows, ribbons, and wrapping paper…and Scotch tape, scissors, and fumbling hands. When your bag is designed to look like a glamorous little gift box, every day will feel like Christmas or your birthday.