Bag Snob
A sale on summer essentials before spring is even over? That's a rare and special event – and one going on today at Neiman Marcus! Now through Thursday, shop thousands of select items, all discounted at a lovely 25% off…
Featured Items
Have you entered our Mother's Day giveaway yet? Click here for your chance to win a Jumbo Chanel Classic Flap bag from Designer Vault…
In honor of Mother's Day this upcoming Sunday, I've pulled together a list of gift options (bags, natch) that will not only delight her sartorial sense, but will give her the function she needs as a parent – of a child of any age. Take Elle Macpherson's Hermès Jypsiere. She carried this when her kids were toddlers, and thanks to the timelessness and high-quality nature of Hermès pieces, it remains a go-to for her even now that they're older.
Featured Items
To anyone who questions the frequency with which you show up to lunch carrying a new bag, guess what? It pays to shop. If you've been as addicted to NET-A-PORTER as we have, then you received an e-mail this morning offering you a pretty 25% off discount that's valid now through Sunday on the US site (to save some potential disappointment, note that this excludes items marked "New Season," "Essentials," or "Fine Jewelry"). The deduction is automatically applied at checkout, so just log in here and start shopping!
Featured Items
Maybe it's delirium from the heat, but summertime is when I like to get experimental and wear things I never thought I would. Going for something that surprises even yourself is a move guaranteed to make for some fun vacation photos of the "What was I thinking?" variety, but hey, playing it safe only ensures boredom in life. Get out of your shell and throw caution to the wind!
Featured Items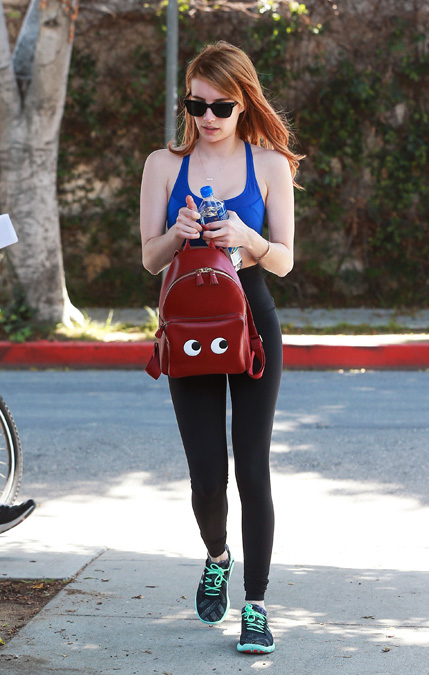 Front is the new back. And pack is the new bag. When it comes to casual dressing, the latest celeb bag trend isn't just the roomy backpack, from the classic and quilted to the rugged and safari-inspired. It's carrying your backpack in the front. Think 360° and use the straps to your full advantage. Also, use your hands. While the appeal of the backpack has long been in its capacity to free you up, now is the time to take a hands-on approach.
Featured Items
Calling all Game of Thrones fans. Also, spoiler alert! With the premiere of the show's sure-to-be-epic sixth season, we learned quite a bit about the divisive Melisandre…
Featured Items
For a mom, the best gift on Mother's Day is the love of her children. But since she hopefully already has that, the next best thing is a Chanel Classic Flap bag (in JUMBO)! In honor of the May 8th holiday, we've partnered up with Designer Vault to give away just that – a blue Caviar leather Jumbo in excellent condition (estimated retail value: $5,500). I have my fingers crossed that you'll win, but if you don't, you'll want a back-up present; e-commerce luxury consignment boutique Designer Vault has everything from Chanel bags to jewelry to shoes, all of which are sure to delight the finest lady in your life. Besides, if you do win, you'll get to keep the gift you bought her (or if you're a really great son or daughter, she'll have the most memorable Mother's Day ever!).