Bag Snob
Wed 03.25
In this week's edition of Snobgrams, Tina hangs out with glamour muse Charlotte Tilbury and showcases a chic fashion week ensemble, while Kelly highlights our Snob Essentials Abby saddle bag and rescues an adorable Pup Snob!
Wed 03.25
Here it is: the number-one winner of Bags that are Completely Useless and Lower Your IQ by 50% Upon Carrying. Yes, this is a bag so dumb it has the capacity to make you less intelligent with contact.
Wed 03.25
Today's fashion news includes an analysis of the luxury trinket market and controversial First Lady fashion statements…
Tue 03.24
How small is too small? Fendi is one brand that's willing to test the limits of the baby-sized "carryall." Their Peekaboo tote is quite possibly the most overrated bag of all time, but I love it so much I can't resist, even in beyond-shrunken micro size.
Tue 03.24
Today's fashion news includes the questionable futures of "it bags" and the Fashion Police…
Mon 03.23
While you can sweat in these workout essentials until you get the endorphins flowing, they are also worthy of weaving into your real wardrobe, stat. Just do it!
Mon 03.23
Rag & Bone's Aston bag is the hippest and smartest bag of the season, literally. In this day and age of multitasking and multi-hyphenated titles (not to mention record-low attention spans), multi-functionality from our accessories isn't a luxury. It's a requirement.
Mon 03.23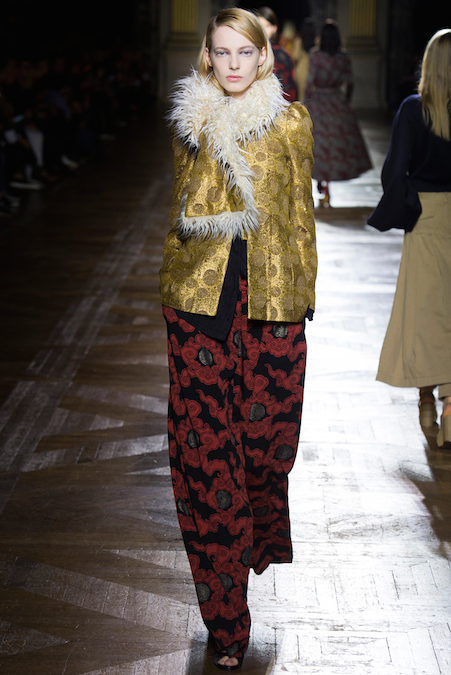 Today's fashion news includes the best moments of this season's fashion month…