Bag Snob
Wed 07.23
Sprinkled with a little Marc by Marc Jacobs' pixie dust, and the most basic of shapes goes from boring to incredibly cute. Narciso may be the king of colorblocking, but you can always look to Marc by Marc for a tasteful (and well-priced) interpretation of the trend – with added texture-blocking to boot!
Wed 07.23
Today's fashion news includes Brazilian style inspiration and the secret to perfect red lips!
Wed 07.23
This week, Kelly attends a wedding complete with equally beautiful views and floral arrangements, while Tina hangs out with some fellow fashion bloggers!
Wed 07.23
To kick off the summer season, we're giving away a cotton candy-hued Balenciaga Tube bag – and a $1,000 Kirna Zabete gift certificate to help you with your summer wardrobe!
Wed 07.23
The theme of Alexander Wang's Fall 2014 collection is something to the effect of "cool urban survivalist," so it's no surprise one of the first bags to be released is the Survival Kit belt bag.
Wed 07.23
I love a good pouch, but I hate dragging a pouch around with me. Enter the ideal compromise for maximum pouch power: Marni's multifunctional Bandoleer with a removable strap is perfection!
Tue 07.22
Sleek, clean, and created for instant organization: Consider Maiyet's Amonet bag your new little helper. We're seeing a lot of these über-compartmentalized bags lately, as if it's almost a new trend, and I'm loving it. It's like designers are finally getting the fact that function is just as important as the way things look.
Tue 07.22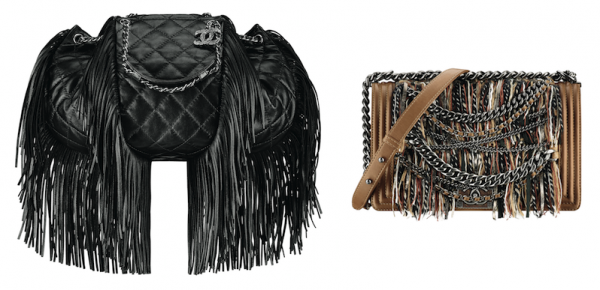 Still on the fence about fringe? Linger in limbo no more. Chanel's gutsy riff on the fashion world's latest love interest should tip you right over. You'll be walking with a lot more spring in your step, or at least zeal in your movements, thanks to their breeze-catching, precision-cut fringes.
Tue 07.22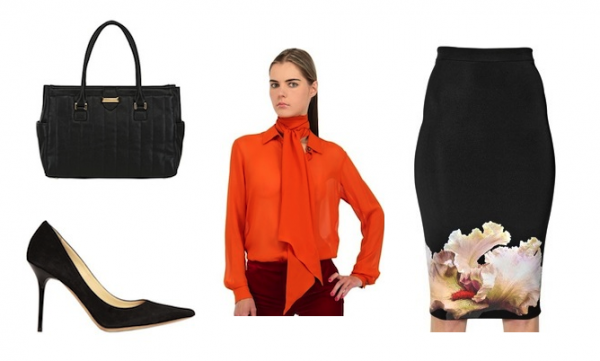 After a rejuvenating vacation, the last thing you want to do is go back to work. I keep this buzzkill feeling at bay with my secret weapon – bags! Our Snob Essentials 24-Hour tote should really be called the 365-Day tote. It will get you from the plane to home to the office with zero hassle.