Patent Leather
Tue 03.04
I say this with confidence: When it comes to mastery of the craft and virtuosity of divine execution, Maria Grazia and Pierpaolo are unparalleled. In a most emotional Fall 2014 show, the pair made their inspiration felt by each and every onlooker: unconventional women deeply rooted in a moment of change.
Mon 12.23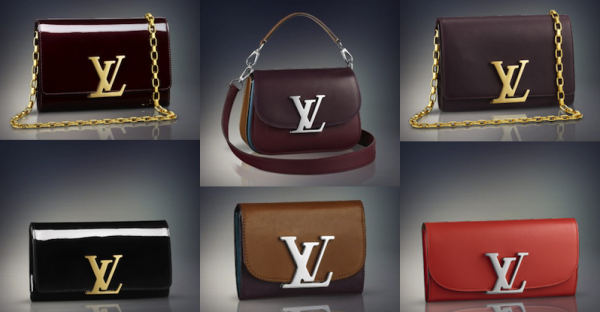 Check out the latest incarnation of the famed and long-lived LV logo. It has evolved from the allover monogram to an unabashed blast of precision-perfect hardware. Look familiar? It reminds me of the YSL logo clasp. The resemblance is actually uncanny, as it's essentially the same concept. But something about Louis Vuitton's initialized closure reads just a tad more grown-up.
Tue 12.10
This isn't your average bow-shaped bag. This is a bow that has morphed into a cool, futuristic style, ensuring your basic black clutch gets in on the excitement this season. ZAC Zac Posen often has a knack for producing frugal snob-approved finds that are as uniquely feminine as they are affordable, and this easy blend of patent and flat leather is a no-brainer.
Thu 11.21
Beloved by in-the-know downtown girls and the Olsen twins alike, What Goes Around Comes Around has been a trusted New York City institution for vintage finds for years. When it comes to vintage (from iconic designer pieces to perfectly beat-up old T-shirts), there is no experience quite like going to their Soho location and scoring a rare find.
Tue 08.20
Just because I don't like long and fuzzy fur on my bag, that doesn't mean I'm opposed to the whole concept. I've warmed up slightly after seeing the latest crop of shearling bags.
Fri 07.12
What is this terrible shape? A trapezoid with wings?? I was disappointed earlier this year that all bags started looking the same, so I get the desire to veer from the norm. Sadly, the bit at the top here looks really out of place, and that's only emphasized more by the croc-effect and accidental-looking handles.