Red Carpet
Carrying a saddle bag on the red carpet? That's not something you see every day – and for good reason. Somehow, though, Cambridge Satchel's vintage-inspired design seems surprisingly appropriate hanging off the shoulder of Suki Waterhouse.
Featured Items
Marc Jacobs started NYFW off right with of a raucous party at '80s nightclub Tunnel, and if history is any indication, he'll end the week just as strong…
You know what never, ever goes out of style? Black lace! We're not even halfway through the Film Fest, but I'm calling it now: this is my favorite look from Cannes.
While you're trying to get through the end of a long week, celebs are sunning in Cannes; and in spite of the potentially awkward tan lines, the outfit of choice often seems to involve cutouts! Karlie Kloss' is about the most sophisticated jumpsuit I've ever seen.
Not only is Roger Vivier running the streets, it's taking charge of the red carpet too! Scarlett's intricately-beaded clutch is a work of art in its own right, but what has me reeling is the mix of hues.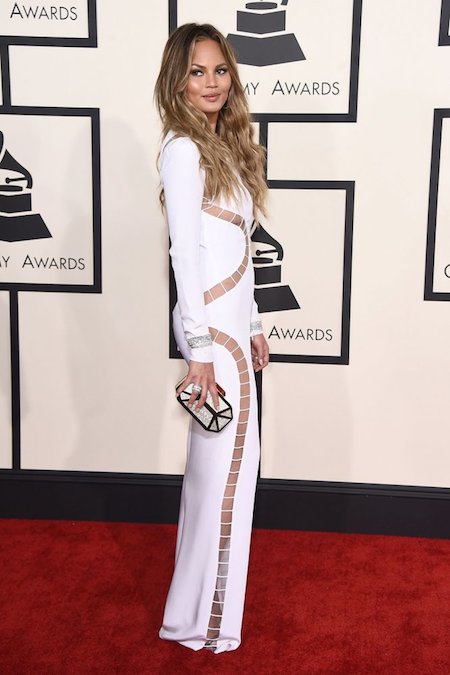 Dresses and jewels weren't the only things to shine on the Grammys red carpet. Check out my breakdown of the best and brightest bags from music's busiest weekend, as told to The Hollywood Reporter.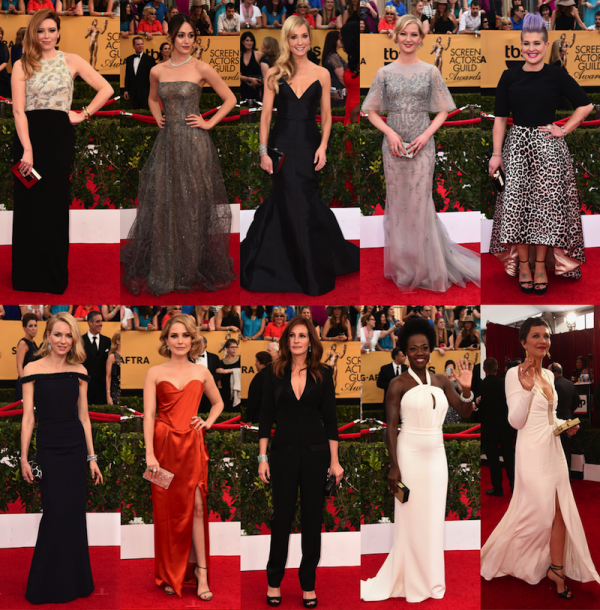 In my second installment for The Hollywood Reporter, I pick out the most memorable clutches from Sunday's SAG Awards. From Julia Robert's black Givenchy clutch to Emmy Rossum's sparkly Armani minaudière, here's a look at the 10 best pieces of arm candy…