Runway
Fri 09.27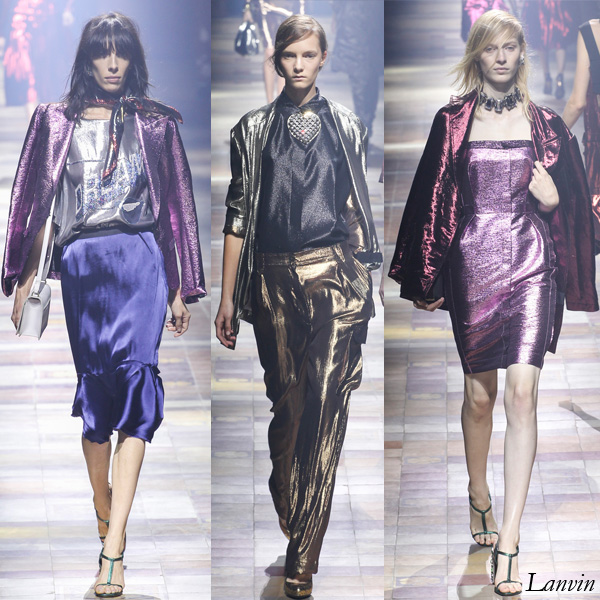 My first Lanvin show did not disappoint! How could it, really? Alber Elbaz is not one to disappoint a girl. Let's be honest – the man is all about making women happy. He's also all about the top-secret reveal. After going through the most secure check-in process ever (it involved three different check-in points; one guy tried to sneak in using someone else's invite and was turned away after being told he did not look like a "mademoiselle").
Thu 09.26
My first show of Paris Fashion Week is definitely the most entertaining one I have ever attended. Yes, the light-as-air feminine frocks, boy-meets-girl waistcoats, and Impressionistic florals and sheer tiers and layers were a feast for the eyes. But the real jaw-dropping moment was one no one saw coming.
Wed 09.18
The one outfit I want for Spring 2014 is by none other than Narciso Rodriguez. Black and white is a big look for spring (again!), and combining that trend with Narciso's mainstay – colorblocking – is like the perfect storm. I'm all for dressing appropriately for your age, but if you've got the abs, flaunt them because the midriff has never looked so elegant.
Mon 09.16
After a whirlwind week in NYC, I finally have some time to sit down and collect my thoughts. First I prepared a mental checklist of everything on my wish list, but now it's on to the trends! Which ones stuck out to you? Here are the styles I expect to see hitting the streets come spring…
Fri 09.13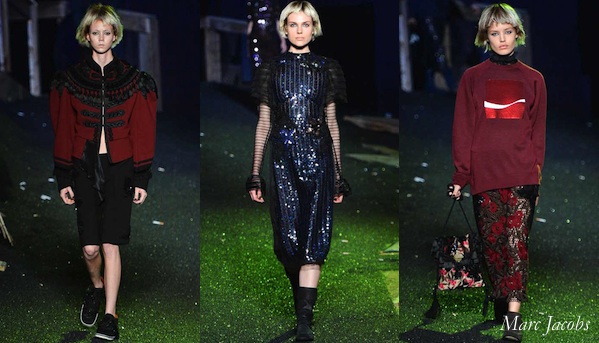 I guess it won't come as any surprise that Marc Jacobs' Spring 2014 reveal turned out to be the hottest show of the week…but literally? No editor or blogger saw that coming. With a bona fide 100° setting on the thermostat as part of the "experience," and fans pumping hot air (with all their might) throughout the armory, PR assistants passed out fans and received the brunt of our complaints. By the time the show started, I was delirious.
Thu 09.12
Ralph Lauren's Spring 2014 show kicked off with a sporty mood and a stark palette. Flirty skirt suits and adorable peplum dresses came only in perfectly coordinated combinations of bright white and black-as-can-be black. It made for a fresh, fun take on boy-meets-girl uniform, from the super-crisp collars with dagger-sharp points to the buttery leathers and slick patents, the scaled-down ties to the mod-inspired caps.