Shoulder Bag
There is nothing better than the annual spring bloom. You know what I mean: that first sunny day when you look around and see colorful blossoms have sprung and the foliage is suddenly verdant again.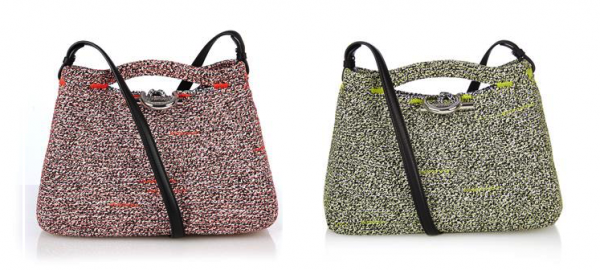 As groundbreaking as it is likely to remind you of your favorite sweater, I have mixed feelings about Alexander Wang's latest release for Balenciaga…
It's been a minute since we've seen a bona fide winner that's fit for constant use from Saint Laurent, so it feels especially satisfying to say I love this new daily shoulder bag.
Here it is: the number-one winner of Bags that are Completely Useless and Lower Your IQ by 50% Upon Carrying. Yes, this is a bag so dumb it has the capacity to make you less intelligent with contact.
Rag & Bone's Aston bag is the hippest and smartest bag of the season, literally. In this day and age of multitasking and multi-hyphenated titles (not to mention record-low attention spans), multi-functionality from our accessories isn't a luxury. It's a requirement.
Easy does it! Looking for that chic, understated bag that holds all your essentials without overwhelming your mood? Count on Valextra for quietly luxurious perfection. The Triennale is an ageless bag, with its classic satchel shape and barely curved asymmetric topline.
You don't get much of the trendy variety from Monsieur Alaïa. Known for his meticulous craftsmanship and acute attention to detail, a single new dress shape can take weeks of work before he's satisfied. But when that rare occasion happens, jump on it!
It's not easy to execute a great appliquéd bag. A single misstep, and you've entered Slob territory. Maybe those who've taken those wrong steps should look to Miuccia and a few of her latest spring releases. This appliquéd leather Miu Miu bag is done beautifully.
The new era of Coach is in full effect, as Stuart Vevers continues to up the once-tired brand's game. This cute, textured-leather mini bag (long live the mini!) is an easy and accessible gem, one you'll want to toss on crossbody come weekend or off-duty hours.