Shoulder Bag
In honor of Mother's Day this upcoming Sunday, I've pulled together a list of gift options (bags, natch) that will not only delight her sartorial sense, but will give her the function she needs as a parent – of a child of any age. Take Elle Macpherson's Hermès Jypsiere. She carried this when her kids were toddlers, and thanks to the timelessness and high-quality nature of Hermès pieces, it remains a go-to for her even now that they're older.
Featured Items
To anyone who questions the frequency with which you show up to lunch carrying a new bag, guess what? It pays to shop. If you've been as addicted to NET-A-PORTER as we have, then you received an e-mail this morning offering you a pretty 25% off discount that's valid now through Sunday on the US site (to save some potential disappointment, note that this excludes items marked "New Season," "Essentials," or "Fine Jewelry"). The deduction is automatically applied at checkout, so just log in here and start shopping!
Featured Items
For a mom, the best gift on Mother's Day is the love of her children. But since she hopefully already has that, the next best thing is a Chanel Classic Flap bag (in JUMBO)! In honor of the May 8th holiday, we've partnered up with Designer Vault to give away just that – a blue Caviar leather Jumbo in excellent condition (estimated retail value: $5,500). I have my fingers crossed that you'll win, but if you don't, you'll want a back-up present; e-commerce luxury consignment boutique Designer Vault has everything from Chanel bags to jewelry to shoes, all of which are sure to delight the finest lady in your life. Besides, if you do win, you'll get to keep the gift you bought her (or if you're a really great son or daughter, she'll have the most memorable Mother's Day ever!).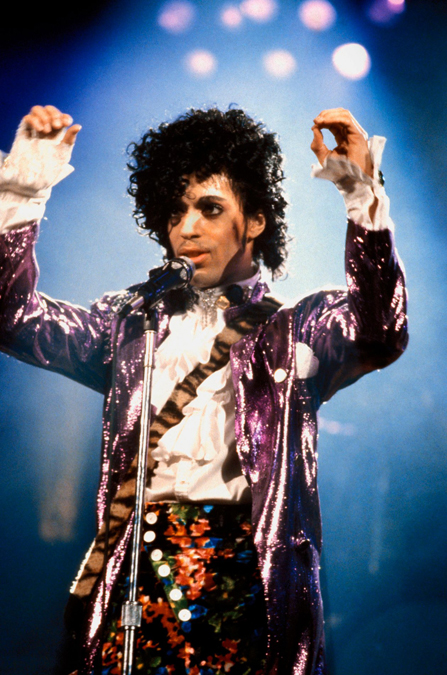 I couldn't even begin to count the number of memories I made in junior high in the '80s listening to Prince's music. Not many know this, but aside from his own songs, he also wrote hits for the likes of Chaka Khan ("I Feel for You"), The Bangles ("Manic Monday" – Yup! That was him), and Sinead O'Connor ("Nothing Compares 2 You" – a personal favorite). Prince was one of the best musicians of our time, and his personal life was just as inspiring; he credits childhood bullies as the reason he turned to music (If they weren't so mean to him, I would thank them!). So, yes, this is a sappy tribute to one of my all-time favorite artists, a man we lost much, much too soon.
Featured Items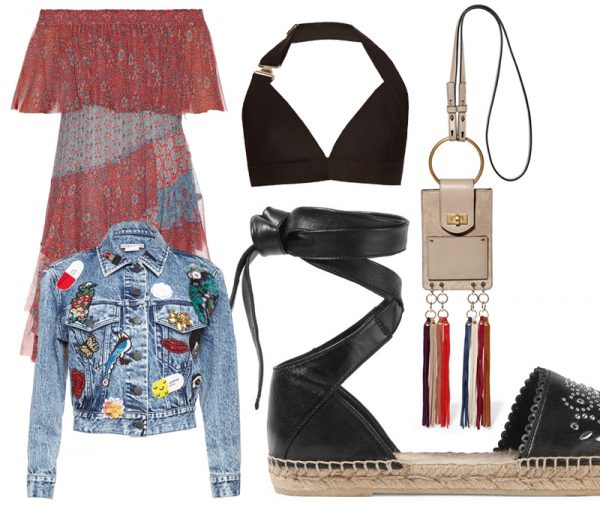 Off the grass and onto the sidewalk! Or into the office, for that matter. As we go into Weekend two of Coachella, where even more fringe-coated, cutoff-heavy, midriff-baring looks will be released upon us, I've been thinking about how to convert our festival favorites into real-life staples to wear again and again.
Featured Items
From the updated tote to the most striking statement clutch to the game-changing Diorever bag that goes with anything and everything…Good Morning Texas invited me on to talk my favorite spring bag trends, and it's only natural they go hand in hand with my coveted new bags, running the gamut from the high-level investments to fabulous frugal finds.
Featured Items
Off-duty model fashion always piques our interest – especially when covetable bags are involved – and few models get more photographer attention than Victoria's Secret Angels. Their individual styles aren't just on display in lingerie and swimwear shoots; they're even more prominent in everyday moments. From Adriana Lima's well-priced basic black tote to Alessandra Ambrosio's on-trend Fendi to Candice Swanepoel's classic Chanel Flap, there's enough variety to suit every personality – and with the frugally-priced alternatives I found, every budget as well.
Featured Items
New, now, and not to be missed: You don't want to jump on every trend the Spring '16 collections have to offer – because in the age of social media saturation, trends are a dime a dozen. You've got to be selective. That's why I'm stopping just short of a dozen…
Featured Items
When Valentino executes excess, it's always elevated, and it always exudes the highest level of craftsmanship. An exotic, hand-touched mood has struck for spring, and it's materialized in the form of intricate laser-cut details and a well-traveled tribal motif. I have to say the house has outdone itself.