Shoulder Bag
Tue 11.26
I saw the Chloé Bronte at Barneys this past weekend, and I instantly fell in love with the straightforward simplicity of its design. I am always drawn to structured shoulder bags, but this one feels even more special than most. The emphatic yet not-chunky hardware doesn't infringe on the elemental effect of the bag – which is rare.
Mon 11.25
Color trends come and go, but at the end of the (increasingly short) day, there is nothing chicer than black on black. If you had any doubts about the power of monochrome ebony, look no further than Nancy Gonzalez. Her small flap shoulder bag captures the epitome of all-black appeal, in my opinion.
Mon 11.25
You might think this bag is nothing to write home about, but initial looks can be deceiving. This is Valextra we're talking about, which means the Sally is a timeless wonder you'll use for years, regardless of the season or trends.
Thu 11.21
Beloved by in-the-know downtown girls and the Olsen twins alike, What Goes Around Comes Around has been a trusted New York City institution for vintage finds for years. When it comes to vintage (from iconic designer pieces to perfectly beat-up old T-shirts), there is no experience quite like going to their Soho location and scoring a rare find.
Wed 11.20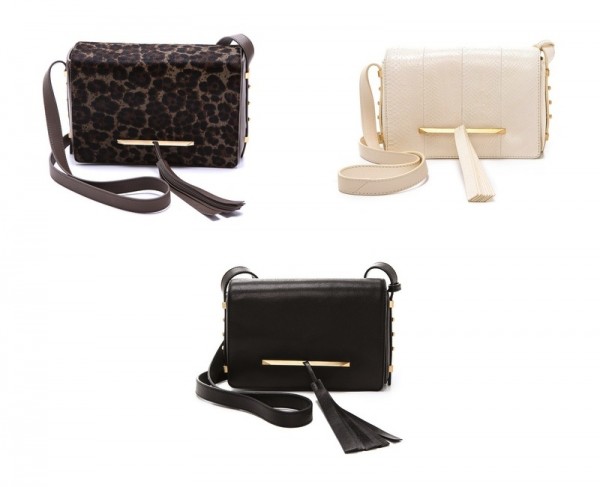 I don't need to tell you how difficult it is to find unique and stylish bags under $400. Let alone chic EXOTIC bags. Unless you're perusing The Outnet and Barneys Warehouse with Sherlock-level stealth, it's basically unheard of. Put the binoculars down: the Bo and Brigitte bags by B Brian Atwood are the answers to all your bag dreams
Wed 11.20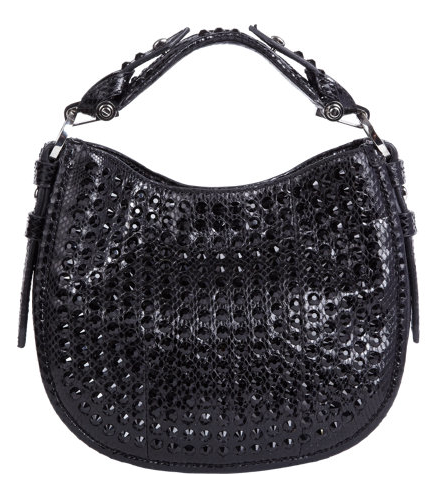 Maybe it's all that time Riccardo Tisci is spending with Kim and Kanye. Is it just me or is Givenchy looking flashier than ever these days? Not that their trademark elements are missing. A combination of hard-edges and luxurious details, this says Givenchy all the way.