Shoulder Bag
Mon 12.01
From bright and early on Black Friday to the evening hours of Cyber Monday, this is a long weekend to milk the sales if I've ever seen one. To top it all off, this Cyber Monday NET-A-PORTER is offering 30-50% off plenty of awesome merchandise. Here, my top picks of their just-marked-down bags…
Wed 11.26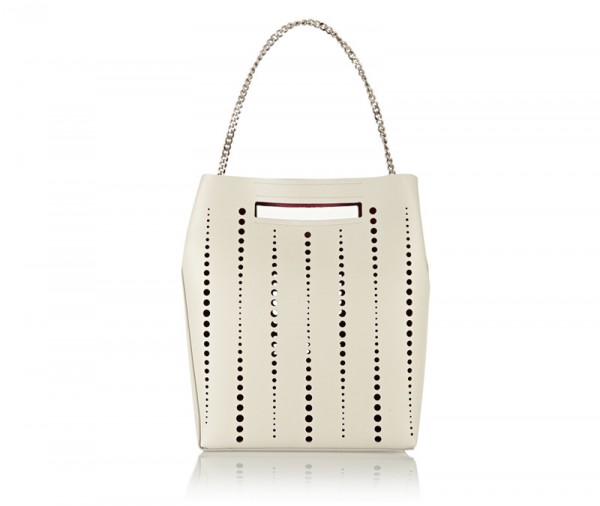 But just look at it! The irregular, bubble-style laser cuts are so fun, yet the motif manages to remain sophisticated. Round, punched-out dots make for a total '60s-retro feel, while with the lean north-south shape and, yes, minimal design, it's also a hundred-percent modern.
Wed 11.26
Hungry? Wear your lunch on your arm. Or even better, your favorite snack. The latest crop of kitschy-fun bags is setting out to make your mouth water. While most aren't exactly appetizing, they do make for cute statement pieces that are well worth a giggle. So lighten up, eat up, and have some fun with this food for thought!
Mon 11.24
I recently attended the Katy Perry concert with my 10-year-old. Despite being the oldest person there amongst screaming preteens, I had the best bag in the whole place– one that left me hands-free to eat my cotton candy with one hand, while pumping my fist in beat with the other. In the spirit of being unencumbered and embracing the music, here are the top bags for concerts!
Thu 11.20
With a sporty feel enhanced by a coolly polished chunky chain strap, Miu Miu's slick, winter-white shoulder bag has all the elements I'm craving at the moment. It's ready to be dressed up or down in equal measures, so be prepared to wear this one with a variety of different outfits.
Wed 11.19
This is so fun and ridiculous…a true must-have given the price! A fluffy, bubble gum pink shoulder bag is the kind of cute, frivolous thing you'd have expected to see Alicia Silverstone dangling off her arm in Clueless. Is it functional? Well, let's just say this isn't meant for the sensible Snob, but you could probably already tell that.
Tue 11.18
Breezing out of the Bowery Hotel in New York City on November 16th, Jennifer Aniston was a vision of easy, winter chic. I'm crazy about that Céline bag!
Mon 11.17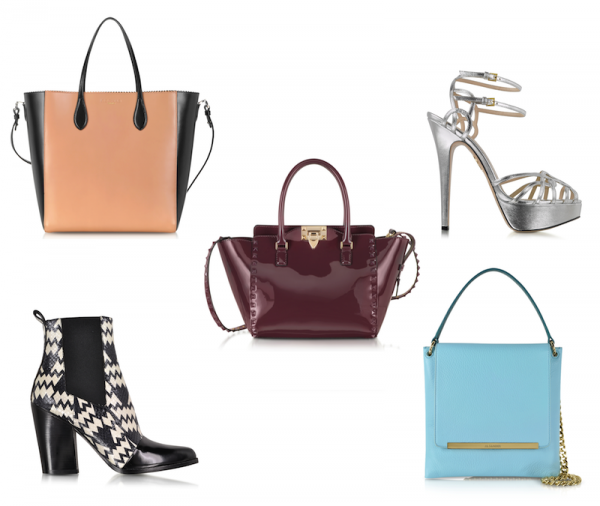 Nothing combats a mean case of the Monday blues like some surprise sale action, so to kick off the week right, Forzieri.com is holding a five-day exclusive Snob special. From today through Friday, November 21st, enter the Snob code "SNOB30" to receive 30% your order of at least $500 on all Fall/Winter collection bags and shoes.