Shoulder Bag
Tue 09.30
Now that October is fast approaching, I am feeling slightly plaid-crazy. And by slightly, I mean all about it. Nothing looks more like the picture of fall to me than some crisp tartan freshness. But why stop at pleated skirts and cozy coats?
Fri 09.26
Two-for-one special, anyone? This is quite possibly the most functional trend, ever. Jeremy Scott (seriously, who else?!) at Moschino is determined to bring the term "hands-free" to brave new levels.
Fri 09.26
I don't care how many you own; you can still never have enough basic shoulder bags that get you through the day without fuss. That being said, there's nothing standard about the latest Zagliani bag.
Thu 09.25
This season, Mary Katrantzou has spring-boarded from her collaboration with Longchamp, which reaped a collection of brightly printed bags (think patterns featuring hot air balloons and Southeast Asian temples), to a full-fledged line of her own. The results are as astoundingly good as her trademark elaborate, highly technical prints.
Wed 09.24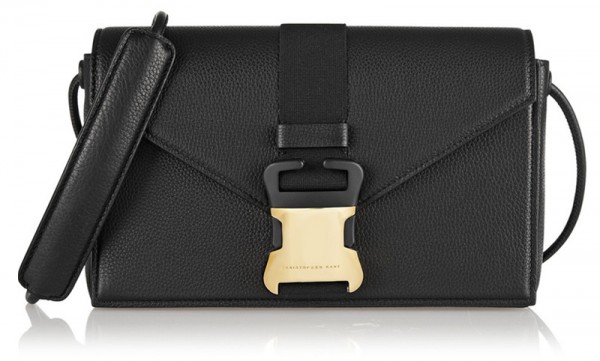 Sometimes a bag is so true to a designer's trademark details and established aesthetic, you saw it coming a mile away…
Wed 09.24
I had such a fun time today shopping for jewels and lunching with longtime girlfriends, along with a few new ones. I need these kinds of days; we all need these days, when we keep things light, let out steam about our husbands and kids, and get just plain silly.
Thu 09.18
We're on to our third Forzieri giveaway bag, and we think you're going to like it. No, not like – love. I make no secret of my Marni obsession, and Tina was equally enamored with Consuelo Castiglioni's colorblocked Trunk back in April. Now we're giving away the bike culture-inspired bag in black!