Shoulder Bag
Thu 03.27
Some collaborations are nothing but a natural fit. Smythson's latest Panama Collection marks the second capsule partnership between the leather company and artist Quentin Jones. Best of all, I love Smythson and their clean, simple shapes readily lend themselves to artistic embellishment.
Tue 03.25
Trend or modern classic? Apparently, the winged tote has not had its day. Far from it, the flared-gusset shape continues strong into the upcoming seasons. This time around, it offers a few clever twists on the style.
Fri 03.21
Metallics? Hello, liquid luster! Black patent leather? Think shinier than your lip gloss. Astrakhan lamb fur? So sumptuous! And crocodile? This is as divine as exotic skin gets. Jason Wu is keeping his girls classy for Fall '14 with an insanely gorgeous bag collection set strictly in neutral tones.
Wed 03.19
Not having a Rag & Bone moment yet? The Enfield will surely change your mind. This new Spring style proves the boys can do so much more than great basic tees and well-tailored blazers.
Wed 03.19
There's a lot going for this bag. A bright yellow that's perfect for summer, cool hardware to counterbalance the vivid hue, and a $495 price tag. Enough said, right? But then there's the textured leather and the shoulder strap that allow for easy wear and versatility. And did I mention the price? Yeah, well, it's worth a second mention.
Tue 03.18
These street style bags are creating trends! We've got tiny bags, novelty designs, and furry creations.
Tue 03.18
I'm due for a fitting follow-up to my all-time favorite VB bag, the Liberty, and this piercing pink mini satchel is just the piece to add to my collection, for lighter days when a bigger tote isn't needed…and a pop of color is desired.
Mon 03.17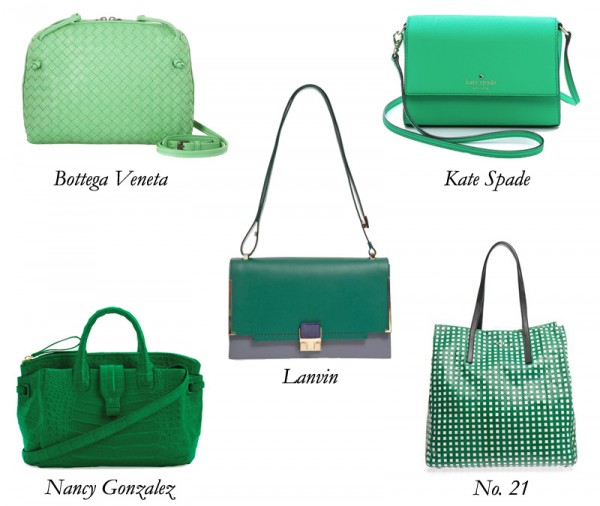 According to legend dating back to Boston in the 1700s, if leprechauns (or your prankster friends) see that you're not wearing green on March 17th, they'll pinch you! To avoid unsightly little bruises, I recommend one of the Emerald Isle-hued options below. My husband's maternal grandfather was 100% happy go lucky Irish, and his spirit has me in the mood to celebrate.
Fri 03.14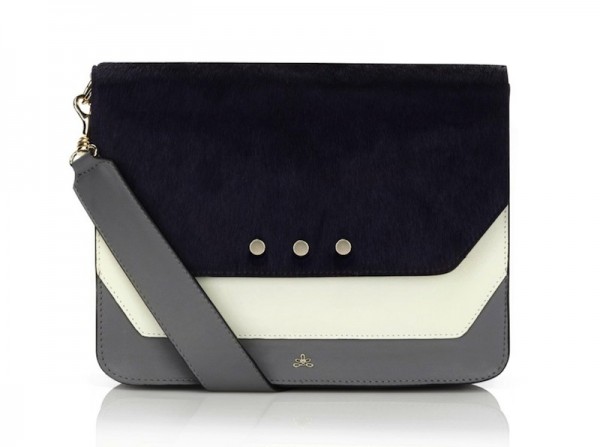 I'm so in love! Navy pony hair layered over blocks of gray and white isn't just unexpected, it's striking and deeply chic. We see more than our fair share of pony on a regular basis, so I've got to hand it to Milli Millu for coming up with such a unique incarnation. Navy blue looks as glossy as satin and exotic as anything I've seen.