Shoulder Bag
Tue 12.30
Take a hint from the latest runways and dive into color! But there's no need to perform an all-out wardrobe overhaul. Hold onto your favorite neutral colors for the main part of your ensemble because a boldly colored bag is the simplest way to ease into color and test which searing new hue really speaks to you.
Mon 12.29
While the past year proved to be a tumultuous one in many ways, 2014 was undeniably a year of great bags.
Fri 12.26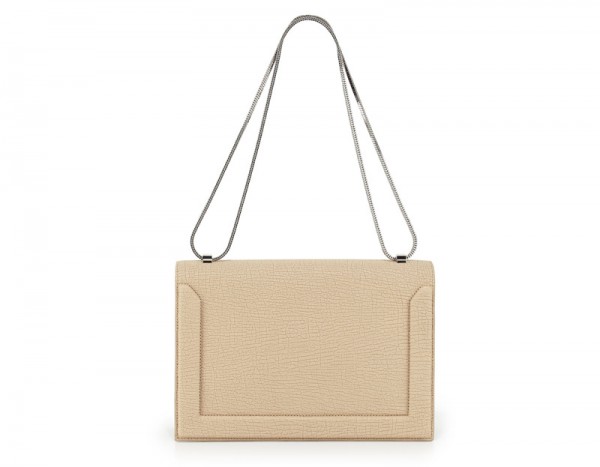 Can't get enough of Phillip Lim bags? Neither can we. As we take stock of the freshly unwrapped presents from yesterday and now look ahead towards the biggest party night of the year (have you finalized your outfit yet?!), it's time to welcome in the sunshine. Say yes to Lim's latest and greatest, the Soleil, for your upcoming New Year's celebrations!
Wed 12.24
Forget awning, Bengal, zebra, Breton, repp, and candy stripes. Even pinstripes. The chicest of all breeds of stripes is chevron!
Tue 12.23
I always love Anndra Neen for a healthy dose of good fun, from her wire chokers to, of course, eye-catching clutches. We're used to her slim, compact Cage style, the original of which has a vaguely complicated clasp and a fully revealing effect. This new one, in contrast, has a simpler shape, allowing for easier wear.
Wed 12.17
This one's for all the mall warriors and department store troopers braving the last-minute holiday crowds.
Fri 12.12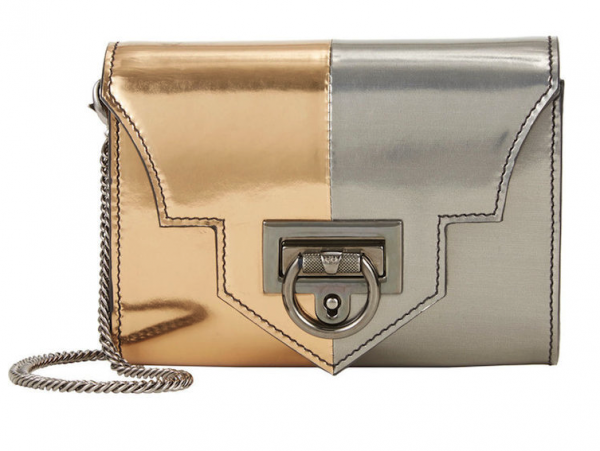 As Reece Hudson continues to expand their classic-meets-rebellious bag empire, they continue to update their already established favorites. Like their instant-trademark Rider style. Come the holiday season, metallics are nothing new, but this mash-up is as fresh as it gets.
Fri 12.12
Do you ever feel like you're being watched? Maybe it's because there are suddenly too many bags to count out there with eyes of their own! From the subtle and sophisticated to the unapologetically campy, I've narrowed it down to just five gaze-worthy bags. But even with five, I can promise you'll still get an eyeful.
Thu 12.11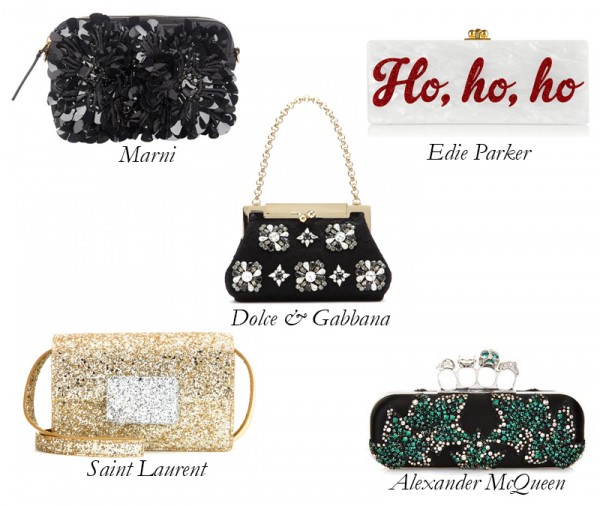 Maybe it's just the holiday spirit taking over my senses, but suddenly I'm seeing a whole brigade of bags that could double as festive decorations for your Christmas tree. From clusters of beads and jewels to fanciful adornments to glitter galore to in-your-face lettering, forget the strung bright lights…