Shoulder Bag
When it comes to coordinating your bag and shoes, the natural tendency is to go matchy-matchy, but that look is always very safe and lackluster. A little less literal is the route to take. What we want, especially for an occasion like a party, is to punctuate the pairing with personality.
Featured Items

Never has a brand gone from blah to bam as quickly as Gucci under the new direction of Alessandro Michele. The departure of Frida Giannini was welcomed by both the industry and consumers, along with longtime Gucci devotees, and it was a brilliant move on the brand's part appointing their Senior Accessories Director, as this is a house known for their accessories. Consider this new phase a welcome return to the brand's strengths.
Featured Items
We all want the real deal, but sometimes a stamped leather will give you the same thrill without the hefty cost. In my experience, croc is the look designers recreate best, but snake is up there too (it's worth noting, though, that snake is often the least expensive exotic if you are wanting to break into authentic exotics at an affordable price point).
Featured Items
Happy Halloween weekend! In honor of Fright Night, I have found the perfect spooky bag for all your trick-or-treating. As a matter of fact, the way I see it, this hairy situation is two-parts trick and one-part treat.
Featured Items
It is simply not possible to be everything to everyone. Brands who try to do so often fail. Instead, defining your brand's DNA and confidently knowing your brand's core: that's how successful businesses are built. Myriam Schaefer gets that fact.
Featured Items
There is nothing more difficult than getting a mother and a pre-teen or teen to agree on something. But when it comes to fashion and bags, you might have a rare chance at a consensus. I asked my daughter for help on this one…
Featured Items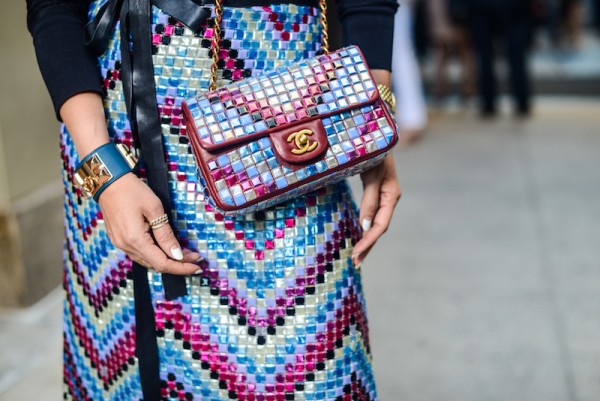 The runways proved that matching your bag to your ready-to-wear is the way to go for the Spring '16 season, but I say, why wait until then?
Featured Items
Shorter, colder days mean more time indoors and less sunshine, but let's look on the bright side. Just when the gloom of fall has settled upon us, we get a burst of gorgeous rainbow-bright bags to cheer us up. The best thing about rainbows, besides the mood-boosting factor? They literally go with everything. When all the shades of the spectrum are included in your bag, it will pick up whichever you want. So don't hesitate to take the color plunge.
Featured Items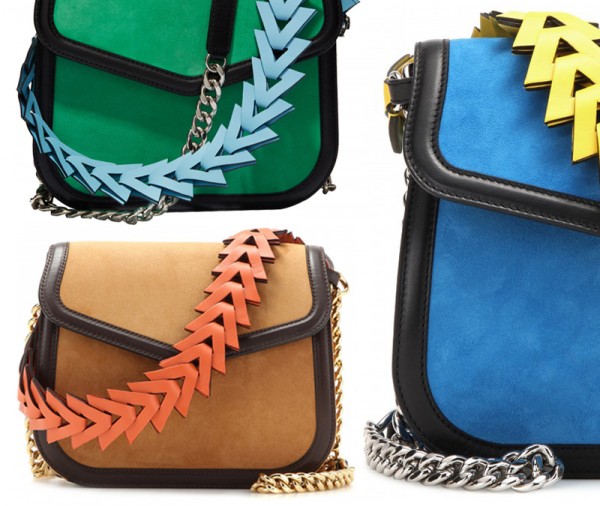 This, my dear Snobs, is a serious game-changer for Loewe. The suede V shoulder bag, clearly named after the recurring triangular shape showcased on the unexpected calfskin strap, makes for a bag unlike anything else you own – or anything we've seen, for that matter.
Featured Items