Shoulder Bag
Some runway bags don't translate well to real life. But Marc Jacobs is one of the few designers who can successfully bring the dream to reality. His Spring '16 bags are just as enticing a prospect to carry all day, every day as they were when we first saw them swinging from the arms of models back in September at the Ziegfeld.
Featured Items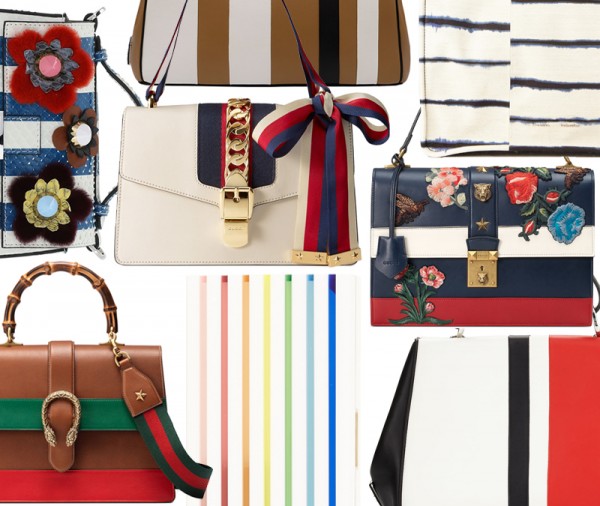 Stripes: No longer relegated to sports or prepsters, the fashion set has claimed them for our own. And trust we have really run with them. This season, almost every major designer has gone stripe-happy, but I can say with confidence that none have done it as well as Gucci. Can I just say Gucci, Gucci, Gucci is all I dream about? Every. Single. Day. Never would I ever think that stripes, chains, and bows could be so well-executed. But here they are, along with my other favorite stripes of the season!
Featured Items
Happy Fat Tuesday! I don't know about you, but any holiday that encourages you to indulge in decadent foods (Did you know Mardi Gras was originally a binging festival so people could stock up, so to speak, on fatty foods ahead of giving up their favorite treats for Lent?), wear anything and everything flashy, and let loose in the streets gets my support. Maybe you're storming the French Quarter as we speak or maybe you didn't even realize beads were being tossed around with reckless abandon today.
Featured Items
Rose quartz may be my favorite on-trend color that's always tempting me, especially as of late, but like a pretty appetizer instead of a robust meal, I still easily tire of lightweight colors of little substance. That's why black is my mainstay entrée.
Featured Items
Anne Hathaway's been out of the limelight lately, as she prepares for the arrival of her first baby, but all it takes is one stellar red carpet appearance to remind the world of just how chic and fabulous you really are – especially when pregnant. There's nothing wrong with plain old maternity wear for these occasions, but I love when women make non-maternity clothes work in spite of their growing bellies…
Featured Items
Sometimes a kiss is more than a kiss (the best ones are, anyway!). That's certainly the case with my new NH 1300 necklace from Nouvel Heritage. I love the idea that you never own jewelry; you're merely holding it for the next generation. And as one of the most sentimental pieces I've collected, this diamond-encrusted treasure will surely be passed on and cherished. Not only can you engrave a name on the side of the charm, but it also comes engraved with your – or a loved one's – pout.
Featured Items
I don't usually recommend fixing what isn't broken, but the execution of the new Double (pronounced "dooblay") bag is nothing short of pure Prada perfection. Now my go-to daily tote is better than ever with an updated look as sumptuous as it is chic. Thanks to the marshmallow cream and caramel version, I'm salivating as I write this, dreaming of my favorite salted caramel sundae that's totally verboten on my January health kick (I'll be back to eating steak et frites and cupcakes by February). Until then, the bag will satiate my craving.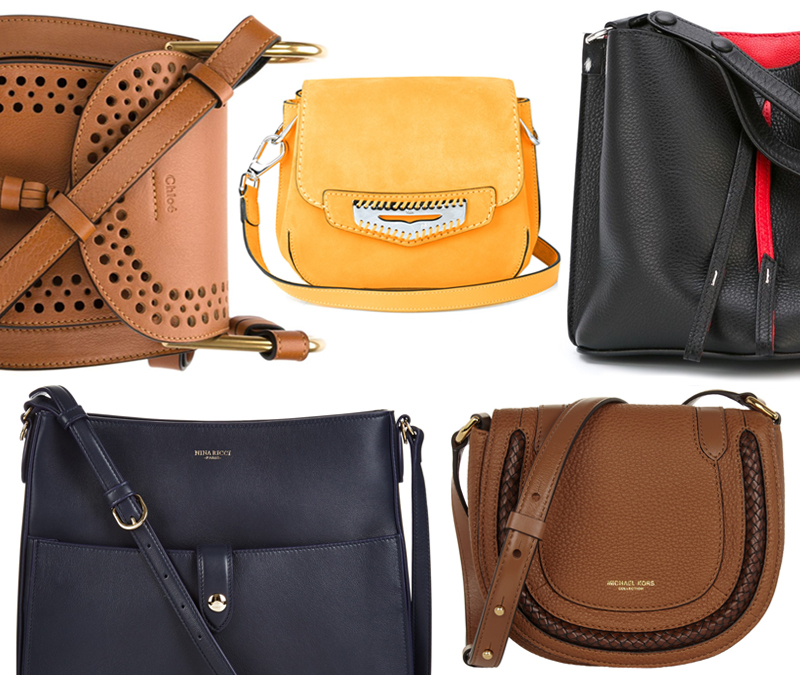 No matter how many you have in your arsenal, there is always that one bag you use more than any other. Investing in this elusive bag doesn't come guaranteed. It's more of a hit-or-miss process, and bags can surprise you. The one you think you'll use all the time can end up in the back of your closet. You might go through a few so-called daily bags before you actually find the one that works for everything, and the one styled to keep you happy and chic all year, both in a single package.
Featured Items