Shoulder Bag
Thu 01.30
As we start shopping – and getting earnestly excited to wear – the Spring 2014 collections, you can't ignore Roger Vivier. But can you ever?! Thanks to effortless geometry, the unified contrast of strong lines and sweet delicacy, and a pastel-perfect palette, the Prismick feels very on-trend this season. But Roger Vivier's quintessential bag is actually far ahead of the current trends. The elite Vivier has been doing this for years.
Wed 01.29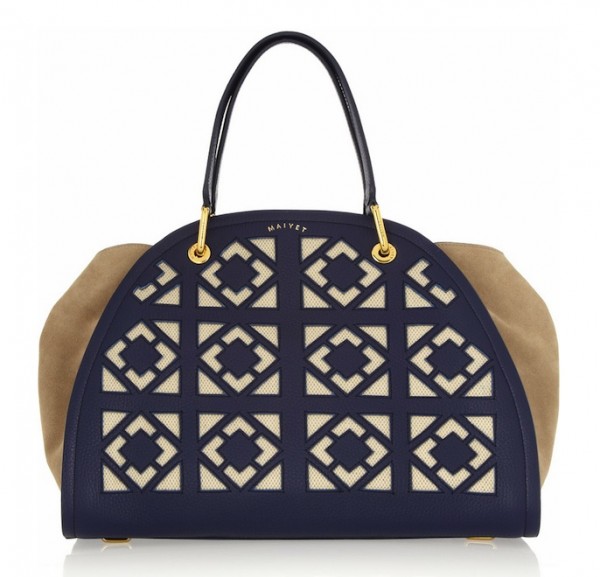 Bold lattice designs usually make me think of 1970s Palm Springs décor, a little tacky and over-the-top. But my new obsession with interior designer Tom Scheerer has me changing my tune.
Wed 01.29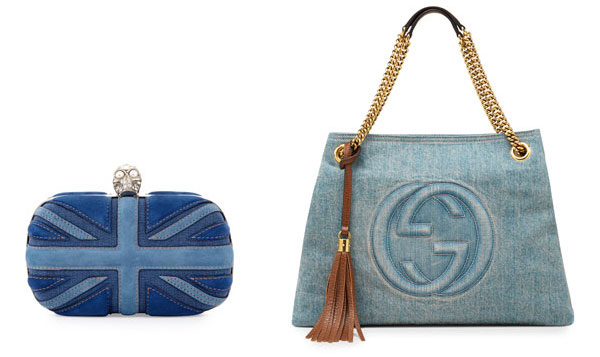 So how do we feel about denim bags? I love a great pair of jeans or a tailored denim shirt, but my appreciation for America's most quintessential item of clothing has never successfully translated to bags.
Thu 01.23
I'm all for an embellished bag. In fact, I welcome the add-ons and fixings. And I love nothing more than little princess toys for my young nieces and goddaughters. But do I want them bedazzled all over my clutch? No, thank you.
Wed 01.22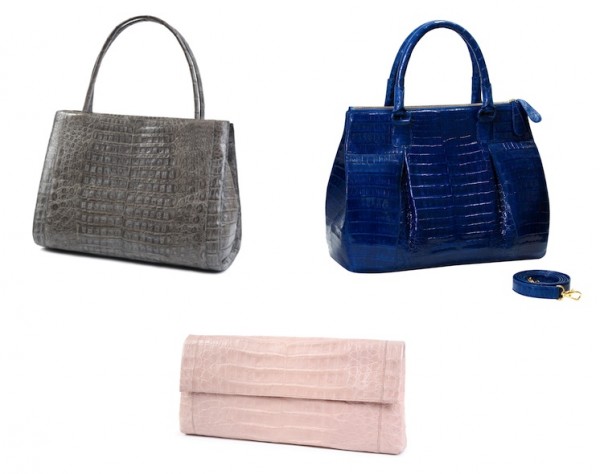 Did you ever think you would have the chance to imagine your own Nancy Gonzalez bag, and see that concept come to fruition? While I'm sadly not talking about the opportunity to work with crocodile's legendary mistress one-on-one, the dream of personalizing your own Gonzalez original just became a reality.
Tue 01.21
If this season's "radiant orchid" mauve pinks and warm lavenders are not your thing, you still owe it to yourself to get out of the mid-winter doldrums. Achieve instant perkiness, inside and out, with a sunny yellow bag.
Mon 01.20
I'm so in love! I'm no ballerina, not even close, but this update of Nina Ricci's delicately impactful Ballet bag is making me want to dance. Or at least do a little twirl with it on my arm. While the original has a wide, east-west silhouette, this newly elongated iteration really speaks to me.
Fri 01.17
Chloé's winning streak continues as they sail into the spring season. Their ready-to-wear collection was inspired by the jet-set bohemian chick, all flowing sheer dresses and beach-blown hair, and the Clare bag delivers a well-matched air of easy glamour and breezy attitude.