Shoulder Bag
Mon 07.28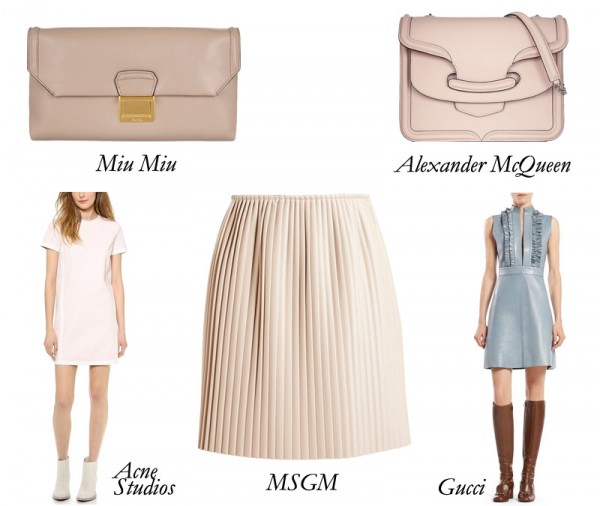 Pastels are for spring, you say? Not anymore! Or at least, not only for spring. Sooner or later, we must accept that fall will be here soon. I know, I know…the summer just started! It's okay, though, because we can keep the color palette going through autumn…
Mon 07.28
A solid bag, there's absolutely nothing wrong with this design – other than the fact that it's somewhat unremarkable. The Bucket lacks the hallmarks of what I've come to consider Proenza-luxe: the striking details and signature "PS" elements. Instead, it's a truly clean and casual bucket style with minimal metal accents and strong structuring…
Fri 07.25
My first Prada bag was a nylon backpack with gold chains. I wore that thing everywhere, even to class (a student needs a backpack, no?). I was so obsessed with these bags that they were one of the main topics of conversation with my girlfriends every day.
Wed 07.23
I love a good pouch, but I hate dragging a pouch around with me. Enter the ideal compromise for maximum pouch power: Marni's multifunctional Bandoleer with a removable strap is perfection!
Tue 07.22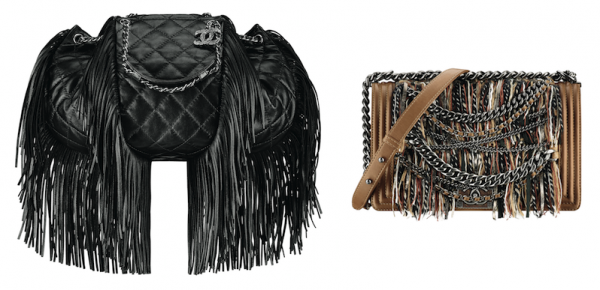 Still on the fence about fringe? Linger in limbo no more. Chanel's gutsy riff on the fashion world's latest love interest should tip you right over. You'll be walking with a lot more spring in your step, or at least zeal in your movements, thanks to their breeze-catching, precision-cut fringes.
Mon 07.21
Contrary to what we might hope, bags are not always "one size fits all." Skinny, young things may be able to get away carrying just about anything, but my well-endowed girlfriends have trouble finding even a simple crossbody. While you can certainly buy any bag out there, the truth is that different bags flatter different body types. See which will work best for you!
Mon 07.21
One of two things has happened here: either my eye has changed or Dolce is growing on me. While their bags once (and not a time too long ago) looked blatantly kitsch, two of their latest designs, released today, are charmingly kitsch – and trust me, there is a big difference between the two.
Fri 07.18
Ever-bright Reese Witherspoon was looking weekend-ready as she stepped out in Beverly Hills on Thursday. Carrying Maiyet's Peyton tote in juicy orange, she is a pretty picture of California sunshine. Such a bright, vibrant bag isn't merely the kind of accessory mid-July calls for to keep energy up, it brings life to Reese's deliciously airy, laser-cut ensemble.
Thu 07.17
It would be an understatement to say that Florence-born Roberto Cavalli has a "more is more" mentality. But that doesn't necessarily mean he always has to go all out with sexy accents, exotic prints, and a distinctively Euro sense of joie de vivre. Sometimes he delivers just the right portions of his trademark factors. Like right now. I love this bag!