Shoulder Bag
Fri 07.04
I can't think of a better way to celebrate the ultimate all-American holiday than with a roundup of looks from some of my all-time favorite all-American designers!
Thu 07.03
This season, it's all about ingenious handles, from Nina Ricci to Fendi. Don't think kooky, clunky chains that have decidedly hands-off results; instead, think taking yours with a cool-looking twist that actually helps you out in the process.
Thu 07.03
What's more exciting than new Céline bags hitting the shelves? For Fall, Phoebe continues with her commitment to keen colorblocking. But as you know, these aren't flash-in-the-pan combinations; a muted array of shades ensure they're always more classic than trendy.
Wed 07.02
A center panel of contrasting color (or texture!) can take a bag from basic to the big leagues with the simplest of juxtapositions…
Mon 06.30

I cannot get enough of Chloé bags lately! The current object of my desire is the Camille crossbody bag: an absolutely adorable mini-bucket bag laden with some serious hardware.
Thu 06.26
Chloé's latest, the Dalston (named after Creative Director Claire Waight Keller's hometown in England), is one of the most creative satchels I have ever seen. I had the chance to preview it at the Neiman Marcus conclave yesterday…
Wed 06.25
Finally, the long-awaited Moschino jacket bags are here. Yep, now you can wear your leather motorcycle jacket and carry it, too!
Fri 06.20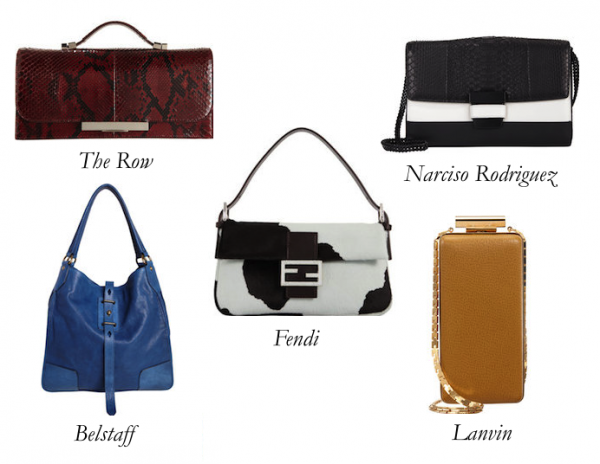 Barneys sales are the best, hands down. Shop with these bags in mind to get the most bang out of your sale buck.
Fri 06.20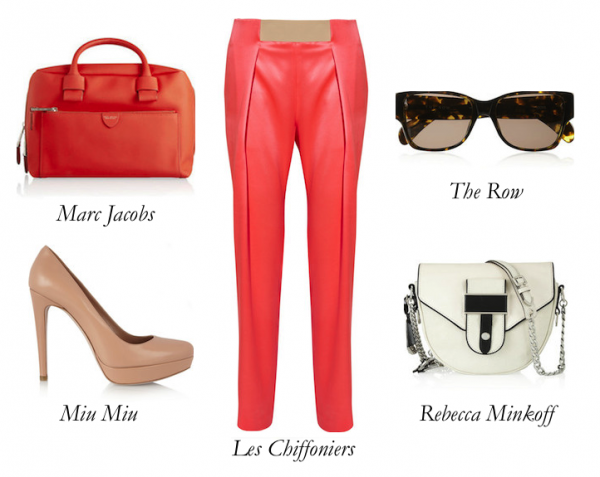 If you've ever perused the Outnet before, you know that the prices are insanely good to begin with. Top them with an additional 30% off, and my shopping cart overflows.