Shoulder Bag
Each and every week doesn't start with a bang. Sometimes you get the luxury of easing on in, especially when it comes to weeks that end early like this one, which officially kicks off the holiday season. Speaking of luxury, these easygoing, new bags possess a different kind of luxe appeal, proving earthy embellishments with a rustic twist can be as alluring as the all-out glam stuff.
Featured Items
Calling all bad girls and rabble-rousers. There's a new bunch of florals on the scene and while they may be fresh-picked, there's nothing sweet about this garden variety. My new favorite floral bags are mysterious, unexpected, and most of all, dark, proving the enduring flower theme shouldn't be strictly reserved for spring.
Featured Items
I have often joked that there is something about Hermès leathers, much like the world's most addictive drugs, that get women (well, me at least) high. The scent of Hermès leather is like no other, and once you catch a whiff, you only want more.
Featured Items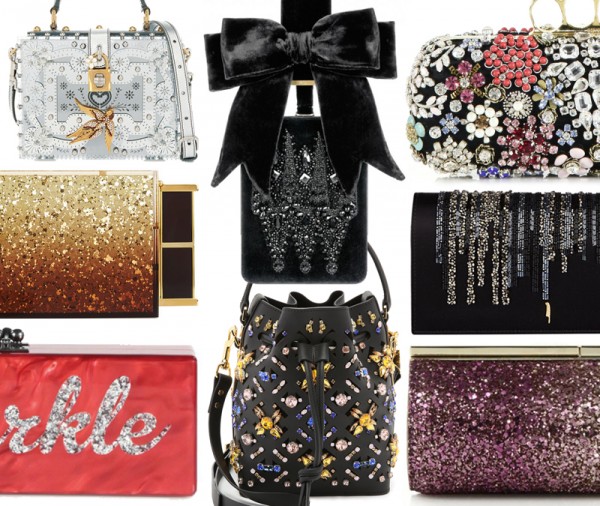 Forget spicing up your life. It's now the season to sparkle up your life! Nothing says "I'm feeling festive" like a bag that glitters, glimmers, and catches the moonlight. And if you're not feeling so festive to begin with, a bag like one of these will definitely put you in a shiny mood.
Featured Items
Envision taking an afternoon drive through the scenic countryside in autumn: the grassy ground next to the sprawling road is filled with crunchy, crinkled leaves and the trees for miles explode with rich, harvest-worthy color.
Featured Items
As we head towards the holiday season, extravagance and fantasy begin to occupy our minds. For fun, as research, or for the sole sake of ogling, here are the most expensive bags money can buy, that are, indeed, worthy of their staggering prices.
Featured Items
When it comes to coordinating your bag and shoes, the natural tendency is to go matchy-matchy, but that look is always very safe and lackluster. A little less literal is the route to take. What we want, especially for an occasion like a party, is to punctuate the pairing with personality.
Featured Items

Never has a brand gone from blah to bam as quickly as Gucci under the new direction of Alessandro Michele. The departure of Frida Giannini was welcomed by both the industry and consumers, along with longtime Gucci devotees, and it was a brilliant move on the brand's part appointing their Senior Accessories Director, as this is a house known for their accessories. Consider this new phase a welcome return to the brand's strengths.
Featured Items
We all want the real deal, but sometimes a stamped leather will give you the same thrill without the hefty cost. In my experience, croc is the look designers recreate best, but snake is up there too (it's worth noting, though, that snake is often the least expensive exotic if you are wanting to break into authentic exotics at an affordable price point).
Featured Items