Shoulder Bag
Tue 11.11
The holidays are coming fast, which means so are the gifts! I say why wait for all things wrapped in ribbons, and treat yourself to an early present, one that looks like just that.
Mon 11.10
Proenza Schouler just took their quintessential PS style to striking new heights. Not just striking but highly luxe (as proven by the price tag). This exhibits a brilliant use of fresh print and exotic skin on an already great bag.
Mon 11.10
We are so excited to return to HSN with our third collection: Holiday 2015! This time, it's all about strong structure and old-world glamour. We found ourselves inspired by the innate elegance and unapologetic sophistication of vintage Hollywood stars. Enter the Anara bag.
Fri 10.31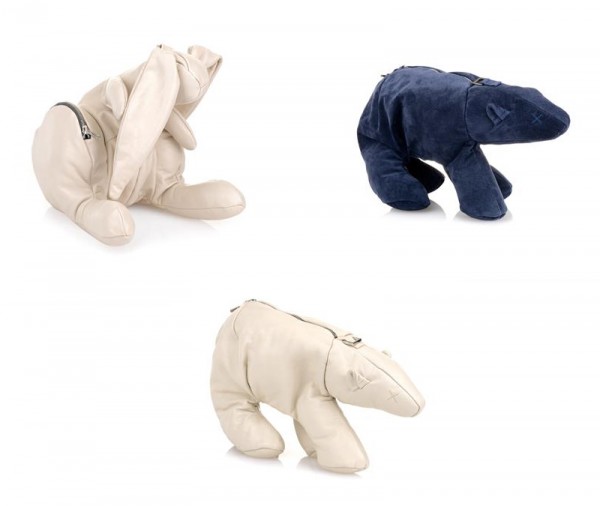 Has kitsch gone too far? I think we've already established the answer is yes, probably. There is a fine line between animal magnetism (just look at Fendi's cute yet intelligently abstract Demi Jour Penguin bag and animal madness.
Thu 10.30
Looks-wise from the outside, this bag isn't anything special and the red "cow print" and rather cheap looking strap aren't something I would jump to get my hands on, but once you open up this bag, wow!! It's pretty awesome.
Tue 10.28
Lately, I've been shifting into neutral when it comes to my bags. White may not seem like the most audacious color (or technically, even be a color), but set against rich, autumnal reds, oranges, and yellows, there's no better way to set yourself apart.
Tue 10.28
The look is youthful, playful, and on trend. Whether you go for the polish of Valextra or the whimsy of our Circle Daily in cobalt blue, a perfectly round bag is a must right now.
Mon 10.27
Roland Mouret's, also known as the master of chic dresses, foray into handbags has been one of the most exciting launches in recent designer history. From his origami-inspired folds and focus on sleek geometry to his cool graphic prints and art-inspired graffiti, his aesthetic continues to be spot on, each and every time.
Fri 10.24
My nude obsession continues. Actually, it's only gaining steam. After a streak of blindingly bright neon trends, all things washed out have never looked chicer.