Snob Sales
Wed 12.17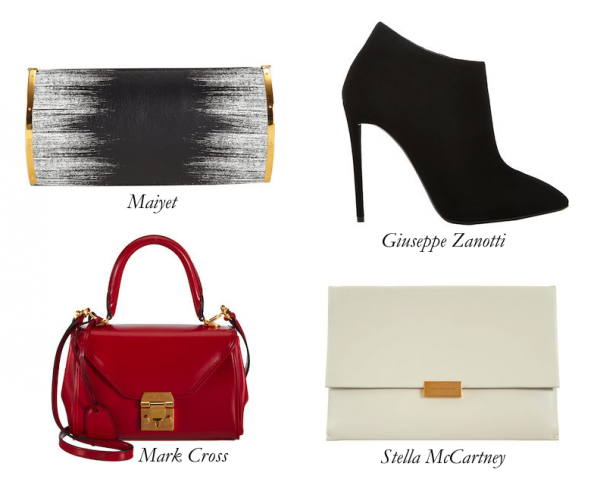 The only thing I love more than a sale is when the items in that sale are discounted even further, and Barneys never lets me down!
Tue 12.16
And the sales just keep getting better! Today, NET-A-PORTER increased discounts up to 70% and added some new designers into the markdown mix, so even if you've clicked through the lot before, it's worth checking things out again – and quickly!
Fri 12.05
And you thought the sale shopping was over! With discounts up to 40% off, Barneys has my full attention right now. Whether you still have holiday gifts to buy or you'd just like to reward yourself for making it through the week, there are definitely a few pieces you're going to want – pieces you'd even be willing to pay full price for!
Mon 12.01
Just finished a long Monday at work? Kick back, relax, and end Cyber Weekend with a bang!
Mon 12.01
From bright and early on Black Friday to the evening hours of Cyber Monday, this is a long weekend to milk the sales if I've ever seen one. To top it all off, this Cyber Monday NET-A-PORTER is offering 30-50% off plenty of awesome merchandise. Here, my top picks of their just-marked-down bags…
Fri 11.28
By now, the crowds are surging at Black Friday sales. Rather than run from store to store with your elbows out, why not just kick back at home and click through the best deals?
Fri 11.28
You know when something's a no-brainer? Like when a sale gets so good, like doubly discounted good, that it would just be dumb to pass up? Today marks one of those happy situations. Our exclusive code gives you an extra 20% off all already reduced sale items on Luisa via Roma
Fri 11.28
Think you know Lord & Taylor? Think again! Ever since they've opened their fanciful shop-within-a-shop in October, I've had a newfound appreciation for the department store. Now in time for Black Friday, it's about to get even better.