Snob Sales
Yes, it's back to work, but you can sneak a few moments to keep the shopping momentum going! As with Black Friday, I've rounded up the best of the sales, and since you may not have the opportunity to get to the stores today, I'm focusing on ecommerce retailers, rather than brick and mortar ones. It is Cyber Monday, after all!
Featured Items
You've cleaned up a Thanksgiving-ravaged kitchen, put your feet up, and now it's time to shop! I'm sure you still have more family-and-friends-time to enjoy this weekend, though, so to maximize your sale-scouring experience, I've pulled together the best of the online deals
Featured Items
The turkey may not be cooked up yet, but sale season has already begun! With items up to 50% off, you can get an early jump on holiday shopping. I recommend picking up a variety of Anya Hindmarch stickers to use as stocking stuffers…
Featured Items
After a long day spent on a photo shoot with Barbie in Beverly Hills (Yes, it was as fun hanging out with Barbie and her friends as I always imagined it would be!), I treated myself to a quick stop at Barney's winter sale. From knee-high Givenchy boots and towering Alaïa platforms to The Row satchels and my favorite Nina Ricci Marche bag, it felt like an embarrassment of riches – and I was ready to indulge.
Featured Items
With this Shopbop sale, the more you spend, the more you save! Counterintuitive? Well, I guess it depends on your definition of "save." Now through November 30th, you'll get 15% off orders of $250 or more, 20% off $500 or more, and 25% off $1,000 or more…
Featured Items
In case life has kept you too busy to pay mind to the calendar, let me note this one upcoming event: Black Friday. It's just over a week away! You need to get your sale shopping skills honed for the big day (or rather, the long weekend; you don't want to lose stamina come Cyber Monday). To build up money-saving muscle, I recommend perusing the latest of Shopbop's sale with items up to 70% off. If you're too busy, here are some CliffsNotes…
Featured Items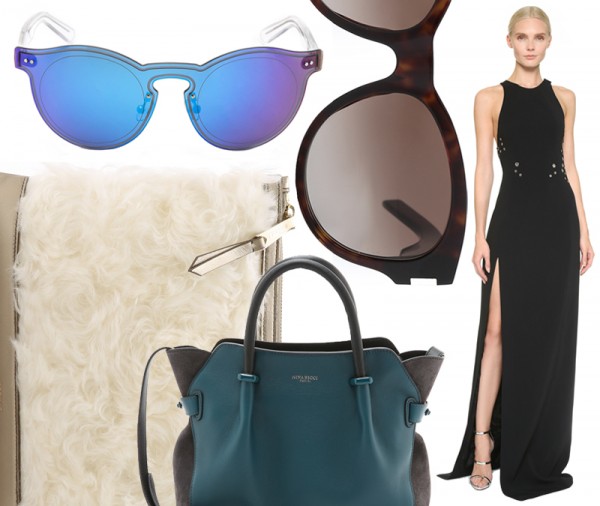 This week, Paris is my office (love my job!), and while there's a lot to see and do, I'll always make time for a good Shopbop sale. There are roughly 2,500 items discounted up to 40% off for the next three days, but in honor of my visit to the City of Light, I've picked out the best of French designers…
Featured Items
Columbus Day weekend may be over, but the sales most certainly are not! The Shopbop Friends & Family event continues on through today and tomorrow, offering customers 25% off their purchases, even new arrivals…
Nicky Hilton Rothschild is offering 20% off her Linea Pelle capsule collection just in time for Frugal Friday. The sale started yesterday, so there's less than 24 hours left (and some pieces have already sold out!). Hurry on over now to pick up one of her backpacks, leopard-print haircalf satchels, or cute circle bags.