Snob Sales
Mon 11.04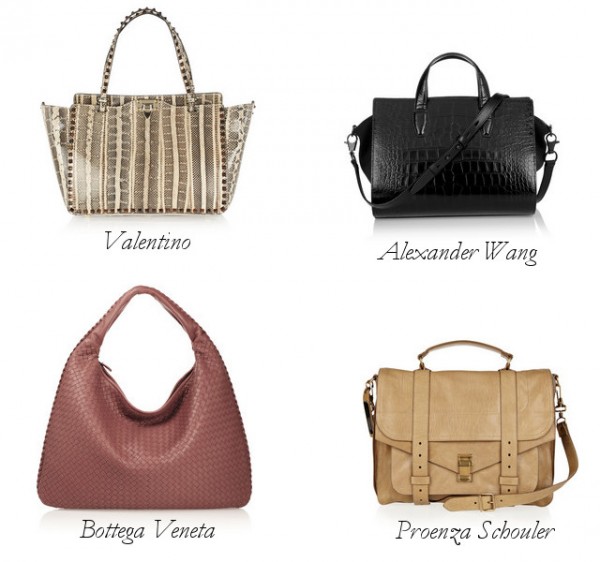 Pssst…I have an exclusive scoop for you – this morning THE OUTNET has new bags going on sale at up to 60% off! The biggest steal is Valentino's Rockstud trapeze bagicon ($1,880). The elaphe tote normally comes in at just under 5 grand, and now it's less than half off!
Wed 10.30
Halloween may be tomorrow, but we've already got a treat for you today! Neiman Marcus Last Call is offering $50 off any purchase of $100 or more. Considering how discounted the pieces are to begin with, this is a deal you really can't pass up. My first stop was of course the bags…
Wed 10.16
We've reached that time of year when the sun sets earlier and earlier, and the temperatures just keep on dropping. To combat our fall ennui, Shopbop is offering 25% off every order now through October 17th (certain designers are excluded). And that includes East Dane, so if you want to get some early holiday shopping done for the men in your life, today's the perfect day.
Mon 09.02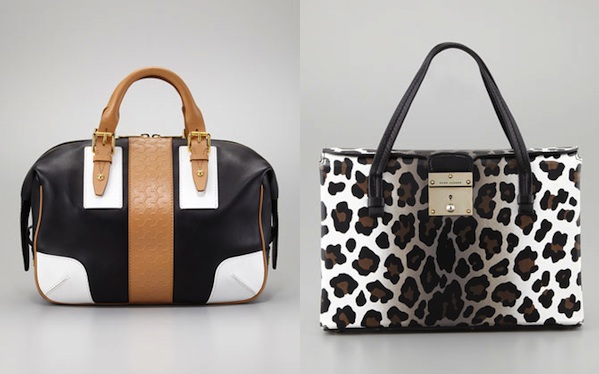 Happy Labor Day! I hope you're enjoying the holiday with family and friends, but if you have a moment to yourself, indulge in some sale shopping. My first stop was Neiman Marcus. Getting up to 50% off bags, dresses, shoes, etc. makes having to say goodbye to summer just a little bit easier. Belstaff's Ashley Bag ($1,738) immediately caught my eye.
Mon 08.19
Alex Wang will be holding one of his epic sample sales this Tuesday through Saturday in NYC. Doors open at 9 a.m. and won't close 'till 8 p.m. (except for Saturday, when the fun ends at 6 – you know all of the clothes will be gone by then, anyway!) giving all of you Snobs the chance to snatch up some great deals.
Wed 07.31
NYC Snobs, do you have any plans today or tomorrow? If not, you do now, and if you do, it's time to call and cancel because Bottega Veneta's sample sale is not to be missed – ready-to-wear and bags are 80-90% off!