Suede
Mon 12.02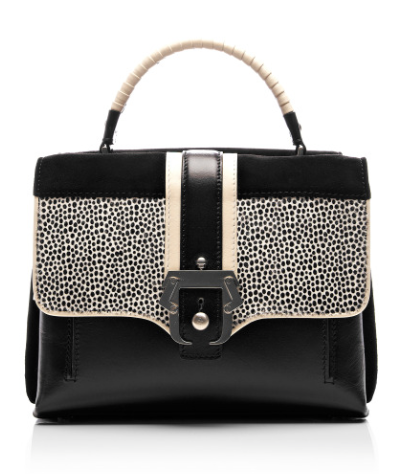 Paula Cademartori is a name you need to know. Since debuting her brand in September 2010, the up-and-coming designer has won accolades among the fashion elite, dazzling us with distinctive, personality-driven styles. Now her Faye handbag gives even more reason you should keep an eye out for her.
Wed 11.27
I recently invested in a shearling camel coat from Burberry and as a result, I am now consumed with all things camel. Think buttery and luscious camel: is anything more luxurious-looking? It's also very high-maintenance, but so are all great things in life!
Wed 11.13
Studs on bags are nothing new, and neither are prints and patterns. While the combination of the two may not be brand-new, per se, there's something about a bag that sports a deliberate arrangement of studs that feels deeply cool and refreshing right now.
Thu 10.17
While black and white may be on trend, it's their middle ground that I'm finding even more versatile. Just look to Saint Laurent's suede Lulu bag (on Farfetch for $2,141.48) for proof. You could wear this to work with fall burgundies and cobalts, then break it out come springtime with a green party dress.
Tue 10.08
There are days when it's all about the bag. You take out your wardrobe's best and enjoy putting forth the energy to baby it with precious treatment. And then there are those days when life gets in the way and you're too busy to worry about taking care of an investment piece while you go about your business.