Suede
Maybe it's the annual sense of sobriety we feel each fall, as summer's laidback mood fades, but there's a new severity at play on some of my favorite bags. Think strong geometric lines and clean, bold designs.
I hosted a fall trends-themed shopping event over the weekend at Neiman Marcus in Dallas. Among plenty of bubbly and treats, guests and I got excited at the prospect of fresh staples, new must-haves, and unexpected revamps on the classics.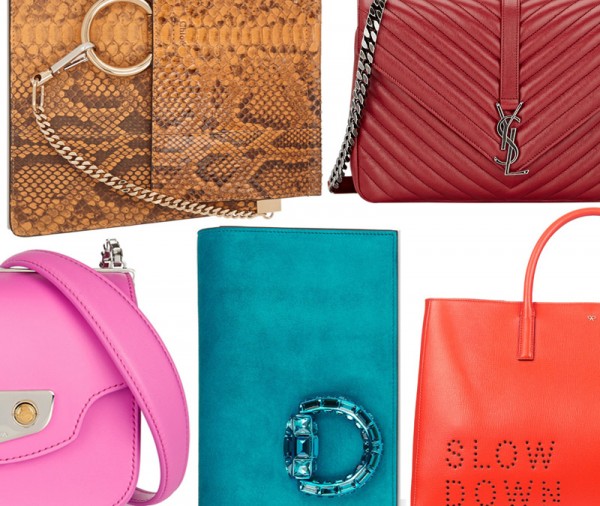 Calling it old-fashioned to get matchy-matchy with your look? That's so old-fashioned! Right now, it feels thoroughly modern to coordinate your bag to your makeup, whether it's a swipe of shimmering eye shadow, a classic lip, or an avant-garde manicure.
If you didn't think it was a Manic Monday before now, then the additional 20% discount Luisa via Roma has applied to their sale selections will make you a believer!
How is it already Monday again? I'm not going to opine on why the weekend goes by in the blink of an eye, while a workday can feel like an eternity. Instead, I'm going to distract myself with a bunch of bags that have me all starry-eyed.
I love this casual clutch with just the perfect amount of embellishment. While Tina's partial to its fraternal-twin sister, more rugged in brown suede with a chain strap, I'm all about this sleeker, hand-held option.
Mondays are always a little hectic, and just like the most chaotic day of the week, bags can be pretty crazy, too. For the second installment of our Manic Monday column, we've rounded up a selection of crazy bags that well, aren't necessarily nuts in a good way.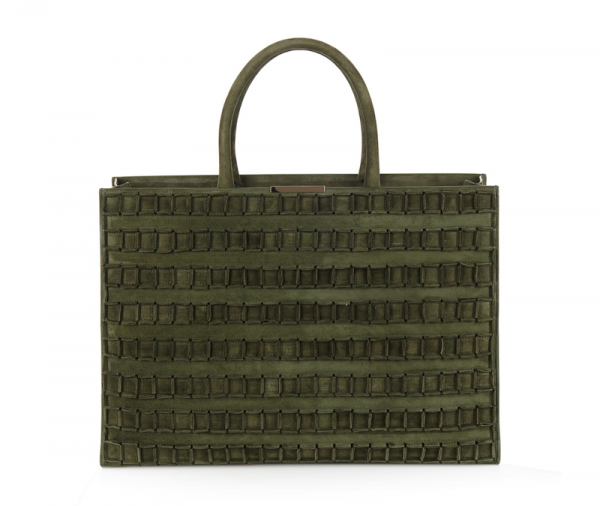 There is something immediately beguiling about this tote. Sure, it's the multi-dimensional, tile-like texture. But it's not that simple. It's evident that Tomasini Paris has drawn inspiration from the architecture and style of the excess-loving '80s.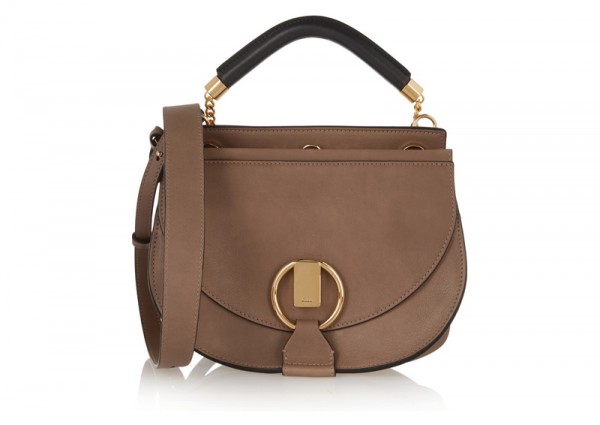 One word: sumptuous. I love the richness of this Chloé bag. While most of the brand's bags make me love them for different reasons (their cool construction or their super-cute silhouettes), the Goldie, with its buttery tan leather, has a texture that makes me say, "Ahh!"