Suede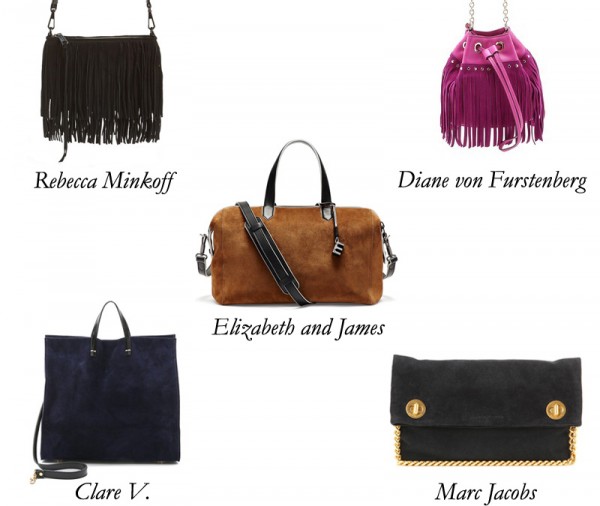 Think fall's luxest material has to come with a luxe price tag to match? Think again. Some of my favorite suede bags ring in at $500 or lower. When you spend a little less, you also get the freedom of less worry, not that carrying a new suede bag should make you fret.
It's not news to any of us that sparkle gets you noticed. And adding a glittering embellishment to an otherwise simple black or neutral bag isn't a revolutionary idea for any designer, not by any means.
If you have not adopted the use of a pouch that can be transferred from bag to bag, you are seriously making your life very difficult. The catch-all essential, for everything from receipts to lip gloss to keys…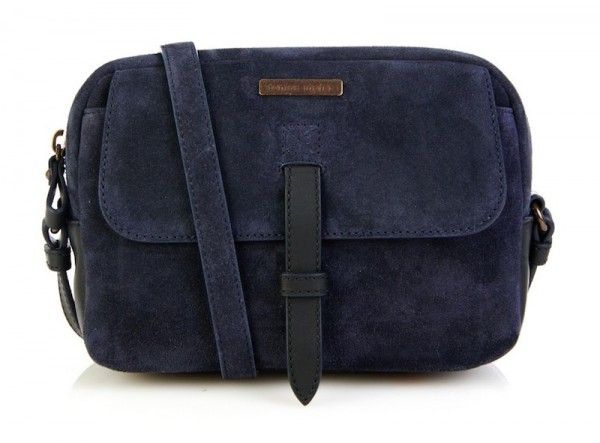 There aren't too many designers who are confident enough to say less really is more, and then back that minimalist spirit with and a casual attitude to match. Tomas Maier is one of those uncommon designers. With this latest suede shoulder bag, his eloquent take on quiet luxury is underscored with measured details.
The Drew is one of the cutest bags from Chloé in recent years. A curvy, little number like this delivers plenty of kick, without going too far in any direction. You've got your color pop, courtesy of rich blue suede. The hue is maximized against smooth-grain leather in semi-muted bordeaux…
Barring the fact that Chanel did the whole hula hoop bag thing a few years back, and the fact that – surprise! – a metal hoop is not the most comfortable thing to dangle from one's arm, I like this bag.
Everyone's favorite weekend has finally arrived! As a kid, I lived for the moment we could finally say, "school's out for summer," and now as a mom, I still love it for all the sale shopping.
Vanessa Hudgens is known for her boho, Coachella style, but she doesn't reserve the look solely for the California desert.
On-trend shoes and breezy, insouciant ready-to-wear? That's Isabel Marant all the way. But the still-reigning boho-princess hasn't been one we turn to for bags, until now. Meet the Hanley shoulder bag, a mid-sized suede staple with plenty of casual appeal.