Suede
Just like people, many bags prefer certain climates to others. I'm not just talking seasonal styles. While some only function happily on the balmiest days of summer, others are made with winter weather in mind – and the messiness that arrives with it.
This one's for all the mall warriors and department store troopers braving the last-minute holiday crowds.
Like pastel and bright hues, butterflies may initially seem better suited to make their first fluttery appearance in the springtime. But also like pastels and brights, they are so much more uplifting as we fall into the cold, dark months of winter.
Thakoon's Spring '15 runway show marked his eponymous line's 10th year anniversary. As one of the most thoughtful designers of our generation, it's no surprise he has taken his time when it comes to releasing his first full collection of handbags. Consider this latest step a major one.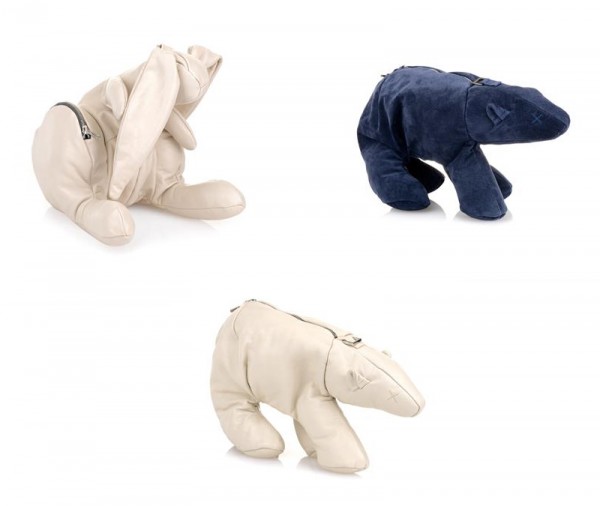 Has kitsch gone too far? I think we've already established the answer is yes, probably. There is a fine line between animal magnetism (just look at Fendi's cute yet intelligently abstract Demi Jour Penguin bag and animal madness.
We've become so accustomed to the spectacular embroidery and detailing showcased on Maria Grazia's and Pierpaolo's epic dresses for Valentino, it shouldn't come as a surprise to see similar work on one of their bags. But that doesn't make taking a gander at this bag any less special…
Love! This is an Alexander Wang bag I can get behind wholeheartedly: sophisticated, cool, functional, and gimmick-free. A gorgeous toned-down tote to carry every day? I'm all in.

Following up on our discussion on Pierre Hardy's attention-seeking shoe, the art-inspired designer has now unleashed another eyeful on us. Think of this embellished clutch as the second installment in his cheeky nod to Pop and graphic art, as well as fashion's recent romance with all things overtly silly.
This is one of my favorite bags from Chloé, and given how many gorgeous contenders there are, that's no small statement!