Suede
Dakota Johnson kept her outfit simple while out and about running errands in NYC. Perhaps she knows the golden rule about bags: that a good bag can make even the most mundane of outfits work.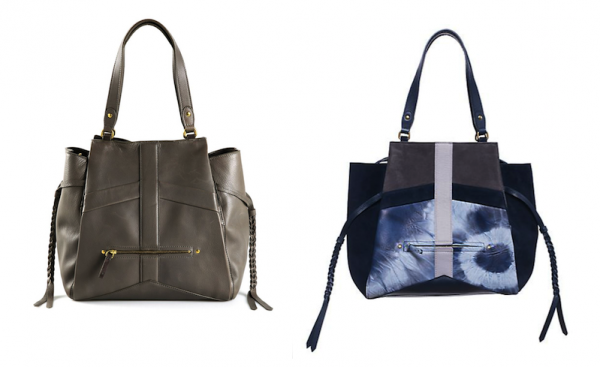 The Anatole marks the arrival of a great new shape from Jérôme Dreyfuss, who seems to just get better each season. Full of unique details without looking overcomplicated and casually versatile with enough intrigue to keep you interested, it's a day bag you can carry to help shake up the week.
In case you hadn't noticed, what with the sudden inundation of embellished and patchwork denim, soft and accessible suede, and fringe everything, the '70s are back in full swing…
New York Fashion Week may be over, but the number one trend seen along the catwalks is just gearing up. Channel the free-spirited days of the '70s with platforms, floppy hats, off-the-shoulder peasant tops, and bell-bottoms so exaggerated you can't even tell if they're pants or a dress.
Just like people, many bags prefer certain climates to others. I'm not just talking seasonal styles. While some only function happily on the balmiest days of summer, others are made with winter weather in mind – and the messiness that arrives with it.
This one's for all the mall warriors and department store troopers braving the last-minute holiday crowds.
Like pastel and bright hues, butterflies may initially seem better suited to make their first fluttery appearance in the springtime. But also like pastels and brights, they are so much more uplifting as we fall into the cold, dark months of winter.
Thakoon's Spring '15 runway show marked his eponymous line's 10th year anniversary. As one of the most thoughtful designers of our generation, it's no surprise he has taken his time when it comes to releasing his first full collection of handbags. Consider this latest step a major one.