Suede
Wed 11.13
Studs on bags are nothing new, and neither are prints and patterns. While the combination of the two may not be brand-new, per se, there's something about a bag that sports a deliberate arrangement of studs that feels deeply cool and refreshing right now.
Thu 10.17
While black and white may be on trend, it's their middle ground that I'm finding even more versatile. Just look to Saint Laurent's suede Lulu bag (on Farfetch for $2,141.48) for proof. You could wear this to work with fall burgundies and cobalts, then break it out come springtime with a green party dress.
Tue 10.08
There are days when it's all about the bag. You take out your wardrobe's best and enjoy putting forth the energy to baby it with precious treatment. And then there are those days when life gets in the way and you're too busy to worry about taking care of an investment piece while you go about your business.
Fri 10.04
Carven has really stepped their game up from their trademark cute, little canteen bags. While they're still adorable, the Parisian brand is now giving us something we can sink our snobby teeth into: a "real" bag that works around the clock.
Wed 09.18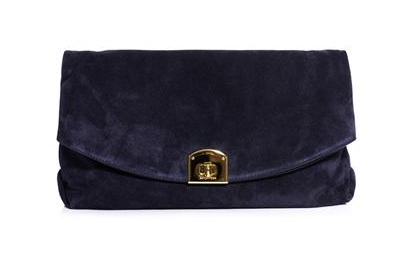 When the season changes, powerful statement pieces are a blast to buy, but you've got to have elements to balance them out. That's why it's so nice to have something new and pared-down for fall, so you're free to go to town on the rest of your outfit. Sergio Rossi's Viva clutch is the answer to your punch-packing graphic prints, tricked-out bomber jackets and textural exotics.
Wed 09.11
Loewe's Monochrome collection has it just right – two-tone neutrals for days when you need something to easily coordinate and animal prints for when you feel like getting wild. We have the tasseled Flamenco in leopard printed calf hair, as well as basic stone colored leather trimmed in black.
Fri 09.06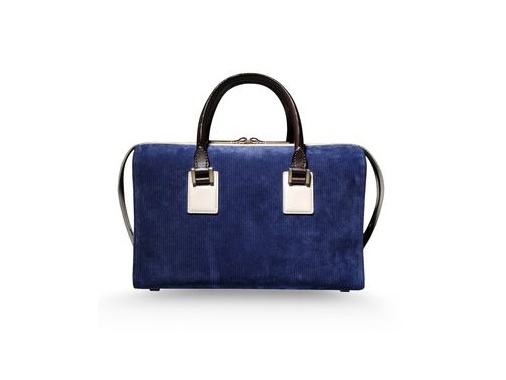 If you ask me, sometimes the most sumptuous bags are the simplest. After all, why reinvent the wheel when you can just showcase great quality and true luxury?
Fri 08.16
A bag like this proves that nobody, even after all these years (18 since he presented his first ready-to-wear collection), does color-blocking like Narciso Rodriguez. Tri-toned slip-dresses and easy-equation geometry abounds in his Fall 2013 collection, but I prefer to take this matter into my hands, via a roomy tote.