The Latest "Snob" Bags
Thu 09.18
Every once in a while you've got to ignore the visual noise and go back to basics, and electing a simple, elegant bag is never a bad idea. You're never going to regret investing in something classic. And Carven's structured frame is as classic as silhouettes come, so much so that it feels almost vintage…
Wed 09.17
What's more glamorous than celebrating Tom Ford's new handbag boutique at the poshest department store in the world?
Wed 09.17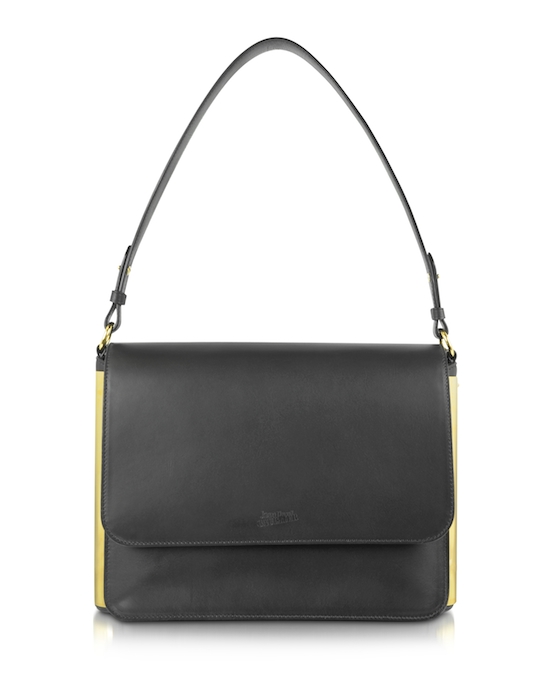 Now that Jean Paul Gaultier has announced the house is shutting down all operations except for haute couture, perfume, and some collaborations, this bag will soon be a collector's item.
Wed 09.17
The word "utilitarian" gets thrown around a lot when talking bags, but Alexander Wang is taking it literally this season.
Wed 09.17
This outfit makes me want to go pick a few pumpkins, then go sip on an appletini while curling up next to a fire. Is it just me? Rihanna is wearing the coziest outfit ever, draped in a Stella McCartney Long-Sleeve V-Neck Chunky Sweaterdressicon and carrying the corresponding Stella McCartney Crossbody Bag (they're sold together!).
Tue 09.16
I love everything about this simple, easy clutch. It's got the pared-down unfussiness of a pouch, but with high levels of detailing, it instantly feels like so much more.
Tue 09.16
Fur bags are an inevitability this time of year. And although it makes no physiological sense to provide your bags with warmth, especially fuzzy, furry, luxurious warmth, the look certainly does feel right for the season.