The Latest "Snob" Bags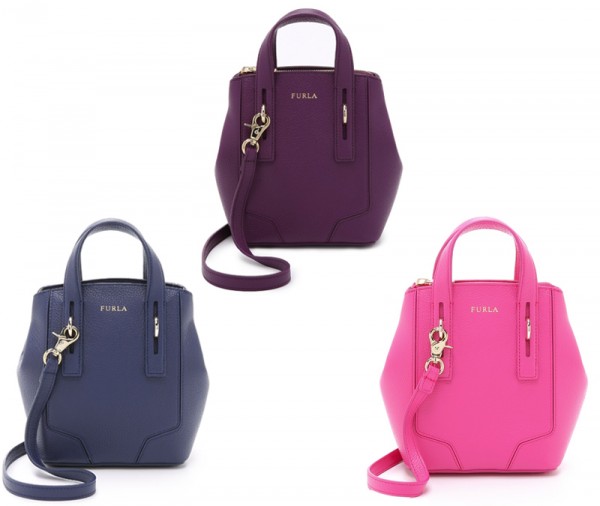 This adorable little bag has such a great shape. It's taken some inspiration from a classic north-south tote and restyled it to irresistibly detailed effects. Tapering towards the top, it's got the same of appeal as a bucket yet it's totally different.
Meet the new cool-girl bag. The bag for the girl who inherently gets that no waitlist or amount of hype can make you cool if you aren't already so. Derek Lam 10 Crosby's crossbody clutch isn't just the perfect understated, everyday bag. It's the frugal Snob's dream come to life.
I hosted a fall trends-themed shopping event over the weekend at Neiman Marcus in Dallas. Among plenty of bubbly and treats, guests and I got excited at the prospect of fresh staples, new must-haves, and unexpected revamps on the classics.
I have to say, I'm not a big fan of the giant pilgrim buckle that's a recurring trademark from Roger Vivier, especially when it's featured on their shoes, but there's almost always an exception to the rule. This tote totally works.
For Game of Thrones fans, this ornately embroidered Valentino bag will make you feel like the Mother of Dragons. As for everyone else, it will make you feel just plain chic, and that's enough to get me obsessing!
A lot of people, myself included, love a Stella McCartney crossbody bag just because it is guaranteed to be so easy. You don't have to worry about messing it up, since it's not genuine skin, and the Falabella's trademark chain detail dresses things up, even when you're not.
I appreciate a great animal print just as much as I appreciate a good frugal find, so when you put two of my favorite things together, you can imagine my excitement. You should be psyched, too!
I love a good hobo bag, but they're kind of like black holes. If you've ever rifled through one of your adorably soft and slouchy hobos in search of keys or a ringing phone (which is soon to be a missed call), then you'll know what I'm talking about. Prada has the answer with their Daino hobo bag.