The Latest "Snob" Bags
Wed 10.22
Fendi is showing no signs of slowing down when it comes to their flirty, often smile-inducing plays on critters and creatures, and now they've made the move from monsters to abstracted incarnations of actual animals. This might be too cutesy, but come on, it is pretty darn cute. Moreover, it's kind of irresistible.
Wed 10.22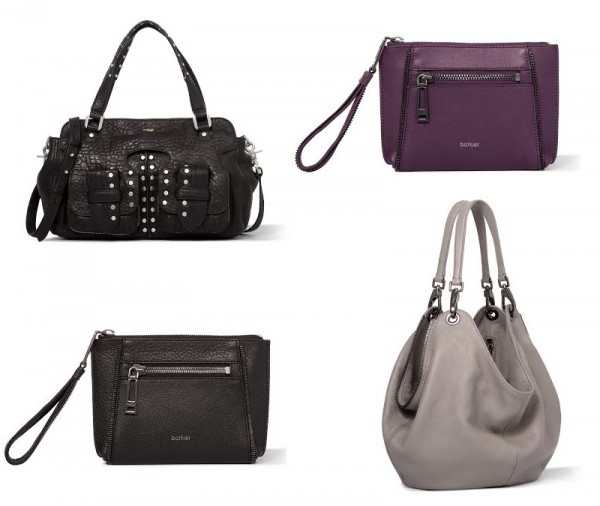 Have you entered to win our Botkier New York giveaway yet? Two gorgeous prize packages are up for grabs!
Wed 10.22
So why would you wear head-to-toe leopard?! Pick one of these great pieces, the staples I'm choosing to invest in myself, to wear at a time, and you will have them begging for more.
Tue 10.21
Don't think of blue as a hue so different from black. Just think of the shade as jet-black's more mellow, yet equally mysterious and often just as neutral sister. I am!
Tue 10.21
Emanuel Ungaro, is that you? I barely recognized you! Granted, it has been a while since I've seen a bag of theirs worthy of paying some real attention. But the cool, exciting shape of their three-dimensional Triangle clutch is enough to get me to notice the brand once again.
Mon 10.20
The now signature double zipper pull for Chloé that we've seen accenting everything from totes to new favorite, the Drew, is at it again on this crisp, classic shoulder bag.
Fri 10.17
What's better than a present that is actually a present? Forget the bows, ribbons, and wrapping paper…and Scotch tape, scissors, and fumbling hands. When your bag is designed to look like a glamorous little gift box, every day will feel like Christmas or your birthday.
Fri 10.17
I will always love the use of cool hardware, especially on a super-functional tote. The "safety buckle" motif is now almost as famous as the designer himself, Christopher Kane, or at least intrinsically linked to his designs, from his wild, belted dresses from Spring '07 to this season's smaller, sleeker bags.