The Latest "Snob" Bags
Thu 04.24
Put under house arrest? I don't think so! When it comes to Charlotte Olympia's Handcuff clutch, think hot gold cuff, not plastic ankle bracelet. While many designers toy with the concept of handcuffs as handles and closures, from Jimmy Choo to Louis Vuitton to Reece Hudson, none have been as bold and blatant about it as Olympia.
Thu 04.24
There is nothing like a double dose of Hermès to get the pulse revved up. Before I buy a bag, any bag, I turn it completely inside-out to inspect the lining because to me, the interior is just as important as the exterior (it's kind of like choosing men!). I have always maintained that I could turn my Hermès bags inside-out and use them; they're that good.
Wed 04.23
Is it just me or is Tod's really turning up the heat? They've reinvented themselves right in time for the better part of the spring season, and I'm feeling their casual, low-key take on everyday elegance.
Tue 04.22
What better way to celebrate Earth Day than with eco-friendly FEED totes? They're the perfect summer beach bags, and better yet, the purchase of just one of these provides meals for between 25 and 50 school kids.
Tue 04.22
For those of you (and by that I mean me) who love Chloé's Baylee bagicon but just can't get over that double-zipper pull (and the inconvenience that comes with it), here is a new rendition that's a total problem-solver. The smooth-leather tote version offers the same look, but the double-zipper detail has been implemented in a way that's easier and more functional by leaps and bounds.
Mon 04.21
This is it! It's your last chance to win one of our gorgeous April giveaways, and to cap off a great month, we have a show-stopping Valentino Rockstud Trapeze bag in cool ocean blue.
Mon 04.21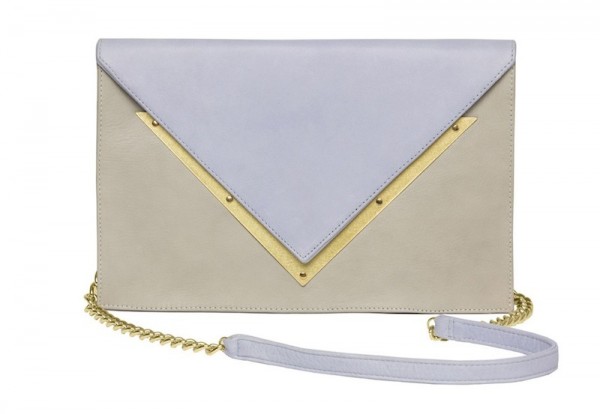 My gorgeous friend Dareen Hakim has charmed me once again with a bag as original as it is sensible, two often-dueling qualities that she's managed to make a trademark of hers. Ever-inspired by architecture, Dareen has named her latest style after France's famed royal palace, but there's nothing old-fashioned or even Rococo about it.
Fri 04.18
Welcome back! It's so wonderful to see Tod's on my radar again, thanks to this perfect summer tote. It's nothing revolutionary, but the bag definitely has some majorly covetable details.
Fri 04.18
There's hope yet for true elegance on the streets during Fashion Week! It's thanks to the discerning eye of fashion photographer Lee Oliveira and my chic friend Jane Keltner de Valle (the Senior Fashion News Director of Teen Vogue).