The Latest "Snob" Bags
Fri 10.10
The little girl in me will never get over my love of polka dots!
Fri 10.10
Need a hand? How about two? The concept of Opening Ceremony, with irrepressible creative forces Carol Lim and Humberto Leon at the helm, and ever-avant-garde online boutique Ssense joining forces for an exclusive pouch seems like a natural fit.
Thu 10.09
Animal-printed calf hair is an autumnal must, but generally you have to cough up big time to get the look. Our solution? Faux-ny pony!
Thu 10.09
While lazy summer afternoons spent sprawled on a sandy beach are merely a distant memory, they will feel a little less far away with the assistance of this Marni tote.
Wed 10.08
You're going to the theater, one of the greatest wells of artistic expression, so your bag needs to be equally expressive and dramatic. You must take into account what you need in a clutch that'll be taken to this sort of venue, though. In this case, bigger isn't better…
Wed 10.08
This backpack looks so entirely odd at first, it almost resembles more of a small teepee than a leather bag. But Jil Sander's lean, offbeat, uncommon shape actually makes perfect sense. Think about it: what do you put at the very top of a backpack? Nothing.
Tue 10.07
With Commes des Garçons, Adidas, Louis Vuitton, and Uniqlo collaborations under his belt, Pharrell Williams is certainly no stranger to fashion, but there's something about a modern icon teaming up with a traditional brand like Moynat that has me excited.
Tue 10.07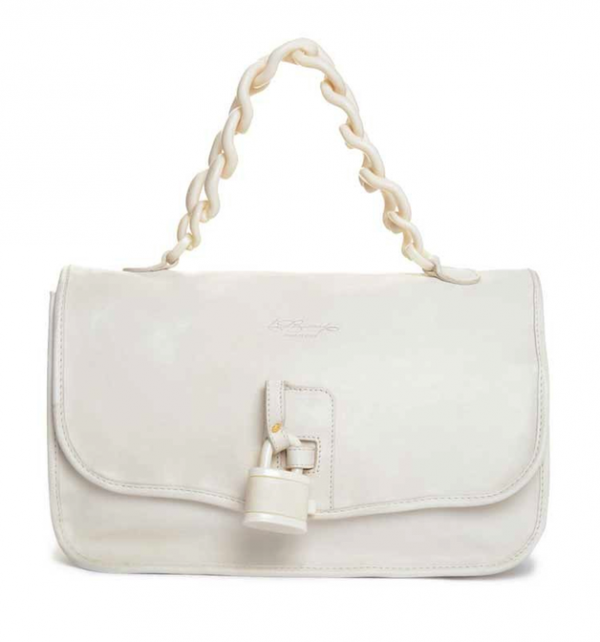 Designer Diana Broussard started off in jewels, and as you might have guessed, she's known for her exaggerated chains and padlock-topped necklaces. She spoke to us about this particular new bag style, along with the other verticals she is set to launch soon (including a perfume and soaps)…