The Latest "Snob" Bags
Fri 02.28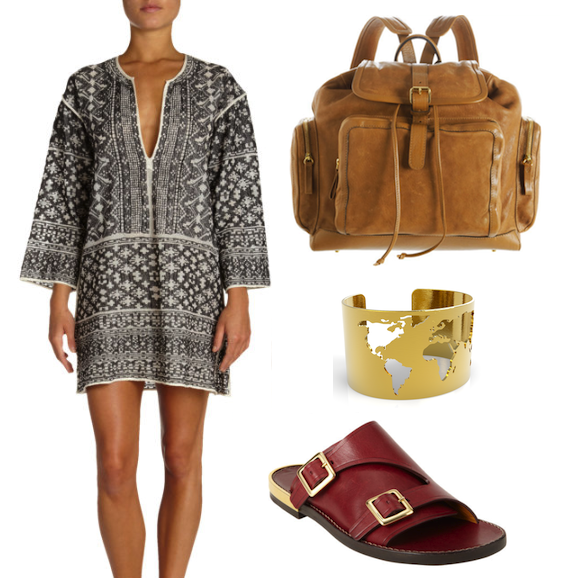 I just landed in Paris yesterday for another pavement-pounding Fashion Week, which got me thinking of how best to dress when you're out globetrotting. It has to fall somewhere between worldly and sensible (granted, that's a word rarely uttered along the front rows of any runway). What's your secret to traveling in style?
Thu 02.27
Did anyone else just catch that balmy breeze in the air? What a delightfully fresh summer bag! Sometimes a bag is all it takes to make you feel like a new season is finally in effect, and for me, Viktor & Rolf's eyelet-inspired creation is it.
Thu 02.27
While you might think that this black Marni tote was designed for super organized Snobs, I'm a complete mess and feel like it was made for me! Not because the bag encourages tidiness (though having three pockets to throw odds and ends in that would otherwise fall to the bottom of the tote is hardly a bad thing), but because it's so playful.
Thu 02.27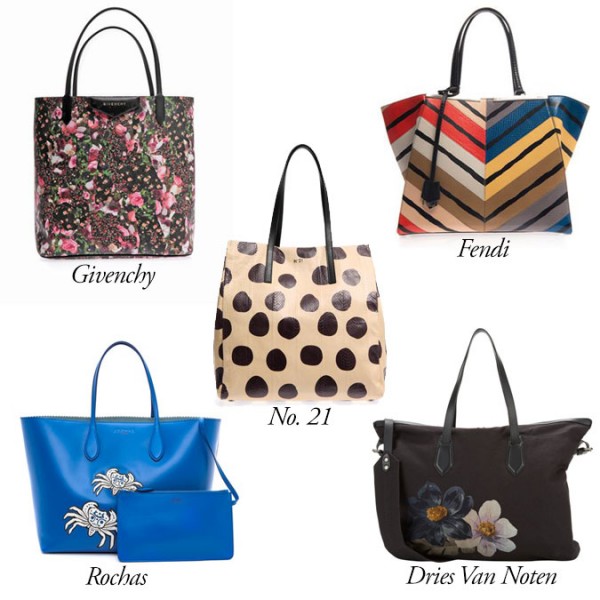 Blame it on Bambi! Totes have become way less serious as of late, and I love it. Whether the sense of caprice is delivered through the flirty print or unique shape, the message is clear: lighten up. For every stoic, somber, monochrome tote, you ought to have one that makes you smile, or even laugh. What's the big deal? It's time to have some fun with your big bags.
Wed 02.26
I love a great white bag, but hate the high maintenance it demands. The solution? Buying one that's already distressed! Without an optic sheen, the look becomes wearable all year round. I have a white cracked leather Proenza coat, and it's the single most versatile moto jacket I own.
Wed 02.26
When it comes to classic-cool style amped up by a thousand percent, Phillip Lim puts other designers to shame. He has an eternally fresh sensibility, something you just can't fake. Once again, Phillip has brought his downtown-with-a-hint-of-uptown aesthetic together in a flawless manner: the result is an amazingly edgy shoulder bag.
Tue 02.25
The moment Coco Chanel slipped her beau's oversized sweater on over her dress, so began the revolution of glamorous cross-dressing. Nearly a century later, the combination holds strong, and there's nothing quite as perfect as a sumptuously too-big sweater and a delicate slip dress when it comes to transitional dressing.
Tue 02.25
Why carry a regular bag when you could carry a little piece of art? That's how I feel every time I'm clutching one of Urania Gazelli's delectable plexiglass minaudières. Greek designer Rania Giourmetaki continues to delight for Spring 2014 with transparent fluorescents, florals (arguably harder to pull off on a plexi clutch than on an embroidered or appliquéd bag), and of course, more games.