The Latest "Snob" Bags
Having our first presentation at Milk Studios during NYFW was nothing short of a dream come true! Our guests sipped on Ruinart Rosé (in honor of the pink in the original Bag Snob logo) while admiring the 10th Snobiversary collection…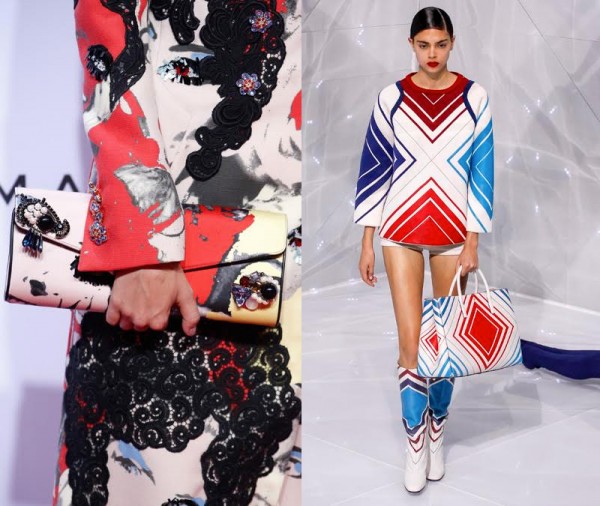 A trend we first saw for the Fall '15 season is destined to continue full-steam ahead into spring. Once reserved for our grandmothers and old-fashioned types, coordinating your gutsy print with your bag or shoes (or both!) reveals the cool side of going matchy-matchy.
The results from New York Fashion Week are in, and the biggest bag trend off the Spring '16 runway is definitely the saddle bag. It's the perfectly relaxed counterpart to the season's loose silhouettes, sweetly lacy accents, and pajama-reminiscent looks.
We are seeing a lot of boxy bags recently, but here is more of an approachable and softer hybrid. This Bottega Veneta has the look of a box, but it functions like a typical shoulder bag with an easy-access zipper-top opening.
The bag business is not as easy as it seems. That's because for most women (and a few men), our bags are an extension of ourselves. Selecting a new bag is always an emotional purchase for me. I don't care about logos; I don't feel the need to announce my label of choice to the world.
Still on the fence about mini bags that hold nothing and are perhaps better suited for fourth graders? Not to fret. We are headed without hesitation back to bigger bag territory, if Victoria Beckham has anything to do with it. But don't think larger means more somber and serious.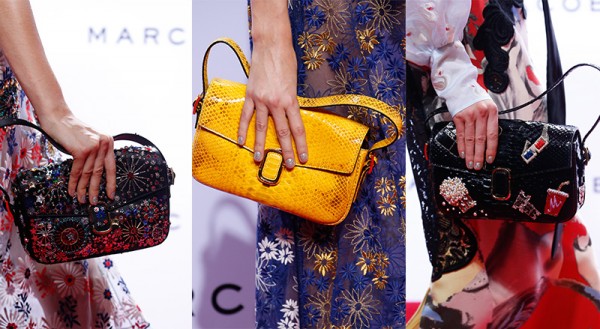 In a collection that shut down New York Fashion Week with a dazzling bang, Marc Jacob reminded us once again that he never disappoints in the dramatics department. New York's famed Ziegfeld Theatre set the scene for Marc's trademark genius theatrics.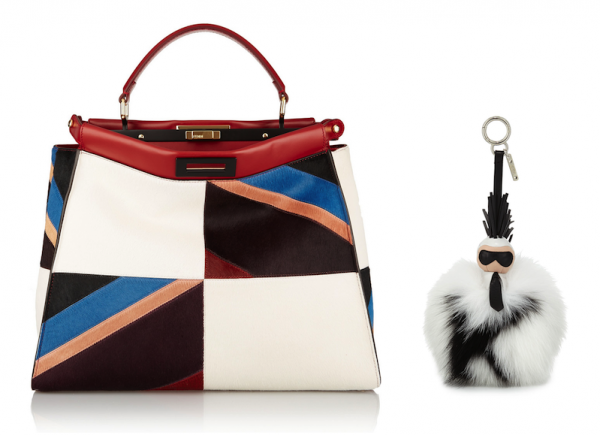 As I go through the thousands of looks from New York Fashion Week and choose my favorites, I can't help but think how safe most of the Spring '16 collections were revealed to be (with the exception of a few bold geniuses like Marc Jacobs, Alex Wang, and Riccardo Tisci).
Love Tom Ford but hate the hefty price and weight of his bags? The Jennifer is one of his most iconic styles, but the earlier version featuring a giant zipper-trimmed flap adds so much heft, you have no choice but to wear it crossbody if you want to walk straight.