The Latest "Snob" Bags
You know when you daydream your favorite designer is also your BFF and you get to hang out all day together? A champagne lunch followed by a great party for your kids? That kind of fantasy gets even better when your imaginary BFF, aka Stella McCartneyicon, turns out to be the warmest, friendliest, and most fun girl (not to mention the one with the best clothes) you can imagine. Yeah, that happened!
Featured Items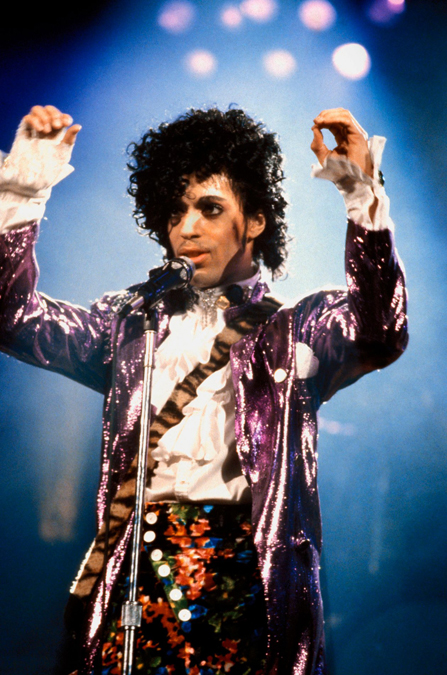 I couldn't even begin to count the number of memories I made in junior high in the '80s listening to Prince's music. Not many know this, but aside from his own songs, he also wrote hits for the likes of Chaka Khan ("I Feel for You"), The Bangles ("Manic Monday" – Yup! That was him), and Sinead O'Connor ("Nothing Compares 2 You" – a personal favorite). Prince was one of the best musicians of our time, and his personal life was just as inspiring; he credits childhood bullies as the reason he turned to music (If they weren't so mean to him, I would thank them!). So, yes, this is a sappy tribute to one of my all-time favorite artists, a man we lost much, much too soon.
Featured Items
It might sound crazy, but you can go on a long weekend trip with everything comfortably packed in a small 22" carryon and still look perfectly cute every day – with only 10 things. Packing smart is different from packing light. You can pack light by wearing the same things every day and looking like you badly need a shower as a result. But packing smart means looking amazing at every single moment and making it seem like you have your entire wardrobe with you.
Featured Items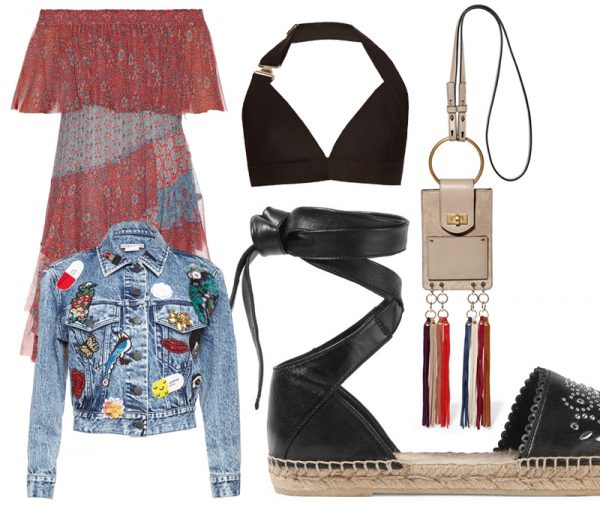 Off the grass and onto the sidewalk! Or into the office, for that matter. As we go into Weekend two of Coachella, where even more fringe-coated, cutoff-heavy, midriff-baring looks will be released upon us, I've been thinking about how to convert our festival favorites into real-life staples to wear again and again.
Featured Items
Spring is the season when our sartorial insecurities come out to play. Everywhere you look, some chic young thing is sporting the freshest of florals and the softest of pastels, while you're still wondering if you emptied too much of your closet during spring cleaning. Fortunately, a style rut (whether real or imagined!) is easily fixed with just a few new wardrobe additions…
Featured Items
These days, it seems that a Birkin alone is not enough to satisfy top models. To stand apart from the Hermès-clad crowd, a custom Birkin is the accessory to have. Heidi Klum carried her camo version back in January, and now Elle Macpherson is giving us even greener eyes with her zebra-print iteration.
Featured Items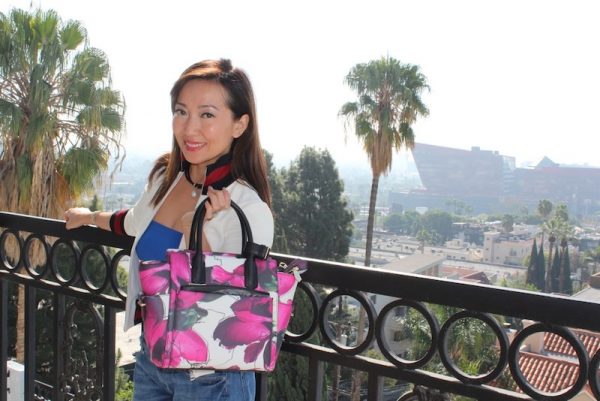 If you can't be Oprah, it's nice to at least be in charge of her magazine's Instagram account for a day – and that's what I'll be doing tomorrow! I'll be sharing my thoughts on the best spring jewelry and bags (like the floral REED Atlantique above), as well trying to channel my inner O with an inspirational book recommendation and a special surprise. Tune in for all that and more tomorrow!
Featured Items
I just got back from a trip to Mexico, and even though it was only for a few days, you know I brought more than a few bags. Hey, when you pack well, you can do that! If you prefer an even more streamlined suitcase, though, just one or two of the below will do. Take this striped Sophie Anderson handmade cotton tote (on Forward by Elyse Walker for $425). You can carry it on the beach or when you're farther inland, as a daily shopper bag. If it gets dirty, just throw it in the wash and get back to relaxing!
Featured Items
From the updated tote to the most striking statement clutch to the game-changing Diorever bag that goes with anything and everything…Good Morning Texas invited me on to talk my favorite spring bag trends, and it's only natural they go hand in hand with my coveted new bags, running the gamut from the high-level investments to fabulous frugal finds.
Featured Items