The Latest "Snob" Bags
Wed 09.24
I had such a fun time today shopping for jewels and lunching with longtime girlfriends, along with a few new ones. I need these kinds of days; we all need these days, when we keep things light, let out steam about our husbands and kids, and get just plain silly.
Tue 09.23
Nordstrom was the first retailer to pick up my jewelry line 15 years ago, so it feels like I'm coming full circle now that they're carrying our Snob Essentials Circle bag (sorry, I couldn't help myself!). Don't waste any time picking yours up; it sold out within hours of appearing on HSN.
Tue 09.23
Now that Milan Fashion Week has wrapped up, it's official: It's no surprise that the best bags on the Italian runways belong to Fendi, from the incomparable Karl Lagerfeld.
Tue 09.23
Lately, NET-A-PORTER's top-notch buyers have been amassing and curating their favorite uncommon brands and unexpected items from around the globe, a.k.a. the Finds collection, and this clutch from Hong Kong-based brand MATTER MATTERS is a prime example.
Mon 09.22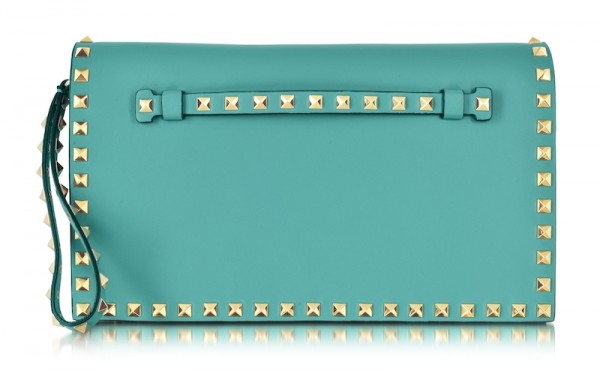 We've been ringing in autumn all month long with giveaway after giveaway from Forzieri, but today is the first official day of fall and in honor of the equinox, we're finishing off the series with a bang – courtesy of Valentino Rockstuds!
Mon 09.22
Love! This is an Alexander Wang bag I can get behind wholeheartedly: sophisticated, cool, functional, and gimmick-free. A gorgeous toned-down tote to carry every day? I'm all in.
Mon 09.22
Bally, is that you? I hardly recognized you! But Bally it is; the brand's just upped their game. The clean lines and exquisite craftsmanship, hallmarks of their bags, remain firmly in tact, but everything else is new, different, and unfamiliar territory for the Swiss brand whose longstanding heritage dates all the way back to 1851.