The Latest "Snob" Bags
Fri 03.13
Okay, Taylor Swift's bags have been especially on-point this week. First we had the preppy Cambridge Satchel, and now a ladylike Roger Vivier Ines!
Fri 03.13
This new style from Adriana Castro is your new best all-day tote, one that will go to work, then travel and even play with you. Clean yet luxuriant, the Alys showcases a subtle design, and that's what I love about it.
Fri 03.13
Is Balenciaga attempting to usher in a new era of label-flashing? Looks like they're at least giving it a go. I have mixed feeling about these new Cabas totes. On the one hand, a simplistic logo set on beige canvas and trimmed with black leather is so modest and pared-down, it's chic…
Thu 03.12
Taylor Swift's style has certainly evolved over the years (as any young woman's would), but one thing has remained the same: she wears what she likes, not what costs the most.
Thu 03.12
The new era of Coach is in full effect, as Stuart Vevers continues to up the once-tired brand's game. This cute, textured-leather mini bag (long live the mini!) is an easy and accessible gem, one you'll want to toss on crossbody come weekend or off-duty hours.
Thu 03.12
All of Sophie Hulme's bags have gotten so good as of late, but there's one motif I'm currently fixated on. I'm in the mood for anything laser-cut, which makes the Dora tote a must-have purchase of the moment.
Tue 03.10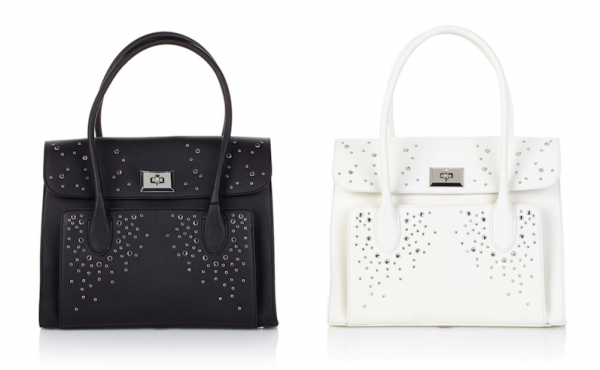 The Anya satchel is my favorite bag from the Snob Essentials Cinderella collection. Our fairy-tale ingénue is all grown-up, leaving the pumpkins behind and embracing big-city style. She's also developed an elevated flair for drama.