The Latest "Snob" Bags
Fri 04.11
You know I love a good pouch. That slim silhouette and slender profile are all I need for my absolute essentials some days, but sometimes you crave a pouch with a little more staying power, so to speak. One that you could technically squeeze a little more into if you needed to, one with a strap. Like Tamara Mellon's Attraction bag.
Fri 04.11
Spotted! A boho-chic fringe bag on my favorite Hilton. I just analyzed the fringe benefits of Gucci's Spring pieces, but this new sighting nearly puts them to shame. Designer Sara Battaglia showcases the best (and most fluid) use of fringe I've seen yet. And on Nicky, it's my celeb bag of the day!
Fri 04.11
Neon is back and bolder than ever! I remember it first started trending around the time Wham glowed in the dark for their "Wake Me Up Before You Go Go" video, but my son believes the fluorescent hue belongs to his generation. He thinks he's cooler than me because when he begged for a pair of blindingly yellow Nikes, I told him they were a bit bright.
Fri 04.11
I've started writing a monthly column for HarpersBazaar.com that I hope you'll all be tuning in for! My first subject was spring cleaning, or rather, spring organizing (it's a lot easier to organize than to give away beloved bags!). At the start of a new season, I store the pieces I won't be wearing in boxes, and bring out all the others I've been waiting to carry.
Thu 04.10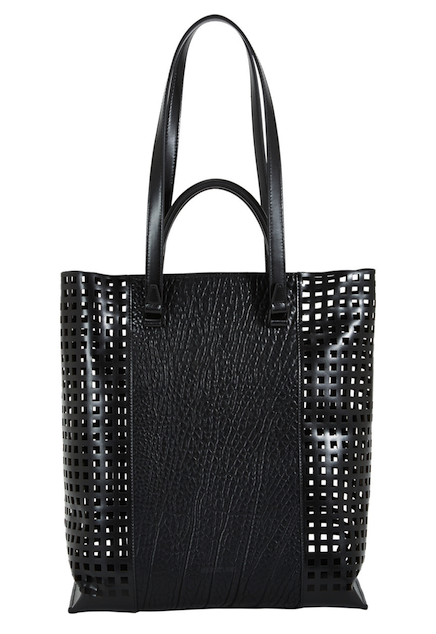 There's nothing like a good peek-a-boo bag for summer. Suddenly, you're showing a bit more skin, and it feels right that your bag gets in on the airy, revealing action, too. But like with your sundress and shorts, you don't want to show too much. The best bags merely hint at being bare, without giving it all away.
Thu 04.10
Did someone say beach? It was very likely me who uttered the magic word. I am so ready for the shore and sea after what very well has felt like the longest winter known to man (and Snob) since the Ice Age. I'm really not exaggerating – we had golf ball-sized hail strike Dallas in April!
Wed 04.09
Nothing can make a bigger splash in your spring wardrobe than an ethno-chic accessory, whether it's bold in print, color, or an indescribable sense of charm. Here we play with all sorts of influences – gypsy, Roman, Grecian…the inspirations may be localized, but the appeal is global.
Wed 04.09
Nobody rocks a crossbody like SJP! The busy mom of three walks her kids to school and gets her own groceries so she knows all the best hands-free bags out there, and her latest find is just as stunning as it is functional – the Elisabeth Weinstock United States crossbody.
Wed 04.09
Balenciaga just got serious. The words that come to mind upon first impression of this top-handle tote? Incredible. Beautiful. Classic. Decadent. This is, of course, Balenciaga's big answer to the Birkin, but knockoff or tawdry imitation it isn't. Thanks to their signature tube-shaped hardware, it's merely a dutiful nod to the holy grail of bags, one that shows nothing but respect.