The Latest "Snob" Bags
Fri 08.22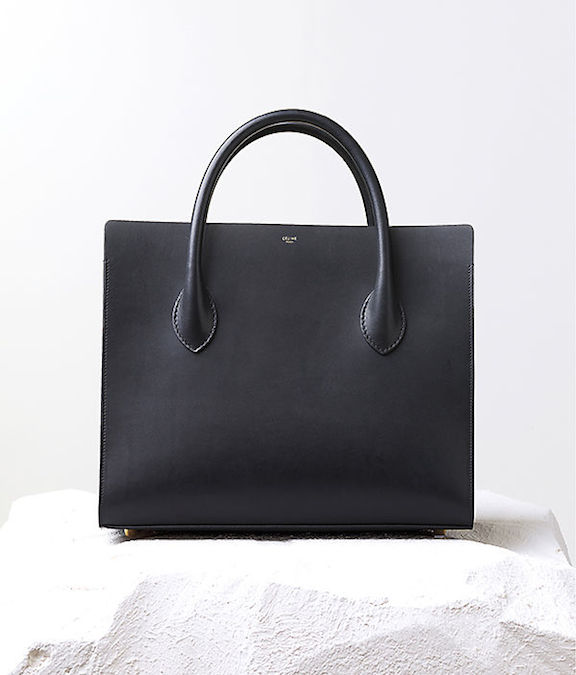 Phoebe Philo knows how to make a beautiful bag and then some – there is no doubt about that. But when it comes to the pragmatic side of bags, her prowess just does not come close.
Fri 08.22
Our Fall '14 collection is up and running on HSN.com. For Fall, we took on a jet-set mindset and looked to our favorite European cities for inspiration. Naturally, the effortless ease of Parisian girls, along with their inimitable unstudied mode of glamour, inspired the Paris crossbody pouch.
Thu 08.21
Hello, See by Chloé! Here is such a cute unique shape that works as a daily basic, no overthinking required.
Thu 08.21
"Pale pink for fall?" you say? "Buy pastel now?" you wonder, aghast? I know, I know. It seems a little backwards – but that's precisely what I like about the prospect of purchasing this newly released 3.1 Phillip Lim bag right now.
Wed 08.20
Who needs monogrammed logos and trademark signage when a singular detail is as universally and instantaneously recognized as Tom Ford's? Indeed, the man needs no introduction, and that includes his bags.
Tue 08.19
I need to make an amendment to my Friday post on burgundy bags – this is one of the top five! Namely because finding a sophisticated tote of this quality under $1,000 just doesn't happen. With an exterior flap pocket, expandable gussets, and a simple chain lock, Carven keeps the focus on subtle, functional details.
Tue 08.19
The passionate love affair between fashion and art continues, and the latest collaboration between high-end designers and fine artists is from Stella McCartney and British painter Gary Hume. Unlike the major statement made by Prada's latest foray into the art world, this collection veers slightly more towards the understated side.