Top Handle
Tue 12.31
As we look forward to the Resort treats, covetable Spring musts, and everything else tempting us into 2014, let's pause and take a look back at the best of the past year. A lot of bags have come, stolen our hearts, and gone, but only a handful have what it takes to withstand the test of time (even if we're only talking 12 months).
Fri 12.27
Emphasis on the word "off." Simply put, Tod's has gone off the rails for me. What was once a classic brand that offered me timeless investments (take this python beauty back from 2011, for example) appears to have run off and joined the circus. Or the horse show.
Wed 12.25
What a difference great execution makes. This kind of tote is not my thing; I don't want giant stars on anything I wear, but such a witty way with design changes everything. I love, love, love how these embellishments are done.
Mon 12.23
No hesitation here. This bag got added to my shopping cart instantaneously, without a momentary pause of consideration. My love for it goes beyond my standard obsession with bags.
Fri 12.20
An entire bag line made of fine Italian poplar wood? No splinters here! Russian-born designer Anya Bumagina moved to Italy in 2012, the same year she launched BU Wood. Inspired by the look of classic vanity cases, jewelry boxes, and hatboxes, she wisely enlisted the help of skilled Milanese craftsman to create her bags and the results are astounding.
Wed 12.18
This simple and refined lady bag will not only outlast it through the thick and thin of trends, it is a bag captivating enough to keep you cherishing it forever. The Le Dix Cartables pays respect to the elegant old guard of Balenciaga, with its classic silhouette and prim, structured feel. At the same time, thanks to Alexander Wang's ever forward-gazing eye, it feels undeniably new millennium by nature. It's literally the best of both worlds.
Tue 12.10
Ladies, we have an instant classic on our hands – and at our fingertips! The era of Raf Simons reign at Dior may prove to be the chicest yet (since Monsieur Dior, bien sûr). Especially if the visionary designer continues on the track he's treading. The Diorbar bag is as ladylike as it gets in this day and age. Without resorting to overt fuss and showy logos.
Fri 12.06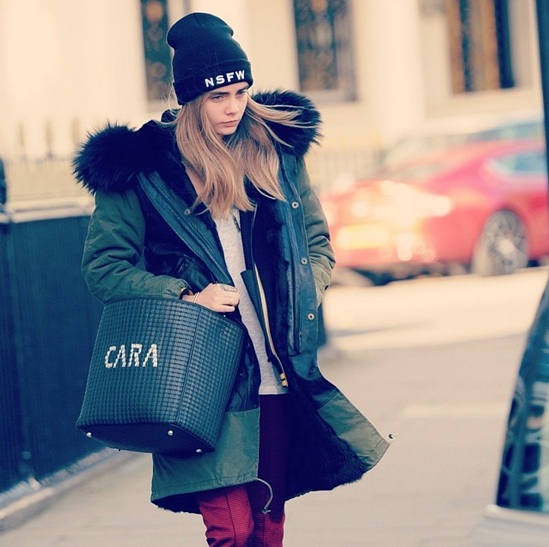 Maybe it's all the competition out there. Maybe it's because we're tired of seeing ourselves – and our accessories – coming and going. Or maybe we're just coming around to the long-lived fact that nice things feel even nicer when they've been customized.
Thu 12.05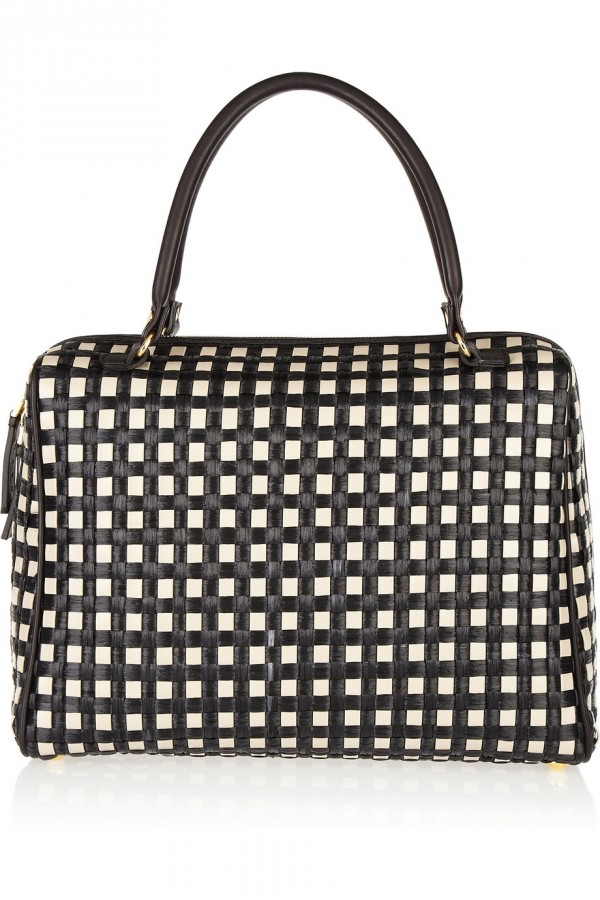 Neutral colors and a checkered motif: this is quintessential Marni at their very best. They have a way of throwing caution towards the wind, without chucking it completely and when they do, they hit all the right notes. This bag is at once cheeky, capricious, astute, and elevated.