Top Handle
This is Marc's house, and no two ladies know it better than the duo currently at the little-sister line's helm, Luella Bartley and Katie Hillier. While they're currently heading up the design team (and doing an excellent job of it), that doesn't mean Marc isn't here in spirit. Or in actuality, as a matter of fact.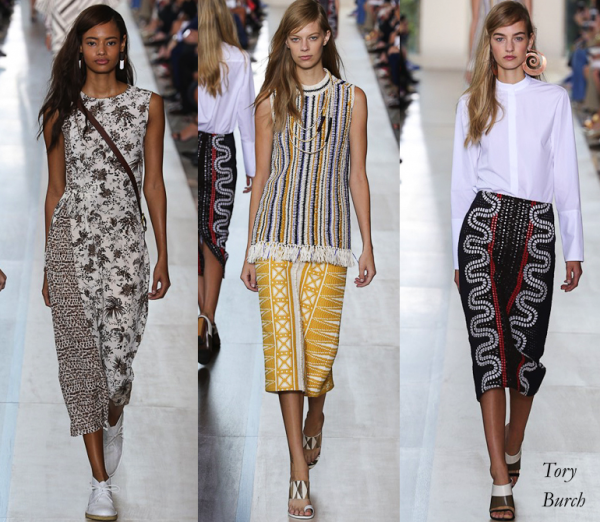 Tory, take me away! This year, American girl Tory Burch is straying from her favorite Hamptons haunts and taking equally relaxing though far more exotic trips to Vallauris, Provence and quiet Paris in the summertime; the Central American coast; and breezy Spanish beaches.
Jason Wu's Spring '15 collection gave way to my favorite show thus far. Simply put, it was beautiful. Sans bells and whistles, no stage antics: the clean, gleaming runway let the pieces, as well as the ladies wearing them, shine as they should.
If there's one thing that makes leaving the summer sun behind more bearable, it's the rich hues of fall, and none is more tempting than aubergine (honestly, I think I like saying the word more than anything else!).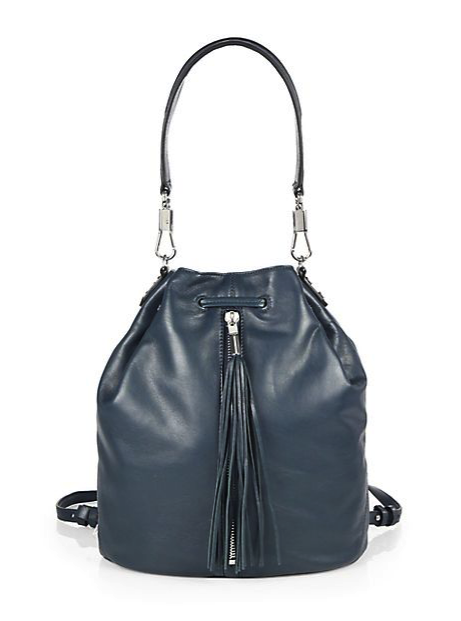 This is one of those special few designs that actually functions as advertised – as a backpack that converts into a handbag. Essentially, the shape is a bucket, so why not also use the Cynnie Sling as that? It's the trend of the moment, and will continue to be chic, even once Mansur Gavriel's supply is able to keep up with the demand.
Top-handle bags are having a major moment right now. The first famous top-handler was the Kelly bag; designed in the 1930s and originally known as "Sac à dépêches," it was aptly renamed for the Princess of Monaco in 1954.
Tomorrow is the last day you can enter to win this pale pink Balenciaga Tube bag and $1,000 Kirna Zabete gift certificate!
When it comes to the all-out luxurious and delicately decadent, it really doesn't get more amazing than a mini-trunk.
Have you entered to win our latest giveaway? In less than a week, this pale pink Balenciaga Tube bag and $1,000 Kirna Zabete gift certificate could be yours!