Top Handle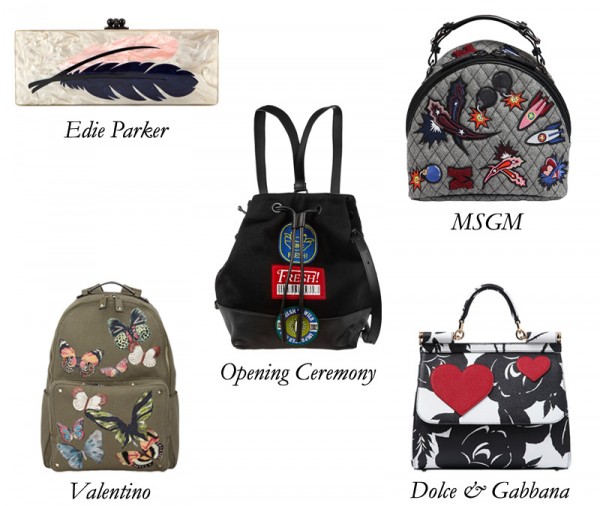 They don't have to make sense (Butterflies! Feathers! Fruit stickers! Rocket ships!). Actually, the more irreverent the embellishment, the better. Here are my favorite of-the-moment bags that just want to have a good time and aren't afraid to say so.
Obsessed with Jane Birkin? I'm talking the person, not the bag. I am, and there's no shame in it. You can have your Kardashians and Jenners, but I will forever revere the style of the one and only Jane Birkin. For over half a century, she's dressed to please herself…
Could simple, streamlined totes be having a moment? Sure, elegant Célines and Victoria Beckhams have been Snob favorites for years, but you don't necessarily expect Bad Gal RiRi to carry such a classic style. Maybe it's in response to all of the clown couture we see paraded on the streets.
I am going to a resort in Bali next week, and I cannot wait! I am looking forward to a week of pure relaxation with plenty of lounging and yoga. Packing is easy: I am going ensure I'm comfortable in kaftans, shorts, and maxi skirts, but the bags are what will set the mood.
Bottega Veneta has done it again. This is such a special and truly unique bag that represents everything the house has to offer, from authoritative detailing to expert workmanship to obvious beauty.
Every summer, I go through the same obsession: wicker everything! If I could successfully wear a wicker dress without scratching or cutting myself, I would (note to designers). Until then, I'll get my fix with one of my favorite woven bags.
The 8th Annual Polo Classic takes place on Saturday at Liberty State Park in New Jersey. I'll be attending with bubbly host Veuve Clicquot.
After launching her eponymous line in 2014 – and making a fast splash in the ready-to-wear world – Rosie Assoulin tries her hand at bags, and we are grabbing on with both hands.
I spy something awesome! If you love Mark Cross' lunch box bags (aka the Grace box), which I do, of course, then you will go crazy over the Benchley Binocular bag.