Top Handle
Wed 01.29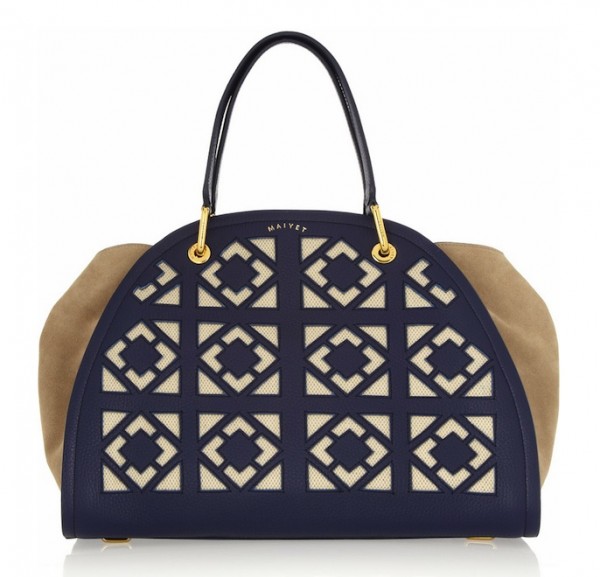 Bold lattice designs usually make me think of 1970s Palm Springs décor, a little tacky and over-the-top. But my new obsession with interior designer Tom Scheerer has me changing my tune.
Wed 01.29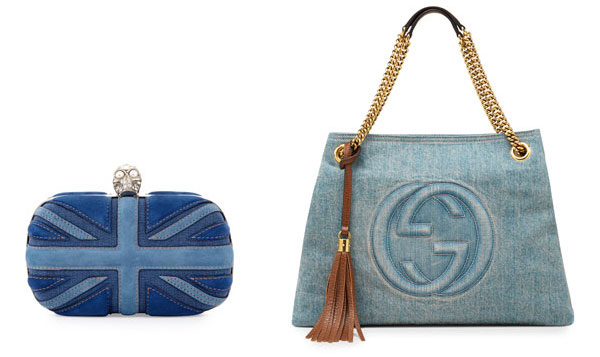 So how do we feel about denim bags? I love a great pair of jeans or a tailored denim shirt, but my appreciation for America's most quintessential item of clothing has never successfully translated to bags.
Wed 01.22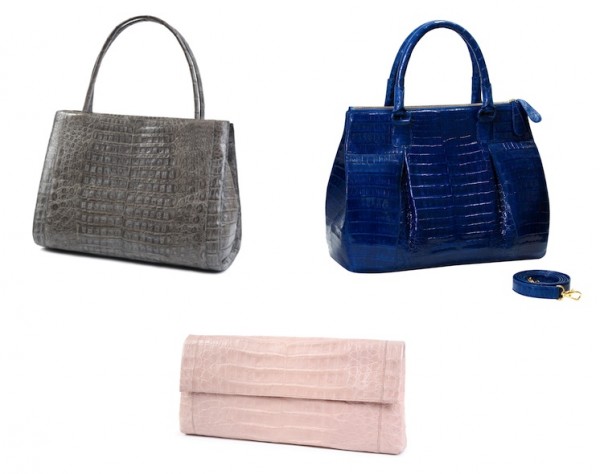 Did you ever think you would have the chance to imagine your own Nancy Gonzalez bag, and see that concept come to fruition? While I'm sadly not talking about the opportunity to work with crocodile's legendary mistress one-on-one, the dream of personalizing your own Gonzalez original just became a reality.
Mon 01.20
I'm so in love! I'm no ballerina, not even close, but this update of Nina Ricci's delicately impactful Ballet bag is making me want to dance. Or at least do a little twirl with it on my arm. While the original has a wide, east-west silhouette, this newly elongated iteration really speaks to me.
Thu 01.16
I'm a sucker for a primary color. While pastels suggest a fear of commitment and neons are best reserved for attention whores, bold primary colors are for big personalities (with the exception of one sad clown-face luggage tote). They speak of confidence, too neutral to feel brazenly feminine and too strong to be quietly neutral.
Fri 01.10
The concept of "less is more" has never been more obvious than in Miu Miu's new biker-inspired collection. When it comes to quilting, padding, and topstitching, just a little is Snob…and a lot is a whole big mess of Slob.
Wed 01.08
Ladies, we have a winner. This is the most sophisticated backpack I've seen yet. Just a few weeks ago, I was captivated by The Row's pairing of canvas and ostrich skin, but their luxurious creation just got trumped. By a simple concoction of all-black leather, no less.
Tue 01.07
The first month of 2014 welcomes a new style from Bottega Veneta, the likes of which we've never seen from the house. While their iconic weave remains neatly in tact, the unusual shape is as fresh as it gets.