Top Handle
Thu 06.26
I always look forward to perusing the latest from Luisa via Roma for our Firenze4Ever Style Labs, but shooting our Snob Essentials bags made the experience even more special…
Wed 06.25
This piece speaks to my heart. When I bought my bicycle, the basket that went on the front was actually a major factor in my decision-making process. I had to make sure the bike could hold the exact basket I wanted – it's the best part of the bike!
Mon 06.23
It's not news that Rosie Huntington-Whiteley has mastered almost every look she tries, so it's no surprise that here she is in the perfect summer outfit. White-on-white is often overdone, but she mixes it up with a fresh take on monochrome using subtle pattern that adds some individualism that screams summer.
Thu 06.19
You've got a full social calendar this summer, and few of those events are harder to shop for than the athletic variety. Half the time you're just trying to relax with a beer and the other half the time you're expected to dress to the nines. Suiting up for the occasion is a game in itself!
Mon 06.16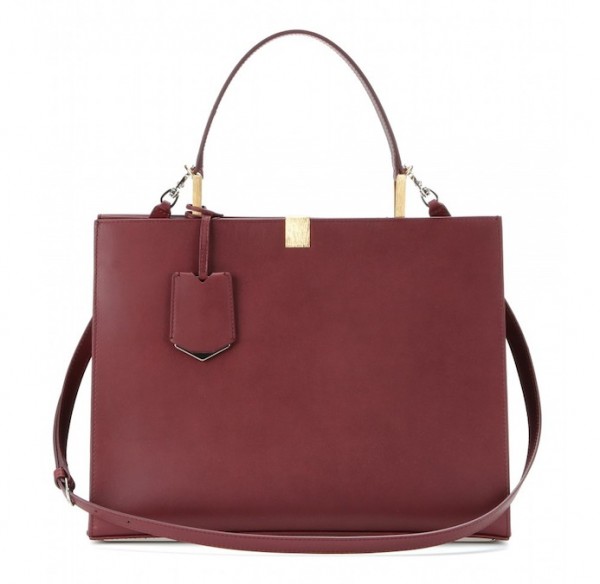 I love the minimalist aesthetic Alex Wang brought to Balenciaga. He knows that just because you're spending top dollar doesn't mean you need extra bells and whistles. The original Le Dix had a flap that lent the bag a briefcase look. By taking that away, he's uncovered a ladylike style that is somehow both understated and demanding of attention.
Fri 06.13
The power of the top-handle bag is more potent than ever, and channeling the classic elegance of Grace Kelly has never been easier to achieve.
Fri 06.06
Fendi is celebrating the launch of their new boutique on New Bond Street in London in a most creative and generous way. Ten instantly-iconic Peekaboo bags have been conceived and created by ten already-iconic women, each one for silent auction in an effort to benefit Kids Company.
Thu 06.05
This is an homage to friends who wear black all year long. When we're bustling over pastels in springtime? They're in black. When we're sporting the brightest, boldest prints for summer? They're not! And I get it – the sartorial choice is perennially chic. Have you ever looked at someone wearing black and thought, "that is just not her color?" No!