Tote
Forget beat-up flannels. This isn't the grunge plaid of the '90s we've become so re-familiarized with in recent seasons. Checkered lines have taken a polished turn, so think only chic and elevated for the new season.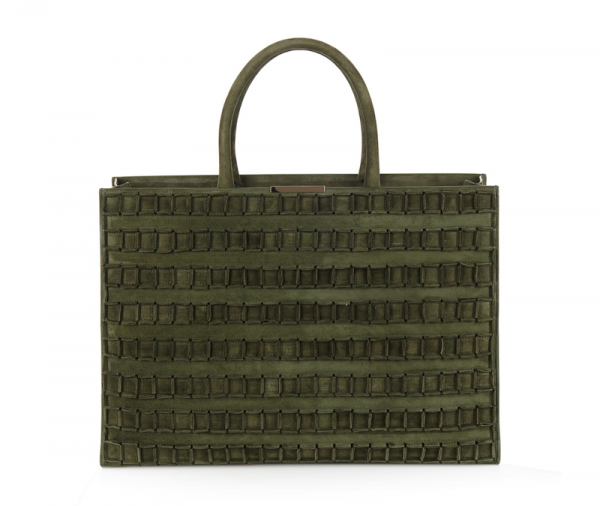 There is something immediately beguiling about this tote. Sure, it's the multi-dimensional, tile-like texture. But it's not that simple. It's evident that Tomasini Paris has drawn inspiration from the architecture and style of the excess-loving '80s.
Is your closet jam-packed with nothing but black and tan bags? They may be "practical," but such a restrained color palette feels dull and trite after awhile. Don't fear a bright bag! They can bring more versatility to your wardrobe than you can imagine
What can you say about the style of the ultimate modern fashion icon, Kate Moss, that hasn't already been said? The supermodel who's launched a thousand trends, even more lookalikes, and several a Topshop craze is the definition of a style muse.
Texture is a word that comes up a lot when talking bags. Smooth, grainy, rough, pebbled, furry, plush, soft, rugged…there are endless varieties and almost as many ways to describe them. But some bags out-texture the rest, so to speak.
Going bold is always something we should all strive to do. Pushing out of your comfort zone, even just when it comes to getting dressed, almost always pays off. If you're squeamish about getting a little too adventurous with your outfit, look to an out-there bag with brash graphics. Wearing a standout bag is much easier for more timid snobs to handle, since there's more of a physical disconnect (read: you're not say, zipped into it).
Why should the term "gender fluid" apply only to people? It's high time we have bag equality for all! Menswear is a huge trend for the girls. Just look at style-chameleon Anna Dello Russo, whose menswear is par for the course.
Prada first introduced the "Bring Your Own Bag" in 2010, and I'm thrilled to see it reintroduced this summer. Five years was almost too long to wait! That's because this is seriously the most useful, versatile bag on the face of the earth – and you know I would not say this lightly.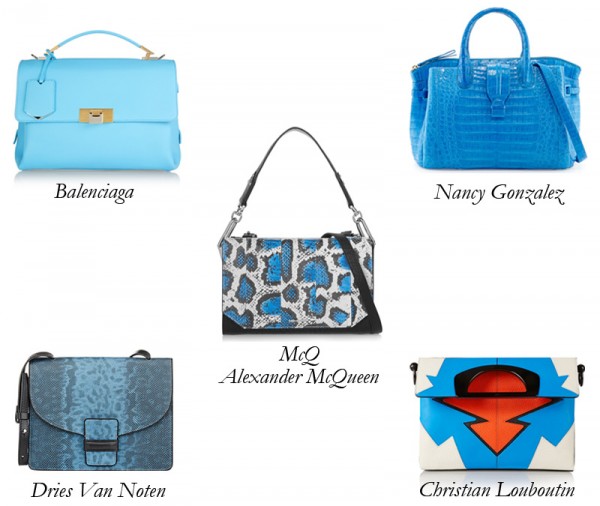 If you're like me and don't like to get your hair wet or actually lay out, going to the pool is a fashion event unto itself. As a matter of fact, the only time I do allow the sun to hit my face is when I'm taking a selfie. But I do like lounging by the swimming pool…