Tote
Wed 03.12
If you've been in search of a different day bag to make you stand out, this wildly printed shopper has it in spades…or should I say paisleys? There's nothing that explicitly says "Lanvin" about this tote (aside from the discreet label that, you know, says "Lanvin"), none of their ordinary ribbons or brass chain-links.
Tue 03.11
Here you go: a great Balenciaga classic without the signature Balenciaga fuss. Just good, clean, boxy-structured fun. Take a look at the proportions; this is a smaller bag than you might expect, which makes the overall effect so cute. Otherwise, in a big tote size, it would be a bit overwhelming.
Mon 03.10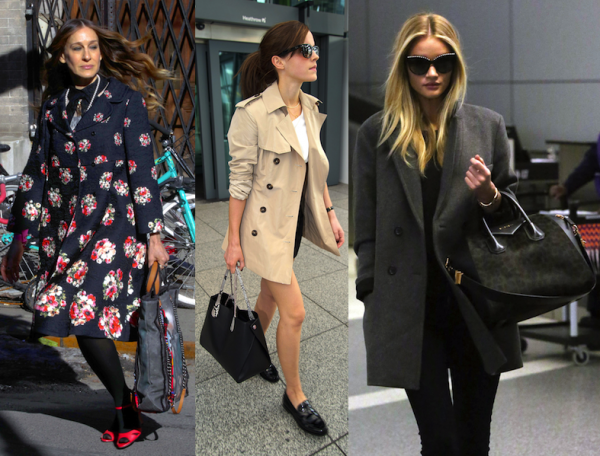 I bought four totes while I was at Paris Fashion Week. I'm an avid mini bag fan, but once I realized that I couldn't even fit so much as an invitation in, the hunt for the perfect tote began. Who better for inspiration than some of the most fashionable women in the world? Take Emma Watson's Spring 2014 Dior Addict – the look is classic with a twist, courtesy of python straps.
Wed 03.05
…And tulips and daisies and lilies. Some people say the first day of spring is March 21st (and technically, they are right). Others say it's when new buds have returned to the trees. But I say it's when a fresh crop of blossoms hits the shelves by way of my favorite accessory.
Tue 03.04
I say this with confidence: When it comes to mastery of the craft and virtuosity of divine execution, Maria Grazia and Pierpaolo are unparalleled. In a most emotional Fall 2014 show, the pair made their inspiration felt by each and every onlooker: unconventional women deeply rooted in a moment of change.
Mon 03.03
Who says you need to be decked out in camouflage to inject a little bit of boot camp chic into your look? Sometimes subtle is the way to go, and sticking with a neutral palette of lush olive, earthy brown, rich hunter green, and all-grown-up mahogany will leave you anything but fatigued.
Mon 03.03
Excuse me! When did Ferragamo get this good? Actually, forget good. It really doesn't get much better than this, as far as I'm concerned.
Thu 02.27
While you might think that this black Marni tote was designed for super organized Snobs, I'm a complete mess and feel like it was made for me! Not because the bag encourages tidiness (though having three pockets to throw odds and ends in that would otherwise fall to the bottom of the tote is hardly a bad thing), but because it's so playful.
Thu 02.27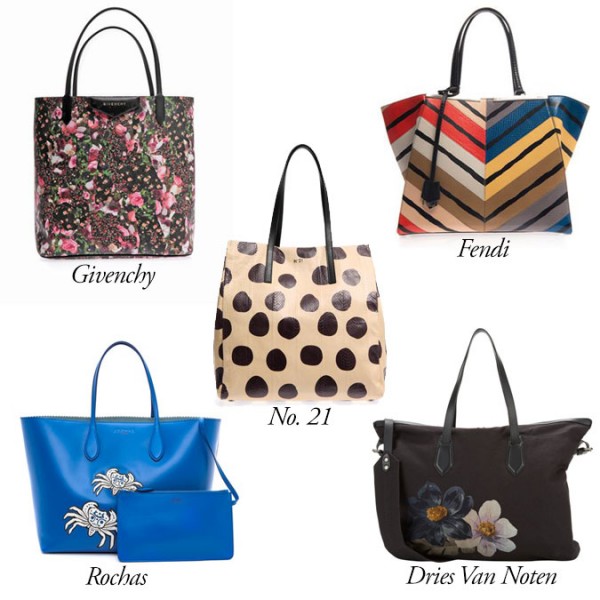 Blame it on Bambi! Totes have become way less serious as of late, and I love it. Whether the sense of caprice is delivered through the flirty print or unique shape, the message is clear: lighten up. For every stoic, somber, monochrome tote, you ought to have one that makes you smile, or even laugh. What's the big deal? It's time to have some fun with your big bags.