Tote
Right now, the overarching trend in bags is everything optimistic and fun. It's not the shape that makes a bag a must-have anymore. Instead of specific silhouettes, it's all about the vivacious and expressive. Think details that catch the eye for bags that are personality-driven and tell a story – so you can tell your own story with your bag. What's not to love about that?!
Featured Items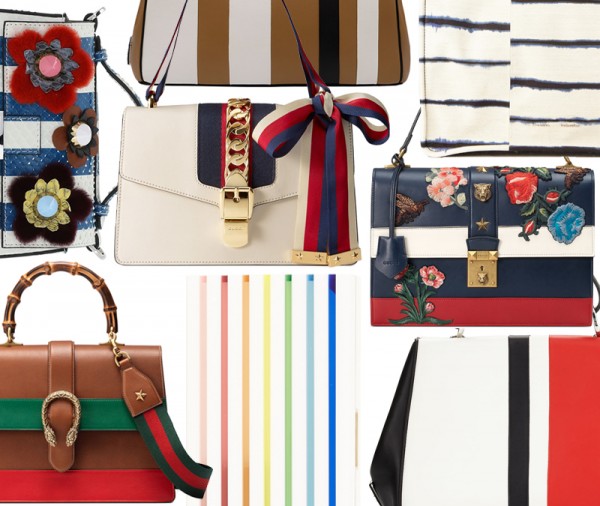 Stripes: No longer relegated to sports or prepsters, the fashion set has claimed them for our own. And trust we have really run with them. This season, almost every major designer has gone stripe-happy, but I can say with confidence that none have done it as well as Gucci. Can I just say Gucci, Gucci, Gucci is all I dream about? Every. Single. Day. Never would I ever think that stripes, chains, and bows could be so well-executed. But here they are, along with my other favorite stripes of the season!
Featured Items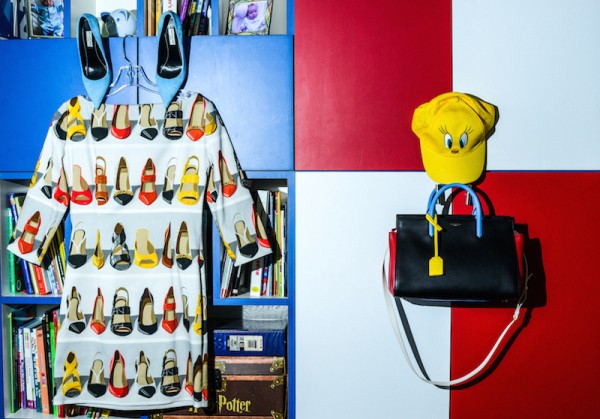 I know pastel colors are the thing this season (and I thank Pantone for the sudden omnipresence of Rose Quartz and Serenity, a fresh take on sky blue), but I still love a good bold color story. Which is why I'm serving one up right now!
Featured Items
Anne Hathaway's been out of the limelight lately, as she prepares for the arrival of her first baby, but all it takes is one stellar red carpet appearance to remind the world of just how chic and fabulous you really are – especially when pregnant. There's nothing wrong with plain old maternity wear for these occasions, but I love when women make non-maternity clothes work in spite of their growing bellies…
Featured Items
I don't usually recommend fixing what isn't broken, but the execution of the new Double (pronounced "dooblay") bag is nothing short of pure Prada perfection. Now my go-to daily tote is better than ever with an updated look as sumptuous as it is chic. Thanks to the marshmallow cream and caramel version, I'm salivating as I write this, dreaming of my favorite salted caramel sundae that's totally verboten on my January health kick (I'll be back to eating steak et frites and cupcakes by February). Until then, the bag will satiate my craving.
Winter dressing can be a real downer, especially when you're navigating the New York City sidewalks and temperatures are barely hitting the above-freezing mark. Enter Vanessa Hudgens for some mid-winter style inspiration. She was spotted in the city on Tuesday, after stopping by SiriusXM Studios, in a look that's color-blocking perfection.
Featured Items
This spring is all about projecting an innocent spirit. I'm loving the sense of optimism and joyful attitude that's already in full effect. It's the perfect way to start off the new year, one that, by the look of things, is guaranteed to be a good one. It also looks like it will be nothing but picnics all season, and I am definitely okay with that! Come prepared to soak up the sun with the right bag…
Featured Items
I've been loving the ladylike vibe of street style lately. My fingers are crossed that the trend will continue through the upcoming Fashion Month, but I'm sure some clown couture will sneak its way in, as always. Oh well! Until then, let's revel in some sophistication. Whether you're dressed in a pleated mini like Taylor Swift or leather sweats and sneakers like model Irina Shayk, a structured, feminine bag will always look good. Gigi Hadid's sleek Saint Laurent is my favorite…
Featured Items