Tote
Mon 09.01
I've admired Mary Katrantzou's picturesque prints for years, so her first bag collection is cause to celebrate! She's offering everything from embroidered circle and triangle clutches to colorblocked shoulder bags, but what got my attention first were the totes.
Thu 08.28
We are so excited to be returning to HSN to share our Fall 2014 collection. From imagination to inception to hands-on production, creating our second set of Snob Essentials has been a labor of love, tears, and laughter (literally).
Wed 08.27
The Wednesday blues getting you down? Fight them off with some cure-all shopping! Kirna Zabete has marked down its sale items up to 75% off, making it 100% guilt-free. Stock up on last-minute summer essentials, or ready your wardrobe for fall with blazers, jewels, and form-fitting Roland Mourets.
Tue 08.26
What happens when two great American brands collide? Such a one-two punch of chic makes my heart palpitate. Derek Lam and Mark Cross have combined their powers for a sweet and seamless union. The totes won't be hitting stores until New York Fashion Week, but we have all the details now.
Tue 08.26
Some bags make more of a whisper than a shout – but a whisper can be just as effective, and sometimes even more so. Just look to Bottega Veneta for a prime example of a softly beguiling creation. Sure, the design may not be earth-shattering or revolutionary; it is just a shopper tote, after all.
Mon 08.25
I am so proud of our Magazine Tote. The design perfectly fits our needs and speaks to our aesthetics so harmoniously. We wanted a bigger tote for days when we have that need, but it's not without the details that take our breath away like the front pocket with a removable pouch.
Fri 08.22
Abstract florals or an elaborate English labyrinth? Stella's latest take on the Boston bag is like a Rorschach test – it's up for interpretation!
Fri 08.22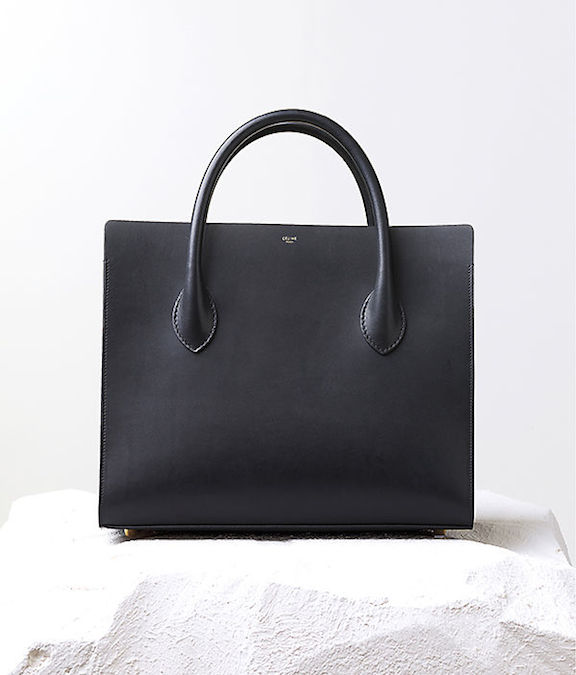 Phoebe Philo knows how to make a beautiful bag and then some – there is no doubt about that. But when it comes to the pragmatic side of bags, her prowess just does not come close.
Wed 08.20
Who needs monogrammed logos and trademark signage when a singular detail is as universally and instantaneously recognized as Tom Ford's? Indeed, the man needs no introduction, and that includes his bags.