Tote
A sale on summer essentials before spring is even over? That's a rare and special event – and one going on today at Neiman Marcus! Now through Thursday, shop thousands of select items, all discounted at a lovely 25% off…
Featured Items
In honor of Mother's Day this upcoming Sunday, I've pulled together a list of gift options (bags, natch) that will not only delight her sartorial sense, but will give her the function she needs as a parent – of a child of any age. Take Elle Macpherson's Hermès Jypsiere. She carried this when her kids were toddlers, and thanks to the timelessness and high-quality nature of Hermès pieces, it remains a go-to for her even now that they're older.
Featured Items
Maybe it's delirium from the heat, but summertime is when I like to get experimental and wear things I never thought I would. Going for something that surprises even yourself is a move guaranteed to make for some fun vacation photos of the "What was I thinking?" variety, but hey, playing it safe only ensures boredom in life. Get out of your shell and throw caution to the wind!
Featured Items
You know when you daydream your favorite designer is also your BFF and you get to hang out all day together? A champagne lunch followed by a great party for your kids? That kind of fantasy gets even better when your imaginary BFF, aka Stella McCartneyicon, turns out to be the warmest, friendliest, and most fun girl (not to mention the one with the best clothes) you can imagine. Yeah, that happened!
Featured Items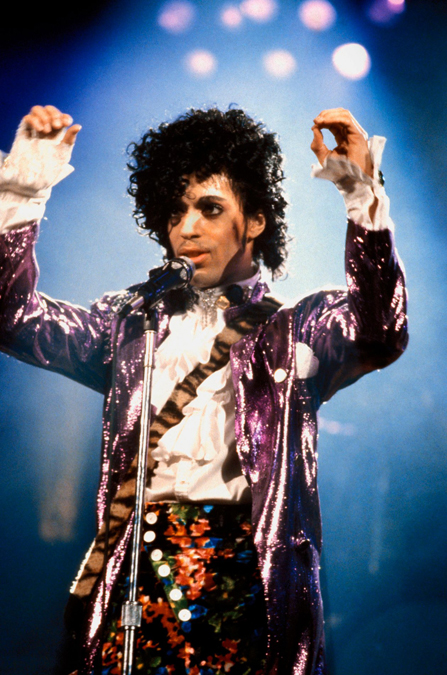 I couldn't even begin to count the number of memories I made in junior high in the '80s listening to Prince's music. Not many know this, but aside from his own songs, he also wrote hits for the likes of Chaka Khan ("I Feel for You"), The Bangles ("Manic Monday" – Yup! That was him), and Sinead O'Connor ("Nothing Compares 2 You" – a personal favorite). Prince was one of the best musicians of our time, and his personal life was just as inspiring; he credits childhood bullies as the reason he turned to music (If they weren't so mean to him, I would thank them!). So, yes, this is a sappy tribute to one of my all-time favorite artists, a man we lost much, much too soon.
Featured Items
It might sound crazy, but you can go on a long weekend trip with everything comfortably packed in a small 22" carryon and still look perfectly cute every day – with only 10 things. Packing smart is different from packing light. You can pack light by wearing the same things every day and looking like you badly need a shower as a result. But packing smart means looking amazing at every single moment and making it seem like you have your entire wardrobe with you.
Featured Items
I just got back from a trip to Mexico, and even though it was only for a few days, you know I brought more than a few bags. Hey, when you pack well, you can do that! If you prefer an even more streamlined suitcase, though, just one or two of the below will do. Take this striped Sophie Anderson handmade cotton tote (on Forward by Elyse Walker for $425). You can carry it on the beach or when you're farther inland, as a daily shopper bag. If it gets dirty, just throw it in the wash and get back to relaxing!
Featured Items
From the updated tote to the most striking statement clutch to the game-changing Diorever bag that goes with anything and everything…Good Morning Texas invited me on to talk my favorite spring bag trends, and it's only natural they go hand in hand with my coveted new bags, running the gamut from the high-level investments to fabulous frugal finds.
Featured Items