Tote
I'm off to Art Basel Miami today, so needless to say, I'm in an especially visual state of mind. What to wear while you're checking out new of-the-moment artists, exhibit hopping, and hitting parties with the nouveau gallery crowd? A colorful bag that can contend with the pieces on the wall, of course.
Featured Items
With this Shopbop sale, the more you spend, the more you save! Counterintuitive? Well, I guess it depends on your definition of "save." Now through November 30th, you'll get 15% off orders of $250 or more, 20% off $500 or more, and 25% off $1,000 or more…
Featured Items
'Tis the season that brings out the Santa in all of us. To play the part, a bag big enough to stash all your gifts is definitely in order. And when you're done granting everyone's wishes, the impending temperature dip certainly makes for the time of year that requires plenty of room for toting extra cold weather gear.
Featured Items
Calling all bad girls and rabble-rousers. There's a new bunch of florals on the scene and while they may be fresh-picked, there's nothing sweet about this garden variety. My new favorite floral bags are mysterious, unexpected, and most of all, dark, proving the enduring flower theme shouldn't be strictly reserved for spring.
Featured Items
In case life has kept you too busy to pay mind to the calendar, let me note this one upcoming event: Black Friday. It's just over a week away! You need to get your sale shopping skills honed for the big day (or rather, the long weekend; you don't want to lose stamina come Cyber Monday). To build up money-saving muscle, I recommend perusing the latest of Shopbop's sale with items up to 70% off. If you're too busy, here are some CliffsNotes…
Featured Items
Envision taking an afternoon drive through the scenic countryside in autumn: the grassy ground next to the sprawling road is filled with crunchy, crinkled leaves and the trees for miles explode with rich, harvest-worthy color.
Featured Items
As we head towards the holiday season, extravagance and fantasy begin to occupy our minds. For fun, as research, or for the sole sake of ogling, here are the most expensive bags money can buy, that are, indeed, worthy of their staggering prices.
Featured Items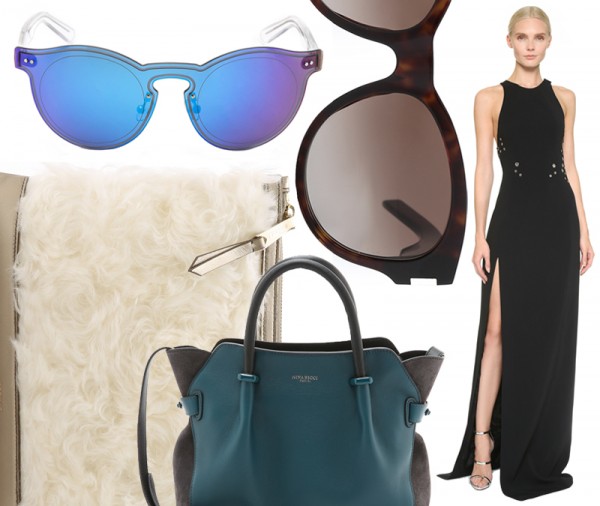 This week, Paris is my office (love my job!), and while there's a lot to see and do, I'll always make time for a good Shopbop sale. There are roughly 2,500 items discounted up to 40% off for the next three days, but in honor of my visit to the City of Light, I've picked out the best of French designers…
Featured Items
We all want the real deal, but sometimes a stamped leather will give you the same thrill without the hefty cost. In my experience, croc is the look designers recreate best, but snake is up there too (it's worth noting, though, that snake is often the least expensive exotic if you are wanting to break into authentic exotics at an affordable price point).
Featured Items