Tote
Tue 03.03
What do an average third-grader and a diehard Moschino girl have in common? A love of cartoon creatures and iconic toys, of course. Yes, when it comes to Moschino these days, there's no amount of kitsch Jeremy Scott can deliver that will shock us.
Tue 03.03
This old riddle comes into play when checking out the current trend that takes black and white to whole new heights. The answer to this age-old joke is, of course, the newspaper (as in, read all over), and I definitely consider this trend newsworthy.
Fri 02.27
Frilly? Yes. Adorable? Definitely yes. Designer wunderkind Simone Rocha realizes a little bit of ruffle goes a long way, and this detailing travels the right amount of distance.
Thu 02.19
Who's the Snobbiest Bag Snob of all?! Victoria Beckham, that's who. Her personal style and hair (from cropped to long, frosty blonde to rich brunette) have changed greatly throughout the years, but one thing has remained constant: her bags. More specifically, her great taste in bags.
Thu 02.19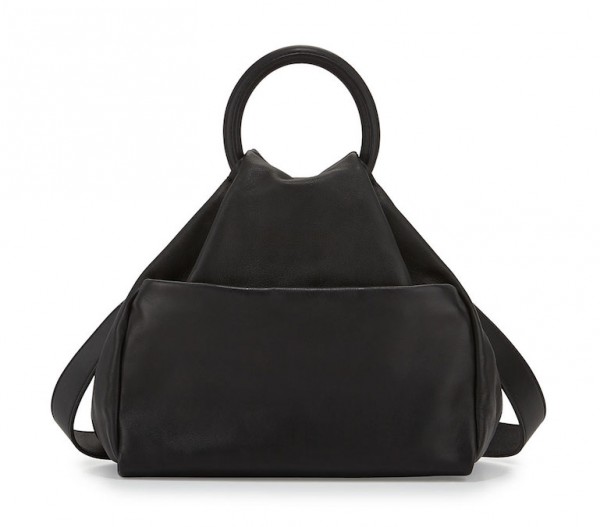 Luella Bartley and Katie Hillier are on a hot streak. This bag is one of the best and most intriguing pieces to come from MARC by Marc Jacobs in a while.
Wed 02.11
This singular new bag from Tod's heralds a new chapter for the brand. The Cape is well worth the wait, after the house took a long hiatus from new styles that got my attention. For a huge Tod's fan like me, this is all too exciting.
Mon 02.09
Say hello to your new spring tote! Victoria Beckham's strength in design lies in her ability to effortlessly combine timeless, tried-and-true shapes with relevant trends. That's not just because she's a highly capable designer; it's also because she is a true Bag Snob to the core.
Thu 02.05
This bag is so brilliant, I am already totally in love. Sometimes all it takes is a simple equation to strike Snob gold, and in the case of Sonia Rykiel's Stephane bag, a tote + a pouch = genius. While you can obviously ditch the tote and use the pouch on its own when the urge strikes, that's not the clincher here.
Fri 01.30
Any true fashion lover recognizes it as an art, especially when you look at all of the stunning couture we're seeing for Spring '15…