Tote
Fri 01.23
Though 2015 may have just begun, Vogue is already preparing to crown the year's "it" bag – and they're letting you make the call!
Fri 01.23
Thanks to Louis Vuitton's Neverfull, the original coated-canvas shopper tote released in 2007, we are spoiled. What could be easier for a day out, particularly one when you're perusing shops and stocking up on new purchases, than a big bag you can toss everything into?
Thu 01.22
This year marks a full century of fine leather craftsmanship from Fontana. The 100-year-old Italian leather house may not rank at the heights of Fendi or Ferragamo (yet), but this is a name all bag snobs need to know. The proof is in their street cred; in the last few years, Cameron Diaz, Sofia Vergara, and Jessica Chastain have been spotted carrying variations of their Afef tote.
Wed 01.21
What a way to start the year! We know they can't all be winners, so it's only normal that some bags beg the question: Where do we draw the line of bad taste?
Tue 01.20
Whether in charming mini size or a roomier, classic-tote scale, it's effortless from work to weekend and whatever happens in between. I'm a sucker for a gorgeous interior, and this one reveals lush suede lining with multiple pockets. Obviously, the outside is just as good. Not only is the look of the design divine, but bless you, Reed, for the slim exterior back pocket that fits the iPhone 6.
Mon 01.19
Lately, I've kind of made a return to more neutral bags, but sometimes you want some boldness to complement the neutrality. This Jil Sander tote allows for both in equal measures, which I really appreciate.
Mon 01.19
For a long time, Mary Kate and Ashley were known for their oversized bags (and oversized dresses, sunglasses…you know), but it seems they know how to pare down just as well as they know how to go big.
Thu 01.15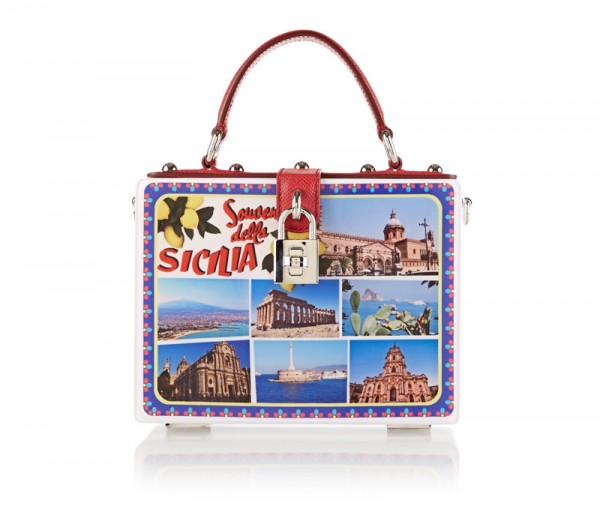 You know when you're going on a trip, and your friend says, "Pick me up a souvenir"? Well, here is the Italian souvenir to trump all others. Coming in at just about $2,800, this is one serious piece of silly, fanciful kitsch. Is it cute? Of course? Worth a smile? For sure. Guaranteed to spur at least a couple conversations each time you to take it for an outing? No doubt about it. But you also need to be a deeply dedicated fan of Stefano and Domenico, as well as an enthusiast of the region of Sicily in order to justify such a purchase.
Wed 01.14
This is the precisely right time of year to usher in perforation. A strategic sprinkling of holes and cutouts gives you a sense of the lighter season, without plunging all the way into spring. Some of these are classic and some are more novel, but they have one thing in common (besides their airiness): they're fresh all the same.