Tote
Thanks to street style and social media, fashion trends change with such rapid speed nowadays, it means they come back around as fast as they go. Who can keep track? That's why you shouldn't ever rid of anything you love. If it's feeling tired, just put it in the back of your closet store it for another day.
The latest topic for my Vogue China column, "Bag Chat with Tina," is bags that will brighten up your wardrobe without breaking the bank. I've found the best bags of the season that are both on-trend and on-budget because shopping for multiple styles is so much more fun than picking just one.
Yellow is perky and red is hot, but if you ask me, no color energizes my spirits and warms my mood like pink. Which makes it the perfect way to kick off a busy week, as well as Breast Cancer Awareness Month. It's also rapidly becoming the unofficial color of the season.
Braids are having a moment. There's something about the texture, romantic and a little earthy, that feels so right. Just look to the recent ethereal hairstyles showcased by celebs like Amanda Seyfried, opting for a modern, less appropriated update on cornrows.
From the looks of the Spring 2016 runways in Milan, striped bags are continuing to reign on for seasons to come. Prada went so far as to showcase an ample variety of variations on the stripe, including thick blocks, metallic exotics, and shots of bold color.
As much as I resist trying to be tempted, whenever a see a celebrity carrying a cute bag, I get serious FOMO and start searching for it online immediately. These are the ones that had me scrambling this week…
The bag business is not as easy as it seems. That's because for most women (and a few men), our bags are an extension of ourselves. Selecting a new bag is always an emotional purchase for me. I don't care about logos; I don't feel the need to announce my label of choice to the world.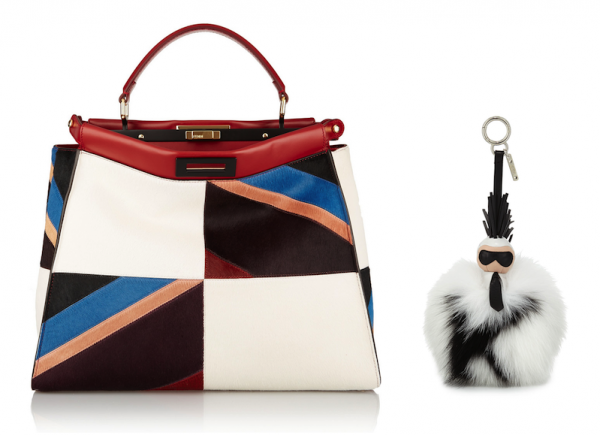 As I go through the thousands of looks from New York Fashion Week and choose my favorites, I can't help but think how safe most of the Spring '16 collections were revealed to be (with the exception of a few bold geniuses like Marc Jacobs, Alex Wang, and Riccardo Tisci).
Maybe it's the annual sense of sobriety we feel each fall, as summer's laidback mood fades, but there's a new severity at play on some of my favorite bags. Think strong geometric lines and clean, bold designs.