Tote
As much as I love my neutrals, there is something about a colorful bag that gets my pulse racing and my eyes beaming like nothing else. A brightly-hued bag, especially one that breaks the rules of what supposedly clashes and matches, is like an instant shot of energy.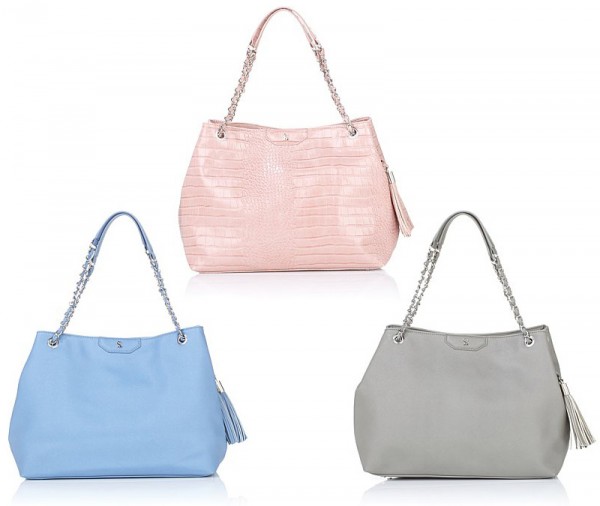 We may not all have the jet-set lifestyle of supermodels, but we can have their bags! In fact, our Drew tote was inspired by the women who rule the catwalks. The one catch? We didn't design it based on the inaccessibly-priced, for-show-only runway pieces these women carry at work.
Creamy hues immediately bring to mind ultimate sophistication, and that fact never changes from season to season, year to year. No matter what the price point of a delicious cream bag, whether it costs a fortune or just a few hundred dollars, the effect of the shade remains the same.
Now that it's officially summer, the days are longer than ever – and the prices of your favorite spring bags and shoes are lower than ever! In my opinion, it's a winning combination that ought to be milked.
When it comes to days of the week, each one receives some kind of love: Sunday Funday, Hump Day, "Thursday's the new Friday," TGIF…Except Monday. Odds are Monday is your least favorite day because, well, it's kind of a drag.
Obsessed with Jane Birkin? I'm talking the person, not the bag. I am, and there's no shame in it. You can have your Kardashians and Jenners, but I will forever revere the style of the one and only Jane Birkin. For over half a century, she's dressed to please herself…
Could simple, streamlined totes be having a moment? Sure, elegant Célines and Victoria Beckhams have been Snob favorites for years, but you don't necessarily expect Bad Gal RiRi to carry such a classic style. Maybe it's in response to all of the clown couture we see paraded on the streets.
Hardware is a tricky thing. Too little and we're bored…too much and we're overwhelmed. Chloé got it just right with its mini Faye crossbody, and ever since, I've been on the lookout for bags with perfect amount of hardware.