Tote
Fri 10.31
I was never that kid who dreamed of being the princess in a fancy wedding gown and castle. Not me. I wanted to be the superhero! When I immigrated to the States in the third grade, I decided to be Batman for Halloween. It didn't occur to me that only boys were supposed to be Batman.
Thu 10.30
Calling all croc Snobs! Creative Director Santiago Gonzalez will be at Bergdorf Goodman today until 5 pm to offer an exclusive preview of Nancy's Resort 2015 collection, and in case you can't tell from the meticulously crafted rainbow weave above, it is GOOD.
Wed 10.29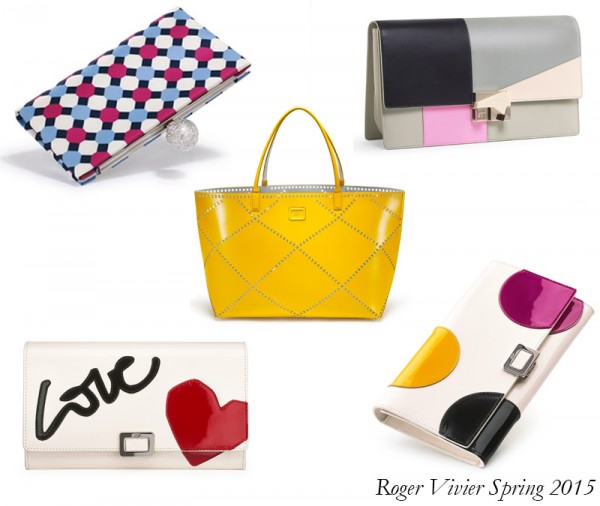 Next spring, Roger Vivier is taking us on a "stroll through the heat of summer," and I couldn't be happier to oblige early. Inspiration from the hot sun and cool evening breeze translates to pop art-heavy pieces that snap, crackle, and yes, pop.
Mon 10.27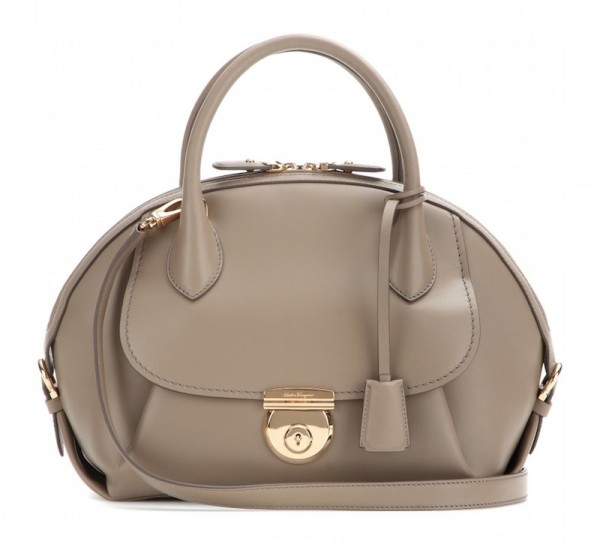 This is my favorite shape in Salvatore Ferragamo's curvy Fiamma collection. It's out of a reissue of the original Fiamma bags from 1992, named in honor of one of Salvatore's six children.
Fri 10.24
My nude obsession continues. Actually, it's only gaining steam. After a streak of blindingly bright neon trends, all things washed out have never looked chicer.
Fri 10.17
I will always love the use of cool hardware, especially on a super-functional tote. The "safety buckle" motif is now almost as famous as the designer himself, Christopher Kane, or at least intrinsically linked to his designs, from his wild, belted dresses from Spring '07 to this season's smaller, sleeker bags.
Thu 10.16
While the adage, "things aren't always as they seem," may be old, it applies to some of the freshest designs out there. In English, trompe l'oeil translates to "deceives the eye," and these designers make that deception one that you'll welcome with a smile.
Mon 10.13
I love green in all its many incarnations, from forest to moss to lime to mint, but it's military that's perhaps the most versatile of them all. On the tomboyish side of the spectrum, it eliminates the prissiness from any ensemble, but don't think the army-inspired shade can't feel fresh and alluring.
Fri 10.10
The little girl in me will never get over my love of polka dots!