Tote
Fri 04.11
I've started writing a monthly column for HarpersBazaar.com that I hope you'll all be tuning in for! My first subject was spring cleaning, or rather, spring organizing (it's a lot easier to organize than to give away beloved bags!). At the start of a new season, I store the pieces I won't be wearing in boxes, and bring out all the others I've been waiting to carry.
Thu 04.10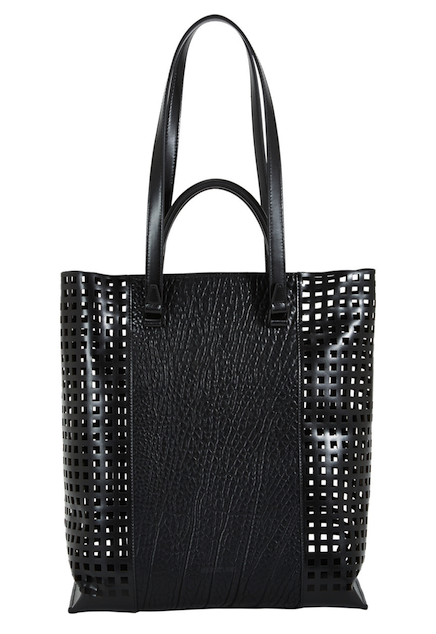 There's nothing like a good peek-a-boo bag for summer. Suddenly, you're showing a bit more skin, and it feels right that your bag gets in on the airy, revealing action, too. But like with your sundress and shorts, you don't want to show too much. The best bags merely hint at being bare, without giving it all away.
Thu 04.10
Did someone say beach? It was very likely me who uttered the magic word. I am so ready for the shore and sea after what very well has felt like the longest winter known to man (and Snob) since the Ice Age. I'm really not exaggerating – we had golf ball-sized hail strike Dallas in April!
Wed 04.09
What ever happened to good taste? Or at least functionality…? I can't entirely blame the people at Kate Spade New York for this absurd contraption. I actually fault Charlotte Olympia for paving the way for designers to unleash their tacky sides
Wed 04.09
Balenciaga just got serious. The words that come to mind upon first impression of this top-handle tote? Incredible. Beautiful. Classic. Decadent. This is, of course, Balenciaga's big answer to the Birkin, but knockoff or tawdry imitation it isn't. Thanks to their signature tube-shaped hardware, it's merely a dutiful nod to the holy grail of bags, one that shows nothing but respect.
Tue 04.08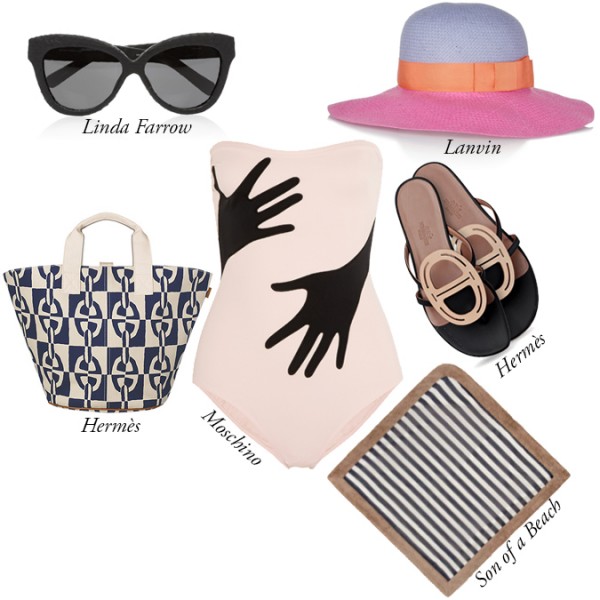 These aren't exactly the typical vacation must-haves that you can throw in your raffia tote and leave on the beach while you wade out into sea. They're more like what you'd be wearing while lounging on the deck of a 210-footer out on the ocean! Would you indulge in these luxe accessories for your next tropical getaway?
Tue 04.08
Whether you're going totally casual or out for a luxurious evening, pale gray is color to be in right now – and it's not going anywhere anytime soon. The right shade of gray is always chic and exact. There is such a sense of polish and clarity in wearing steely gray, especially when you do it with utmost confidence. For the warmer months, you ought to consider it your ultimate neutral.
Tue 04.08
I like fringe; I really do. Actually, back in high school, I had a rather serious habit of dousing myself in fringe. A black fringe leather jacket, circa 1990? Check. White fringe leather boots, circa 1991? Double check!
Mon 04.07
Working pastels into your repertoire is an obvious necessity come spring, but that doesn't mean you necessarily feel like you need a round bag right about now. If you're unsure, I'll make it easy for you to decide: the answer is YES.