Tote
Mon 02.10
In time for Spring 2014, Loewe is reissuing their brilliant Origami bag. Get ready for four new colors this month (light blue, navy, raspberry, and light sand), and look forward to five more shades hitting shelves in June (red, dusty rose, cognac, bronze, and black).
Mon 02.10
Another week, another set of celebrity bags! Let us know whose is your favorite in the poll…
Fri 02.07
Today was my first full day in NYC for Fashion Week, and god is it cold! It's supposed to snow on Sunday, which got me thinking about which bag to carry (shocking, I know). You don't want to risk ruining supple leather or precious metals, so what do you turn to?
Fri 02.07
Surprise! Azzedine Alaïa is in full bloom for spring. Well, in his own restrained, refined way, of course. Don't expect anything of the girly, colorful, Givenchy-esque variety from the man who calls himself a "builder," rather than a fashion designer. While this is a spring awakening in full effect, this elevated tote has appeal to last many seasons over.
Thu 02.06
VBH has finally come out with an iconic tote. In other words, their own version of the Birkin. And this actually makes me happy because if there is ever a brand that would do an Hermès staple justice, it's the venerable VBH.
Fri 01.31
Okay, so Heidi Klum probably isn't taking a weekend getaway. Odds are she's flying into NYC for one of her million fashion gigs, but how great would this perfectly polished look be for a quick rendezvous? Airport style this chic is worth imitating, starting with a crisp, black and white tote.
Thu 01.30
There are few times I'll set aside my mini bag, but I'm always willing to do it for an adventure, whether it's surfing, skiing, or my favorite – shopping. And since adventures can sometimes be rough and tumble (sample sale, anyone?), you want a tote that's not going to break your heart when it gets a scratch – a.k.a. one with a sweet and low price tag.
Wed 01.29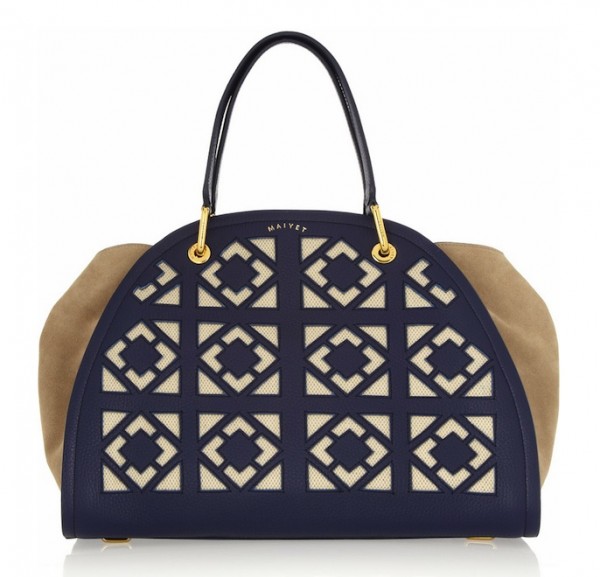 Bold lattice designs usually make me think of 1970s Palm Springs décor, a little tacky and over-the-top. But my new obsession with interior designer Tom Scheerer has me changing my tune.
Wed 01.29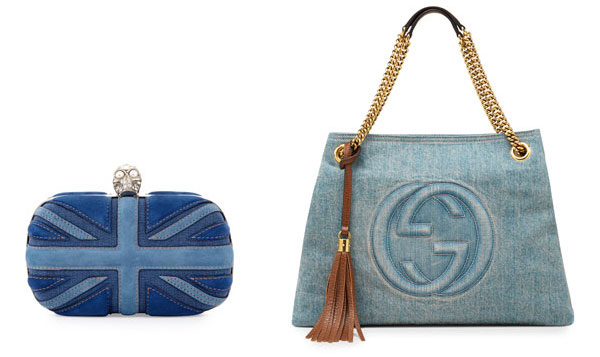 So how do we feel about denim bags? I love a great pair of jeans or a tailored denim shirt, but my appreciation for America's most quintessential item of clothing has never successfully translated to bags.