Tote
From the looks of the Spring 2016 runways in Milan, striped bags are continuing to reign on for seasons to come. Prada went so far as to showcase an ample variety of variations on the stripe, including thick blocks, metallic exotics, and shots of bold color.
As much as I resist trying to be tempted, whenever a see a celebrity carrying a cute bag, I get serious FOMO and start searching for it online immediately. These are the ones that had me scrambling this week…
The bag business is not as easy as it seems. That's because for most women (and a few men), our bags are an extension of ourselves. Selecting a new bag is always an emotional purchase for me. I don't care about logos; I don't feel the need to announce my label of choice to the world.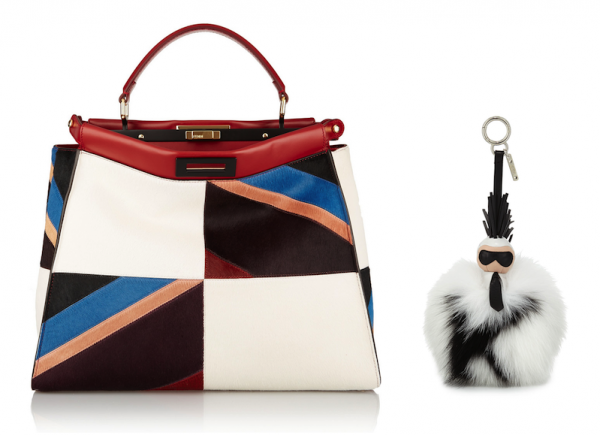 As I go through the thousands of looks from New York Fashion Week and choose my favorites, I can't help but think how safe most of the Spring '16 collections were revealed to be (with the exception of a few bold geniuses like Marc Jacobs, Alex Wang, and Riccardo Tisci).
Maybe it's the annual sense of sobriety we feel each fall, as summer's laidback mood fades, but there's a new severity at play on some of my favorite bags. Think strong geometric lines and clean, bold designs.
Why should little kids have all the fun when it comes to toting their stuffed animals around? It's time to bring the zoo with you, thanks to a new bunch of bags that are more suited to hang on a snob's arm than they are on the shelves at FAO Schwarz (I can't believe they're closing!), if barely so.
Nicky Hilton Rothschild has had quite the year! First, she had one of the most-talked-about weddings in recent months and now, a bag line. A longtime bag snob in her own right, Nicky has created a playful and stylish collection with Linea Pelle. The capsule line, released in time for Fall '15, was designed with practical classics in mind, but each bag has Nicky's unique, topnotch sensibility in tact.