Tote
Tue 01.28
With the Polar Vortex finally fading into the distance (fingers crossed, anyway), it's time to start gathering our summertime essentials. Go frugal or splurge! Surprisingly, it doesn't make much of a difference here. There are tons of affordable options for your warm weather adventures. Which set do you prefer?
Mon 01.27
Chinese New Year is just around the corner (January 31st!), when we leave behind the Year of the Snake and usher in the Year of the Wooden Horse. To fete the occasion, I've rounded up a few pieces in the Wooden Horse's lucky colors – green and brown. Wood, lush greenery, and even a few ponies are sprinkled into the mix! What will you be wearing to celebrate the New Year?
Thu 01.23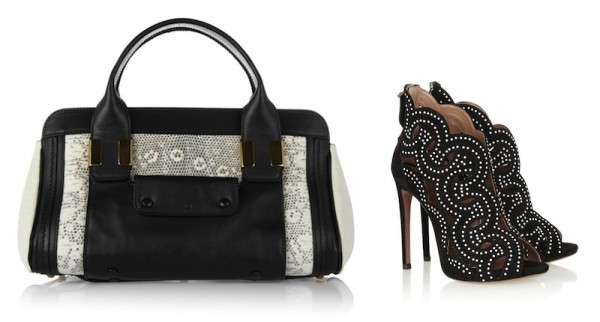 Each week for the past couple of months, we've seen more designers added and greater reductions made to the NET-A-PORTER sale, but the fun is finally coming to an end. Today is the last day to shop the deals – now up to 80% off (plus an additional 20% off with the code GIFT20)!
Thu 01.23
While Jessica Alba has been seen carrying her red Saint Laurent Sac de Jour (at Barneys New York for $2,950) all over LA, this casual airport outfit is probably the best way she's styled it yet.
Wed 01.22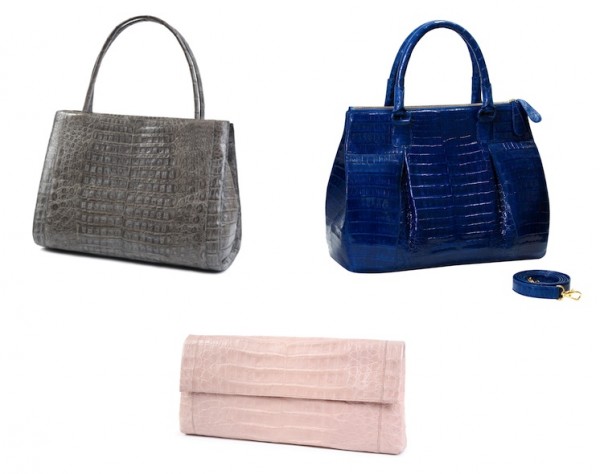 Did you ever think you would have the chance to imagine your own Nancy Gonzalez bag, and see that concept come to fruition? While I'm sadly not talking about the opportunity to work with crocodile's legendary mistress one-on-one, the dream of personalizing your own Gonzalez original just became a reality.
Tue 01.21
Between all of the massive coats and boots we wear to stay warm, it's clear that winter is the season of zippers. And while there's definitely nothing fun about shimmying in and out of these oversized pieces everyday, I've found a few zipper embellishments that will revive your appreciation for the edgy sense of style that one (or 10!) of them can add to an outfit.
Tue 01.21
Everyone has the same bags these days – the Célines, the Givenchys…you know which ones I'm talking about. I'm guilty as well but am quite tired of seeing my bags on everyone. In fact, I was just talking to my friend Bryan Boy about this. We love to shop together, but lately there doesn't seem to be a bag out there that hasn't been A) worn to death or B) sold at the outlets for 90% off.
Mon 01.20
The bag's name says it all – easy. That's exactly what we're looking for as we transition out of winter and into spring, shedding a new layer each month. This Givenchy bag is just what is needed for this in-between period when one moment it's freezing and the next, sunny.
Mon 01.20
I'm so in love! I'm no ballerina, not even close, but this update of Nina Ricci's delicately impactful Ballet bag is making me want to dance. Or at least do a little twirl with it on my arm. While the original has a wide, east-west silhouette, this newly elongated iteration really speaks to me.