Tote
Fri 08.08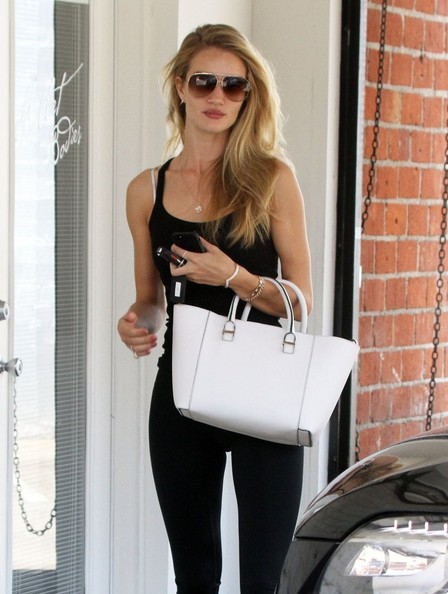 Suddenly, canvas totes and water-resistant nylon sacks aren't looking so hot for accompanying you to your next sweat session. Rosie Huntington-Whiteley showed us how to look super-posh for the gym on August 6th with her Victoria Beckham Quincy tote in tow. All it takes is a luxurious bag to upgrade standard monochrome-black exercise apparel.
Tue 08.05
Forget the Walk of Fame. Who needs a star on Hollywood Boulevard to prove she's a shining Snob?! I mean, these days if you have an active Instagram account, you are technically a star, no?
Fri 08.01
Well, August has arrived. We only have so much summertime left, but we intend to make the most of it! The month's birthstone is peridot, so in honor of those celebrating a birthday, we've partnered with bespoke ostrich bag designer Bernice Angelique to give away an exotic, light green-hued Doctress.
Thu 07.31
It might feel not quite right to be looking at shearling on the last day of July, but let's face it: Time moves fast and you can never be too prepared to make a smooth transition into fall. Enter Loeffler Randall's perfect transition piece: the updated Walker tote.
Mon 07.28
Calling all sci-fi fans and cartoon nerds! This kitschy bag trend is officially out of hand, but if there's any occasion where it's acceptable to whip out a Sponge Bob bag or an Archie and Veronica clutch, Comic-Con International is the place to do it.
Fri 07.25
Maggie Copeland founded Brooklyn-based Palethorp with a focus on high-quality leathers and snakeskins (even the signature lining is snake-printed), or more often than not, a juxtaposition of the two. The results are perfect summer fun, and as if the prices weren't reasonable enough to begin with, the label is offering Snobs an exclusive 40% discount!
Tue 07.22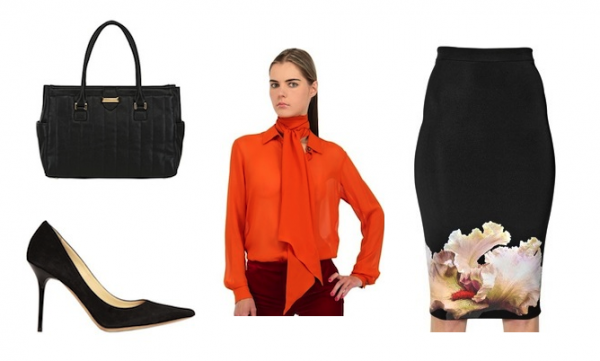 After a rejuvenating vacation, the last thing you want to do is go back to work. I keep this buzzkill feeling at bay with my secret weapon – bags! Our Snob Essentials 24-Hour tote should really be called the 365-Day tote. It will get you from the plane to home to the office with zero hassle.
Mon 07.21
Contrary to what we might hope, bags are not always "one size fits all." Skinny, young things may be able to get away carrying just about anything, but my well-endowed girlfriends have trouble finding even a simple crossbody. While you can certainly buy any bag out there, the truth is that different bags flatter different body types. See which will work best for you!
Mon 07.21
One of two things has happened here: either my eye has changed or Dolce is growing on me. While their bags once (and not a time too long ago) looked blatantly kitsch, two of their latest designs, released today, are charmingly kitsch – and trust me, there is a big difference between the two.