Tote
Impossibly innocent pastels and sugar-coated sweetness are great when you're of a certain age. The age when you believe the bunny delivered your basket and Easter egg hunts are exciting, no mimosa required. There are different ways to celebrate Easter and the unofficial onset of spring. Bright colors and bold bows, graphics that won't fade into the grass, and florals that give garden blossoms a run for their money: This is how I like to celebrate the upcoming holiday!
Featured Items
We've always appreciated good whipstitching on a bag. It's instant texture, it's rustic elegance, it's a detail that, when done right, doesn't translate to one that tries too hard. But most importantly, it's great only when done with restraint – a touch of trim here, a jolt of punctuation there. This season, whipstitching is also a big trend, so jump on it. Here, my pick of the best bags that will have you in stitches…
Featured Items
By now, many of you have thought about who you will vote for in the upcoming presidential election, and while that is most certainly a civic duty to embrace, the race has obviously gotten tense. Give yourself a quick break from the fray by voting on something a little more fun: the best celebrity look of the week. Each woman carried a great bag, but all were styled differently – some glammed up and some more casually…
Featured Items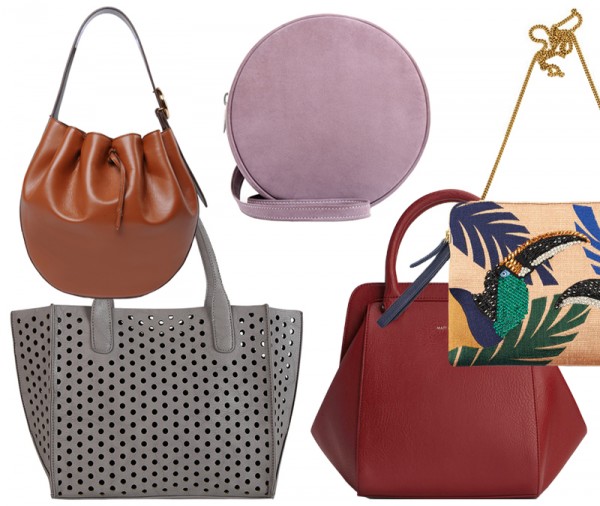 You may notice that not all of these bags are green. Don't worry; your vision isn't failing you. Rather than find the best emerald gems to celebrate St Patrick's Day, I rounded up some of the most eco-friendly…
Featured Items
Is your bag taste aligned with the art that inspires you? Let's put that to the test with a fun game. Pick the art that inspires you the most and see if its corresponding bag also touches you at the core. Your feelings towards art are so personal and emotional – just like how you feel about your bags! I can't wait to see everybody's results. Make sure to comment here or on Facebook.
Sometimes it's more entertaining to watch the show on the street than it is to watch the show on the runway. That's how I felt during Paris Fashion Week, especially any time I spotted a well-heeled attendee who hadn't been dressed by a brand (a trend that has gotten more and more common over the years). On the runways, we saw bags on chains at Nina Ricci and Valentino, oversized clutches at Balenciaga, and scarf-wrapped handles at Louis Vuitton…
Featured Items
The warm weather months are just around the corner, meaning it's time to stock up on summery totes, the kind you can only truly indulge in when the heat is on – or when you're on a tropical vacation. While shopping for these, though, it's good to know what you're looking at. Burlap and canvas are two common materials used in the construction of beachy bags, but they aren't the same…
Featured Items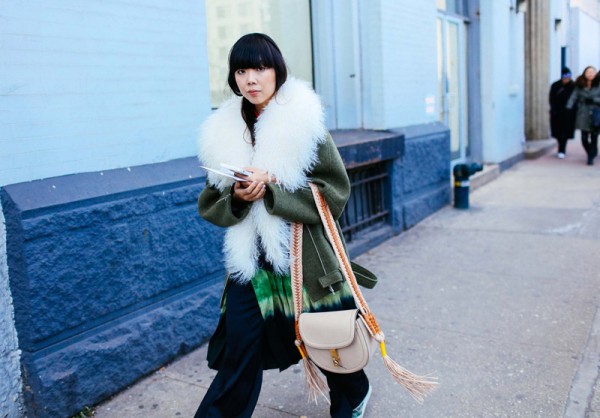 I'm flying to Paris tomorrow to complete the final leg of Fashion Month, and, as usual, I can't wait to see all of the bags – on both the runways and the street. So far I've noticed a couple of strong trends emerging, for the fashion crowd and celebrities alike: oversized saddle and top-handle bags. They cater to two different types of women (or at least two different sides of a woman)…
Featured Items