Tote
Tue 08.26
What happens when two great American brands collide? Such a one-two punch of chic makes my heart palpitate. Derek Lam and Mark Cross have combined their powers for a sweet and seamless union. The totes won't be hitting stores until New York Fashion Week, but we have all the details now.
Tue 08.26
Some bags make more of a whisper than a shout – but a whisper can be just as effective, and sometimes even more so. Just look to Bottega Veneta for a prime example of a softly beguiling creation. Sure, the design may not be earth-shattering or revolutionary; it is just a shopper tote, after all.
Mon 08.25
I am so proud of our Magazine Tote. The design perfectly fits our needs and speaks to our aesthetics so harmoniously. We wanted a bigger tote for days when we have that need, but it's not without the details that take our breath away like the front pocket with a removable pouch.
Fri 08.22
Abstract florals or an elaborate English labyrinth? Stella's latest take on the Boston bag is like a Rorschach test – it's up for interpretation!
Fri 08.22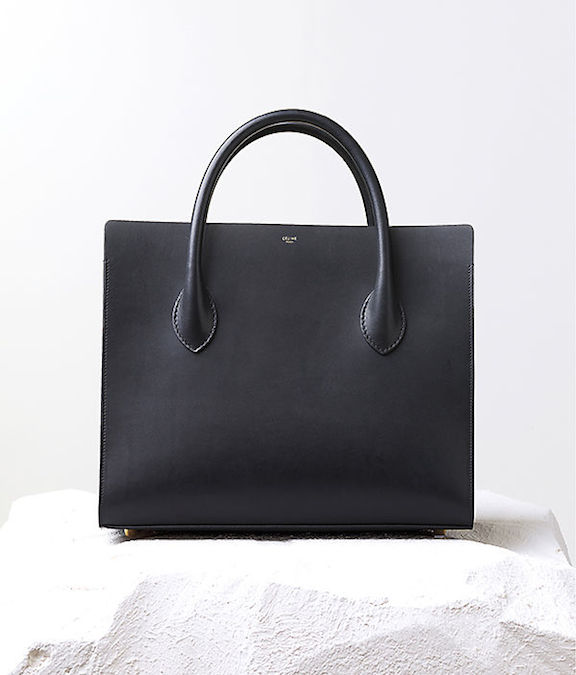 Phoebe Philo knows how to make a beautiful bag and then some – there is no doubt about that. But when it comes to the pragmatic side of bags, her prowess just does not come close.
Wed 08.20
Who needs monogrammed logos and trademark signage when a singular detail is as universally and instantaneously recognized as Tom Ford's? Indeed, the man needs no introduction, and that includes his bags.
Tue 08.19
I need to make an amendment to my Friday post on burgundy bags – this is one of the top five! Namely because finding a sophisticated tote of this quality under $1,000 just doesn't happen. With an exterior flap pocket, expandable gussets, and a simple chain lock, Carven keeps the focus on subtle, functional details.
Fri 08.15
If there's one thing that makes leaving the summer sun behind more bearable, it's the rich hues of fall, and none is more tempting than aubergine (honestly, I think I like saying the word more than anything else!).
Wed 08.13
This glossy black MM6 Maison Martin Margiela tote has been going fast, and it's no mystery why – it has a special, hidden feature! I love the adjustable strap detailing, with holes lining the entire length of the straps, but the detachable pouch is what really got my attention.