Virtual Pers. Appearance
Exciting news! I've officially introduced my weekly column for Vogue China's Mini app, "BagChat with Tina." Every Saturday morning, I'll share my favorite handbag tips and tricks, along with the latest pieces worth obsessing over. First up? "One Bag, Five Styles."
I've been interviewed dozens, perhaps even a hundred times in my life, but never before has an interview been as special to me as the one conducted by the 9th grade students of Le Lycée Français de Los Angeles…
Congratulations are in order for our very own Tina Craig! She's taken on a new role as Contributing Editor at Vogue Taiwan, sharing tips (in Chinese!) on how to make it in the fashion industry. Check out her interview here…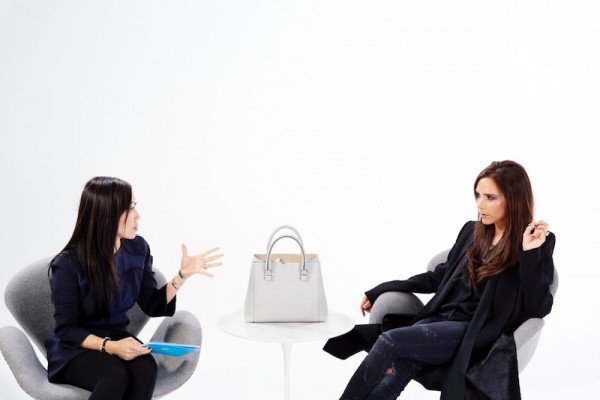 I love nothing more than girl talk, especially when the girl I'm talking to is Victoria Beckham! In our exclusive Skype GVC series interview, she dished on everything from her love of New York City to the newest accessory from her line – the absolutely adorable and highly functional Quincy, named after VB's very lucky niece.
TGIF! It's the hardest day of the week to get through, so take your 15-minute break now and have a little fun, courtesy of DKNY. They want to get you in the spirit of the season with their latest project – the Not Your Ordinary holiday story. Basically, it's Mad Libs, DKNY-style (yes, it's just as awesome as it sounds), guaranteeing that it will top any true anecdote you've ever told.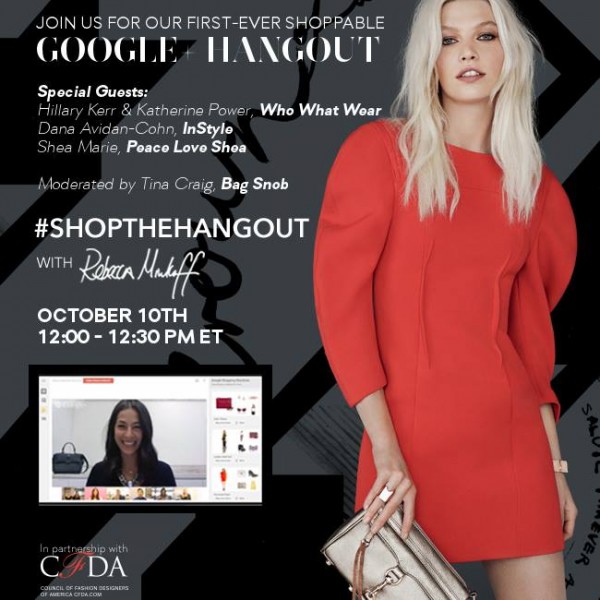 Today at 12 p.m. ET Rebecca Minkoff will make fashion history by giving us the opportunity to shop in an innovative, new way – through a Google+ Hangout! I'll be moderating as ladies from the top glossies and blogs talk trends and Rebecca's holiday picks, which you can buy as you're watching the show. RSVP and tune in here!
When Kelly and I started our blog eight years ago, the way we all shopped was very different than it is today. I'd tear out pages from magazines and keep them in a "Must-Have" file, only to search for days and weeks to find the pieces. Today that file is digitized, ready to be shopped at all hours of the day and night.
Did you miss our Google+ Hangout yesterday? It was the most fun segment, ever. With special guests model Louise Donegan and a reader we chose from Twitter. Take a coffee break and watch the video- we discuss all things models. From the supers of the '80s to the oldest working model- it's everything you ever … Continue reading Vanity Fair Lunch Bunch: Model Madness
Want to learn how to make it as a fashion blogger? Watch the Wall Street Journal's special chat with myself, BryanBoy and Tom & Lorenzo by signing in with your Facebook or Twitter account on Thursday at 11 am EST RSVP HERE!